The recent Mad Lads craze has taken the NFT space by storm. From the outside, the collection of 10,000 Solana-based PFPs seems akin to the many generative avatar projects that came before it. However, there's one major distinction between this new potential blue-chip project and others: executable NFTs.
An enigmatic new advent on the blockchain, executable NFTs — or xNFTs for short — come with the potential to completely rework the creators-collector ecosystem that Web3 has become accustomed to over the last few years. But how? Let's explore.
What are xNFTs?
Sometimes referred to as the next generation of NFTs, xNFTs are essentially non-fungible tokens embedded with executable programming scripts.
And… what is an executable programming script? Good question. Similar to how you might click a ".exe" file on your computer to start up a program or application (Ledger Live, Photoshop, Brick Breaker, etc.), xNFTs are imbued with similar functionality that allows them to perform an indicated task or set of tasks. This essentially makes them apps.
This is the major differentiating factor between NFTs and executable NFTs. Because the latter can run code inside them, as opposed to a regular NFT that is essentially a static blockchain token represented visually by a media file. This means that xNFTs have utility beyond that of a regular token, as they are broadly interactive.
How are xNFTs used?
Considering how new the tech is, there aren't currently many robust use cases for xNFTs. In the future though, they could be utilized as direct portals to playing a game, listening to music, or even accessing a DeFi protocol. And users don't have to connect their wallet to a third party to access this functionality; it's literally built directly into an xNFT — closely resembling the "double-click to play" mentality of common computer operating systems.
To access an xNFT's functionality, though, users must use an xNFT wallet. And when it comes to xNFT wallets, Backpack is currently the end all be all.
https://t.co/yHHOa7l5TR pic.twitter.com/KlsRgZZ8nN

— Mad Armani 🎒 (@armaniferrante) June 20, 2022
Created by Solana framework development company Coral, Backpack is an all-in-one wallet app made to be the new open, programmable system for Web3. Although it's a wallet, it is also the premier xNFT operating system. In short, Backpack is a platform for xNFTS, and xNFTs can only achieve operability when used inside Backpack.
This is in stark contrast to how the NFT ecosystem currently operates. Because, again, instead of a collector needing to connect their wallet to a website to validate and utilize their NFTs (which can sometimes be a security risk), xNFTs holders can directly access token-gated content through Backpack without having to depend on third-party software as an intermediary.
But wait, there's more. The entire Backpack system is open source, meaning that developers of all creeds and colors are welcome to experiment, collaborate, and innovate with Backpack.
"Imagine if you wanted to create your own token protocol without having to convince everyone to implement it," Armani Ferrante, Founder and CEO of Coral, wrote in a Twitter thread. "Like any other application operating system, [Backpack] has a set of developer frameworks and APIs associated with it, allowing anyone to build their own xNFT apps for any protocol on any blockchain—without permission."
Are xNFTs the future?
So, what does this all mean for the NFT ecosystem? For Mad Lads? Are they xNFTs?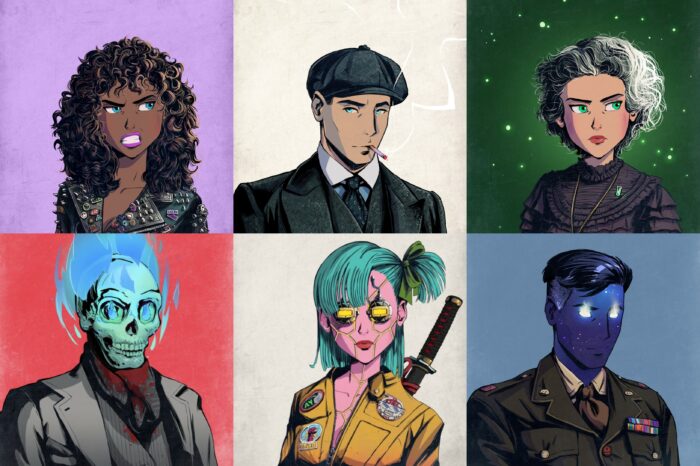 Well, yes. Apart from being a collection of generative avatars, they are also executable NFTs, which means they have extra functionality. Although this functionality has yet to be revealed, we can look to use cases teased by Ferrante for hints of what's to come.
"Imagine if you could manage your Mango margin accounts, stake your DeGods, or view your Magic Eden listings not in a web view but natively in a single interface," Ferrante continued in the Twitter thread. "[Backpack] is a home for everything. It's an open, programmable system built for Web3."
It's clear that interoperability is the ultimate goal of the xNFT ecosystem. This means that Mad Lads, too, will surely gain functionality that transcends simple tradability or allow-list incentives. But the importance of Backpack and xNFTs goes far beyond Mad Lads tokenomics.
This is because what Coral is building has the potential to create a shift in how both Web3 creators and consumers operate. By promoting open-source innovation, streamlining user experience, incentivizing community building, and more, Backpack could very well usher in a new phase of NFT growth, all starting on Solana.