When software engineer Casey Rodarmor launched the Ordinals protocol on Bitcoin in January 2023, he sparked a movement on the blockchain. Now, NFTs can be minted on the Bitcoin mainnet. This news lit up the Web3 world as few other things have in its history, resulting in a fair amount of protest and excitement from the Bitcoin community. Purists (called Bitcoin Maxis) labeled the protocol an attack on the network, while others began gleefully minting Inscriptions — Bitcoin's "native" version of NFTs — to their heart's content.
Much attention has been paid to the global amount and order of Ordinals being minted on the Bitcoin chain. More than 48,000 Inscriptions have been minted at the time of writing, and the Web3 community is beginning to take note of the fascinating collections and eye-popping sales that have emerged as a result. We've gathered some of the most interesting (and valuable) Ordinals Inscriptions to ensure you don't miss out on one of the most exciting developments in the blockchain's (and NFT's) history.
Ordinal Punks
The allure of this collection simply can't be denied. Paying homage to CryptoPunks, Ordinal Punks are a set of just 100 NFTs that were minted within the first 650 Inscriptions on the Bitcoin chain, with the highest Inscription in the collection taking up spot #642. The generative PFP collection of 192×192 pixel images was created using an open-source algorithm from the pseudonymous Web3 creator FlowStay.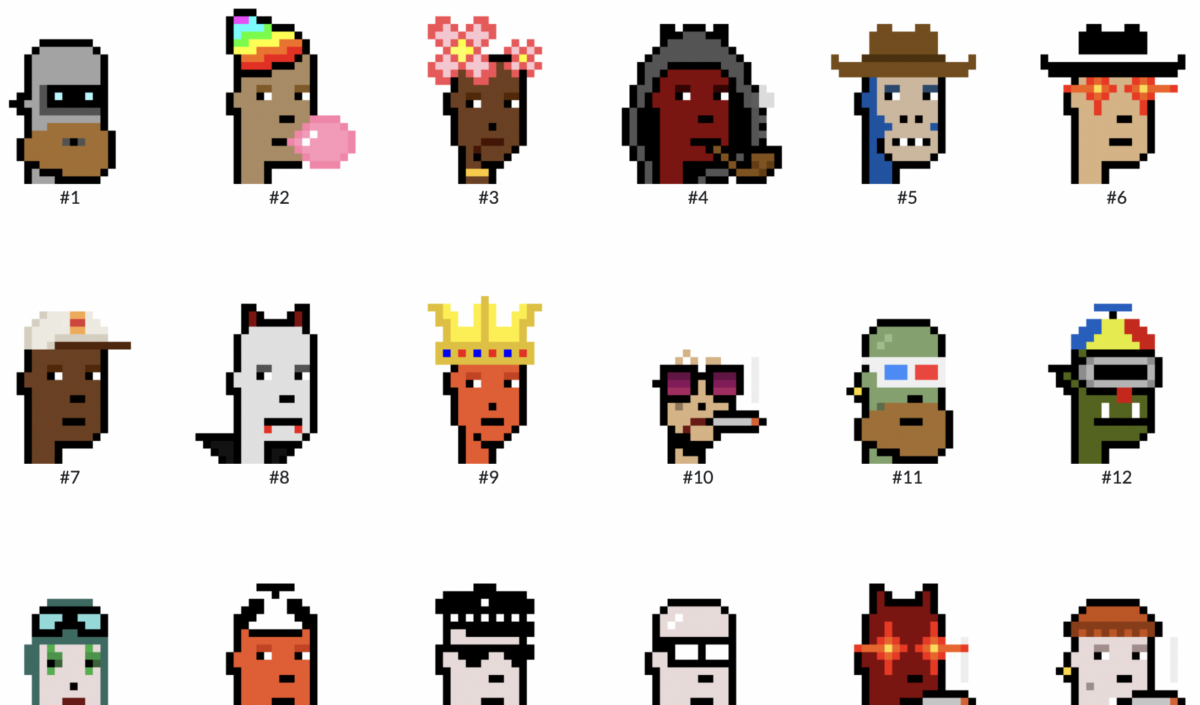 Because Bitcoin's infrastructure requires users to operate a full Bitcoin node to make an Inscription, bids and asks for Ordinal Punks are taking place on a Google Sheet run by FlowStay, and the community is essentially using the project creator as an escrow on Discord. Currently, the lowest bid is sitting at 3.7 BTC/51.26 ETH (nearly $84,000), and the highest asking price is for Ordinal Punk 78 at 50 BTC/692.66 ETH ($1,132,500). Web3 denizen dingaling hopped on the Ordinal Punks bandwagon in a big way recently when they bought up seven of the Punks for 15.2 BTC/211 ETH ($331,715).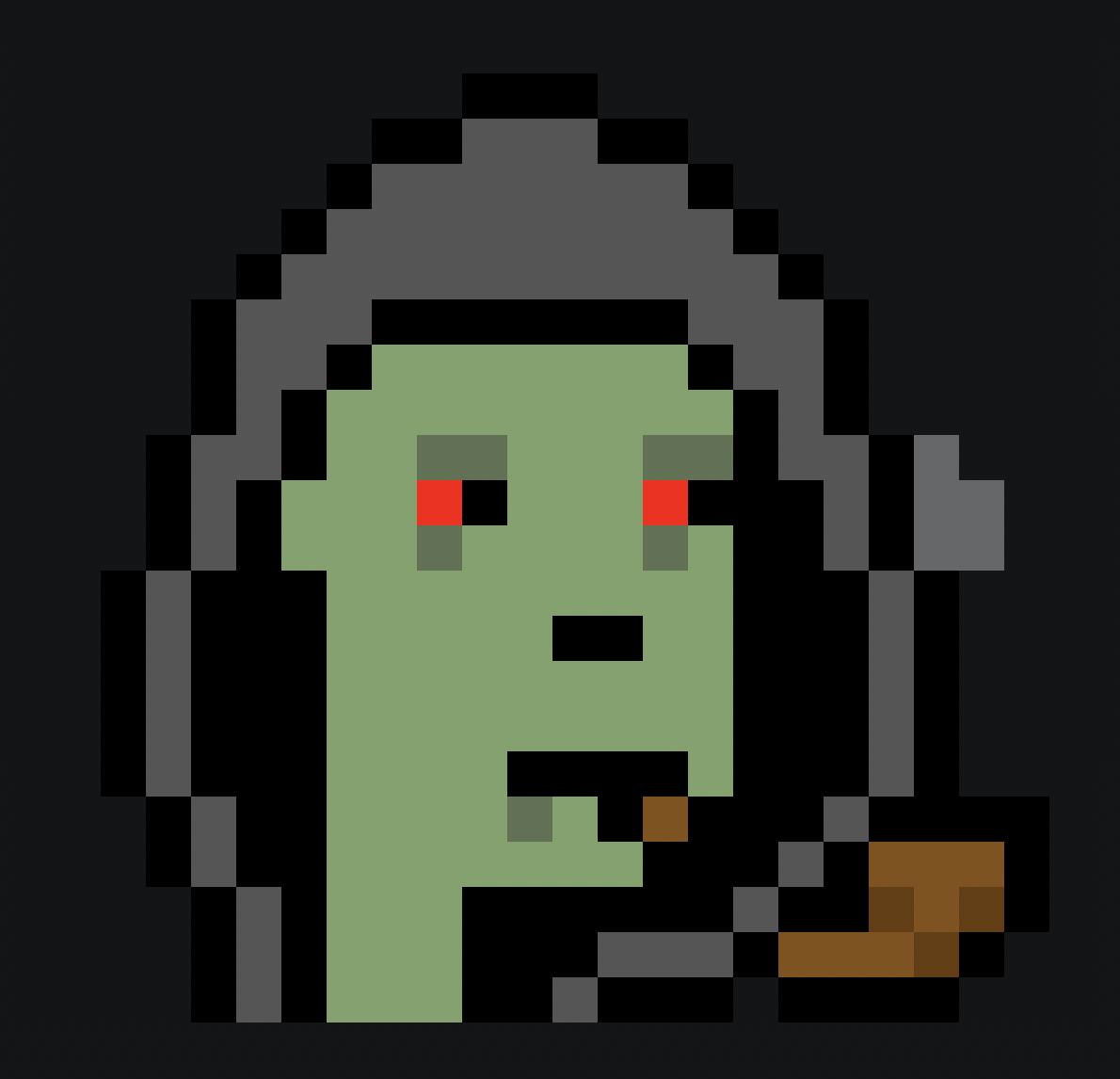 Taproot Wizards
Beginning with Inscription 652, Taproot Wizards is an Ordinal collection of hand-drawn NFT wizards created by independent Web3 developer Udi Wertheimer. The initial Ordinal in the collection is claimed to have made history on the Bitcoin chain for being the largest block and transaction in Bitcoin's history at 4MB. There are currently only a handful of Taproot Wizards inscribed on Bitcoin, with the project's Wizard ID verification page on Discord only confirming six of them: Inscription 1,107, 1,383, 2,637, and 2,625.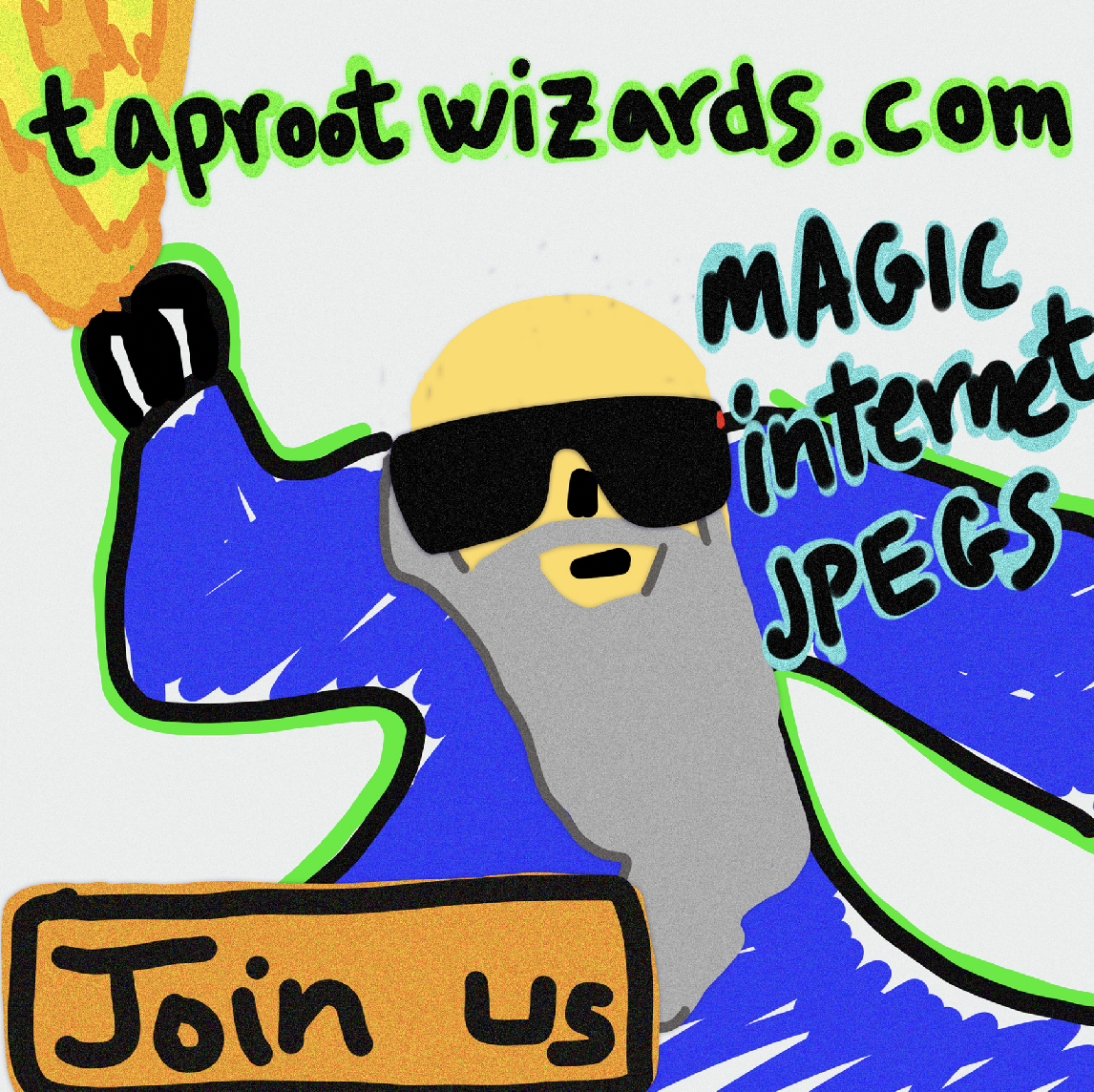 Bitcoin Rocks
Another tribute to early Ethereum NFT collections, Bitcoin Rocks channels the spirit and aesthetic of Ether Rocks, one of the first NFT collectible projects on the Ethereum chain. Created by ordrocks, who minted the first rock in the collection at Inscription 71, this collection is supply capped at 100. Some NFTs are listed for as much as 1,000 BTC/13,858 ETH (more than $22 million). The current floor for bids sits at 2.7 BTC/37.42 ETH (nearly $61,000).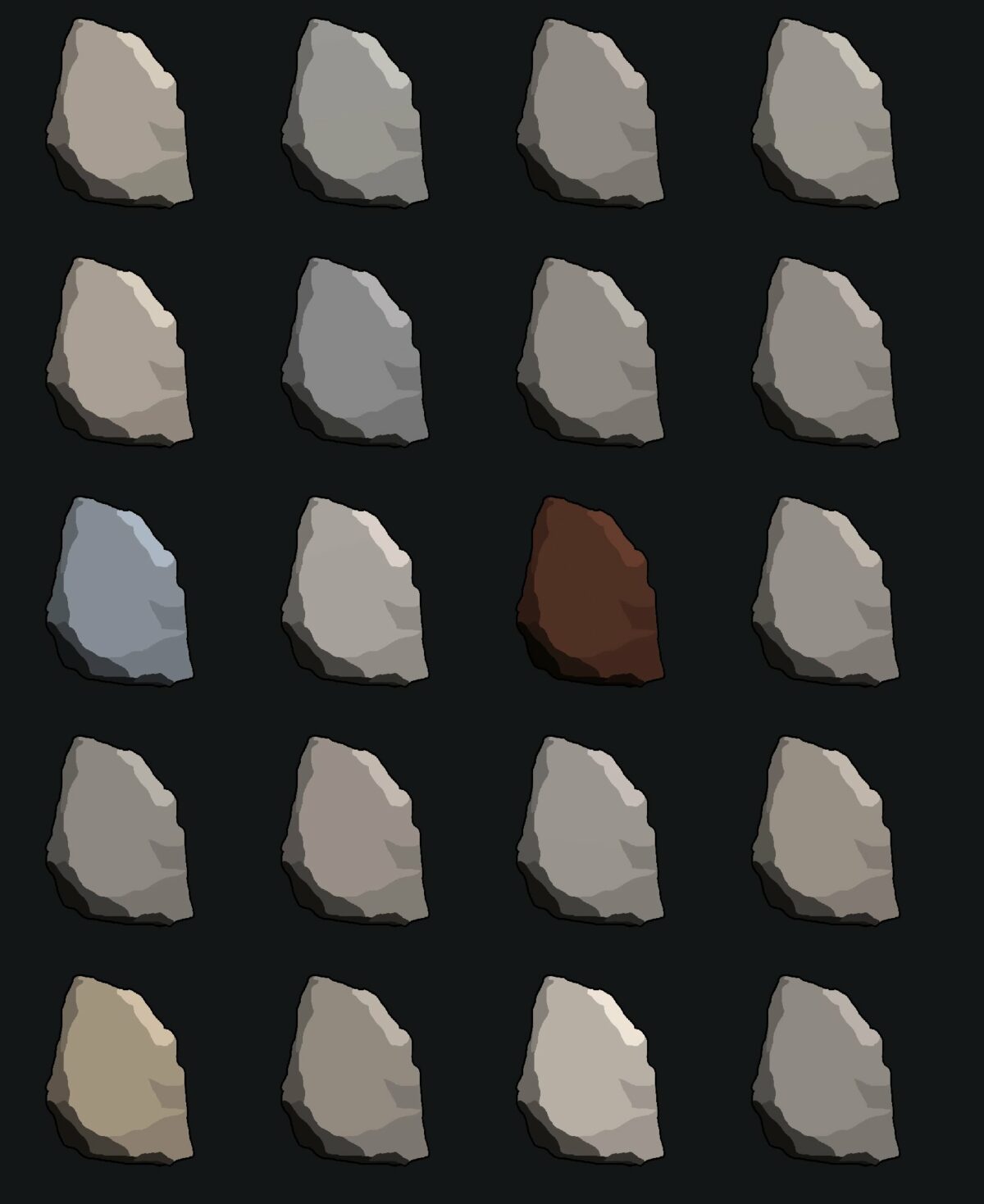 Timechain Collectibles
The Series 1 Timepieces from the Timechain Collectibles collection is a highly-limited set of just 21 Ordinals that depict timepieces in various forms: cyberpunk watches, pocket watches, ancient calendars, and more. Inscribed on January 30, 2023, all of the pieces in the collection were minted into a single block and carry consecutive Inscription numbers from 356-377. The whole collection is anchored by a genesis Inscription at Inscription 356. Rarity levels in the collection are as follows: Eight Pocket Watches, three Ancient Sundials, two Wristwatches, two Wall Clocks, two Cyberpunk Alarm Clocks, two Clock Towers, one Monolith, and one Grandfather clock. Auctions for the NFTs are being held in the project's Discord with Inscription 364 (Timechain Collectible #6) selling for 3.08 BTC/43.59 ETH ($67,000).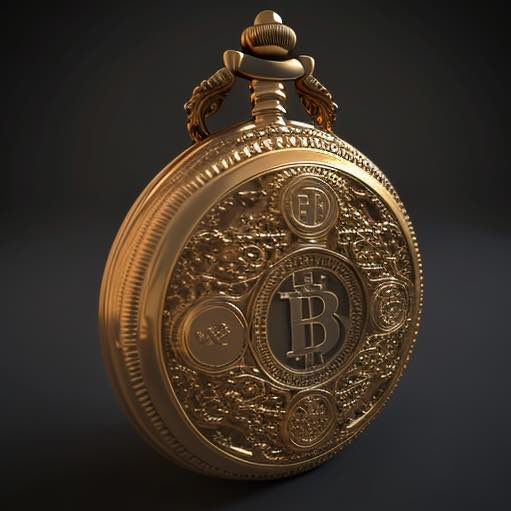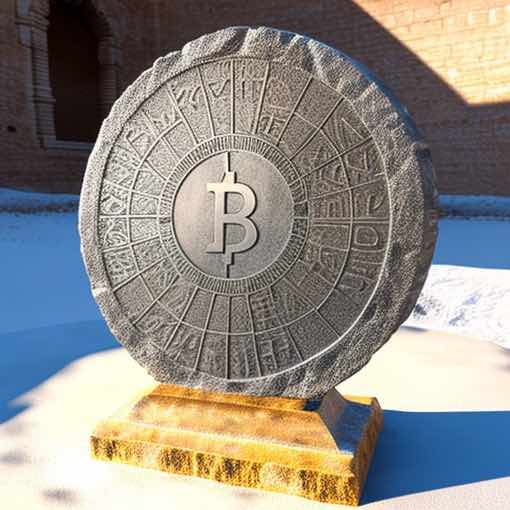 Ordinal Loops
Ordinal Loops are some of the lowest-numbered Inscriptions among Bitcoin Ordinals, starting at Inscription 452. The NFT, known as Object 0, is a rotating mathematical torus and is one of just seven similar animations that form the first of three planned series drops from the Ordinal Loops team. The first NFTs in the collection represent the project's current narrative chapter, called "Do Not Fiat," in which "Bitcoin ASCII fights the army of five main government currencies – ad infinitum." Ordinal Loops' Discord states that there are currently no direct OTC buying opportunities for collectors; all interested parties must participate in auctions. According to a member of the Discord, Object 0 was claimed for 0.272 BTC/3.85 ETH ($5,935), Object 1 for 0.570 BTC/8.07 ETH ($12,439), Object 2 for 0.800 BTC/11.33 ETH (17,458), and Object 3 for 4.178 BTC/59.17 ETH ($91,178).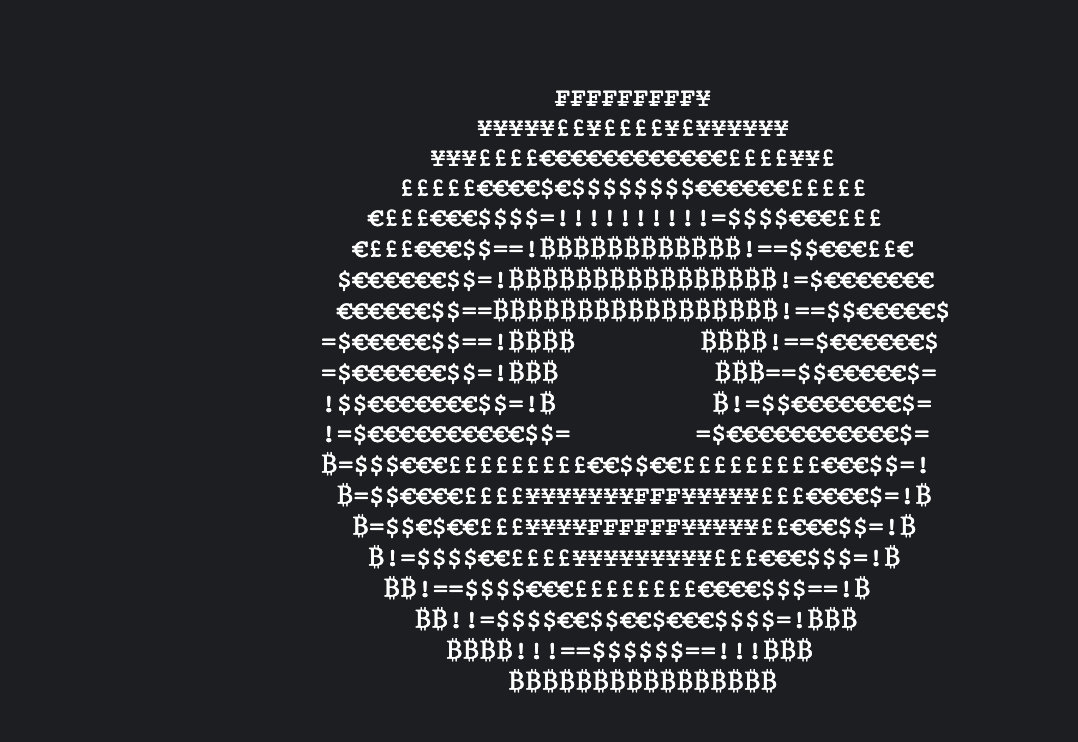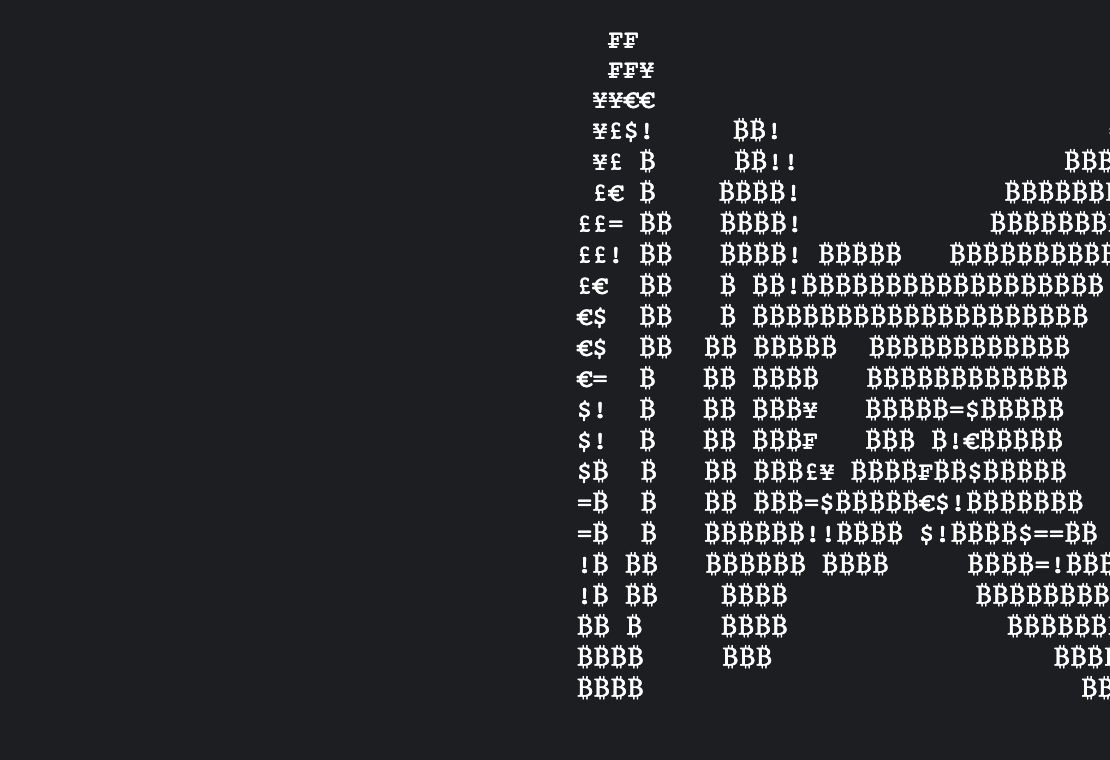 Ripcache's Power Source
Crypto artist Ripcache recently inscribed their first Ordinals onto the Bitcoin chain. Avatar: The Last Airbender fans will be happy to know that the four pieces of art are named after the elements: fire, water, earth, and air. The collection starts at Inscription 26,663. No sales for this collection have yet been made.
Bitcoin Shrooms
Beginning with the first mushroom at Inscription 19, the Bitcoin Shrooms are some of the earliest Ordinals on Bitcoin, with some of them preceding even a number of Bitcoin Rocks. The first grouping of the many dozens of shroomy-NFTs inscribed spell out the phrase "The Shrooms R Coming." The project's Discord is temporarily closed, and the unknown team behind the Shrooms has yet to auction or sell any of the NFTs.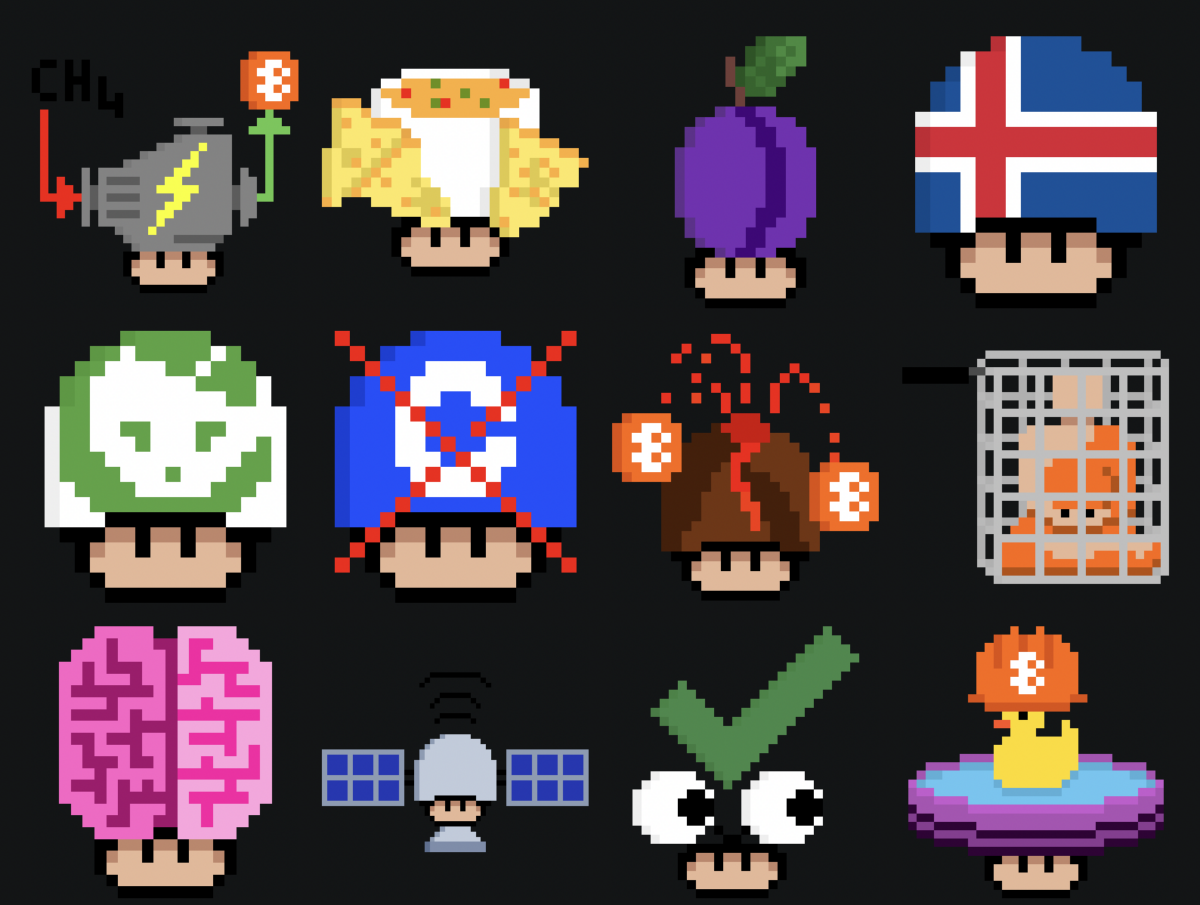 The Shadow Hats
Starting at Inscription 957, shadowy figures that some have labeled The Shadow Hats begin to appear on the Bitcoin chain. So far, none have been sold, but little else is known about them.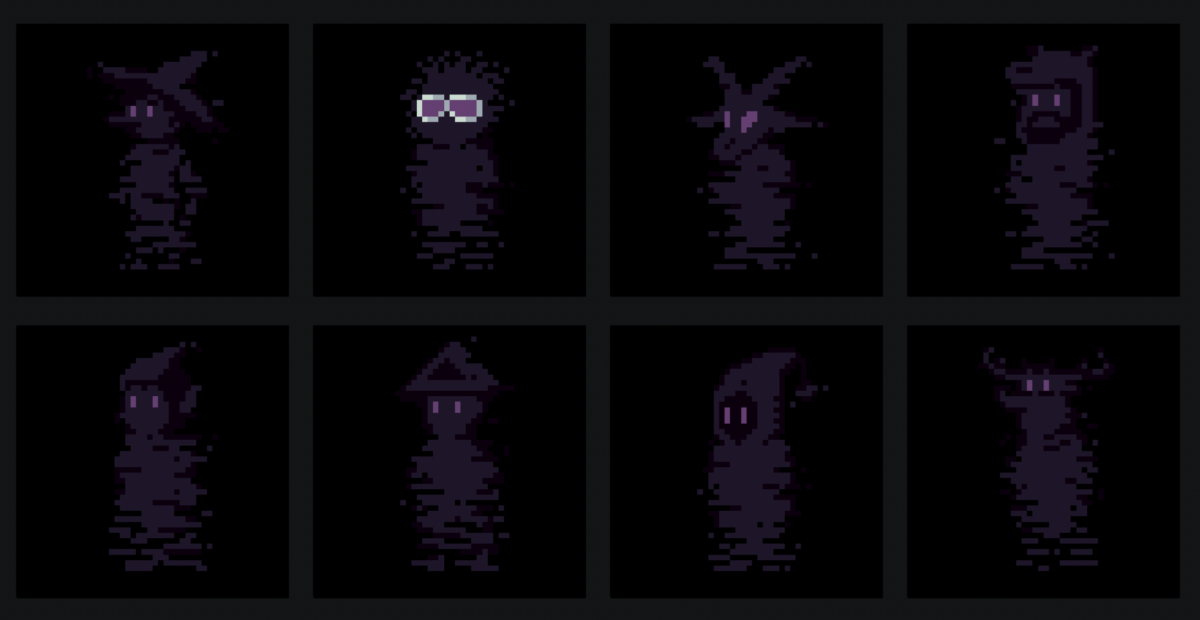 The Dan Files
Inscription 953 reveals a directory of all the Bitcoin Ordinal collections from an individual that simply goes by the name Dan. The directory points to dozens of his creations, most of which share a theme of existentialism, irreverence, and philosophical musing. Inscription 661, entitled "I Existed," is an unexpectedly touching recording of Dan's voice in which he relates autobiographical information to a future alien or artificially intelligent race of beings, while "Hard Pills to Swallow" is its own directory that points to Ordinals with titles like "Your Unrequited Love," and "Your Insignificance."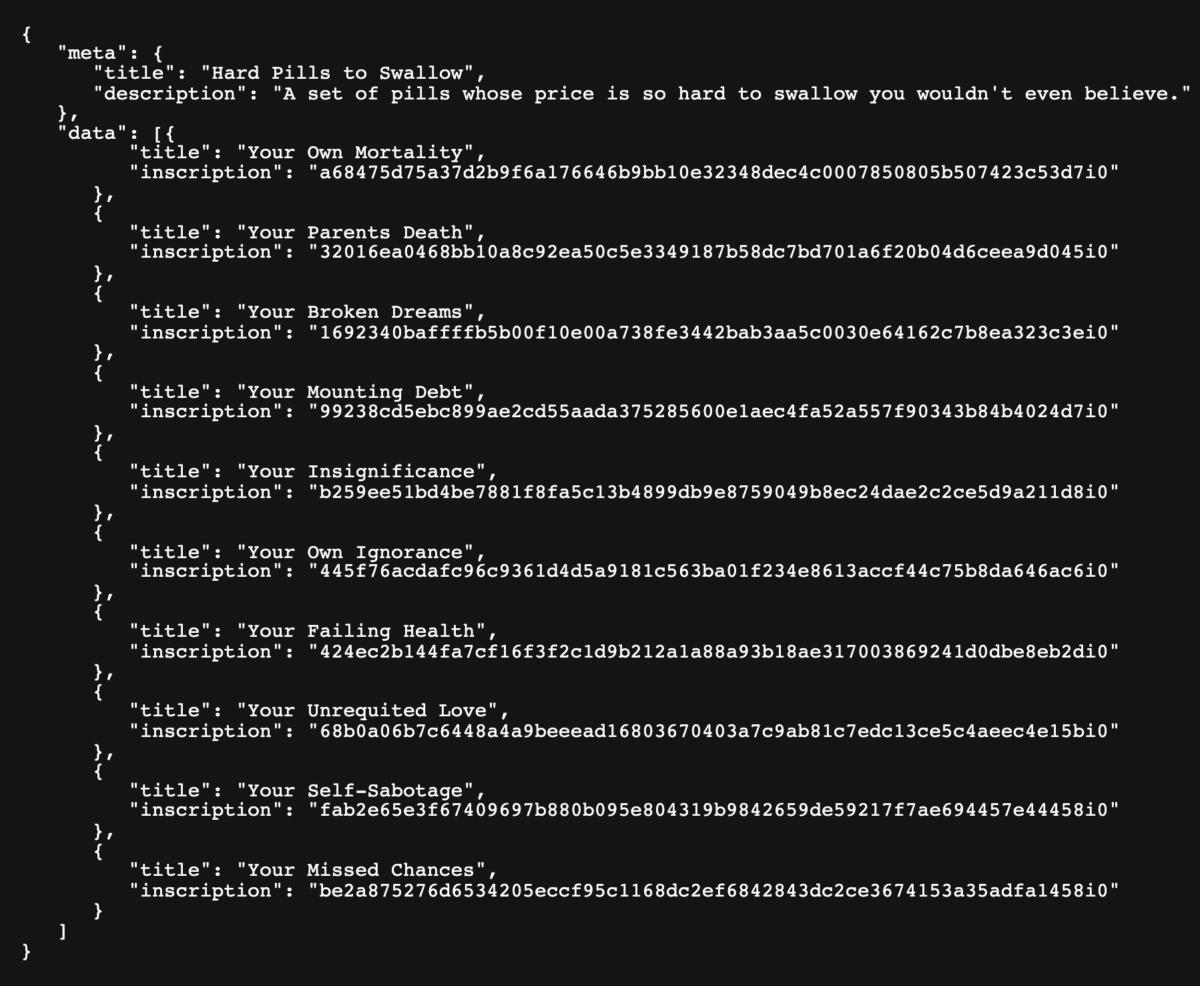 Toruses
These esoteric, nameless creations begin at Inscription 341. Showing up in various colors, they are some of the more aesthetically distinct Ordinals in the sub and above 1,000 Inscription range, with dozens in existence. Little is known about them other than their Inscription numbers.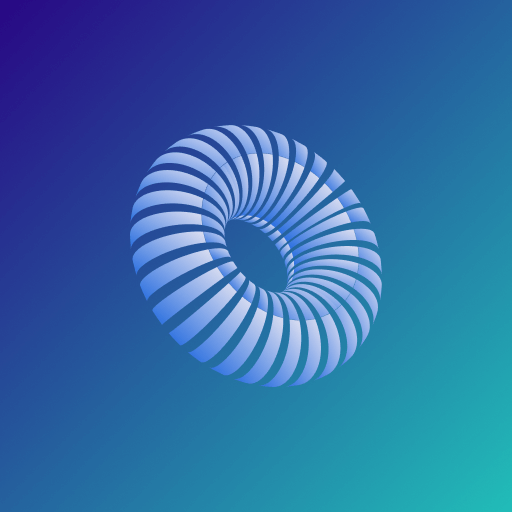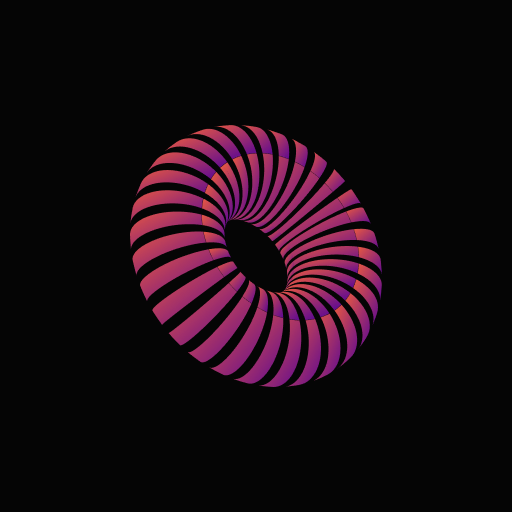 Ornate Ms
Like something out of a design course for metal band album covers, several dark, M-shaped figures start out at Inscription 294. They are as intriguing as they are mysterious — so far, their origin remains a mystery.

Inscription 0
The very first Ordinal to be minted on Bitcoin, Inscription 0, is simply a black skull with white markings.

Squiggs
With only a cryptic Twitter profile to their name, Squiggs are a set of 53 Ordinals that begin at Inscription 6,323.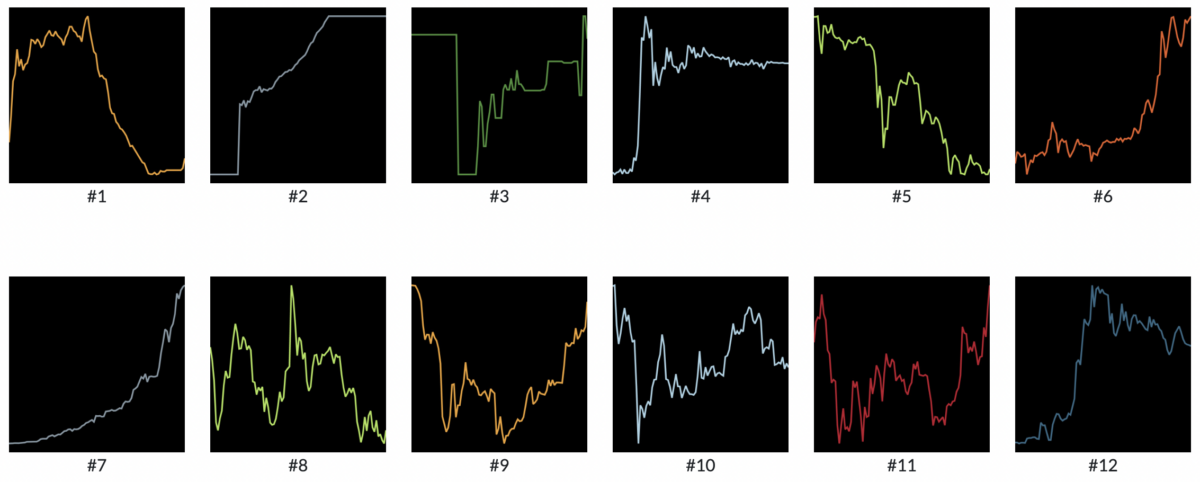 Insignia Art
Beginning with Inscription 7,596, Insignia Art is an intriguing collection of just 16 Bitcoin Ordinals that represent, according to their creators, "composable art primitives" that will allow for the "rapid reproduction, distribution, and usage of Insignia on the Bitcoin blockchain."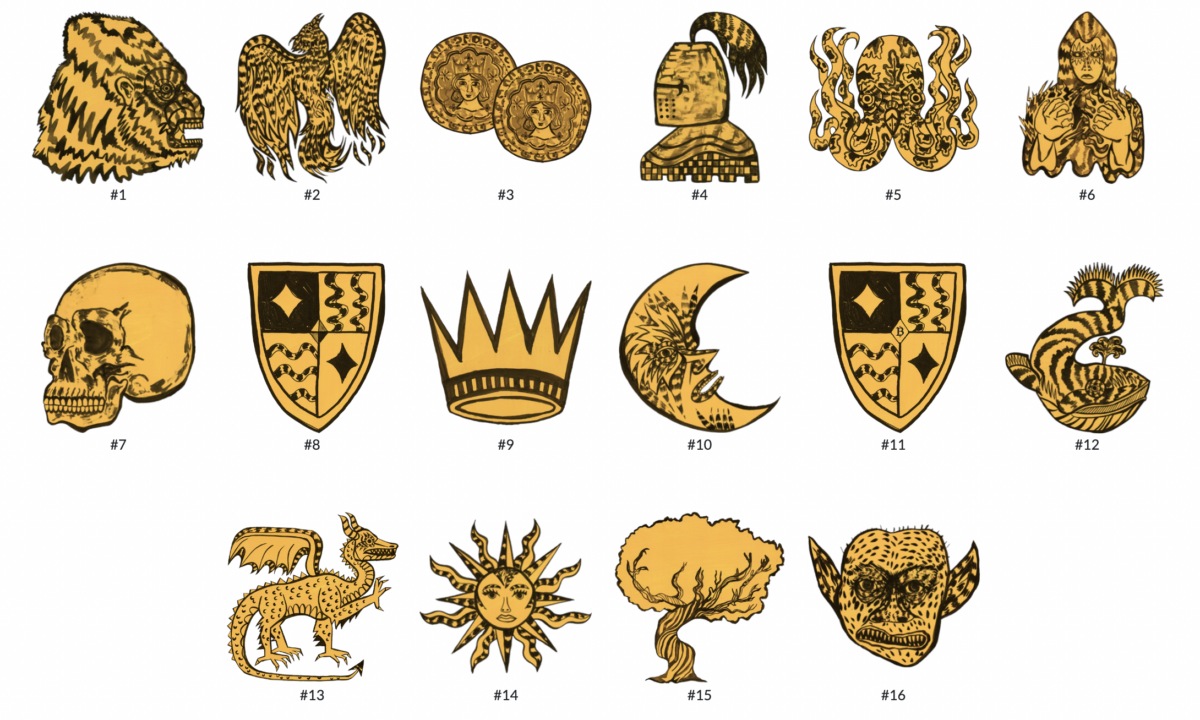 OnChainMonkey
With Inscription 20,219, the Ethereum-based collection OnChainMonkey minted 10,000 Ordinals into a single Inscription. The team claims that, as long as someone holds one of their genesis collection's NFTs, they also automatically qualify for a Bitcoin Ordinal of that NFT. The team managed to put the entire collection into one Inscription by keeping the Ordinal sizes low; in a recent Twitter Space, the OCM team claims the size of the Inscription is less than 20,000 bytes and only costs a couple of dollars to create. If true, this could be a scalable model for other collections to create NFTs on Bitcoin without clogging the network.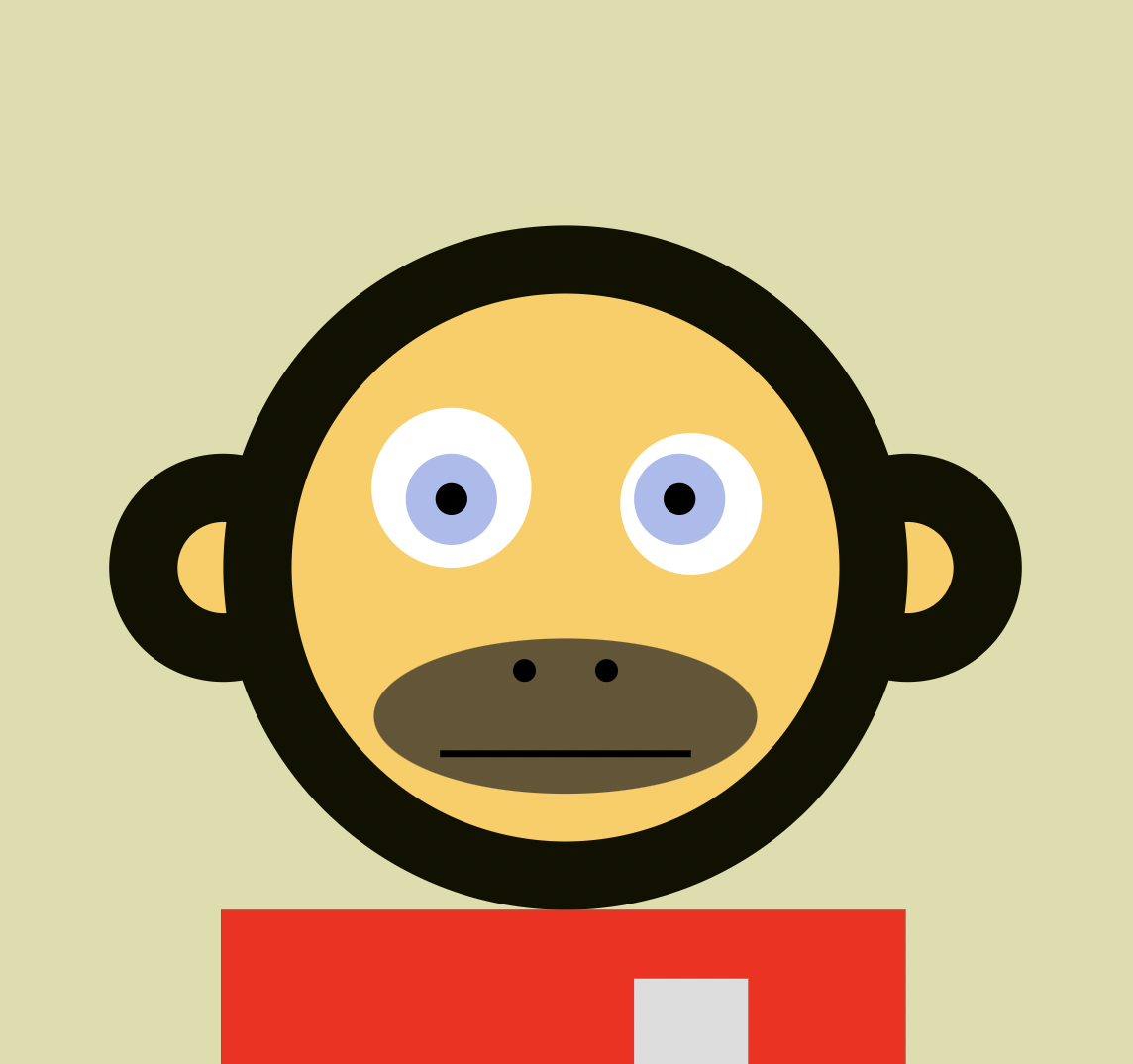 Bitcoin Punks…both of them
In the rush to inscribe as many notable Ordinals on the Bitcoin chain as possible while it's still young, NFT enthusiasts have created remarkably similar derivatives of classic Ethereum collections in the process. Two identically named but markedly different Bitcoin Punks collections are the perfect example.
The first Bitcoin Punks represents a different take on the CryptoPunk theme compared to Ordinal Punks. These 100 Punks come with a light blue background and feature a wider variety of characters and expressions than the Ordinals collection. They have been trading hands for as little as 1 BTC/14.14 ETH ($21,823), with Bitcoin Punk #27 recently selling for 1.45 BTC/20.32 ETH ($31,727). Bitcoin Punk #4 is currently listed for sale at a steep 115 BTC/1,625 ETH (upwards of $2.5 million).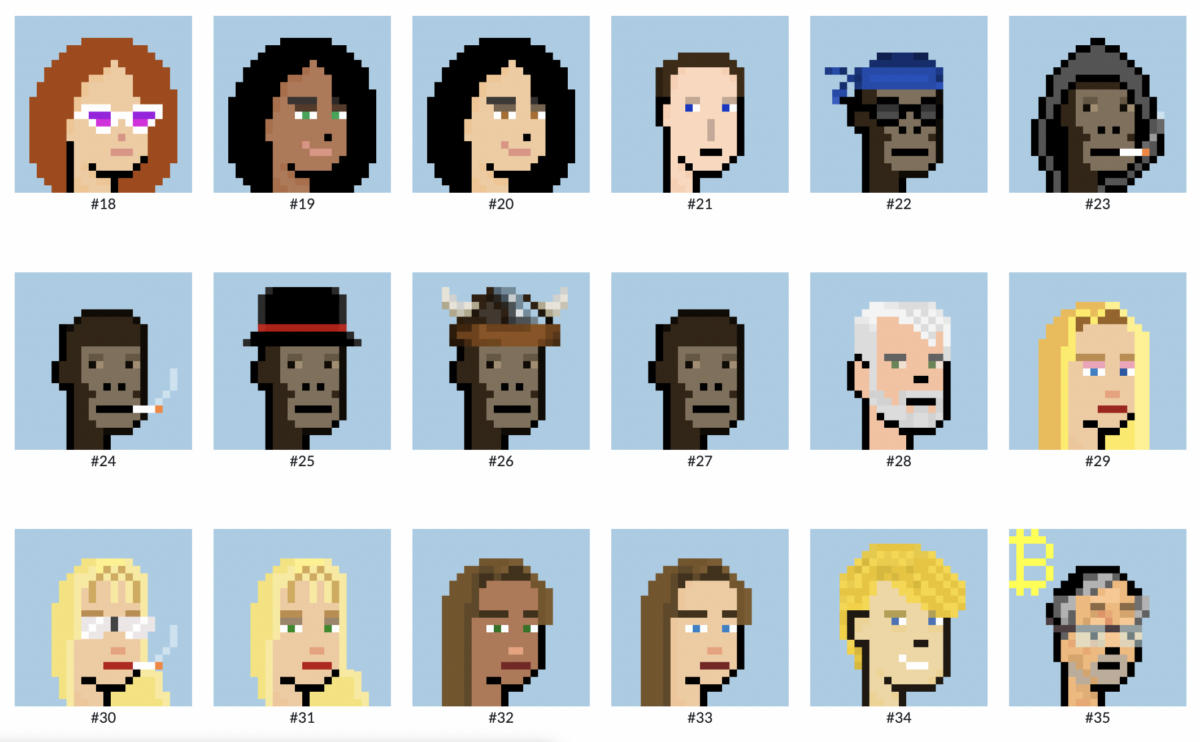 The Second Bitcoin Punks collection mainly differentiates itself in that it's a 10K PFP collection. It was also inscribed later than the 100-piece Bitcoin Punks collection, which began at Inscription 5,530. The collection has been minted, and people have started buying and selling them, with one Punk lover recently scooping up two alien and six ape Punks for a cool 3.25 BTC/45 ETH ($69,411).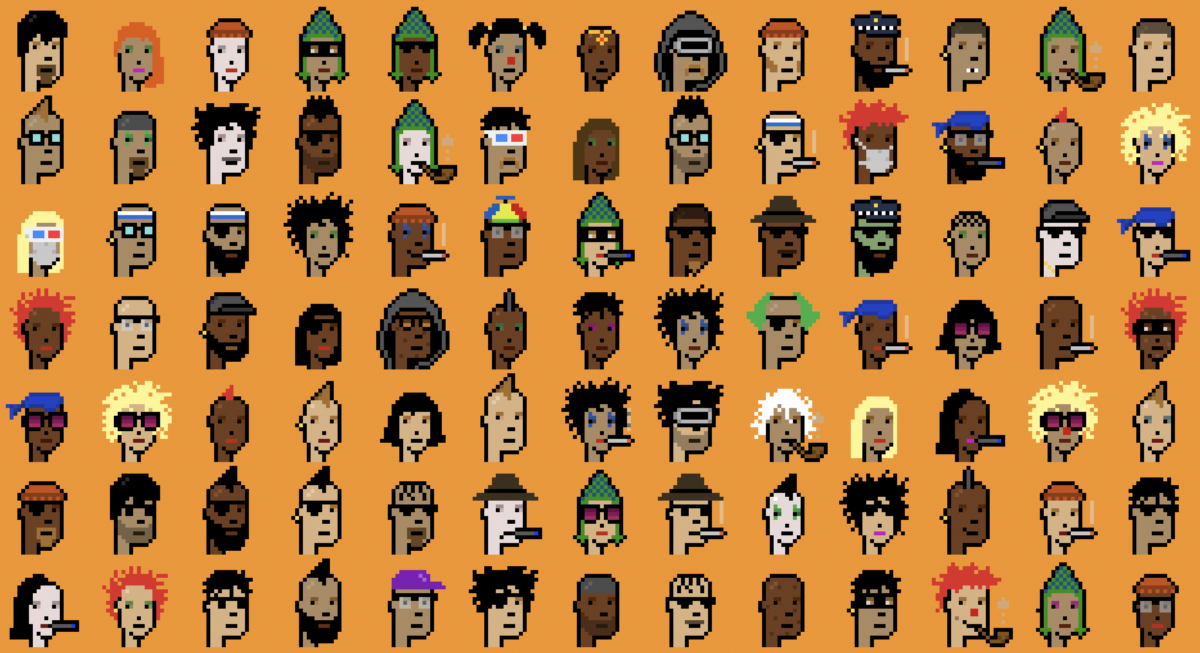 Ordinal Birds
Taking full advantage of Moonbirds' CC0 license, Ordinal Birds is another derivative collection on the Bitcoin chain of 100 bird Ordinals that start at Inscription 2,728. The collection has sold out, but the team is still holding onto Birds #94, #96, #98, and #100 for none other than Kevin Rose as a thank-you for inspiring the project. Rose took to Twitter to acknowledge the collection, saying it was exactly the kind of thing he had in mind when he took the collection to a CC0 license last year. Several Ordinal Birds OTC sales have taken place in the last few days, via an escrow service in the project's Discord, with sales ranging from 0.17 BTC/2.41 ETH ($3,720) to 0.72 BTC/10.19 ETH ($15,756).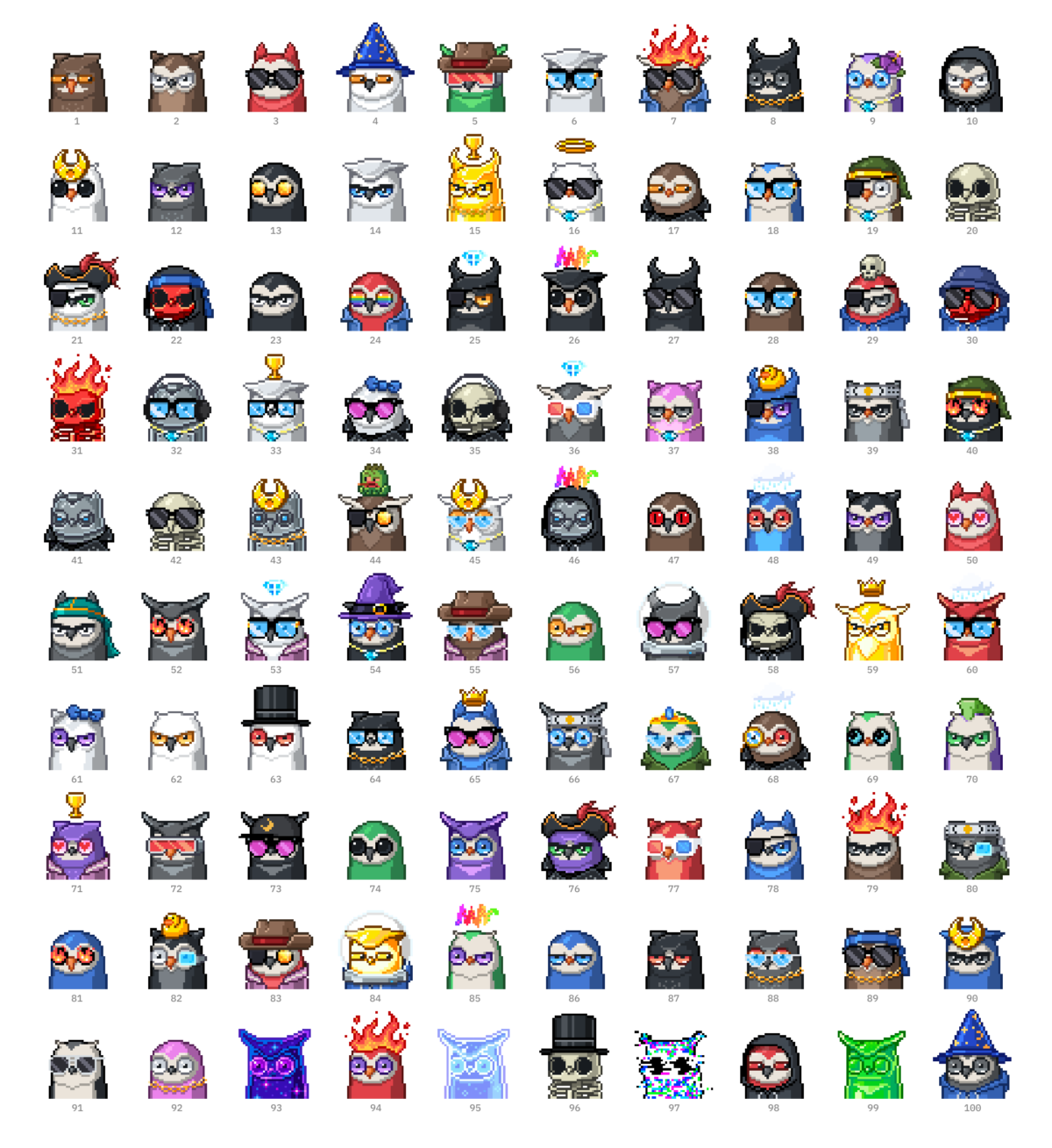 Bitcoin Orbs
The Bitcoin Orbs Ordinals claims to be the first Manifold NFT Edition on the Ordinals protocol. Those Ordinals will be accessible only to those who hold and burn the Bitcoin Orb edition NFT on Ethereum. The collection was created by Joan Westenberg, who plans to make the collection one of the first to bridge Ordinals with the Ethereum chain.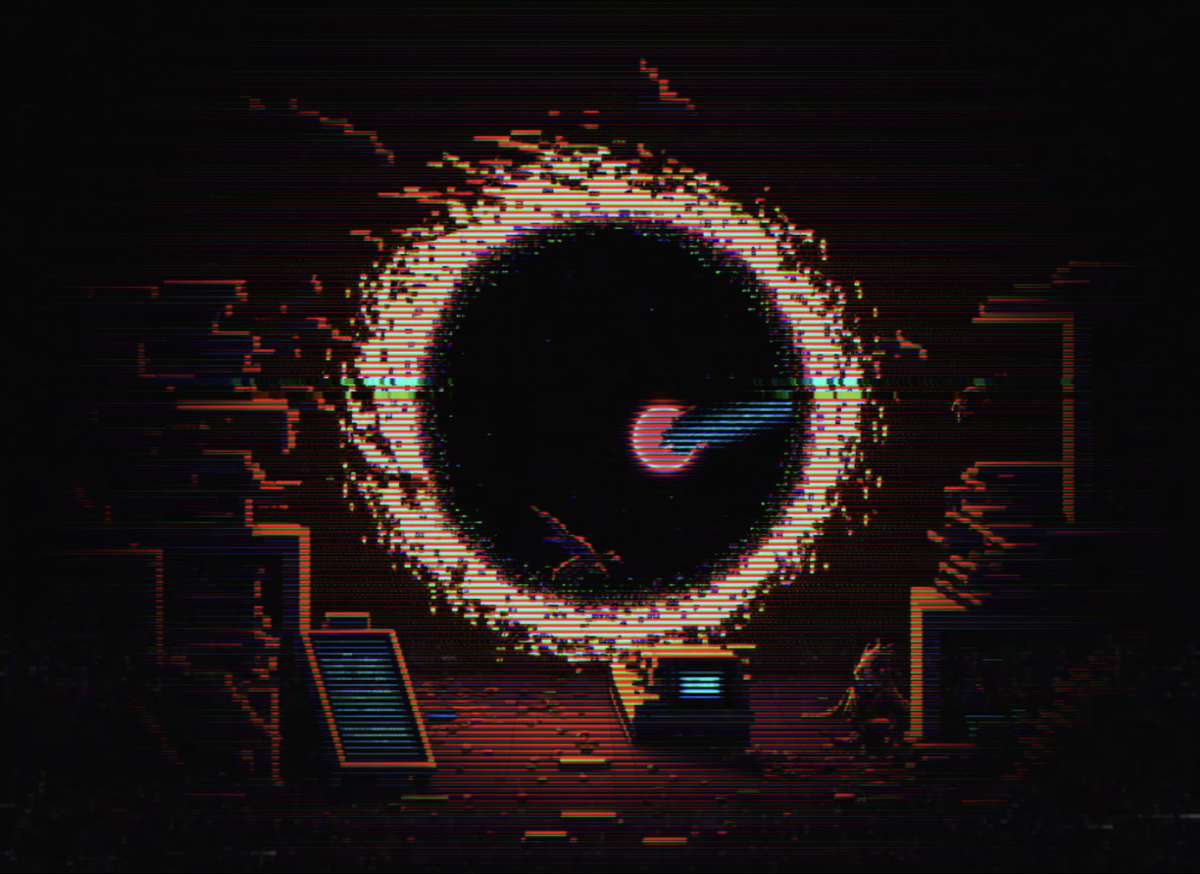 On The Edge Of Oblivion
On The Edge Of Oblivion is another Ordinals collection that bridges ETH NFTs to Bitcoin NFTs. Starting at Inscription 9,978, the 555-piece collection's floor went from just 0.015 ETH ($23) on February 7 to 3.59 ETH ($5,550) a day later and has most recently settled back to 0.7999 ETH ($1,236). The NFTs have done a healthy amount of volume on OpenSea as well at 1,199 ETH, and in the last week, the collection has recorded 1,158 sales. The project was created by Web3 dev nullish, and Bitcoin bridging for the NFTs is currently taking place on the project's Discord.