Depending on what your Twitter timeline looks like, you may have seen your favorite influencer or trader talking about Claynosaurz, the cute 3D dinosaurs on Solana that are taking the NFT world by storm. Despite the SOL and ETH communities being relatively independent of one another, this project has brought them together, attracting Ethereum enthusiasts to SOL.
These days, chain crossovers aren't rare. Most recently, top Solana projects DeGods and y00ts, have also migrated chains to Ethereum and Polygon, respectively. As NFTs become increasingly chain-agnostic, the boundaries between different blockchain worlds are becoming more blurred and integrated. As a result, users can now easily access and utilize these digital assets without facing as much friction or complexities.
While there are dozens of comprehensive Twitter threads on Claynosaurz, they often get buried and fall into obscurity with the constant stream of new content. To ensure that's not the case, we spoke with the project's CEO, Andrew Pelekis, and co-founder Nic Cabana (Cabanimation) to give you a comprehensive guide on everything you need to know about the world of Claynosaurz. Dive in for the story of how Claynosaurz started, their plans to build the brand's IP, a look behind its wildly popular IRL booster pack activations, and some exclusive visuals.
What is Claynosaurz?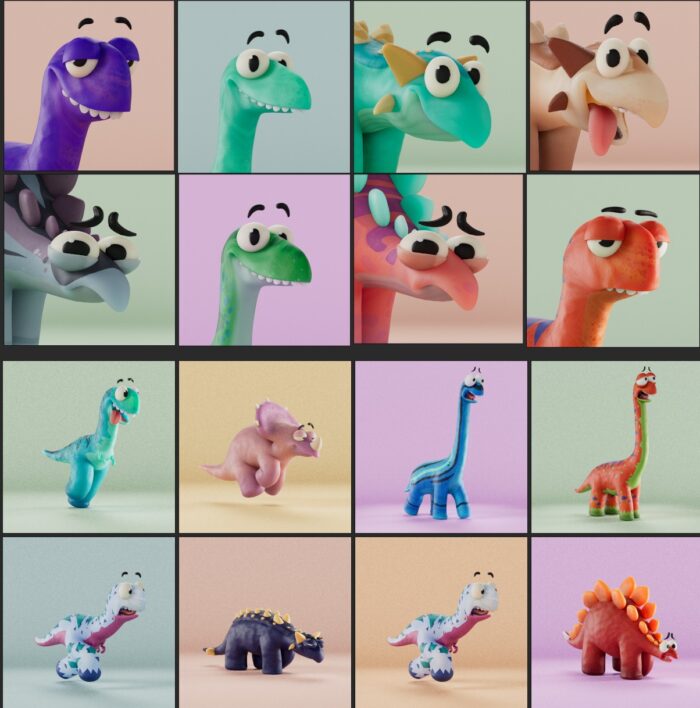 Claynosaurz is a 3D production studio that focuses on developing quality entertainment IP in Web3 with an emphasis on ongoing community engagement. The team is built by artists from Sony, Disney, Dreamworks, Ubisoft, Netflix, Warner Bros, Marvel, Industrial Light & Magic, and more.
The idea started in late 2021 when Nic and his partner Dan Cabral, both seasoned professionals in the animation industry, began conceptualizing the Claynosaurz intellectual property. With the meteoric rise of NFTs, Nic's brother Phil Cabana suggested bringing the idea into the world of Web3 and developing it as an NFT project.
In November 2022, the team transformed the idea into a collection of 10,000 animated 3D NFTs. This genesis collection included six species of Clayno: Rex, Trice, Stego, Ankylo, Bronto, and Raptor. The initial release was met with great success, reaching more than 130k in trading volume after just a few hours and 600k after just two weeks. The floor sits at 63.26 SOL ($1,355.64) at the time of writing.

Pelekis, who had been serving as an advisor, officially joined the team as CEO shortly thereafter. Alongside the founding members, the team also includes 11 additional artists.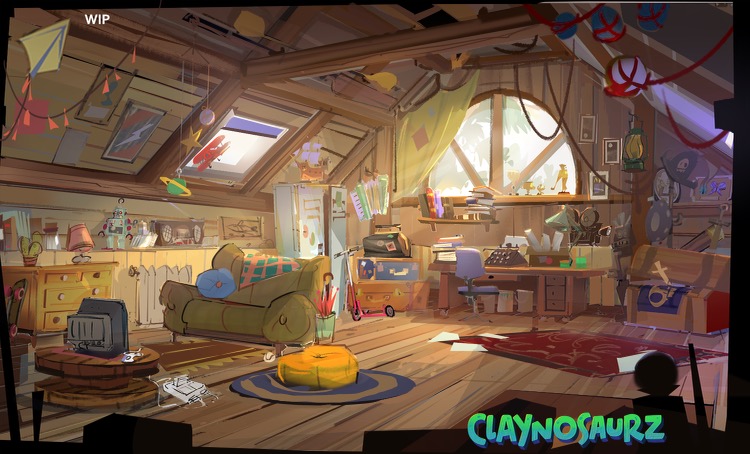 The lore of Claynosaurz
The origin story of Claynosaurz follows a young boy spending his summer at his grandparents' house. As he rummages through his grandpa's attic, he uncovers toys, clay, and maps, which he uses to create dinosaurs that walk around an area called Claynotopia. Claynosaurz is a figment of his colorful and curious imagination. Despite the fleeting nature of summer, this story pays tribute to the boundless imagination of a child, wherein a world exists inside their mind with no end in sight.
But this is just the beginning of the story. Pelekins explained that the lore is purposefully unfinished.
"We have a basis of the story, and we know where our North Star is," Pelekis said. "While we have a big picture of what the longer arc is, the rest we will source [from] our community. Our view is that this makes the brand more relatable and creative."
This idea prevails throughout Web3. Many filmmakers, artists, and storytellers have embraced the power of NFTs to bring audiences into the creative process earlier and more frequently. This results in a much more meaningful connection between the consumer and the product, among other benefits.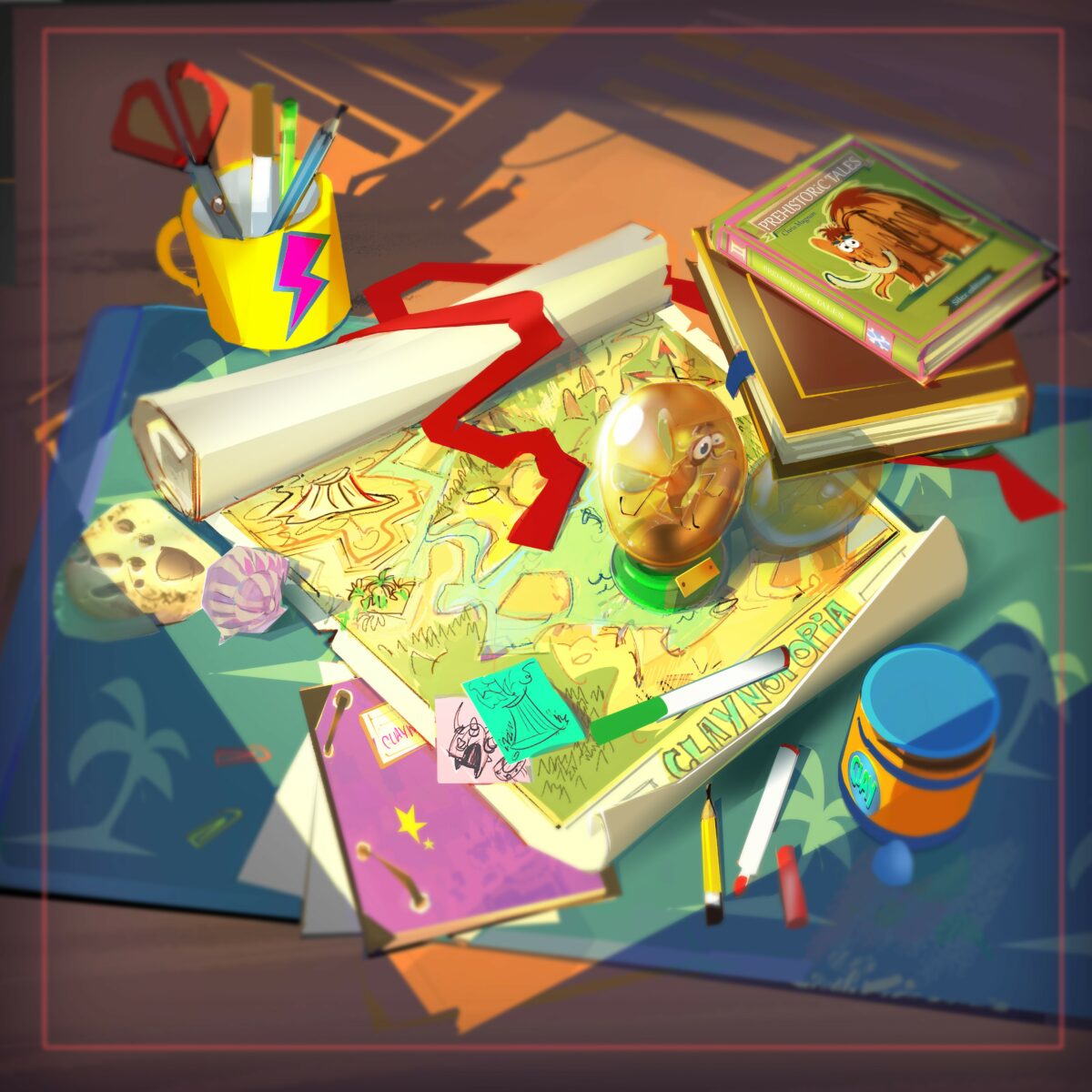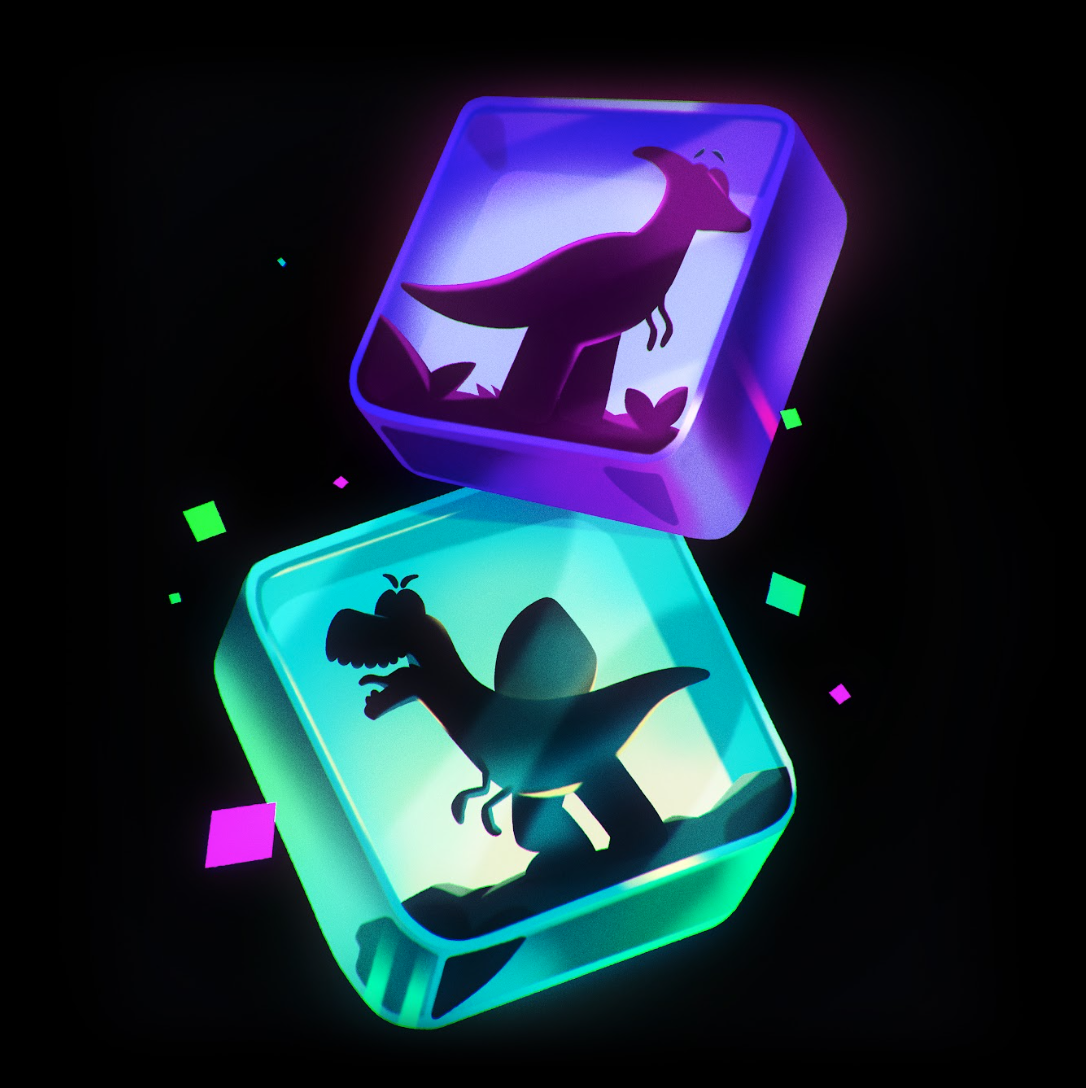 "Traditionally, IP development meant large upfront investment over a long time, like making a movie, game, or TV show," Pelekis said, citing the differences between building in Web2 and Web3. "But, you only get real feedback on release, and it's a hit or miss. In Web3, you can monetize early in the product development cycle, build a community that offers ongoing feedback, and [create] unparalleled brand loyalty through a sense of ownership and being a part of the journey."
Claymakers, clay, croissants, and more
Creating 10,000 3D animated NFTs may seem like an impressive feat, but the Clayno ecosystem is actually much, much bigger. Since its launch, they've released additional collections, including Claymakers, Clays, Sardinhas, Croissants, Tacos, and Pizzas.
Early NFT holders were airdropped Claymakers and Clay, but new holders can still buy these items on a Solana marketplace. In total, there are 10,000 Claymakers and 31,000 Clay NFTs. "The Claymaker acts as a transmuter. It's basically a tool in game to craft items," Pelekis explained. "Kind of like how the child playing with clay has their tool to create new things."
There are three types of Claymakers: First (single-use), Deluxe (five uses), and Limited (unlimited uses). Further, there are six colors of single-use Clay (Black, Blue, Red, Green, White, and Yellow) and one unlimited-use Clay (Gold).
Down the line, Clay can be used to forge armor for the Claynos, who will then take on different classes as a result.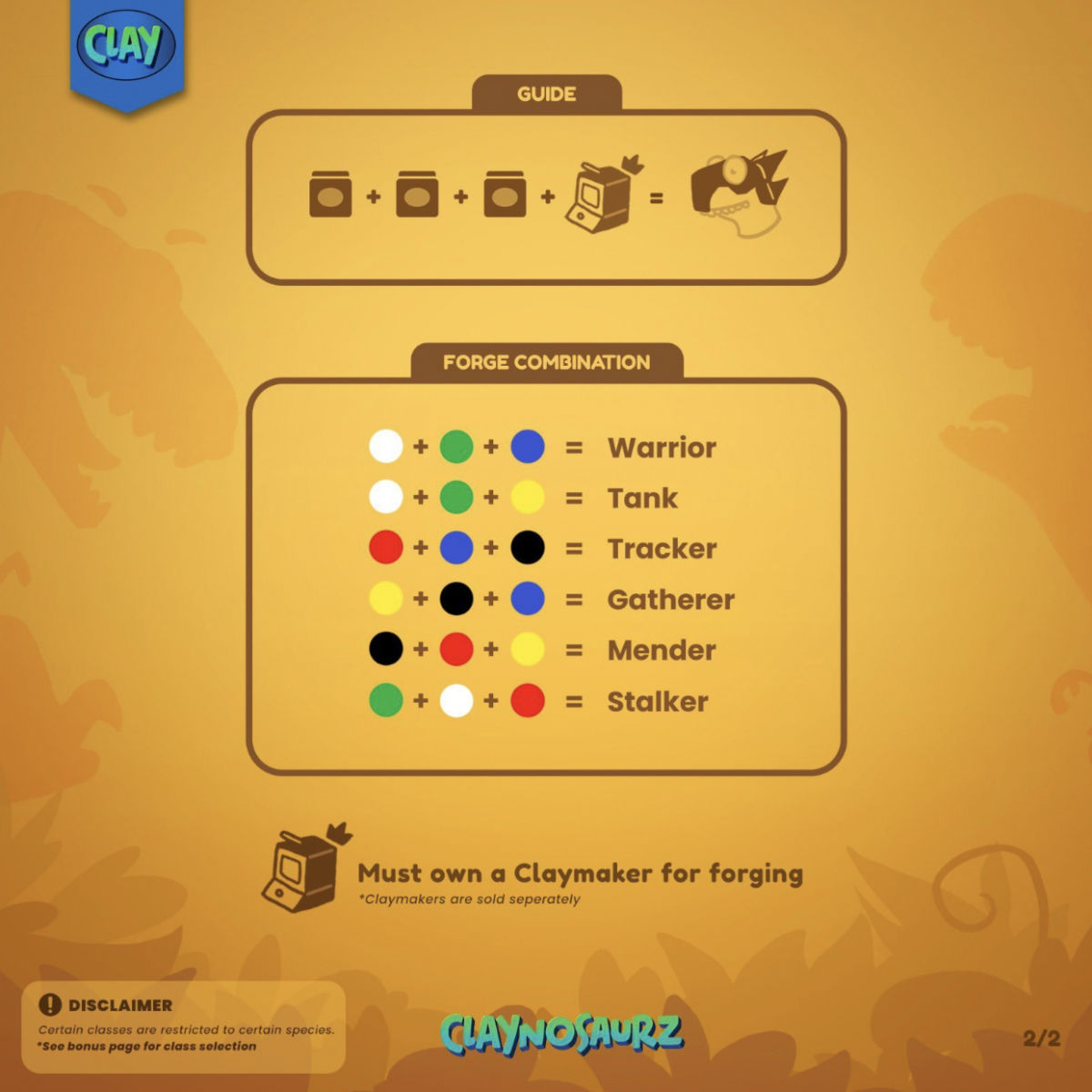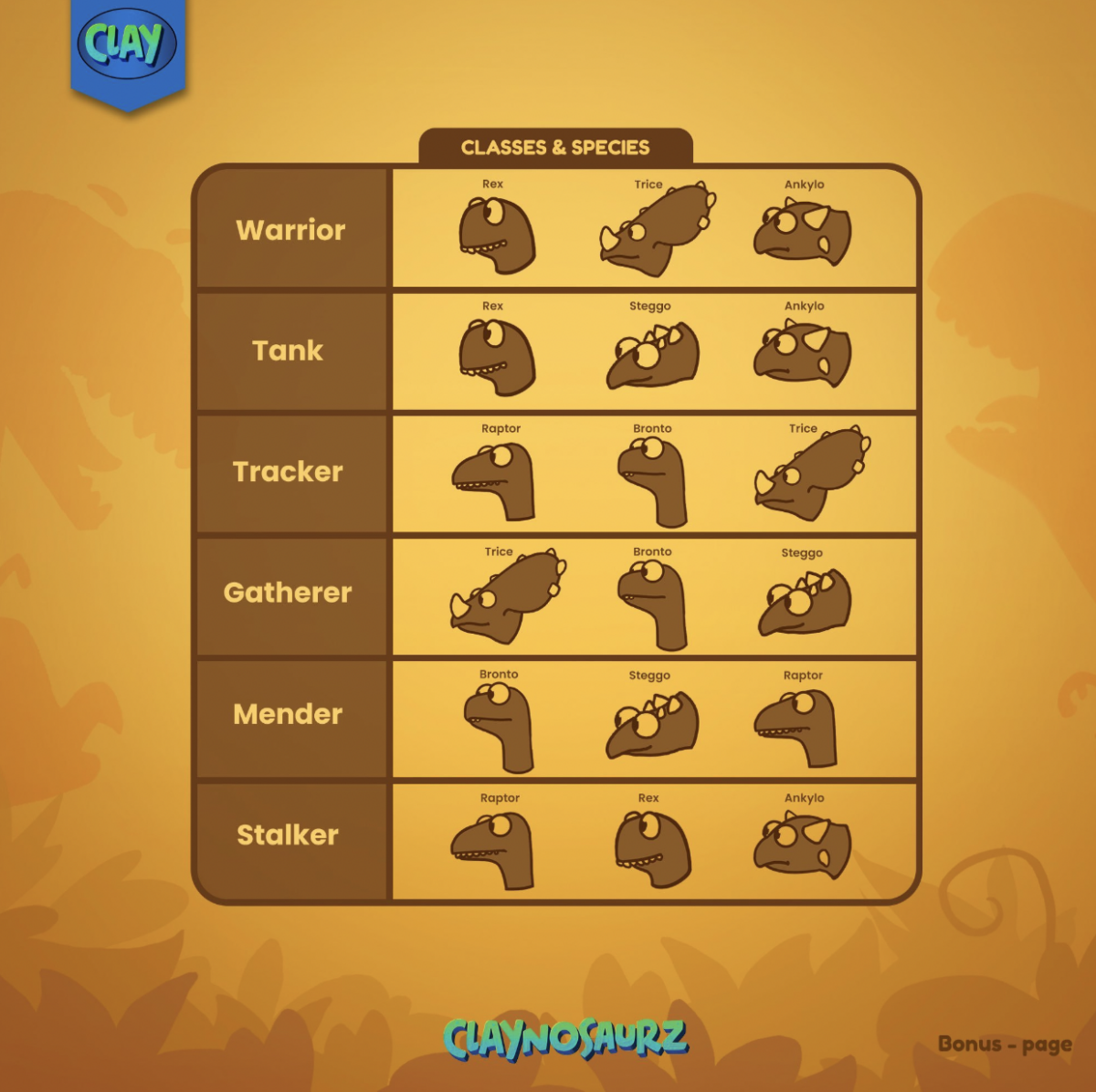 The Claymaker can also be used with the items obtained from IRL events to serve as a burning or minting experience called "molding" to create new items in the story. At each in-person event, exclusive digital items are given out to the community in the form of booster packs depending on location.
"The team handed out NFTs with art representing sardine cans in Lisbon, croissants in Paris, and pizza slices at NFT NYC," Pelekis said. "Each item is an homage to the location where it was handed out, a nod to what they are best known for."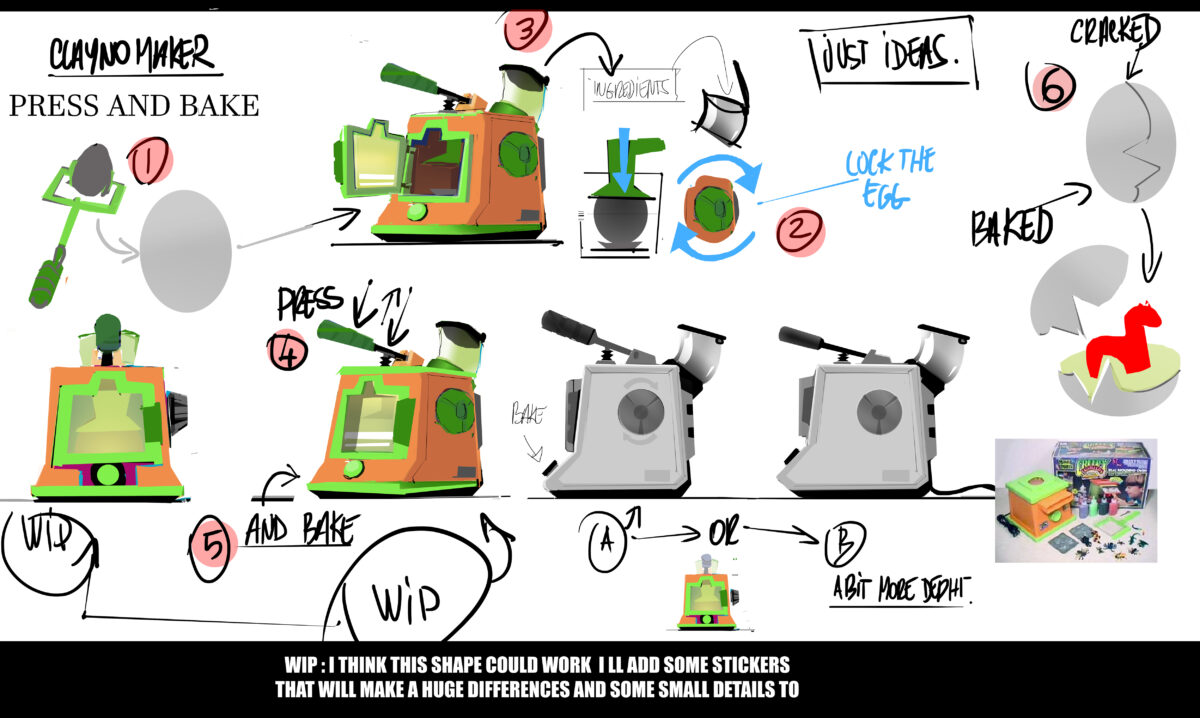 Using the Claymaker, the Croissants from Paris can be molded into Medieval-themed gear in the future, and Tacos will be able to be molded into City of Angels-themed gear for the dinos. Currently, the Sardinhas can be molded into eggs. The eggs will later hatch into a new species of Clayno — but more on that later.
IRL as a guerrilla activation for onboarding
Among the usual offerings of Web3 IRL events, such as open bars, DJs, and over-the-top art installations, Claynosaurz has achieved notable acclaim for its booster packs that distinguish themselves from the norm.
By incorporating the thrill and nostalgia of opening a beloved childhood Pokémon card pack, they have succeeded in seamlessly blending the digital and in-person experiences for attendees. In a video by content creator Minhxdynasty, attendees (who are given a free booster pack for attending a Claynosaurz event) can be seen united in their eagerness and anticipation to open a coveted "rare" card. The worth of both common and rare cards can span from hundreds to tens of thousands of dollars.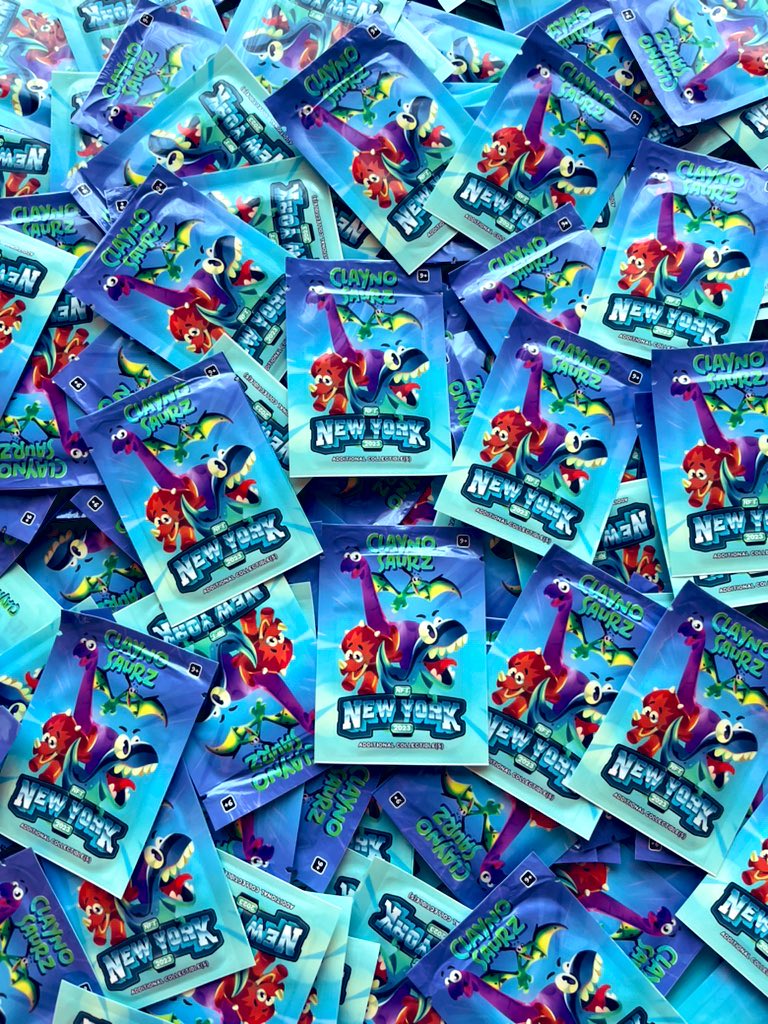 Nic says this has been a great way to recruit new people into the ecosystem. Claynosaurz works with Cupcake Protocol to use communication technology (NFC) on mobile devices through secure NFC tags on each card, which are paired with smart contracts.
"What we are doing with Cupcake gives us the opportunity to reward people for being there at those events. It has an element of fun, which we're all about. And adds an element of mystery. It also presents NFTs in a way that's extremely approachable to a new demographic," says Nic.
This provides an increased likelihood for the friends of Web3 natives, who may not be acquainted with Web3, to be onboarded and introduced to the platform.
"There are people who know nothing about NFTs and say it's like Pokémon cards, but with many added use cases because it is digital," Nic said. They tap it on their phone and get a free digital collectible. And that digital collectible is worth something."
What's next in Claynotopia
There's a lot to be excited about for fans of Claynotopia. In the short term, the community will see the release of new items that can be constructed through the Claymaker, including companions for the dinosaurs. Soon, a new species of Clayno will be available: the Pterodactyl. Using the Claymaker, Sardinhas holders will be able to burn their NFT for an egg which will hatch into a clay Dactyl.
On a broader scale, the team's efforts are directed toward expanding the reach of their IP and integrating it into the mainstream. They are currently developing a game and exploring various other avenues.
"Our initial focus is on short-form video, and eventually, we plan to explore longer formats through a TV show, YouTube series, or even a movie," Pelekis explained. He also mentioned that the upcoming game will offer a fresh and unique way to engage with collectibles, with a gameplay experience akin to Dungeons and Dragons.
Overall, the Claynosaurz team wants to prove that quality studio-level entertainment IP can be successfully built on Web3, showcasing that it is not limited to Web2 alone.
"The opportunity is to expand the Claynosaurz brand through content production not just for Web3 but across traditional distribution channels as well," Pelekis said. "Beyond that, building a character studio that can efficiently develop IP that begins in Web3, but can permeate into other avenues is another long-term objective."