Like many blockchain games, Gods Unchained aims to revolutionize the video game industry by giving players complete control of their digital assets. In traditional video games, the cards are just something you play with and are owned by the publisher. Not so in Gods Unchained. By turning in-game items into NFTs housed on the Ethereum blockchain, players can trade and sell them on the open market — just like you can with physical cards.
Unlike other blockchain-based games, Gods Unchained is led by gaming veteran Chris Clay, who was previously Game Director at Magic: The Gathering Arena. If that's not enough, the game also has its own token, $GODS, which allows holders to participate in governance proposals and help shape the future of the title. Ultimately, the team and unique features have enabled the game to secure more than half a million registered users to date.
Considering giving it a try? Here's everything you need to know about the team, gameplay, and how to get started.
What is Gods Unchained?
Gods Unchained is a turn-based, free-to-play card game that launched in 2018, making it one of the earliest titles to adopt blockchain technology. It's currently one of the biggest NFT collections in the world, with more than 13 million NFTs and around 65K unique holders. And these players are all earning real rewards for their efforts — users receive rewards in the form of $GODS tokens when they win battles.
Aside from the large user base and financial incentives, one of the most significant selling points for Gods Unchained is that it lives on the gas-free Immutable X layer 2 blockchain. 
Immutable X operates by using a ZK rollup, which takes thousands of trades off-chain for verification and then batches them together to publish on-chain. Since many trades are processed simultaneously, it means players get nearly instantaneous transactions for very low or zero gas fees.
Everything to know about $GODS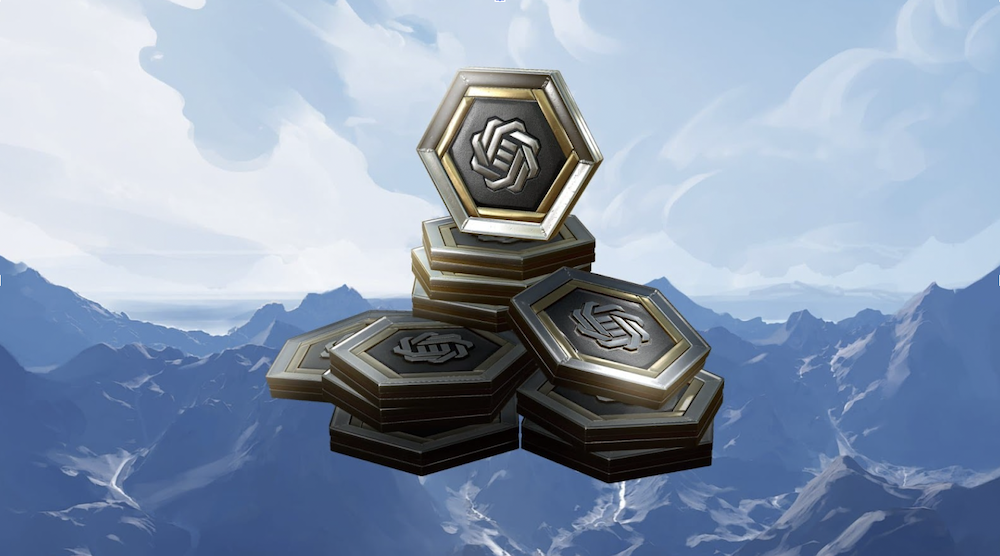 In order to fulfill its mission of building a sustainable P2E economy, Gods Unchained introduced its crypto token, $GODS. As the game's native ERC-20 utility token, GODS serves multiple functions within the game's universe. 
With it, you can:
Craft NFTs: Players can spend $GODS tokens to fuse in-game cards into new NFTs that are minted directly onto Immutable X. The cards are then tradable on Ethereum layer 2.
Take part in governance: $GODS gives players voting power, enabling them to participate in governance proposals that influence the future of the game.
Earn rewards: Token holders who participate in governance initiatives while staking earn $GODS tokens. Staking rewards can also be earned by players who complete in-game campaigns.
The tokens also have a utility outside of the game, as you can exchange your $GODS tokens for other cryptocurrencies, such as ETH.
Who created the game?
Gods Unchained was created and developed by an Australian-based company, Immutable. Immutable is a VC-funded blockchain studio that's backed by some of the biggest investors in Web3, including Galaxy Digital, Coinbase, and Alameda Research. 
The company was founded to develop technologies that let players share in the value they create. "Our mission is to redefine gaming for generations to come by developing innovative and engaging experiences that empower players with true ownership, value, and creative expression," Immutable explains on its website.
The studio developed ultimately Immutable X, the first Ethereum layer 2 designed for NFTs, to help achieve this mission. In fact, one of the most pivotal moments for the Gods Unchained team was moving digital assets from the Ethereum mainnet to Immutable X in late June 2021.
This allowed for a significant improvement in user experience (faster and cheaper transactions) and an increase in trade volume. Over 650,000 Gods Unchained NFT secondary trades have been made since migrating to Immutable X.
Get to know the gameplay
Before you get into the game itself, there are a few things you'll need to do:
Visit the Gods Unchained website, and sign up for an account
Download and install the application
Confirm your account via your email address
Run the application and sign in
Done! That's all you really need to do to play the game. However, if you don't link a wallet to your account, you can't buy or sell cards and will miss some of the core gameplay mechanics. So linking is strongly recommended.  
Once your wallet is linked, if you are new to turn-based card games, it's probably a good idea to give the tutorial a try. However, if you've played card games like Hearthstone or Legends of Runeterra, you'll probably be familiar with the gameplay mechanics and can skip the tutorial. If you opt for that, you can get a basic overview of the mechanics in the video below.
In either case, the key features of every card are:
Mana cost: How much mana it costs to play the card
Strength: The damage effect the card deals out
Health: How much health the card possesses
Ability or spell description: That's relatively self-explanatory
The other thing you'll need to understand is the gameplay area. The board consists of the following:
Remaining cards: The number of cards you have left
Your hand: The cards you can choose from on your turn
God health: The remaining health of your god (begins at 30)
God power: Your god power
Mana wheel: Displays your current level of mana
Enemy god
How to win
To win the game, you need to reduce the health of the enemy god to zero. There are various ways you can do this, such as with creatures, spells, god power, and other special abilities that you'll discover throughout the game. That said, there are a couple of things to know to help you along the way.
First, there is the "Mulligan Phase." At the start of the game, you'll be shown three cards that will make up your starting hand. Here, you can replace the cards you don't want to use. It's wise to remove the cards that are higher mana (preferably five or more) because you won't be able to use them until later on.
Second, there is the "Bag of Tricks." During the game, you'll be given a bag that allows you to access extra mana points during a round in the battle. To balance the game, the player that goes first only gets one "Bag of Tricks" per match, while the one that goes second gets three.
And be sure to check out Gods Unchained "Learn to Play" page for a number of gameplay tricks.
What's next?
Gods Unchained aims to change the status quo and ensure the play-to-earn model is viable in the long run. "By leveraging Immutable X's ability to create millions of NFTs that cost a fraction to mint (over L1 blockchains), players can buy, trade, and upgrade cards without the cost of gas, which means even our least-expensive assets have meaningful value and utility," Chris Clay explains on the Immutable blog.
But ultimately, these features are just the beginning of the game.
As Gods Unchained continues to evolve, its developers plan to add additional utilities to the title. For instance, the team regularly unveils new cards and packs. Next up, they will be launching a Band of the Wolf card pack that will help players defend Reneko Village from evil forces. The card set will feature 38 new cards and will be available for purchase from March 30 to April 27.
Gods Unchained will also be launching on mobile soon. According to Gods Unchained "Dev Diary," the pre-Alpha test for Android was finalized on March 22, meaning it is just a matter of time before we tackle battles on mobile. Plans to launch the game on IOS are still underway.