With robust support from NFT collectors, investors, and trading card enthusiasts, the significance of NBA Top Shot can't be overstated. The project helped drive mainstream awareness for blockchain and non-fungible tokens (NFTs) as few things could. For any doubters out there, the numbers largely speak for themselves. In 2021 alone, the virtual platform had more than 1.1 million registered users who traded roughly $800 million in NFTs.
As a result, it's impossible to discuss the rise of NFTs without devoting a large part of the conversation to NBA Top Shot. It's one of the NFT space's most important IPs, and a testament to how sports could one day seize the lead Web3.
The joint venture between the National Basketball Association (NBA) and non-fungible powerhouse Dapper Labs (the creators of the CryptoKitties NFTs) has ballooned exponentially since its 2020 launch. And it's easy to see why: Top Shot created a space where individuals interested in NFTs, collectibles, and — crucially — basketball can converge to trade pieces of sports history. This brought people closer than ever to their favorite teams, players, and sports moments.
Whether you're an NBA Top Shot newbie or an advanced NFT collector, here's everything you need to know to get involved and make an informed choice about collecting.
So, what is NBA Top Shot?
The NBA's Top Shot product is a blockchain-based virtual trading card platform. It was born from a partnership between the NBA, the NBA Players Association, and Dapper Labs. The platform runs on the FLOW blockchain, which Dapper Labs created to be a "developer-friendly blockchain built to support the next generation of games, apps, and digital assets."
The system operates just like trading cards, except that it combines NBA highlights and digital art. The NBA licenses reels to Dapper Laps, who then creates Moments from the footage. Moments are video highlights that have been attached to NFTs. Each has a unique digital serial number that guarantees the authenticity and indicates how rare the Moment is. Moments are the foundation that make up the Top Shot ecosystem.
Just like with trading cards, the team only makes a limited number of NFTs to create scarcity. This increases the rarity of specific Moments and, as a result, the financial value.
Top Shop opened the platform to a select few early supporters for beta testing in June 2020. By October of the same year, it was open to the public. Caty Tedman, head of partnerships at Dapper Labs, explained during SportsPro Live that the development was a fan-led process. "We didn't have any revenue targets when we launched Top Shot into the closed beta. We wanted to build something that's really sticky, that people will want to come back to every day and feels endemic to basketball fandom. I think we did that. We started from a fan perspective, so it was hard for fans not to love it. We're fans and we love it," she said.
How does NBA Top Shot work?
NBA Top Shot allows users to buy, sell, and collect NBA NFTs that showcase influential "Moments" minted on the FLOW blockchain. Some Moments are rarer than others, but the rarest versions are worth the most.
Moments are minted in "Packs," much like you'd expect from physical trading cards. Packs are minted in Sets as part of a Series. The timeline of each Series runs concurrently with the NBA season. As a result, each week or so, users can purchase new digital packs of NFT Moments that showcase the season's most significant plays. Although pack drops are driven by the current season's events, legacy fans needn't worry about missing out on owning their favorite plays from the past. There is ample opportunity to collect retroactive Moments. For example, you can get Michael Carter-Williams' 2013 dunk.
Ultimately, the project is meant to create a gamified experience for fans. With their NFTs, users can compete in Top Shot challenges and win prizes, moments, and scarce packs. For example, for one challenge, users submitted 12 specific series-3 metallic silver fandom edition moments in order to earn a Series 3 2022 All-Star Standard pack.
What are the different NBA Packs and Moments?
Collecting goes far beyond simply buying and selling your favorite Moment. Each Moment comes from a Pack, each Pack is part of a Set, and you don't know exactly what Moments you'll get when you make a purchase. Ultimately, the rarity of a Moment can vary a lot depending on the type of set or Pack it comes from.
What are NBA Top Shot Moments?
Moments are video highlights that are separated into four categories: Common Moments, Fandom Moments, Rare Moments, and Legendary Moments. There is also an Ultimate rarity, but this class of highly coveted Moments is only attainable via auction with an edition size of one or three. Here's a breakdown of how each works:
What are NBA Top Shot Packs?
Top Shot Moments are grouped into packs, which are created as sets in part of a series. These come in two overarching categories: Base and Non-Base.
Base Sets are exactly what they sound like: high edition sizes released regularly and at an affordable price (usually $9 each). Base Sets are dropped in order of Series and release — i.e., Series 1 had 12 releases. These typically always fall in the Common rarity category, and contain three basic Moments that are great for those just starting out or those looking to round out a collection.
Non-Base Sets, on the other hand, come in many different variations. Non-Base sets will always contain a Common Moment, but also something Rare and/or Legendary. Non-Base set packs like "Playoffs," "Premium Pack," and "Run It Back" can all be differentiated by their much flashier packaging. Of course, these are also pricier.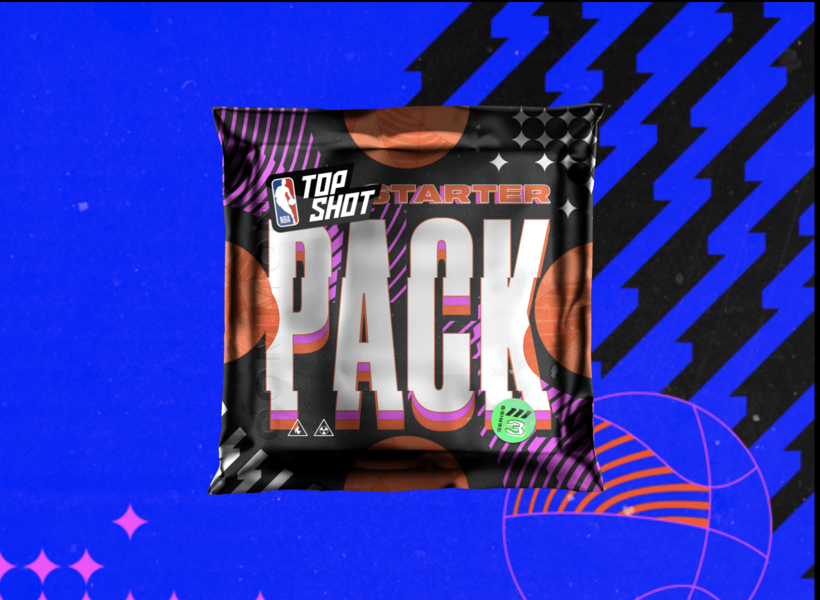 How are Top Shot Moments valued?
Scarcity will obviously always be a major factor in the value of NFTs and trading cards. Top Shot makes it easy to discern what Moments are more scarce than others at a glance. Moment Ranks can also be incredibly helpful in determining the value of your Moment. Further, Evaluate.Market is great for tracking portfolio and Moment value over time.
Typically, low (1 to 99) and perfect (100/100) mint numbers always fetch a higher price. This was true for trading card valuation and is definitely still true in NFTs. Vanity numbers like 69, 420, 888, etc. are also very highly coveted. However, it's an especially big win when you get a mint number that matches the jersey number of a player. In other words, if LeBron is wearing #23 in the Moment, mint #23 will likely have just as much value as the #1 mint from the pack.
In the Top Shot marketplace, you'll see either a CC or LE underneath the name of the Moment. CC stands for "Circulating Count" and is the number of editions of that Moment currently in circulation. These Moments can be considered an open edition. There is no cap on the amount that can be minted, and they will continue to be sold until they expire. LE stands for "Limited Edition," meaning these Moments are finite and usually in lower quantities (50, 100, 750, etc. edition sizes). The largest sales on the site usually come from these LEs.
When you own multiple Moments, you can then do things like sell, gift, and showcase them (create a collection/album from them).
What are Top Shot challenges and quests?
If pack opening isn't exciting enough for you, Challenges and Quests are other significant aspects of the Top Shot ecosystem.
Separate from pack drops and marketplace sales, Challenges dole out rewards to participants willing to complete tasks within a timeframe. Generally, Top Shot will issue a Challenge with instructions to collect x number of Moments in x amount of days/hours. When the Challenge ends, every user who completed the challenge will receive a freshly minted Moment.
If you're looking for more resources, OTM NFT compiles the most comprehensive and up-to-date info on challenges.
Quests are similar to Challenges. However, instead of instructions to collect specific Moments, Top Shot sends users on a bit of a scavenger hunt to find and create a showcase for Moments that embody certain characteristics. Whether via compiling a roster of players with a specific number of assists or collecting all 2021 points-per-game season leaders, quests are a bit more "do your own research." These quests have similar rewards to challenges for those who complete them.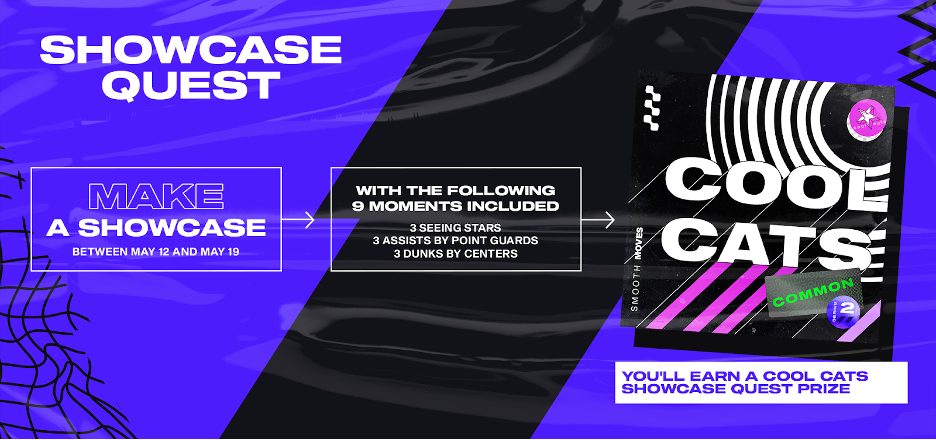 What are Trade Tickets?
If you open a Pack only to find a Moment or two that you're not interested in, Top Shot has a solution: Trade Tickets. Trade Tickets were introduced in April 2021 as a way to ensure all users' Moments have utility. Each Moment will be worth exactly one Trade Ticket — no matter its rarity — and collectors can use Trade Tickets to acquire exclusive packs that are only available with Trade Tickets.
How to buy NBA Top Shot Moments
To get started with Top Shot, you'll need to register for NBA Top Shot with Dapper Labs. You can do this by clicking "sign up" on the Top Shot website. Creating a Dapper account gives you a wallet that stores funds and enables you to purchase crypto collectibles.
It's no secret that users have made serious money buying and then selling Top Shot Moments. Whether you're a basketball fan or not, the financial rewards are hard to ignore. So, if you're considering getting into the Top Shot community, here are some things to consider:
Set a budget you're comfortable with. Never invest more than you're willing to lose.
Always have a plan. If you're buying a Moment to sell quickly, then stick to selling it quickly. Don't buy anything you wouldn't be happy holding onto if your plan doesn't pan out.
Check Moment circulation. This goes back to CC vs. LE. Top Shot Moments with high edition sizes are distributed slowly over time. The more scarce, the better.
Consider historical significance. Superstar players run the sales charts, but the first basket/assist of a player's career will always be a significant Moment for fans of that player.
Look for misprints. Dapper Labs has a great team of developers, but that doesn't mean everything always comes out perfect. Whether it's Marcus Smart listed as jersey #7 when he's actually #36 or Jameer Nelson's assist being misattributed as a dunk, mistakes and misprints are always out there.
The most expensive NBA Top Shot NFT sales
In January 2021, a group including FantasyLabs co-founders Jonathan Bales and Peter Jennings bought a Ja Morant Moment for $35,000. At the time, this was a record-setting buy for the platform, and one which helped boost both popularity and sales. Days later, SnapBack Sports founder Jack Settleman arranged a group to buy the Serial No. 23 moment of the LeBron James Legendary "Kobe Tribute" dunk for $47,500.
Not to be outdone, that same month tech investor Jeremy Levine bought the #1 Zion Holo Moment for $100,000. And an NBA Top Shot Moment of a LeBron James dunk during the 2020 NBA Finals sold for $387,600 in April of 2021. Unfortunately, given the dip in the value of each NBA Top Shot Moment across the board, that same LeBron clip is currently valued at $230,023.
The future of NBA Top Shot
The future is looking bright for the Top Shot platform. While the overall NFT marketplace experienced a slowdown throughout the start of 2022, Top Shot NFT sales were up some 70%. Thanks to a few key announcements, 2022 looked to be a promising year for the NFT space's premier NBA-licensed IP.
A promising start to 2022
In February 2022, Dapper Labs announced the launch of the NBA All-Star VIP Pass NFT Auction and Giveaway hosted by Top Shot. The auction included 30 unique NFTs and exclusive digital collectibles representing every NBA team. These grant each owner a VIP pass for the ultimate fan experience at the next five NBA All-Stars. Dapper Labs CEO, Roham Gharegozlou, has also tweeted about all sorts of possibilities for Moment owners, including signed merch, VIP tickets, voting on new Moments, and more. Time will tell what actually gets implemented, but it seems there's no shortage of ideas.
All told, a focus on utility seems to be at the forefront of the company's future. Here's what's been teased so far: Hardcourt will be NBA Top Shot's mobile game that can be played using Moments. It's a user vs. user arcade-style game where players have customizable attributes derived from the Moments a user holds in their account.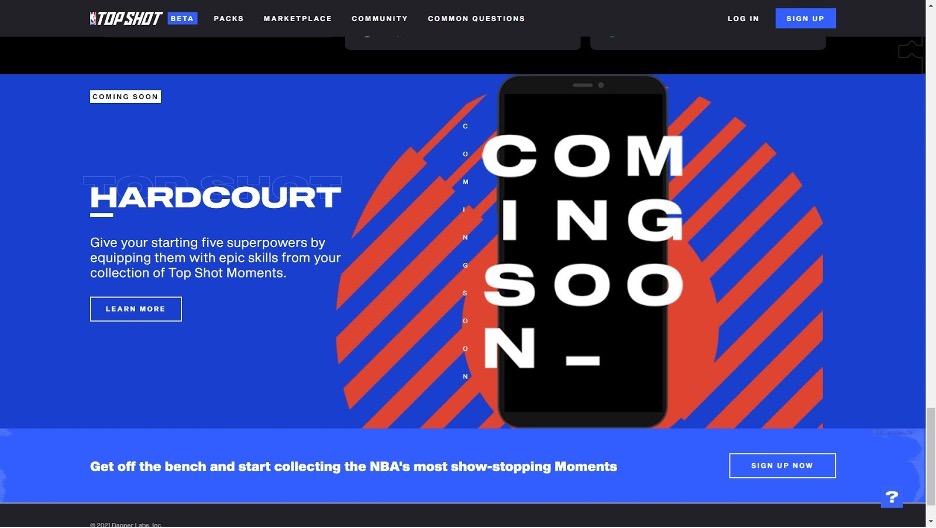 But how have all these plans shaped up in practice? Unfortunately, despite the promising start NBA Top Shot had to start 2022, sales volume on the project has calmed down to a largely stagnant — if not downward — trajectory. April 2022 saw the NBA Top Shot amass a sales volume of roughly $26 million. That's a 68 percent drop compared to its performance in April 2021, which saw the project move $82 million worth of NFTs. Some of Top Shot's most ardent supporters believe this drop in sales — and value — can be traced back to when NBA Top Shot flooded the market with new NFTs to cope with increasing demand and complaints regarding its queue waiting times.

In an interview with nft now, long-time NBA Top Shot supporter TSF noted that the project's massive dip in value was to be expected, given these moves. "Account values shot up exponentially in January and February of 2021, as way more users flooded in than there was supply to satisfy in the short term. A correction was inevitable. […] Constructively, Top Shot has tried to be too many things to too many people at times," he said.
NBA Top Shot's road to recovery
However, not all hope is lost. TSF later clarified that he maintains his support for the project, and urges others to do the same. "There is no doubt that Top Shot can recover and grow into something even more than it has ever been. It will take time for Top Shot to correct some of its mistakes and deliver on its many promises, but when it does, it will allow them to attract long-term collectors whose expectations are aligned with what the platform is designed for," he said.
One such promise NBA Top Shot has made is in its plans to further explore iconic moments from its long, rich history through its planned series of NBA Top Shot Anthology drops. This initiative debuted in June 2022, with a drop that features none other than the face of "Showtime" himself — Magic Johnson. However, as of writing, NBA Top Shot has a huge "Jumpman" shaped void waiting to be filled: Michael Jordan. To date, NBA Top Shot is still sorely missing Moments from the GOAT's career. However, considering that MJ himself joined up alongside Kevin Durant, Will Smith, Klay Thompson, 2 Chainz, and others during Top Shot's March 2021 funding round, the general consensus is that a collection featuring his Airness — along with other deserving NBA legends — is yet to come. Given the planned series of NBA Top Shot Anthology drops, it's likely we'll see more of history's greatest players make their way to the blockchain.
Further updates include new "Crafting Challenges," where fans permanently lock a number of Moments meeting given criteria in exchange for ultra-limited rewards, even more IRL events, spend-based rewards, and FLOW coin support. With top figures like Gharegozlou voicing their support for Top Shot, it'll be exciting to see what other notable names are added to the ecosystem during the next NFT market influx.
Editor's note: At time of publication, members of the nft now staff are holders of NBA Top Shot NFTs.