2022 seems to be the year that NFTs steadily make their way into the mainstream social media market. In January Twitter introduced NFT profile picture verification and in mid-May, Instagram launched in-app NFT options. Now, just a week later, Linktree has joined the fold.
The link-in-bio service is partnering with OpenSea to include several NFT-related features on its platform.
Connecting Web2 audiences to Web3 projects
Linktree's more than 23 million users will now have access to three new NFT features to help connect their Web2 audience to their Web3 projects.
First is an NFT Gallery Link. With this tool, users can display a gallery of up to six NFTs in their Linktree. Currently, only the Metamask wallet and the OpenSea marketplace are supported for this feature, but Linktree says more options will be coming soon.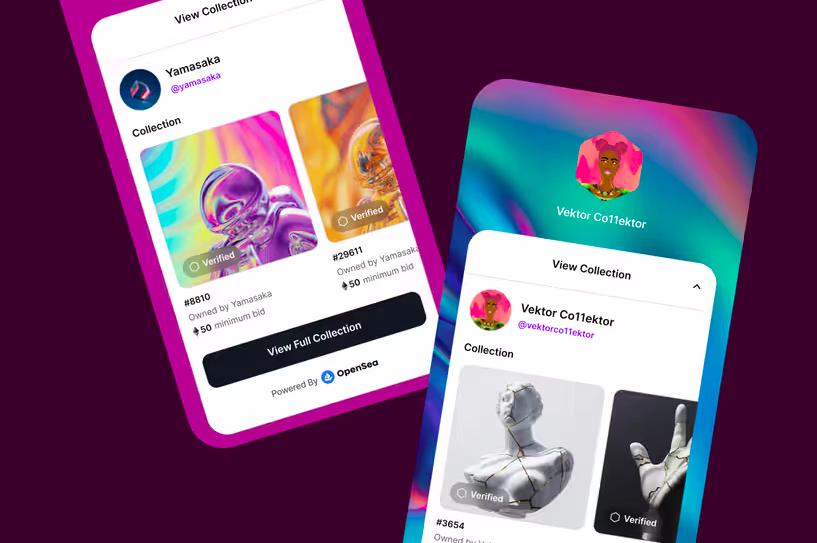 Many NFT holders have created online identities around their artwork by using them as PFPs on social media sites like Twitter. Now, that identity can also exist on Linktree. The NFT Profile Image and Background tool feature lets users stylize Linktree with their NFTs in order to further solidify a Web3 brand. Plus — Linktree verifies each NFT with a hexagonal frame and badge.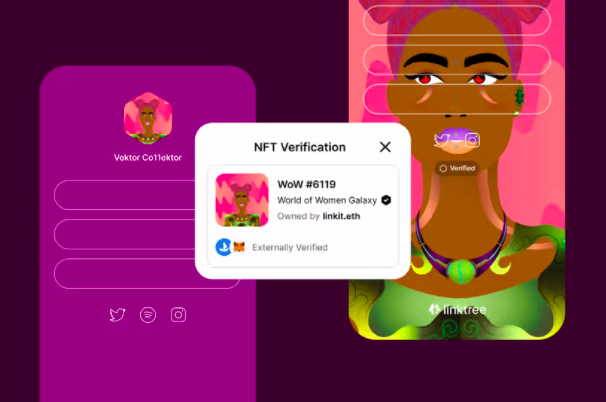 Linktree's third addition is NFT Locks. Using this feature, creators can lock their Linktree links using a contact address. This makes it so only visitors that own an NFT from a specific collection can access private links. The goal here is to make it easier for artists to distribute perks like merch and exclusive content to owners of their NFTs.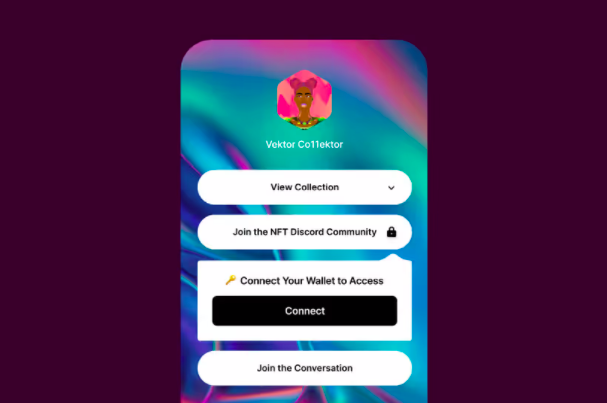 NFTs offer solutions to content creators
In the next four years, the NFT market size is expected to grow by $147.24 billion. But NFTs and other Web3 technologies are attracting companies like Linktree and Meta for more reasons than just their market potential. These digital tokens have the power to give rise to new communities of creators, collectors, and social media influencers.
And those creators, in turn, benefit as well. NFTs offer solutions to many of the issues content creators are up against, including the commodification of digital content, heavy creator reliance on platforms, and network effects that make it hard for new creators to break into the market. Plus, they have the power to connect creators and consumers like never before.
In a press release, Alex Zaccaria CEO of Linktree shared, "Web3 and the power of blockchain have granted creators exciting ways to monetize their passions and build their communities. As the creator ecosystem migrates towards this new iteration of the internet, we're excited for Linktree to provide a home for creators to aggregate their digital assets and showcase what's important to them."

Only time will tell how these tools might reshape the social media sphere for Web3.
Learn
Guides & Explainers