Art Blocks' Snowfro and Prohibition's Jordan Lyall will be releasing an "Inclusive Edition" series that serves as an early collaborative exploration on Prohibition – the generative art platform built on Art Blocks Engine that is open to all, according to a press release shared with nft now.
The new project, "heart + craft," serves as the first Art Blocks project to launch on Arbitrum.
It is the culmination of a long-standing project by Snowfro, who has been designing hearts made of color cubes for years. Each output of "heart + craft" is a 3D model of a heart made up of these colorful cubes. The most common output upon minting is a heart composed of 27 cubes with multiple colors.
However, individuals can mint some of the rarer outputs, which are distinguished by their color, size, positioning, and style.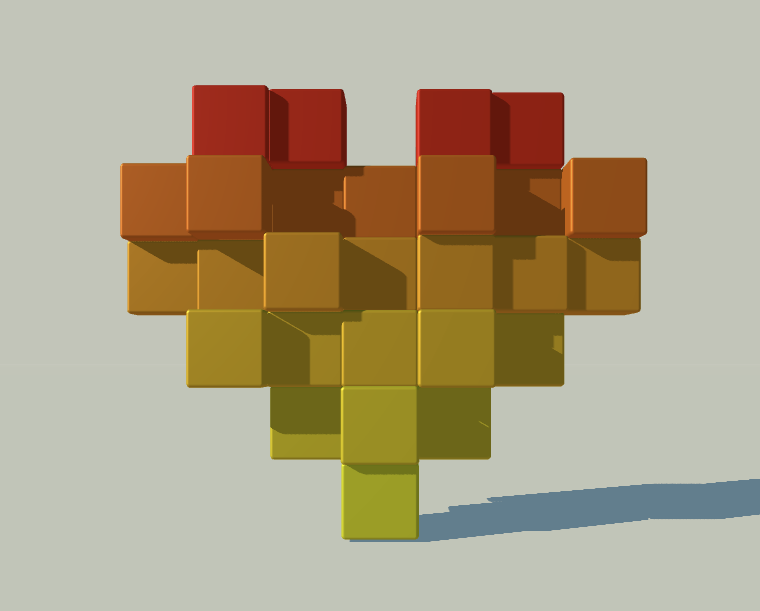 Upon minting, each "heart + craft" NFT includes instructions for the holder to create a physical version of it at home through a DIY kit – similar to Snowfro's 2022 release Friendship Bracelets.
The set of DIY instructions is customized to each specific heart with information on how to print the required cubes on a 3D printer (assuming you have invested in one of these), and choosing the corresponding paint colors to then assemble the piece.
This is a continuation of Art Block's mission of creating an accessible community around digital art collection through generative art, beginning with its "Inclusive Edition" and its resistance against FOMO culture. This is a variant of the Open Edition model that incorporates a high supply cap, a low price point, and potential future adjustments.
The NFTs will be available to mint on August 24 at 0.01 ETH (approx. $18 at the time of publication), with free creator and community mint details below.