The rapid rise of Bitcoin Ordinals continues. With over 11,000,000 Ordinals Inscriptions now forever written onto the Bitcoin blockchain — and a thriving trading and auction scene for the most sought-after (read: low inscription number) tokens and collections — Bitcoin's status as an NFT ecosystem has been secured. While the chain's version of NFTs has begun to proliferate in recent weeks and months, those looking to actually interact with the chain and obtain an Ordinal have had to deal with an opaque, sluggish, and centralized tech framework.
It was only a matter of time before Web3 developers started to fill the demand for a serious lack of user-friendly interfaces for Ordinals seekers. Let's look at the solutions that have recently arrived on the scene.
Ordinals Wallet
Ordinals Wallet, which went live on February 16, 2023, is one of the most popular Bitcoin wallets out there. The wallet launched with the explicit purpose of supporting Ordinals Inscriptions and lets users receive, store, and view Ordinals in the wallet itself. As of March 1, functionality was added so that users can also list Ordinals for sale and make purchases. The company also recently added Bitcoin Ordinals transfer capability for .sats, .pepe, and .xbt addresses.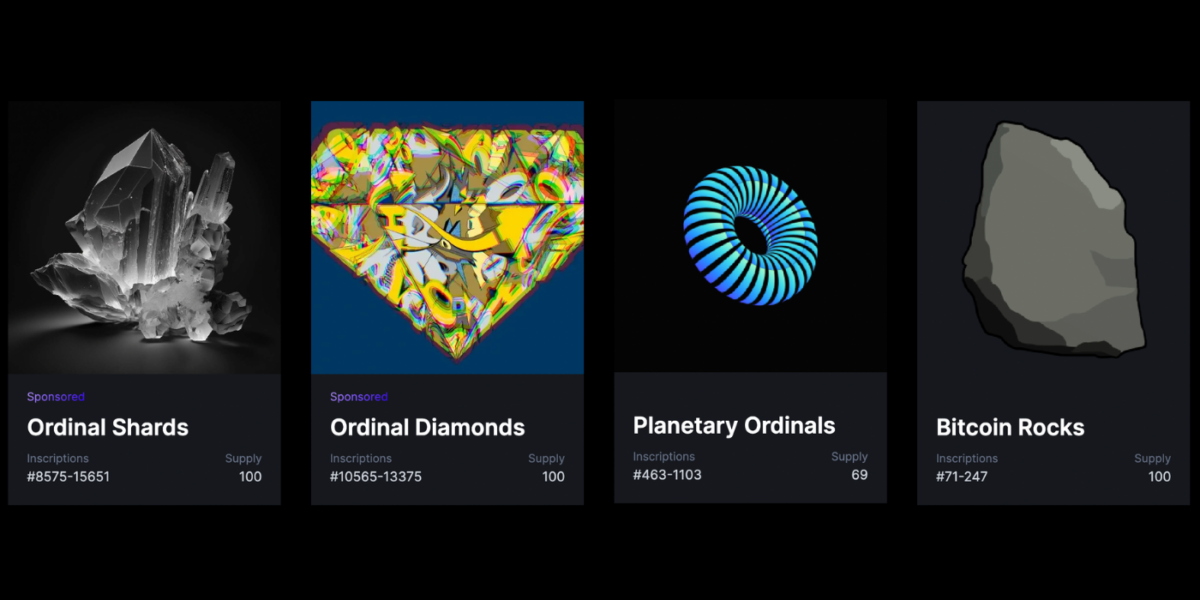 The Xverse Wallet
Just 24 hours before Ordinals Wallet went live, the Bitcoin Web3 wallet Xverse officially launched Bitcoin Ordinals service. "For the past year, we've focused on building the most advanced Bitcoin wallet," read the company's announcement on Twitter. "Today, we've launched 1st class support for ordinals."
The wallet removes the need for users to run a full Bitcoin node in order to interact meaningfully with the blockchain. Users simply pay a transaction fee (which they can do in the wallet app itself). You'll also need to own some Bitcoin (BTC) to pay that transaction, which can also be purchased in-app using a fiat on-ramp service.
To inscribe an Ordinal, users need to upload an image (or text) to the app and then send a transaction to their Ordinals address. The NFT will show up in about half an hour in their Xverse NFT collection. The actual inscribing is carried out by Gamma.io, a Bitcoin NFT marketplace that has reportedly already minted five percent of all Ordinals on the chain. Xverse interacts with Stacks, a so-called layer 1.5 blockchain with its own NFT economy.
Hiro Wallet
Finally, Hiro Wallet preceded both Xverse and Ordinals Wallet with its February 14 testnet rollout. "The fun is only getting started as we roll out expansive support for both Stacks-based NFTs and Ordinal inscriptions, wrote Hiro Wallet CEO Mark Hendrickson during the wallet's Bitcoin support launch this week.
Hiro Wallet functions similarly to Xverse, with Gamma doing the inscribing and the Ordinals being deposited directly into a user's account under a "Collectibles" section. The company plans to release additional updates over the coming days.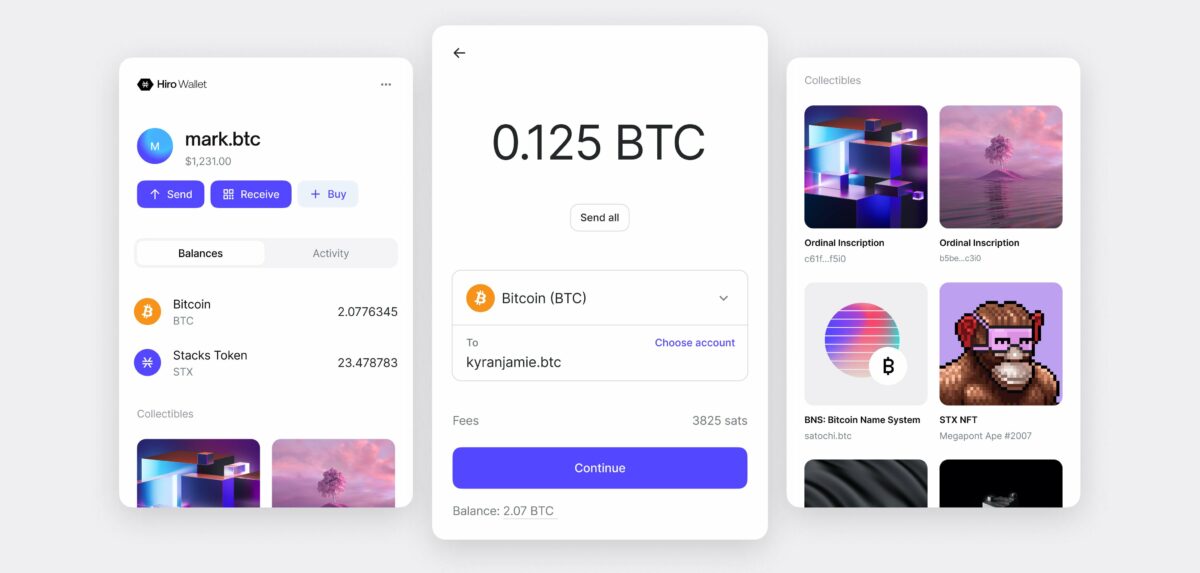 The rapid increase in user-friendly ways for Web3 enthusiasts to interact with the Bitcoin blockchain is indicative of the desire the NFT community has for the newly-found NFT ecosystem. We're watching the real-time development of an entirely new section of Web3. Expect more wallets, marketplaces, and user interfaces made explicitly with Bitcoin Ordinals in mind to appear in the coming weeks and months.