Note: On March 10, 2023, Claire Silver posted a Twitter thread stating that there was a miscommunication. Instead of appearing at the Louvre proper, her work would be shown at The Carrousel du Louvre, an underground shopping mall attached to the Louvre museum. "This is obviously not what Superchief, WME, or I had understood….At this point I'm going to pull out of the Paris exhibition altogether and am considering further options," she wrote.
Silver admitted that she was partially at fault, as she didn't wait for all the necessary paperwork to be finalized before making the announcement. "I assumed that by the time the Variety article came out, everything was ironclad and in writing. That was a mistake….I dont blame Superchief, my team, my agency, or Variety, all of which I admire and respect. I blame the person from Paris Blockchain that repeatedly misrepresented the event, & I blame myself for not having it in writing before letting my excitement & naivety carry me to twitter," she wrote.
Our original reporting follows.
The Alpha:
AI-collaborative artist and AI art movement advocate Claire Silver announced today that her newest collection will debut at the Louvre on March 21.

Silver's existing 1/1 artwork, Love in the Fourth Turning, will also be exhibited at the world-famous art museum. Both are in collaboration with Superchief NFT.

In the same tweet detailing the announcements, Silver also revealed that she has signed for representation with WME as the company's first AI artist.
---
Dive deeper
Silver is one of the AI art movement's most consistent and prominent voices, regularly holding AI-collaborative art contests on Twitter and providing perspective and advice for both artists and AI art skeptics on the technology's value and potential. As such, she has made several landmark sales in the NFT space, with her genesis piece, c l a i r e, selling on SuperRare for 52 ETH (over $92,000).
Silver's defining AI-collaborative art collection, AI Art is Not Art, recently surpassed the 1,000 ETH mark in trading volume on the secondary market, and the collection has seen 50 sales in the last 30 days ranging from 2.3 to 9.11 ETH, as interest in AI art tools and collaborative artists' pedigree continues its steady rise.
In the run-up to today's announcement, Silver had tweeted a cryptic image of a silhouette and responded to followers who enquired about the forthcoming news by saying, "The announcement Monday should theoretically make [people] happy they supported [me] when they did."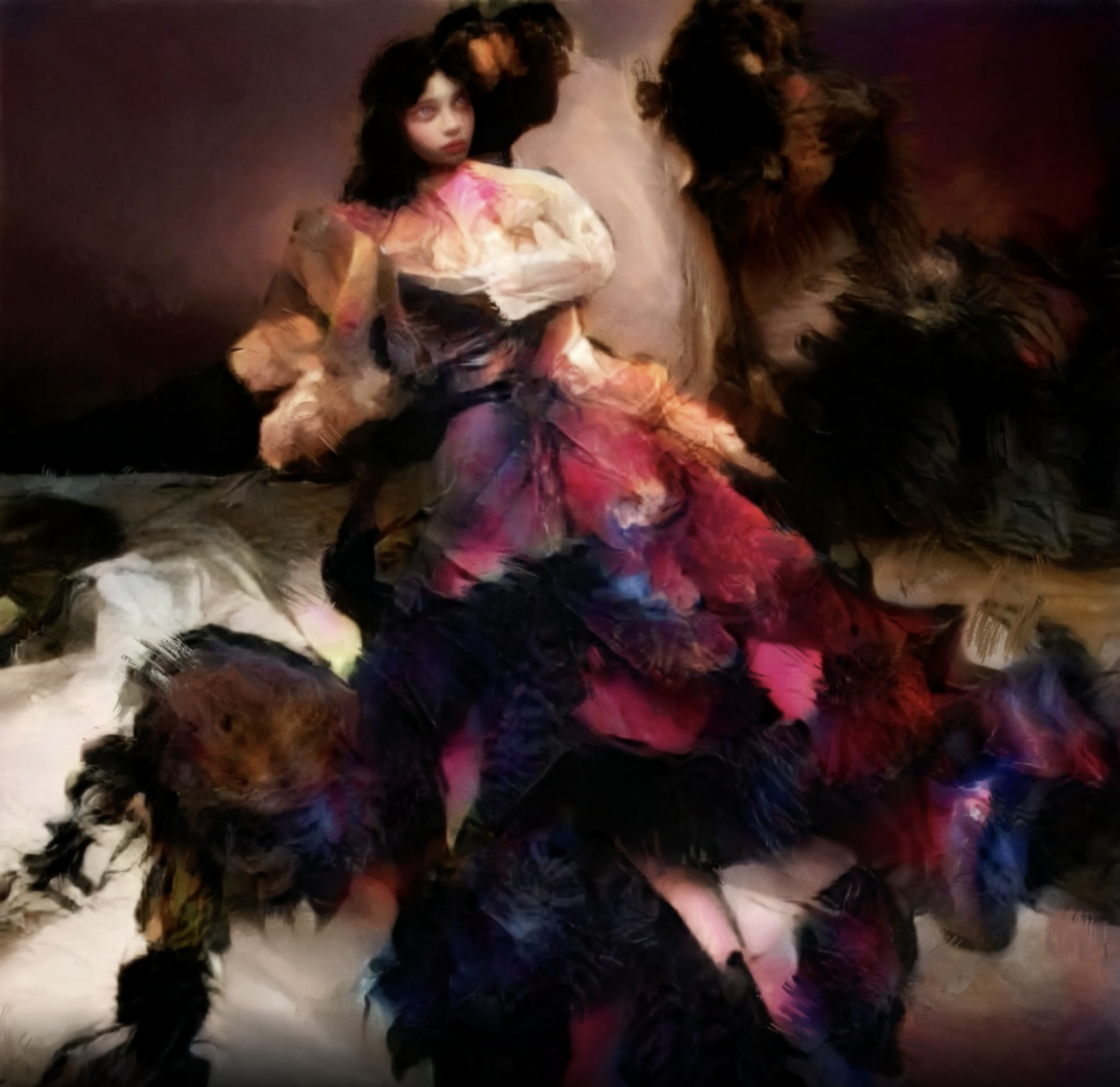 The news represents a milestone for both Silver as an individual AI-collaborative artist and for the AI art movement as a whole. Not only does it legitimize on the grandest of institutional scales the significance, bravery, and humanity of artists who use artificial intelligence in their work, it is a clarion call for all that follow in Silver's footsteps that AI art is indeed art.
In case you missed it:
Editor's note: This article was breaking and has been updated.