The Alpha:
Yuga Labs has announced a new generative art project dropping on March 5 at 3:00 p.m. PST.

The 300-piece NFT collection, entitled "TwelveFold," will be minted on the Bitcoin blockchain as Ordinals Inscriptions.

288 of the 300 pieces will be up for auction, with Yuga holding back the remaining 12 for contributors, donations, and philanthropic efforts.

---
Dive deeper:
The allure of Ordinals Inscriptions, the latest craze to take the NFT space by storm, has become undeniable. As both new and established creators venture into the budding market sector (sidestepping concerns from crypto maximalists that Bitcoin NFTs are causing strain to the world's oldest blockchain), prominent Web3 power player Yuga Labs has now announced plans to do the same.
On February 27, Yuga Labs, the creators of the wildly popular Bored Ape Yacht Club, announced a new experimental NFT collection called "TwelveFold." The forthcoming project, which was teased briefly by way of Twitter, will be significantly limited compared to the greater Yuga ecosystem and feature a maximum of 300 pieces. Further, it's important to note that the collection will not interact with or be related to any previous, ongoing, or future Ethereum-based Yuga projects.
Unlike past Yuga ventures, the pieces that make up the TwelveFold collection were crafted in-house by Yuga Labs' art team using 3D modeling, algorithmic construction, and high-end rendering tools. According to Yuga, these rendering techniques output high-fidelity results, which typically require large amounts of data to store and can be costly for creators. Though the use of Ordinals Inscriptions though, Yuga has seemingly bypassed these storage and financial constraints.
Yuga describes TwelveFold as a "base 12 art system localized around a 12×12 grid." Billed as a visual allegory for the cartography of data on the Bitcoin blockchain, the collection will include highly-rendered 3D elements in addition to hand-drawn features, which serve as an homage to existing Ordinal Inscriptions, the majority of which are currently done by hand.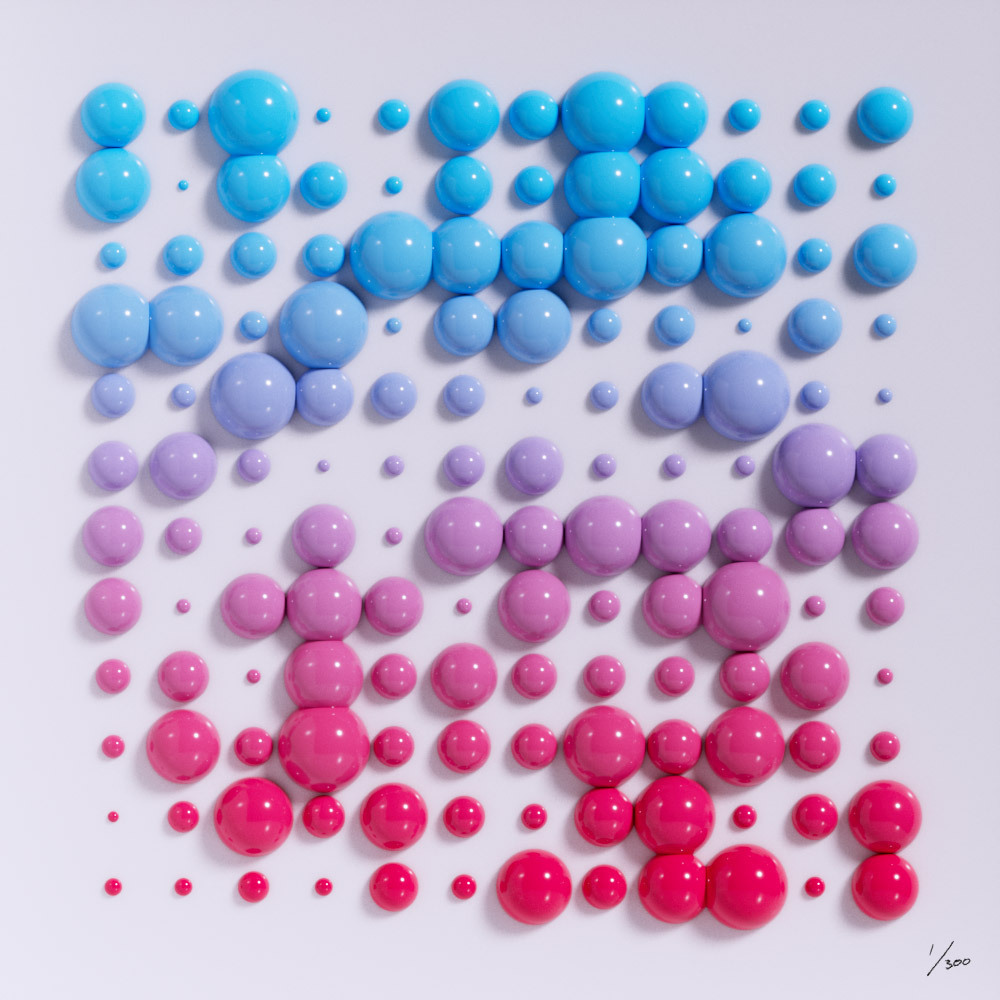 What's next?
Potentially due to the high-profile nature of this drop and the limited number of pieces available, TwelveFold will be released in an auction-style format, with all bids to be made in Bitcoin. Beginning on March 5, at 3:00 p.m. PST, the auction will run for 24 hours. 288 of the 300 pieces will be up for grabs, with the remaining 12 held back for contributors and philanthropic efforts, according to a Yuga blog post detailing the drop. To participate, bidders will need a self-custodial wallet containing Bitcoin and an empty Bitcoin address to receive a piece if a bid is won.
Those who bid in the auction but did not win a place in the top 288 will see their Bitcoin returned to their receiving wallet address. Crucially, however, any bids made with a custodial wallet that's owned by a third party, like those from exchanges popular Coinbase, Binance, and others, won't be able to receive refunds. Yuga also recommends that bidders don't hold any other Bitcoin in their receiving address to avoid mixing up their inscribed satoshi with others and accidentally sending it out of their wallets.
For more information about Ordinals Inscriptions, Yuga recommends that users familiarize themselves with this guide to prepare to participate in the auction.
But wait! There's more: