Between August 9 and 10, DeGods made waves in the community by unveiling not one but three long-awaited updates that have been eagerly anticipated by enthusiasts of both DeGods and y00ts projects. These announcements mark a new chapter forward for the ecosystem. This includes an art update, a new points system, and the migration of y00ts to Ethereum.
However, the announcements have met with a mixed reaction from the community. Let's dive in.
DeGods unveils PFP art refresh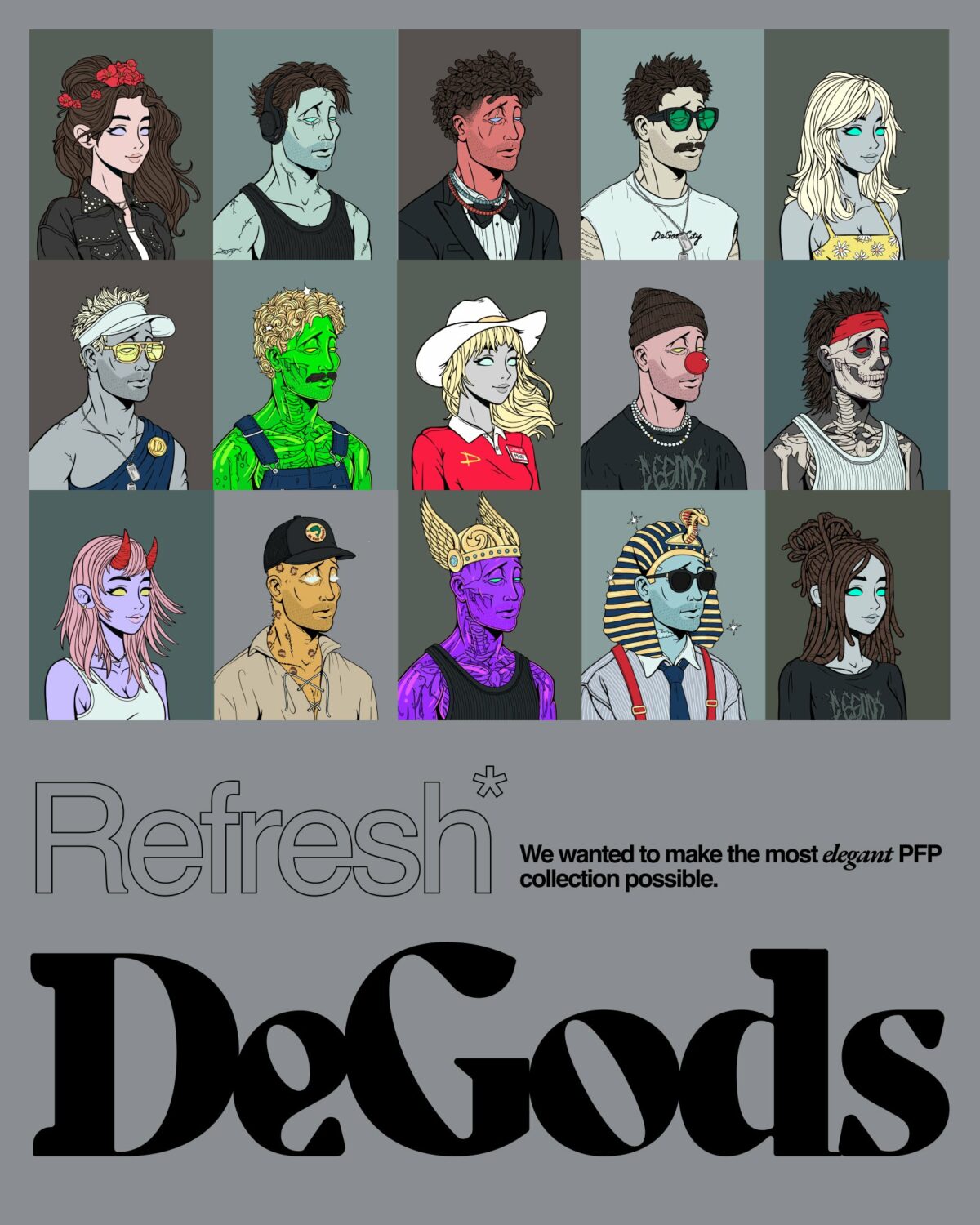 First and foremost, an artistic update takes center stage, promising to breathe new life into the project with the goal of making the "most elegant PFP possible."
In addition to cleaning up traits to be simpler, the artists also simplified the backgrounds and added female DeGods that holders can swap for their male DeGods. However, this is not a new collection — those who want to keep the old art can do so.
There is no collection dilution, just 20,000 additional pieces of art added to the original collection's metadata. Keep in mind that it will cost holders 333 $DUST to upgrade their PFP.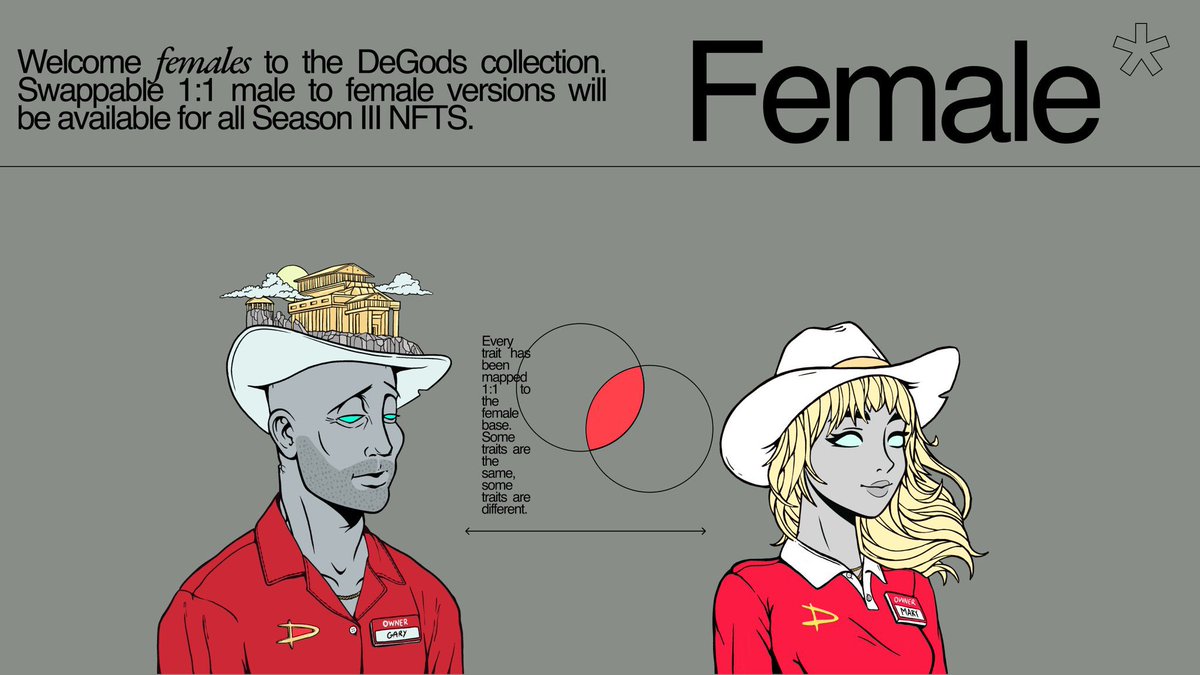 y00ts announces bridge to Ethereum
On August 9, the Dust Labs team also revealed the strategic decision to migrate y00ts to the Ethereum blockchain. This comes after y00ts accepted a $3 million grant from Polygon in January and bridged it in early 2023. As part of the announced decision, y00ts will return the grant money to Polygon.
"We still love Polygon," a tweet from the official y00ts account stated. "It's just time to unite the DeGods & y00ts communities."
"I would appreciate it if everyone remains respectful of all parties involved," added Frank DeGods. "It's all love."
The migration date to Ethereum has not yet been announced. This decision has led to praise, backlash, and speculation from the community, with some members claiming that "the tech they promised Polygon is not there."
Introducing 'Points Parlor'
Adding another layer of intrigue, Degods introduced a novel points system, Points Parlor, that promises to revolutionize how users get rewarded from NFT projects. The $DUST collected from the Season III art update will be used for the Points Parlor prize pool. Prizes will be given to holders who stake their DeGods/y00ts NFTs, rewarding loyalty. More details will be announced.
Community sentiment
While it has already been an eventful week for the DeGods team, their work seems far from over.
The latest DeGods Season III announcements met with mixed reactions from the community, with some critiquing the artwork and the marketing approach taken by the team.
Following the announcement, Frank DeGods took to Twitter to apologize to his community for "fumbling." He added that he hates disappointing the community and will adjust his approach.
Some community members appeared to vote with their wallets. One notable holder dumped more than 100 DeGods into Blur bids, causing the price floor to fall below 6 ETH at one point.
After receiving criticism, the seller later took to the DeGods Discord to elaborate on their reasons for selling, which appeared more personal than related to the project criticisms.
NFT Statistics noted that while the 241 total DeGods sold into Blur bids today marked a significant jump, it was driven by only 22 sellers.
At the time of publication, the DeGods floor price sat at 6.86 ETH, down from 8.8 ETH before the announcements. However, history has shown that it may be unwise to bet against the DeGods team in times of doubt. With an unlikely comeback already under their belt and Frank DeGods promising to make adjustments, time will tell what the project's next chapter holds.