The Alpha:
Reddit's Collectible Avatars (which are definitely not NFTs) are back. After teasing their release last week, the social media platform dropped the Super Bowl LVII x Reddit Collectible Avatar collection yesterday in collaboration with the NFL.

The NFTs are free and, like Reddit's previous drops, provide owners with unique benefits on the platform. Users can choose between four types of NFTs to mint: an Eagles, Chiefs, The Champs, or LVII Super Fans collectible. Redditors are limited to minting one per account. So far, more than 651,800 of the avatars have been minted.

Currently, the collection has a floor price of 0.0002 ETH on OpenSea, having generated 3 ETH in trading volume.
---
Dive deeper:
Reddit made headlines in 2022 with the release of its first NFT collections. Dubbed Collectible Avatars, the CryptoSnoos NFTs were based on the social media platform's mascot, Snoo, and were designed by both independent artists and Reddit creators alike. The avatars allowed users certain platform benefits, including unique profile animations, and granted holders something of a CC0 license to use the avatars as they saw fit.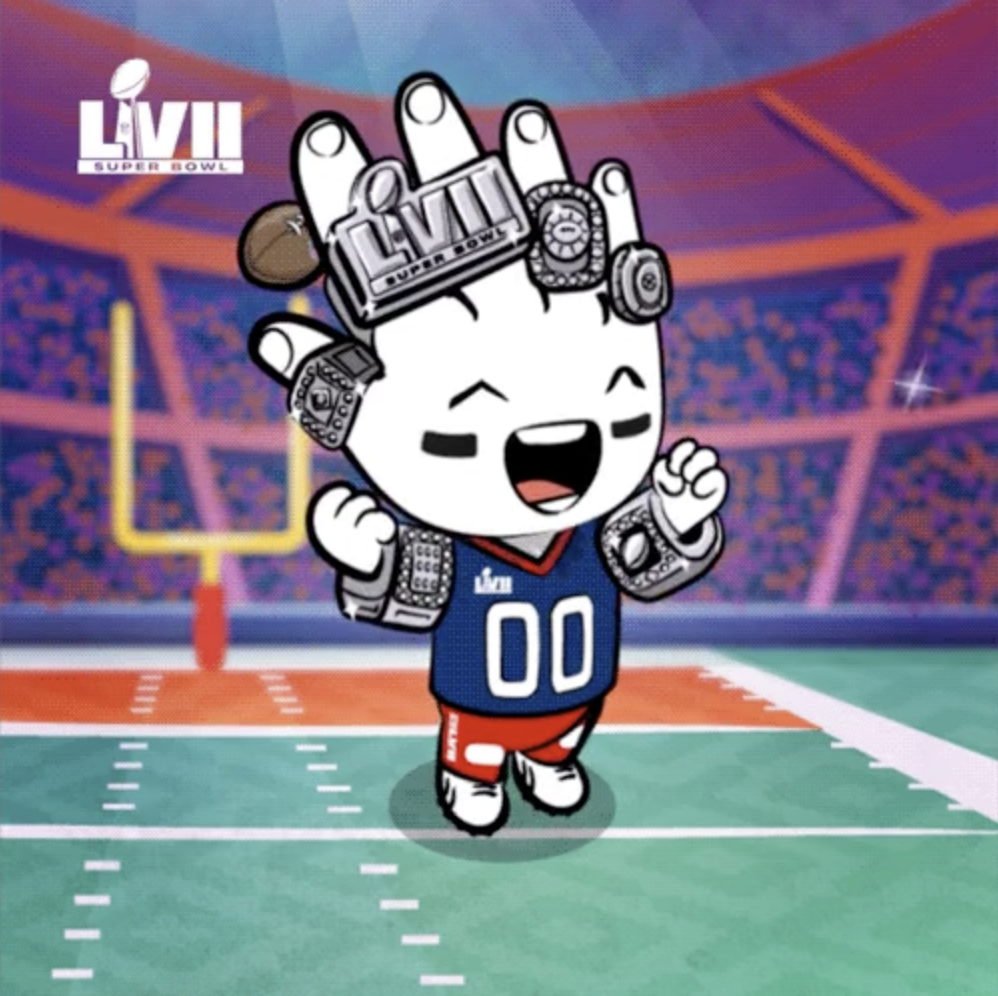 The NFTs seemingly came out of nowhere and quickly blew up the NFT space, generating over $12.5 million in sales volume and acting as one of the biggest Web3 onboarding events in the blockchain's history. Helping Reddit achieve this was their strategy of completely avoiding using the term NFT in any press they put out, instead opting to call the tokens digital collectibles. This playbook was not only a massive success, but it also spawned some of the best comedy the Web3 space has ever seen.
What's next
This new collection comes during a precarious time for the NFT and crypto space. Reddit's rise came before the calamitous fall of Sam Bankman-Fried's FTX, an event that caused already precarious mainstream sentiment toward the crypto realm to turn outright hostile. Regardless, it's little surprise that Reddit is pushing forward with its NFT experimentation, given the success it saw in the fall of 2022.

Reddit might be taking a small page out of Candy Digital's playbook in partnering with the NFL to try to edge out their collectibles' reach to the league's fans. Candy Digital is another platform that has found quite a bit of success in partnering with Major League Baseball and MLB Players Inc. to help them roll out their Web3 initiatives, arguably in part because they, too, have avoided calling NFTs by their technical name.
But wait! There's more: