Reebok and VeeFriends announced a collaborative release inspired by one of the 283 VeeFriends characters on August 3: the VeeFriends Aspiring Alpaca Classic Nylon.
VeeFriends was created as a platform centered around characters, each envisioned, created, and illustrated by Gary Vaynerchuk. The primary aim of this venture was to promote kindness and positivity, with a larger mission of leveraging the unique attributes of these 283 characters to make the world a better place. These characters embody metaphysical concepts and virtues like love, kindness, gratitude, resiliency, adaptability, ambition, and more.
The collaborative release draws inspiration from the Aspiring Alpaca character, which aligns with Reebok's vision of offering products and opportunities that inspire individuals to realize their full potential. The Aspiring Alpaca encourages people to pursue their dreams, making it a natural fit for this partnership.
Gary Vaynerchuk expressed his excitement about collaborating with Reebok, a brand he personally cherished as a child of the '80s and a pop culture enthusiast.
"Everyone in the '80s was rocking those iconic sneakers, so I'm incredibly excited to extend VeeFriends to another consumer product like sneakers, which is at the forefront of popular culture," Vaynerchuk said. "Working with the Reebok team has been a pleasure, and I can't wait for everyone to rock the VeeFriends Aspiring Alpaca Classic Nylon."
Aspiring Alpaca Classic Nylon design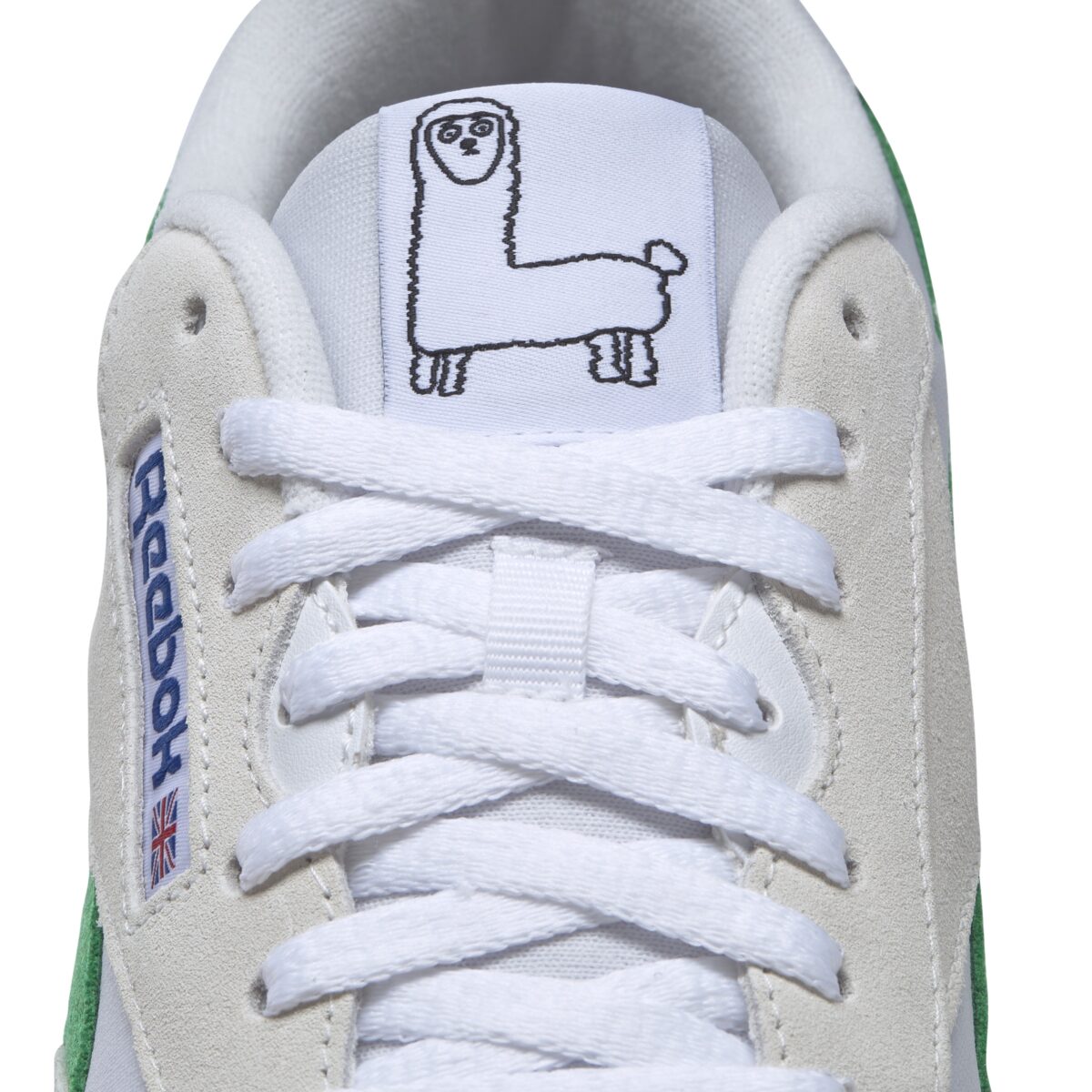 The design of the VeeFriends Aspiring Alpaca Classic Nylon draws from Reebok's heritage silhouette, the Classic Nylon, known for its minimalist yet classic appearance. The shoe features a nylon upper with suede overlays, proudly displaying the VeeFriends logo in the windowbox and the original Series 1 drawing of the Aspiring Alpaca on the tongue.
The VeeFriends Aspiring Alpaca Classic Nylon will be available for $90 in unisex sizing, starting from August 24, on Reebok's website and shop.veefriends.com.