The Jackson Pollock Studio is stepping into the digital landscape, acting as guardians of the late artist's legacy. Teaming up with Iconic Moments, the studio is set to unveil Beyond the Edge, a debut collection of limited-edition prints and NFTs that capture the essence of the unparalleled artist. All of the pieces will feature the splattered paint that landed just beyond the edges of Pollock's masterpieces.
Pollock's artistic brilliance will now echo in formats that extend beyond the conventional canvas. Beyond the chance to own a piece, selected works from the collection will find their home in the permanent exhibition of the Pollock-Krasner House & Study Center located in East Hampton, New York.
Inside the collection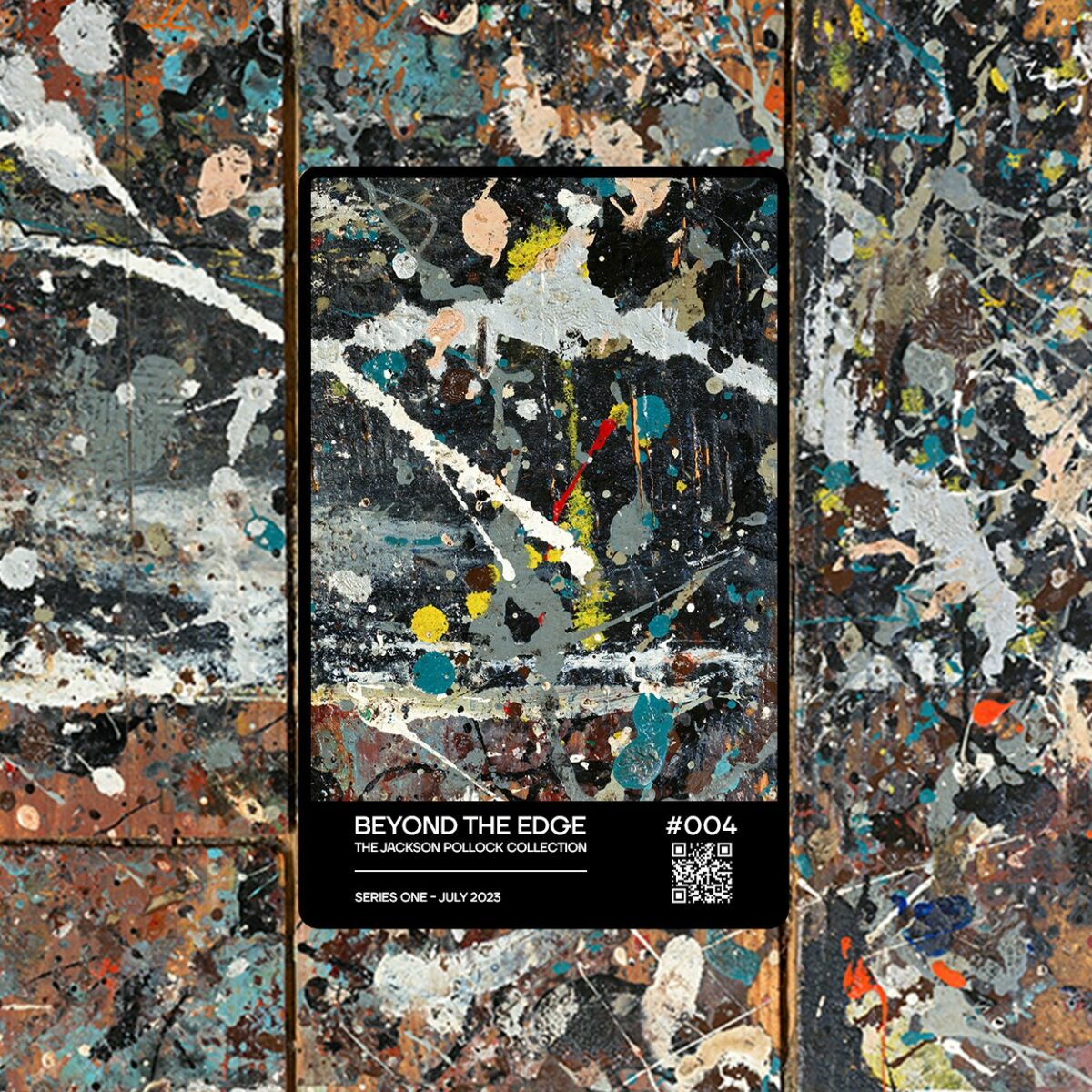 The release includes four curated works, with 125 pieces of each. To create these works, high-resolution pictures were taken of the paint splashes on Pollock's studio floor, which had accumulated over time. Using AI, these separate bits were put together to create four different pieces of art.
"Typically, what is on the floor of most artist studios does not have a direct relationship to what is on the canvas," said Helen A. Harrison, director of the Pollock-Krasner House and Study Center. "But the spillover on Pollock's floor is analogous to the gestures in his canvases. You can relate his process directly to the product."
Each owner of the NFT will also receive a physical limited edition print, hand-numbered and stamped by the Jackson Pollock Studio. The NFTs, including their corresponding physical prints, are priced at 0.8 ETH ($1,500 USD) each.
The majority of proceeds from the campaign will be dedicated to preserving and maintaining the Pollock Studio, ensuring that this vital piece of art history remains intact for future generations.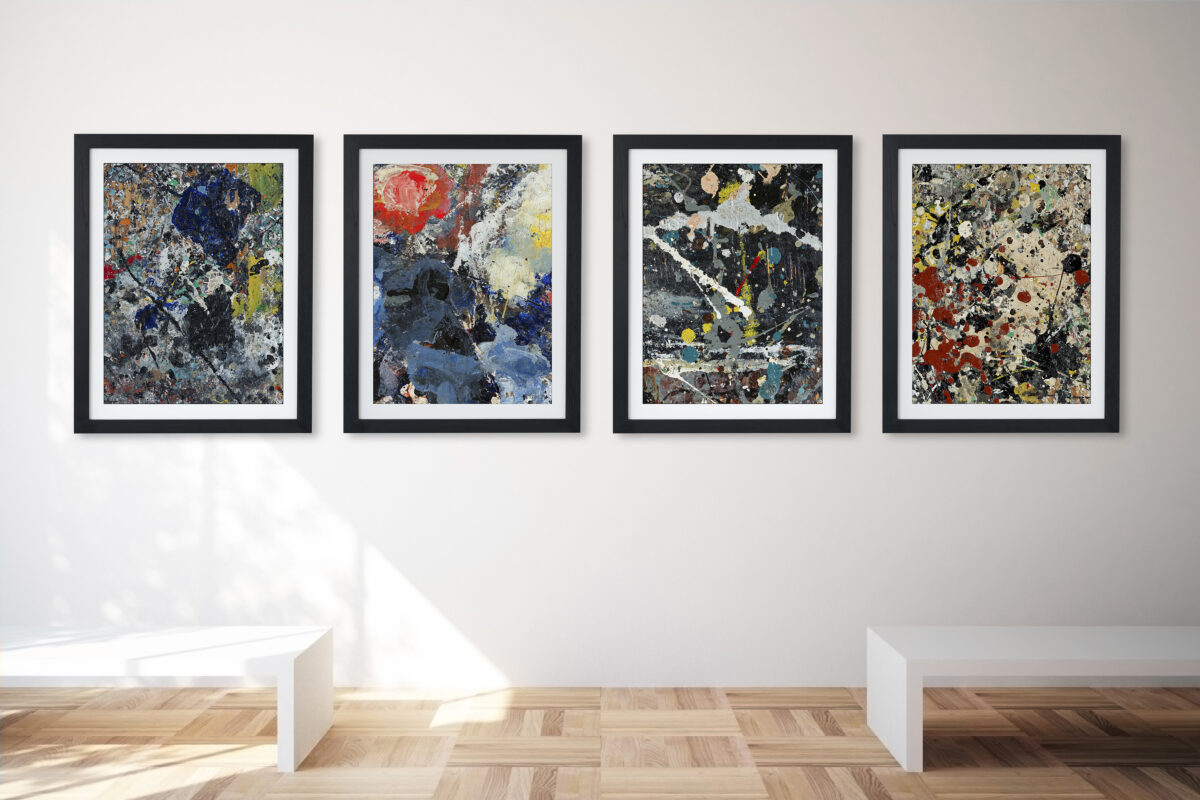 A multi-chain affair
In addition to the limited edition prints and NFTs, there are other aspects that further augment the collection. The second drop will involve Bitcoin Ordinals, named Pollock Ordinals, planned for an August launch. The third drop will see collaborations with three digital artists, with a release date slated for mid-August. The first collaborating artist, Lucrèce, was revealed on Saturday. Iconic's Twitter will announce more information about the other artists and their release dates.
The Pollock Enigma, an engaging Web3 puzzle centered around Pollock trivia, is also currently available. The first participant to successfully unravel the series stands to win a print and digital artifact.