Since its inception, web3 has provided artists with a powerful platform and amplifier for advocacy, funding, and humanitarian aid.
Maliha Abidi stands out as an artist whose vision stretches beyond the screen of a digital canvas and is at the forefront of intertwining art with advocacy and a profound quest for women's empowerment. As the founder of the Women Rise NFTs, her trajectory is not merely one of an artist but also a polymath and advocate for women's rights and education.
Her journey with Women Rise and the attention she's garnered in web3 has become, for her, a movement aiming to increase representation and provide platforms to those often overlooked, especially in the crypto finance world.
It is about a Pakistani team launching a project on a global scale, portraying women's rights on multifaceted platforms. Her collection showcases 10,000 portraits of fictionalized women designed to evoke power, strength, and inspiration.
Advocacy and Women's Rights
Abidi aims to financially support and raise awareness for causes dear to her, including the Malala Fund and The Girl Effect. She uses her platform to expand conversations around women's agency, equality, and education.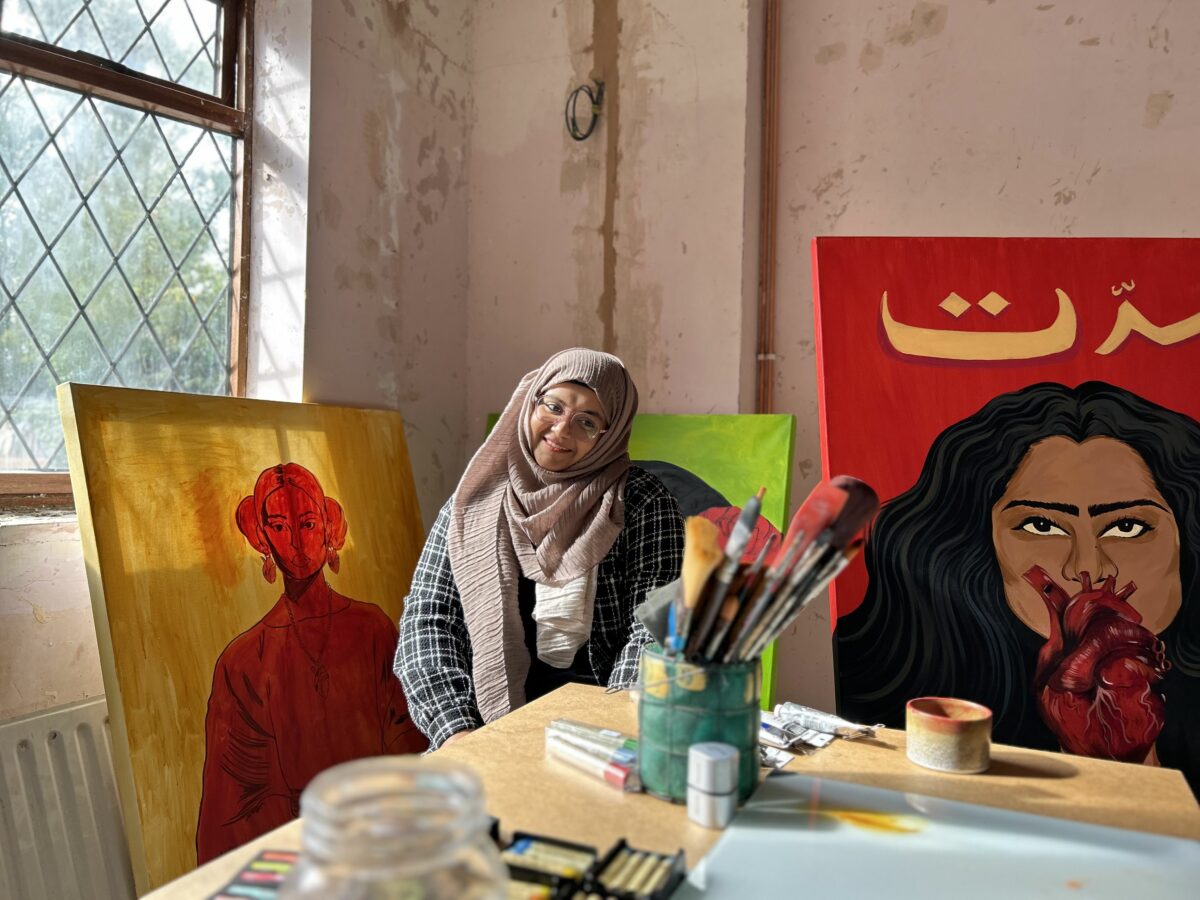 She advocates that addressing women's rights must invariably encompass a discussion about girls' education, period poverty, and the societal constraints placed upon them. Through her art, she amplifies these concerns and educates herself and her audience.
Commonly known for creating evocative pieces that resonate deeply with audiences worldwide, her latest exhibition, "Shifting Shadows: A New Horizon," is no exception. This piece, rife with powerful imagery and moving narratives, gives us an intimate look into the artist's life and the societal issues that shape her work.
A New Horizon
"Shifting Shadows: A New Horizon" is now showcasing at Frameless, one of the UK's premier multi-sensory galleries in London. The exhibit will run from Oct. 13 to Nov. 23.
This body of work is deeply rooted in her experiences in Pakistan, highlighting the noticeable absence of women in public spaces, particularly in smaller towns. This exhibition isn't just a portrayal of the present and an aspiration for the future but a world where women can experience freedom outdoors without the looming anxiety of safety.
"The title is a fantasy. It is the tomorrow I imagine, and the tomorrow many girls, women, and anyone who has ever felt unsafe going outdoors imagine. A new horizon is what we look forward to. It's a hope," Abidi shares.
"The primary inspiration behind this new body of work comes from my life in Pakistan," she adds. "The lack of women outdoors is apparent, and I can't help but think how it gets in the way of women's freedom, right to education, participating in sports, or simply having the joy of being in the outdoors without the anxiety of not feeling safe."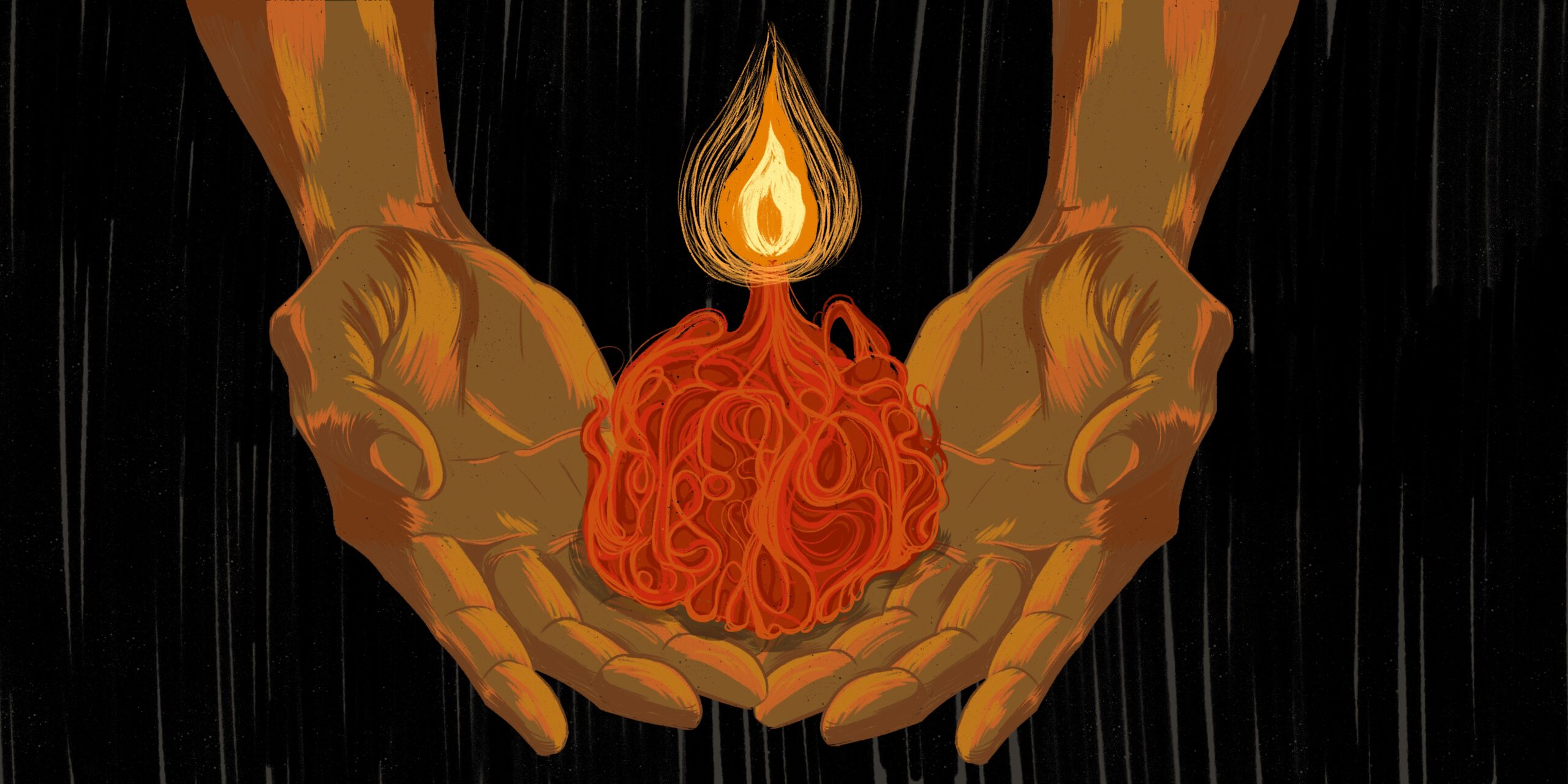 The scarcity of women in public spaces, a recurring theme in the exhibition, is profoundly personal to the artist.
"During my travels, reading in a park, sometimes riding my bicycle, etc., These are moments I cherish very much," she recalls. "Even as a child, I felt a certain level of pride when my grandparents would trust me to go to the corner shop and get something, but that was in town in Hyderabad, and I wasn't allowed to go beyond the street we lived on, especially without supervision."
Art, for Abidi, is an intricate tapestry of reflection, expression, and advocacy. From hand-drawn sketches to digital animations, she ensures that every stroke and hue resonates with her narrative.
"Art is constantly communicating with us, and we, with it. Art has the power to communicate complex thoughts and issues that we humans may not be able to put into words otherwise. Through art, my motivation has been focused on a few things. Sometimes, it's focused on processing what I am feeling, and sometimes, that sort of art is so personal that it never makes it to a public platform, and sometimes, it does. Women's rights, mental health, and causes close to my heart – I process them through art, and I communicate about them with my community through art as well."
Reflections and Art
When asked about her creative journey for this particular piece, Maliha Abidi reveals a deep emotional connection to the streets of Pakistan, where she reminisces about her most joyous moments and reflects on the limitations imposed on her and many others. The genesis of her creative process involves drawing from these memories and experiences, striving to channel them through her art.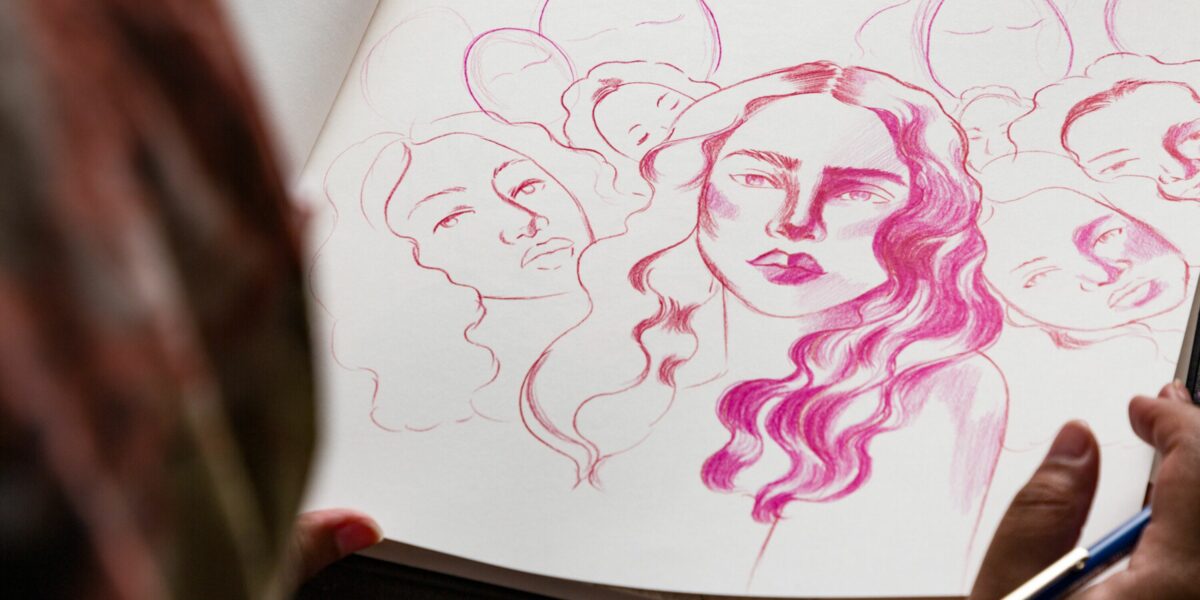 Abidi's artistic approach leans heavily on sketching, a practice she finds grounding and closely tied to her origins as an artist. She emphasizes the intricate details of her work, particularly the symbolic movement of women's hair in the animation, aiming to convey a sense of liberation and freedom.
"In some ways, I wanted the hair's movement to reflect the movement of freedom – if that's even possible. Or at least give the feeling of openness. Like when you have your hair in a bun all day long and at the end of the day when you let your hair down and feel a sense of liberation."
In her solo exhibition, Abidi encourages visitors to grasp the limited accessibility of many, particularly women, when it comes to outdoor experiences. She beckons audiences to envision a world where outdoor freedom is universal, prompting reflection on whether such liberties are often overlooked or taken for granted.
She emphasizes, "I have created an immersive experience for my solo exhibition where brown femininity weaves harmoniously into the outdoors, offering and deeply imagining a hopeful tomorrow."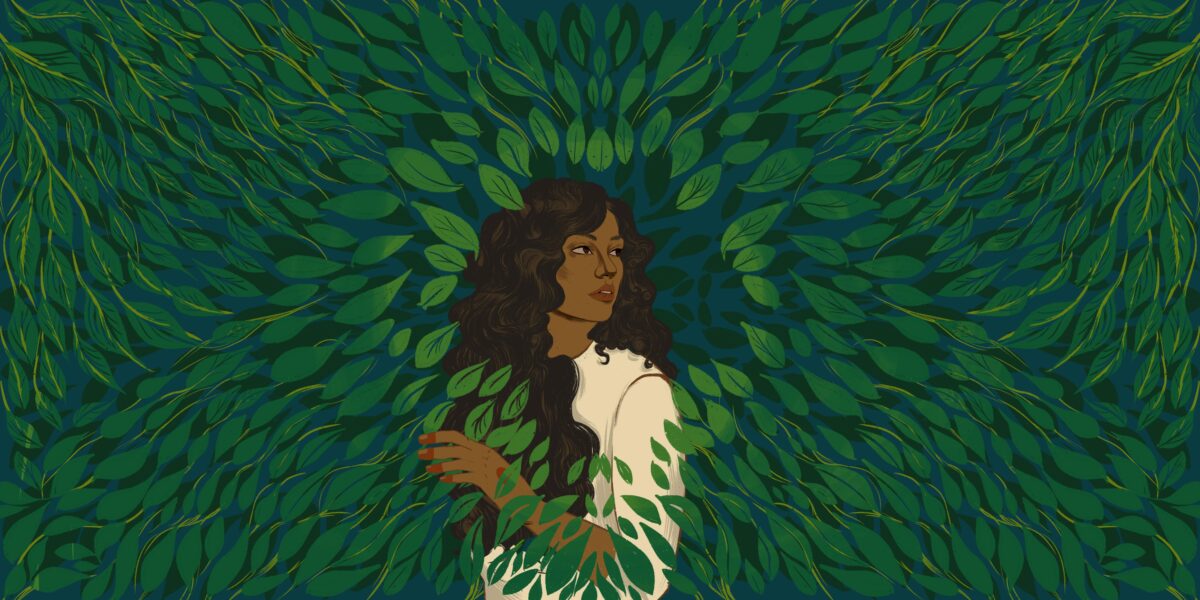 As she looks forward, Abidi's enthusiasm is palpable. With several projects and collaborations on the horizon, she aims to continue intertwining art, education, and advocacy.
"I am so excited to be working with some incredible organizations in web3 and outside," she says. "We are just geared up to go to Pakistan to launch BackPackX with Women Rise and visit school students, introduce them to various education tools, and more."
For budding artists hoping to make an impact with their craft, she advises: "Create the art your heart wants to create and trust me; people will understand it. Also, remember that your story matters and you taking up your space matters, so doing that through your art is important!"
Maliha Abidi isn't just an artist but a force of nature. Her work, both on canvas and off it, seeks to challenge, inspire, and change the narrative for women, one brushstroke at a time.
Verified On-Chain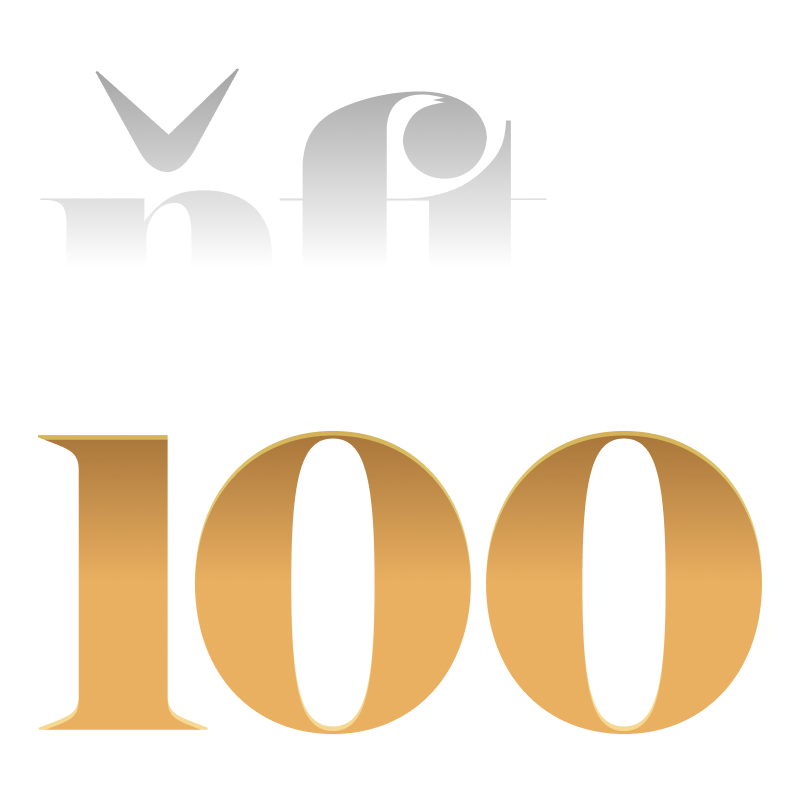 Want more NFT100 honoree interviews?
Get the full list of everyone we spoke with below