Welcome back to Now Runway, where we report to you from the frontlines of the digital fashion and luxury revolution.
Today, you find us in Paris, where Now Runway was born in February of this year. We just left the second edition of the Future Fashion Summit, and judging by the full house and the eager humans loitering by the door, digital fashion is thriving.
Earlier this week, we reported on Macy's entering the Metaverse. Read on to see what else you missed this week, including Ready Player Me launching Premium Skins Catalog and an interactive dress from Adobe.
Ready Player Me Launches Premium Skins Catalog
Ready Player Me launches the Premium Skins Catalog, providing developers, irrespective of their size, an opportunity to tap into the lucrative market. This catalog equips them with the ability to sell premium branded avatar customization options. It features content from renowned entities like Warner Music Group, Universal Music Group's Bravado, Rovio's Angry Birds, McLaren Racing, and The Voice, allowing them to reach the users of their apps or games directly.
In 2022, total U.S. consumer spending on video game content amounted to 47.5 billion U.S. dollars, and typically, only the largest studios producing AAA games have been able to make profits. The significance of the Premium Skins Catalog lies in its potential to democratize the Avatar Economy. It provides a platform for selling premium skins for Ready Player Me avatars sourced from top-tier brands and artists. Developers are given the flexibility to list these items in their personalized storefronts or leverage the Ready Player Me Avatar Creator to sell items directly to their player community.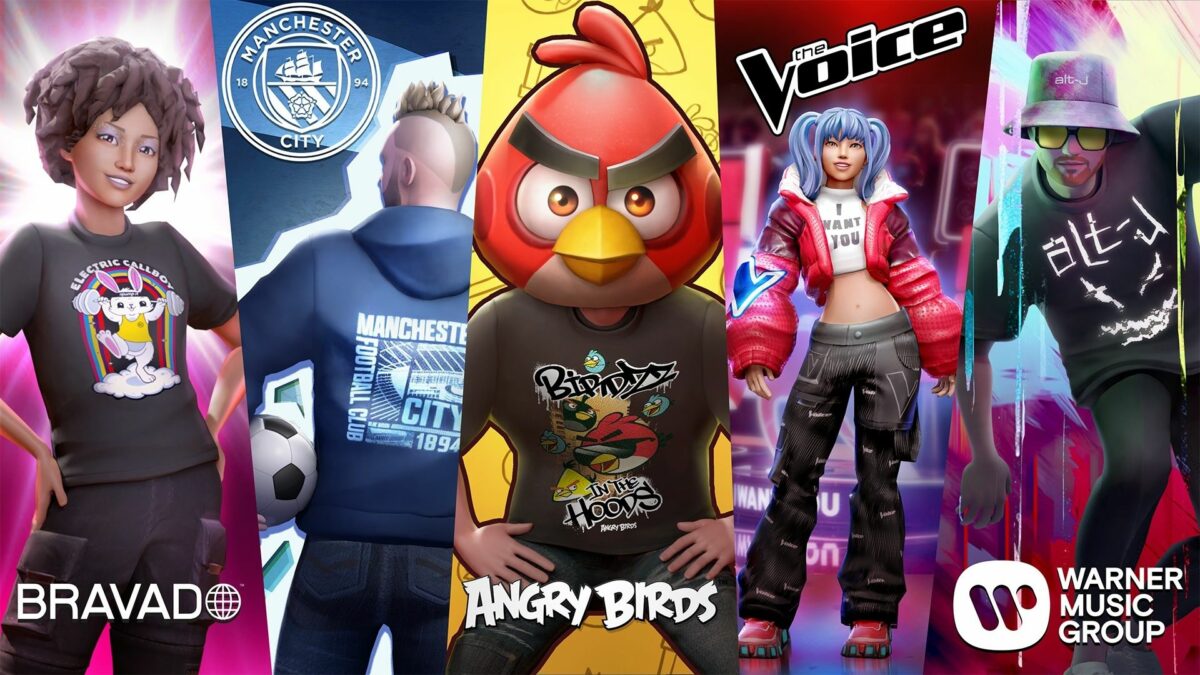 Adobe Unveils Interactive Dress
Adobe recently revealed a revolutionary interactive dress, a result of Project Primrose. This innovative venture from Adobe researchers involves creating a smart material composed of reflective light-diffusing modules, transforming entire surfaces into dynamic content displays.
The central idea behind Project Primrose is to craft a flexible, adaptable, wearable dress from non-emissive textiles. This technology provides a unique opportunity for content creators and designers to project their designs onto the interactive dress, treating it as a digital canvas. Adobe, along with Christine Dierk, has confirmed that users can use Project Primrose to display content made with Adobe Firefly, Adobe After Effects, Adobe Stock, and Adobe Illustrator across the entire scaly surface of the dress. This allows them to animate and bring their cherished designs to life with just a simple click.
The project also suggests potential applications of this technology in other creative sectors, such as furniture design. "Unlike traditional clothing, which is static, Primrose allows me to refresh my look in a moment," noted Adobe research scientist Christine Dierk during the recent Adobe MAX 2023 conference in Los Angeles. Here, the software giant offered glimpses of ongoing research projects to gauge public interest.
Described as miniature screens built from smart materials, these sequins give wearers the power to display content created with Adobe's suite of design tools. The video showcasing Adobe's Project Primrose highlights its high responsiveness to external triggers affecting its movement. It can serve as a canvas for fresh designs or even function as a low-power billboard flashing text-based adverts.
This non-emissive material can be cut into any shape and dynamically diffuses light. While the technology has already been demonstrated on fabrics like handbags, the release of the dress suggests more potential applications of Adobe's Project Primrose influencing the creative industries could be on the horizon.
This breakthrough technology could be effortlessly incorporated into clothing, furniture, and various surfaces, unlocking endless personal style possibilities. During a video presentation at the Adobe MAX 2023 conference, researcher Christine Dierk demonstrated the technology on a strapless outfit that initially appeared as a standard cocktail dress. However, upon pressing a remote button, the dress's patterns instantly began to morph.
"Fashion doesn't have to be static. It can be dynamic and even interactive. And we're excited for a future where there are more ways to express yourself," Dierk elaborated, showcasing how the hues could smoothly transition from light to dark.
Future of Fashion Summit Returns to Paris
The second edition of the FUTURE FASHION SUMMIT by HollyWoodLabs, in partnership with The Sandbox, took place today (Oct. 20) in Paris. This season's panels, titled "New Couture: Digital Craft in an Artisan World and Face Lift: Innovating in Beauty," featured conversations with speakers across the traditional and digital fashion industry. The fashion panel included Holly Wood, Founder of Future Fashion Summit & HollyWoodLabs; Lucien Pagés, CEO and founder of Lucien Pagés Communication; Geoffrey Perez, Global Head of Luxury, Snap; Shreya Tyagi, Creative Technologist, and Gala Marija Vrbanic, Founder, Tribute Brand.
Tyagi shared, "When it comes to brand DNA, the biggest fashion maisons in the world have always excelled at reinterpreting their codes while staying true to their identity. True opportunities for value creation will lie in using emerging technologies to enhance the transmission of brand heritage."
The beauty panel included Akbar Hamid, Founder of The 5th Column, Cait Monahan, Managing Editor, Hypebae, the nail artist Sylvie Macmillan, and AR Makeup artist Ines Alpha, who, perhaps due to a language barrier or lack of awareness, kept insisting people should be allowed to be "fat" in the metaverse if they wanted to be which thankfully Hamid smoothed over during his time by speaking to "plus size inclusivity."
Post-event, Holly Wood shared with us, "Couture and technology draw many parallels, with creative opportunities for expression showcasing exquisite craftsmanship, one through stitch and a newer expression through code."