The luxury spirits industry isn't just big; it's massive. Experts estimate the market's value could reach $235.74 billion by 2027, an enormous increase from $135.76 billion in 2020. Data from the Distilled Spirits Council of the U.S. shows that luxury spirits sales increased 43 percent in 2021 alone, with whiskey, cognac, and tequila all exhibiting significant double-digit growth. The first quarter of 2022 showed similar growth, jumping by 37 percent year-over-year.
While some consider these spirits as a way to mark a significant occasion, others see them as a lucrative investment vehicle and a prized collector's item. Yes, just as there are collectors of rare sports cards, beanie babies, and NFTs, there is a global community of collectors dedicated to building vintage, limited-edition liquor collections. Over the last few years alone, numerous bottles of whiskey have been auctioned off at Sotheby's, fetching record-high prices, with Craft Irish Whiskey Co's Emerald Island collection selling in 2021 for over $2 million. A few months later, Pat's Whisk(e)y Collection, the largest private whiskey collection in the world consisting of over 9,000 bottles, sold for $4.5 million.
As the secondary market for rare liquor has catapulted, so have problems for collectors. Counterfeiting has run rampant within the industry, with countless collectors shelling out serious sums of money only to find their prized bottles to be worthless fakes. As demand for luxury spirits soars, the industry desperately needs a better method to prove authenticity and ownership.
And that's exactly where NFTs come in, and of course, BlockBar.
Solving an age-old problem
Founded in October 2021, BlockBar is the world's first DTC NFT marketplace for luxury wine and spirits. Their goal is to make luxury spirit collecting more safe, seamless, and accessible.
Before BlockBar, collectors didn't have many options for authenticating their bottles. In a 2018 interview with The Spirits Business, Whiskey.Auction director Isabel Graham Yooll described the issues around authentication in luxury spirits, citing much of the industry's reliance on like-to-like comparisons or expert opinions.
As certain bottles become rarer, locating an authentic comparison is becoming increasingly difficult. The only true way to guarantee legitimacy, she says, is through a scientific process known as 'carbon dating,' which involves extracting a tiny sample of the liquid and running it through a series of tests to determine when the base ingredient of barley stopped growing. Even for legitimate items, transferring bottles between collectors has serious risks, including improper temperature storage and shipping damages. Meanwhile, insuring these items, especially for smaller collectors, is no easy feat.
BlockBar addresses this authenticity issue using the Ethereum blockchain, allowing collectors to track bottle ownership back to the original distillery. Further, unlike other NFT marketplaces that accept third-party or collector collections, BlockBar only partners with the industry's top companies and brand owners, like LVMH, Diageo, Bacardi, Pernod Ricard, Sazerac, and William Grant & Sons.
Each NFT exclusively listed on the BlockBar marketplace corresponds to a fully-insured, physical bottle discreetly stored in BlockBar's secure, 24/7 monitored, temperature-controlled facility in Singapore. Once purchased, the NFT bottle is sent directly to the buyer's wallet, serving as an immutable and undeniable record of provenance, ownership, and authenticity while stripping the holder of any worry about maintaining the bottle's safety or well-being.
From there, the choice is up to the owner: hold it, resell it on the BlockBar marketplace, gift it, or redeem it.
At any time, the holder of the NFT may choose to burn (or redeem) the NFT in exchange for the physical bottle, which will be securely shipped to the owner directly from the Singapore facility. An additional NFT will be transferred to the owner's wallet to timestamp the redemption. BlockBar's proprietary smart contracts confirm authenticity by tracing every transaction directly back to the partnering brand to live on the blockchain in perpetuity.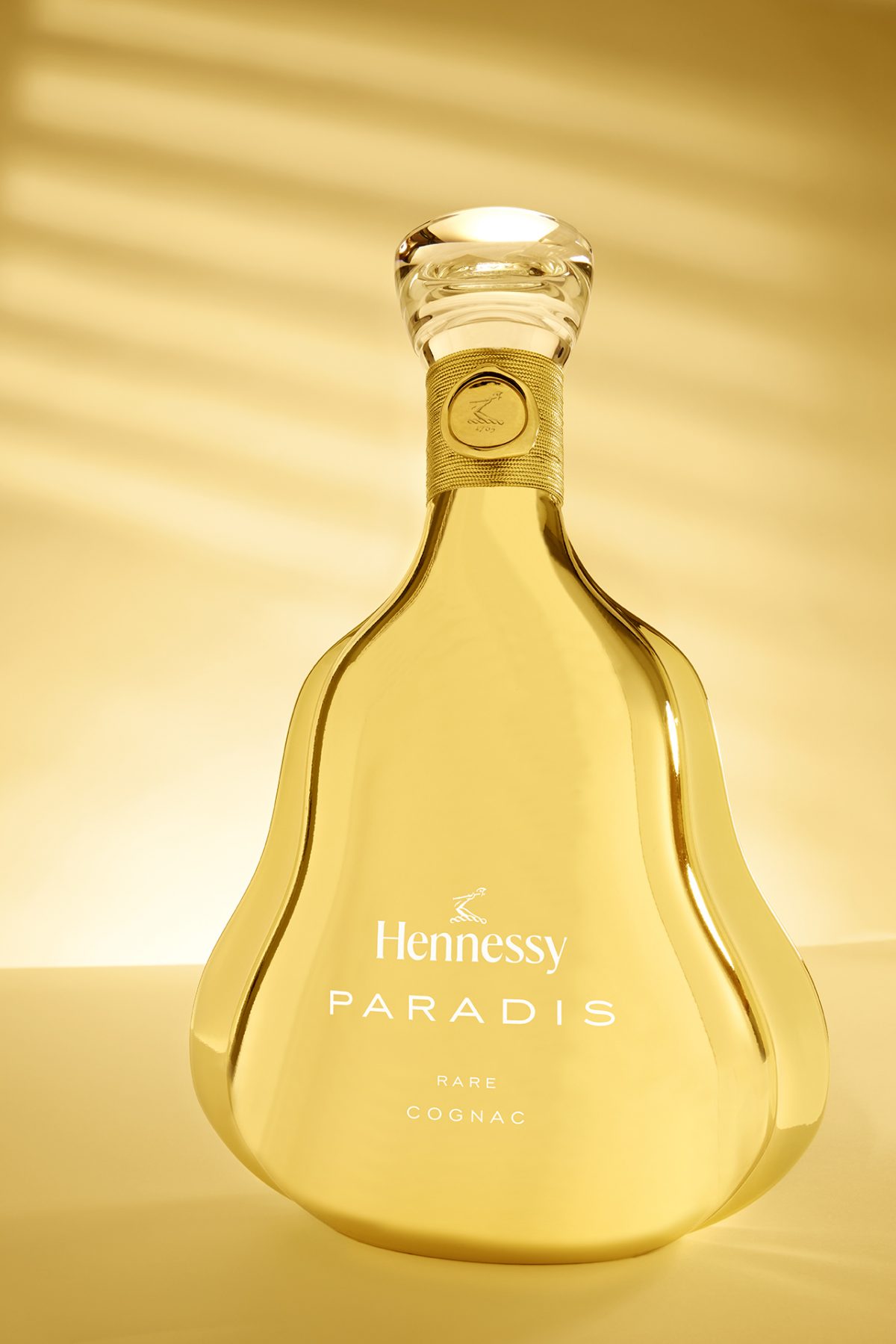 In its most anticipated launch to date, BlockBar has teamed up with Hennessy to release 500 limited edition bottles of Hennessy Paradis Golden Edition (70cl) on September 23 at 10 am ET. A second drop of 100 limited edition magnums will follow a few months later in December.
Crafted using the maison's finest and precious eaux-de-vie, these Hennessy Paradis exclusive golden bottles, are accompanied by NFT artwork courtesy of renowned LA-based stylist and jewelry designer Veneda Carter. Widely known for her extensive and tasteful use of gold in her work, Carter's participation truly sets apart this release from any other luxury spirit on the market, says Blockbar's Chief of Staff, Max Album. 
"This release has some amazing elements involved like the never been released before Golden Decanter and incredibly rare digital artwork, all exclusive to BlockBar," he said in an interview with nft now. "We are extremely grateful to be partnering again with the amazing team at Hennessy."
Building the BlockBar community
But BlockBar isn't only a way to securely provide proof of authenticity and facilitate transactions. It brings together the broader luxury spirits community while allowing brands to elevate experiences tailored to the holders of their most prized products.
To facilitate this connection, all BlockBar NFT owners have the choice to receive promotional details from brands for which they hold NFTs. It's then the responsibility of the brands to interact with their holders as they see fit through unique experiences such as private distillery tours, exclusive content, discounts, access to future drops, and more.
According to Album, these experiences allow luxury wine and spirit collectors to connect with brand owners long after the point of sale.
"It is the first time the brands can be hands-on in the community experience, no matter how many times the bottle may change hands, and in any part of the world," he said. "Community is at the core of everything we do at BlockBar, specifically with all of our partnering brands."
Most importantly, by leveraging the blockchain and Web3 tech to welcome a younger audience into the fold, BlockBar opens up this traditionally antiquated asset class to an entirely new demographic. Since partnering with BlockBar, brands like Johnnie Walker and Hennessy have onboarded new fans of all ages in almost every country.
"NFTs bring a more familiar buying process to a younger generation who is used to purchasing luxury goods online," Album said to nft now. "We've seen an exciting amount of growth, not just in the larger BlockBar community but also in the micro brand communities within BlockBar. Our partnering brands are demonstrating the opportunity to not only just disrupt the wine and spirit communities but the collectibles community as a whole."
And within this broader collectibles community is where the true magic and potential of BlockBar lies. With their continuous innovation, BlockBar is paving the way for others to bring their physical products on-chain. Especially for luxury goods and other oft-counterfeited items like sneakers and sports cards, Blockbar's model for proof-of-authenticity verification, ownership, and security unlocks an entirely new set of possibilities and innovations for brands and consumers alike.
How soon will this shift occur? We'll have to wait and see.