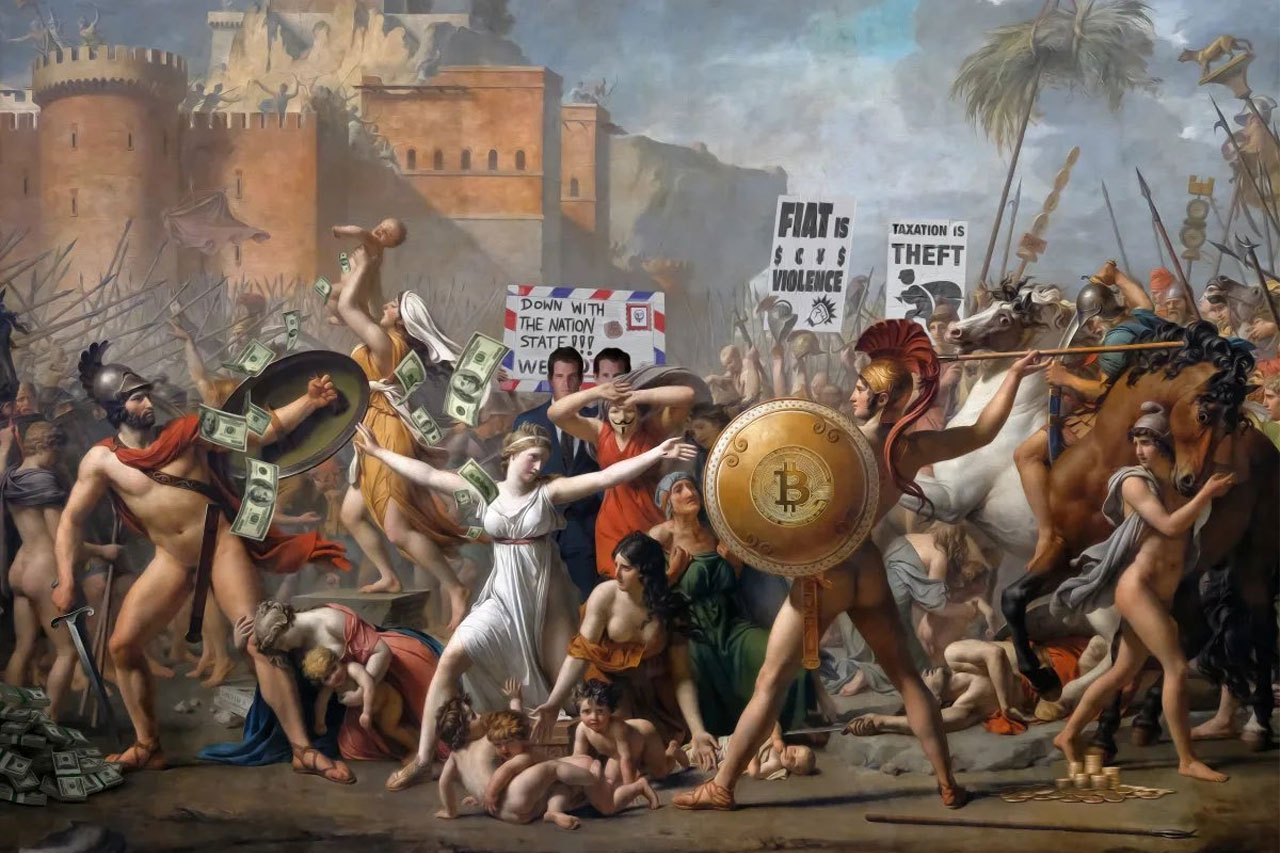 From discovering art through music at an early age to exploring the contrasting themes of mainstream media censorship and democratization of Web3 technologies through NFTs. Many in the space consider this soon-to-be Gateway Miami featured artist to be a crypto art OG and is none other than Slimesunday.

Recently, we caught up with the artist to learn more about his recent Slime Week event with Nifty Gateway honoring his most iconic work, "Last Stand of the Nation State" and to see what he's most looking forward to as Gateway Miami approaches.
Slimesunday
Mike Parisella, known to the art world as Slimesunday, is a Boston-based collage artist known for pushing the limits of what's acceptable in mainstream media — primarily through the exploration of bizarre and erotic subject matter.
"I like to create work that people aren't accustomed to seeing, and my art is often censored or removed from social media because it doesn't fit within what is deemed 'acceptable' under community guidelines," he shared.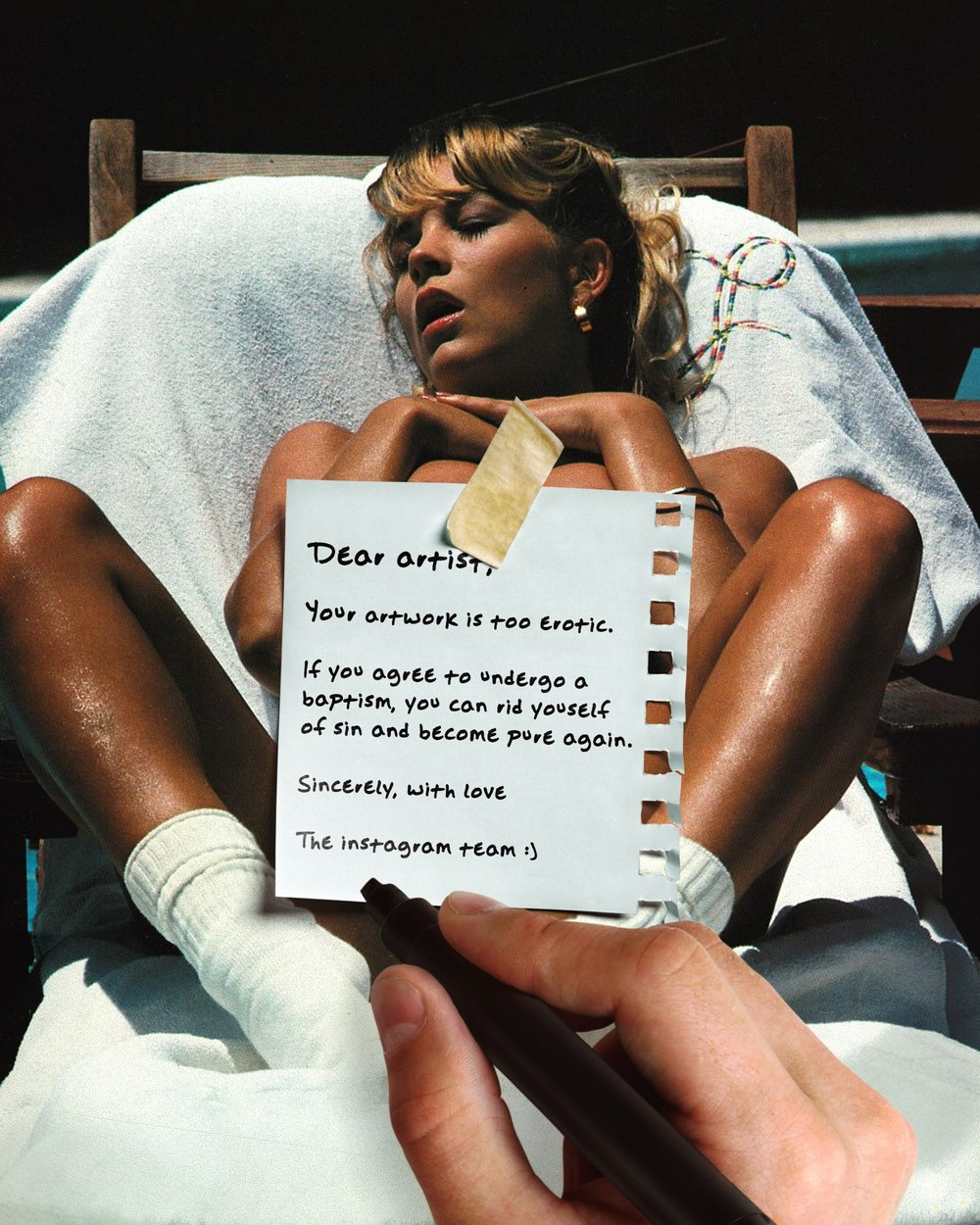 Early Art and Web3
Recalling when he first started his artistic journey, Slimesunday expressed that it all dates back to his childhood, sharing that it began with music thanks to his dad playing guitar in a band.
"My journey into digital art came later, evolving from my experience with various music software, VST plug-ins, DAWs, etc. Up until that point, I had never realized that computers could be used as an interface for art," he shared, adding, "I created Slimesunday a little over ten years ago, and since then, I have never stopped."
As for Web3, he discovered the space, like many, during the midst of Covid in 2020. "I reached out to my friend Justin Blau, and together, we had a long conversation about starting an experimental side project to pass the time," he shared.
Through Blau, Slimesunday soon discovered the value of emerging NFT tech and how it could be utilized by digital artists. He explained that in the beginning, they simply observed from the sidelines as artist Trevor Jones and collector Pablo Rodriguez-Fraile legitimized the potential of the tech for artists via the iconic sale of 'Bitcoin Bull.'
"That moment was when we recognized the potential for growth in this space, leading us to dive in and start creating on-chain audio-visual experiences."
SLIME WEEK
With Slime Week coming to an end, an annual event that reflects on Slimesunday's most well-known work to date, 'Last Stand of the Nation State' (LSOTNS), we asked the artist what it meant to him and how he hoped it would and will continue to be received.

"Slime Week is extremely important to me. It's much more than an annual event; it's a pivotal time for reflection and continuation of the narrative that began three years ago with LSOTNS," he shared.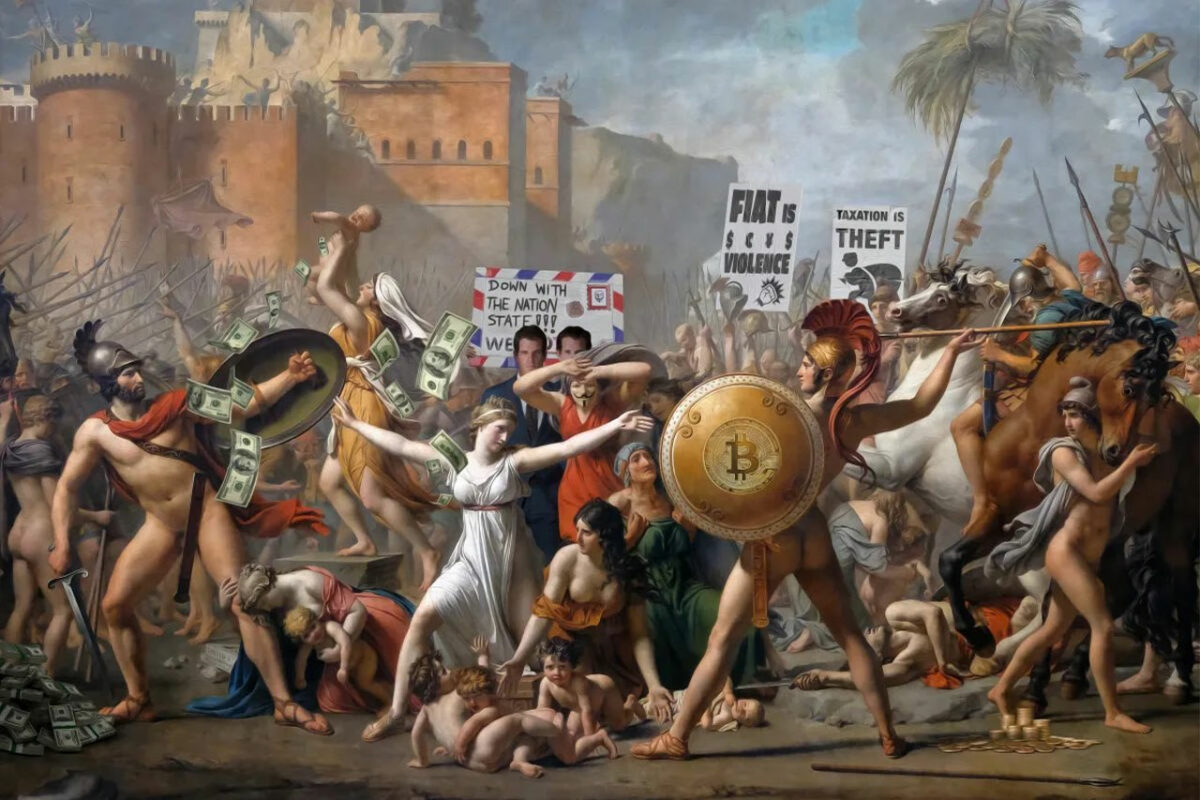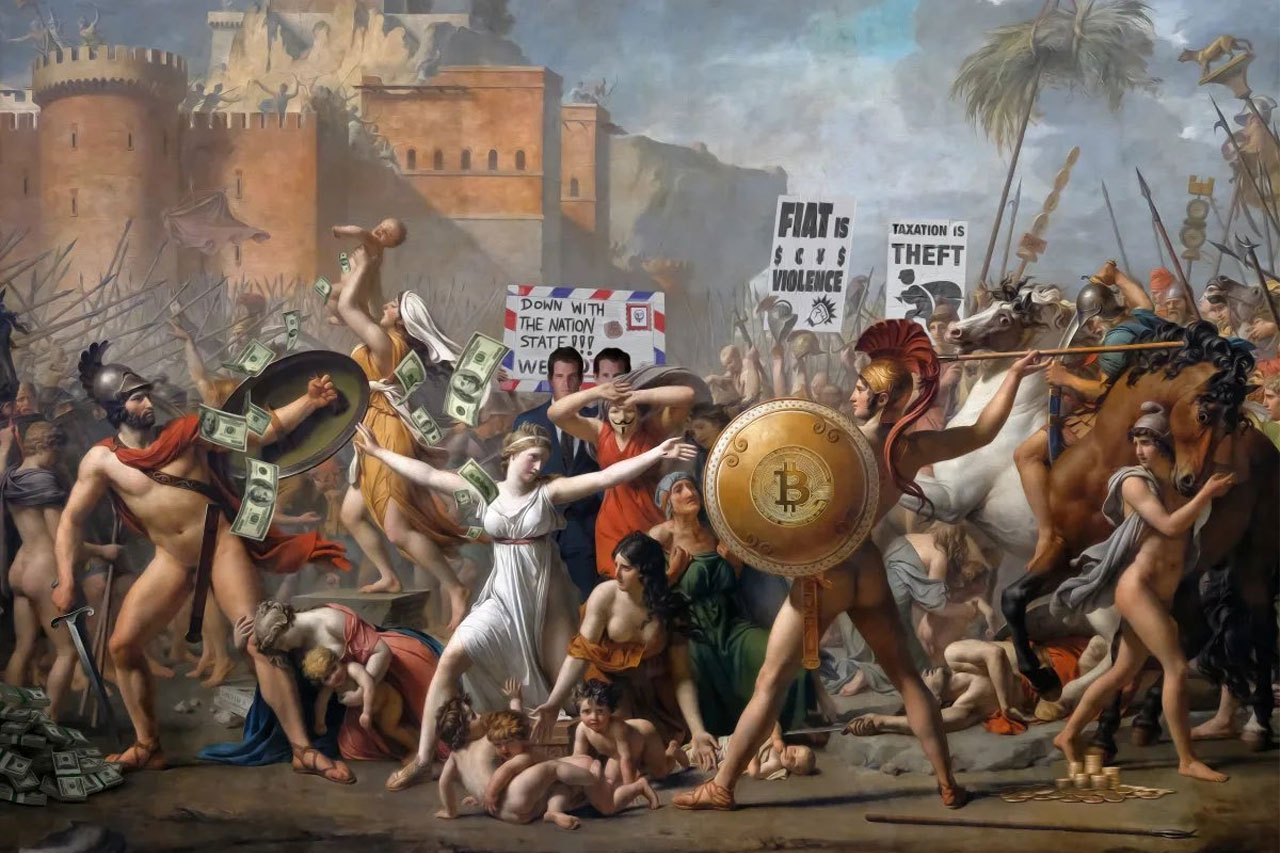 He further explained that from its inception, LSOTNS was designed to break barriers to entry into the art world, primarily through democratizing the way art is distributed and owned.

"Slime Week is about honoring the collectors who were here from the start, but it is also about inclusivity—bringing new collectors into the fold and letting them join in on an evolving story," he shared, adding, "It's a celebration of how far we've come and a toast to the community that's been with me since the beginning."
This year, during Slime Week, the artist took over Nifty Gateway and released a variety of different works, including an open edition, physical prints, and a one-of-one auction for a 26″ by 36″ signed print of LSOTNS — printed on Hahnemühle William Turner paper with an ornate custom gold frame & museum glass from Oliver Brothers.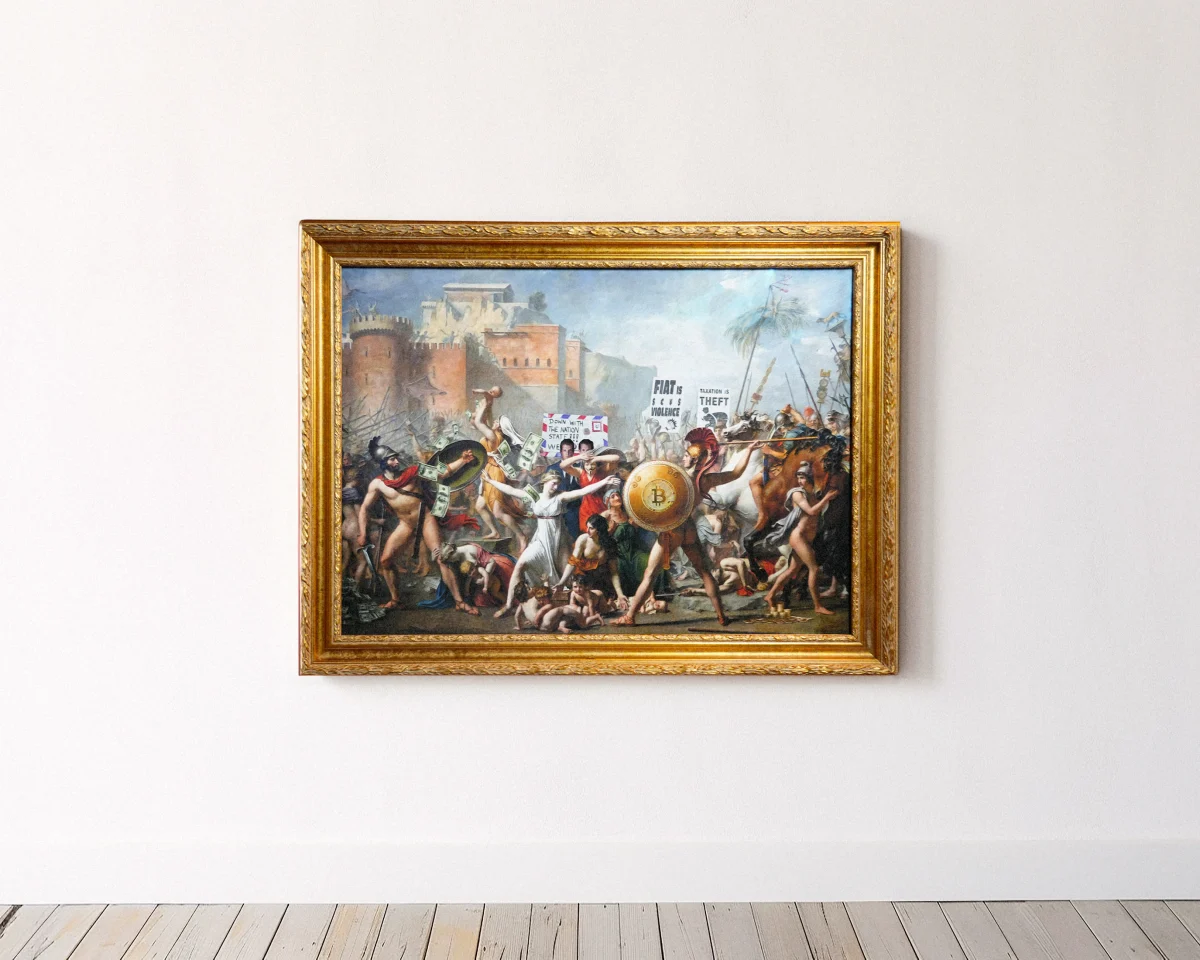 "On the surface, LSOTNS can be described as an intricate meme, a commentary on the current and ongoing state of crypto, its road to mainstream acceptance, and the many hurdles it faces along the way. But dig a bit deeper, and you'll find its roots in something I launched three years back with a clear vision: art for the people, accessible yet packed with meaning," shared Slimesunday.

Speaking on the work's evolution, he shared that it became more than art and rather a gateway that would lead many to begin collecting NFTs.

"The number of people who've told me it was their first dive into NFTs blows my mind every time. Hearing stories about how owning multiple copies of LSOTNS helped people clear debts and pay for their education is beyond what I could have hoped for. It's these stories that cement the work's value for me and others. Celebrating it annually is the least I can do to honor the piece's impact and the community that's grown around it."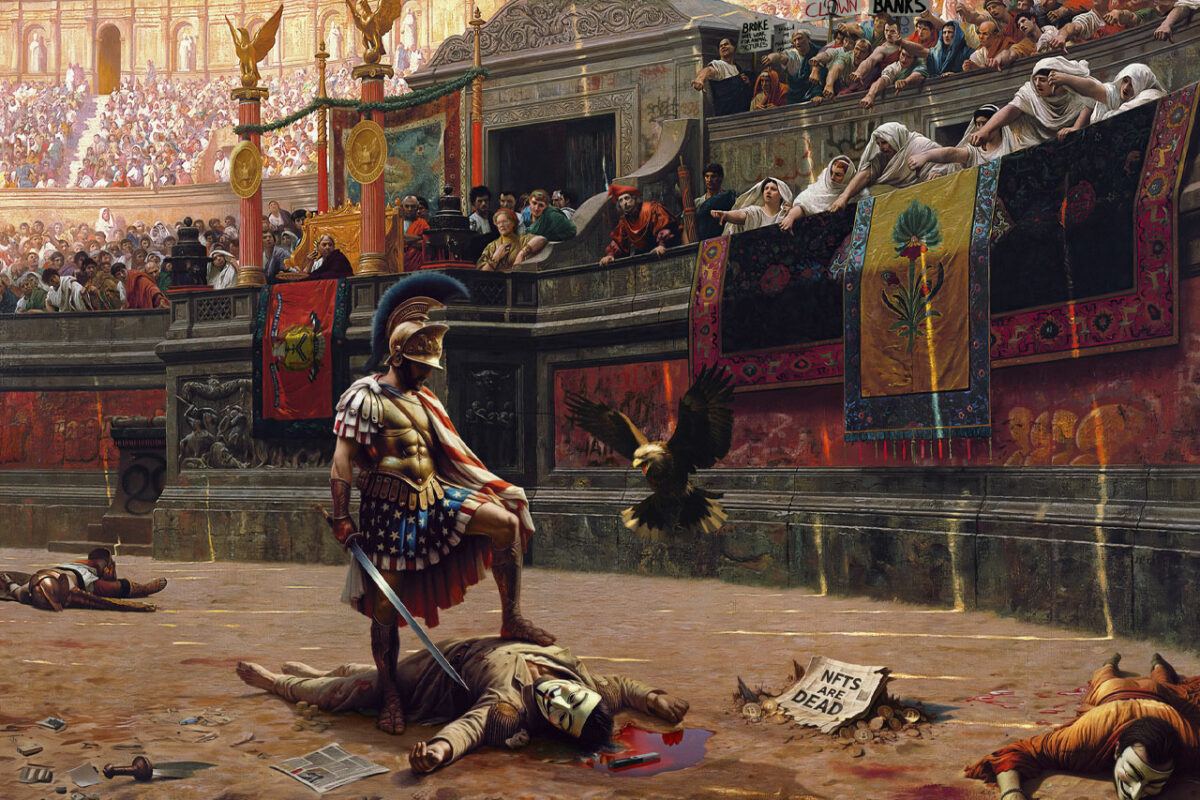 With the current Slime Week coming to an end, we asked if there would be one next year, to which Slimesunday excitedly exclaimed, "Oh hell yeah there will be!" Teasing that the narrative will be continued in a meaningful way.
Road to the Gateway
While this year's Slimeweek is wrapping up, we're just getting ready for an action-packed event at Gateway Miami, having revealed participating artists, including Slimesunday.
Sharing his thoughts on the event, he said, "Being featured at The Gateway Miami as an artist means that my work is not only recognized but also that it resonates with the ethos of the Web3 community. There is so much talent in this space so being selected is truly an honor."

While he doesn't quite have the artwork selected that he'll be displaying at the event, at the time of writing, he did share to keep an eye out as it won't be long now.

Touching on what he's most looking forward to, he said, "The Gateway doesn't just showcase art; it's a meeting ground for thinkers, innovators, and enthusiasts, which is incredibly stimulating for an artist like me."

He further explained that most of his excitement stems from the exchange of ideas with diverse thinkers and creators, as well as the opportunity to form new connections and soak in the collective energy of the community.
Looking at how The Gateway stands to directly benefit collectors and artists, Slimesunday shared that the event highlights the diversity of talent within the Web3 space and that artists specifically can take advantage of the platform to gain exposure and connect with collectors.

As for collectors, he said, "It's a treasure trove of pioneering works and an opportunity to directly engage with the artists. Broadly, for the Web3 space, events like The Gateway continue to highlight the creative potential and commercial viability of NFTs. They foster a culture of appreciation for digital art and innovation, and it's precisely this culture that I thrive in and continue to contribute to through my work."