Dapper Labs has blended nostalgia with its cutting-edge technology, announcing today the upcoming launch of Disney Pinnacle, a digital pin collecting and trading platform that will feature characters from an entire century of Disney magic alongside fan-favorite icons from Pixar and the expansive universe of Star Wars heroes and villains – all uniquely styled as tradable digital pins.
Designed as a socially driven experience that allows fans to collect and trade digital pins, Disney Pinnacle promises an immersive, secure, and global trading environment.
"Disney Pinnacle is an all-new product designed from the ground up to incorporate everything we've learned over the past few years," explains Roham Gharegozlou, co-founder and CEO of Dapper Labs, in a press release shared with nft now.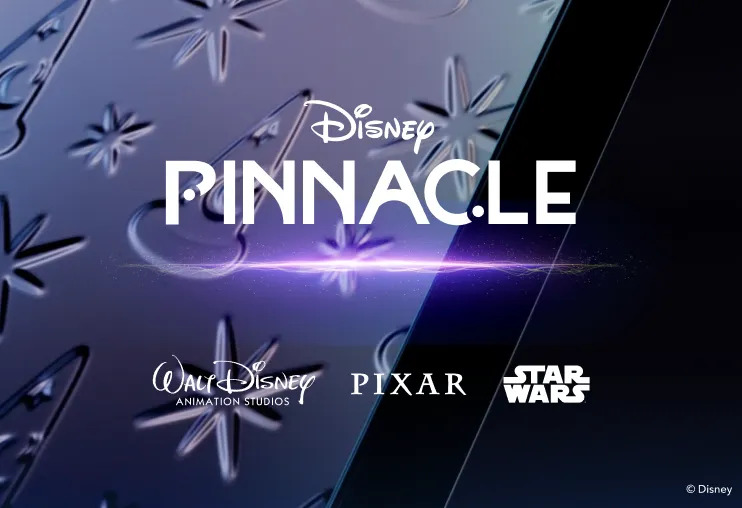 Dapper Labs, renowned for the popular NBA Top Shot during the 2021 NFT boom, also created the influential CryptoKitties. They developed the Flow blockchain for large-scale consumer applications, including collectibles and games, and have been progressively decentralizing it.
Gharegozlou emphasizes the ease with which fans can interact from anywhere worldwide, enabling them to collect these digital pins on their phone and trade them instantly and securely.
Inspired by the signature pins sold at Disney theme parks, each collectible is designed to have its own journey, allowing collectors to build personalized assortments from anywhere using their phones.
This marks another major brand partnership, following its multi-year partnership with Google and, separately, the NFL.
Disney Pinnacle is set to launch later this year on the Apple App Store for iOS, the Google Play Store, and on its website at www.DisneyPinnacle.com. The waitlist to join the new experience is now open.