If we were to trace a line back through history, stopping to admire the works of influential queer creators of the many eras, we would undoubtedly find that LGBTQIA+ artists are, and always have been, a quintessential facet of the traditional art world. From Haring to Warhol to Basquiat, or even Michelangelo and da Vinci, the impact that queer artists have had throughout the ages is undeniable.
While we hold the works of such queer "greats" in unspeakably high regard, it remains paramount to also recognize the contemporaries aiming to carve their name into the annals of art history. Especially in the case of Web3, a vast array of LGBTQIA+ artists are making great strives and accomplishing feats that the aforementioned "greats" could've never imagined.
To highlight these incredible and often underrepresented artists, and in celebration of Pride month, we've teamed up with UnicornDAO to bring you a list of 18 queer creators who embody the meaning of pride. Operated by Tribute Labs, Unicorn DAO's core mission is to build infrastructure for a feminist and queer revolution on the blockchain, largely through collecting and showcasing art by women, nonbinary, and LGBTQIA+ creators.
Klara Vollstaedt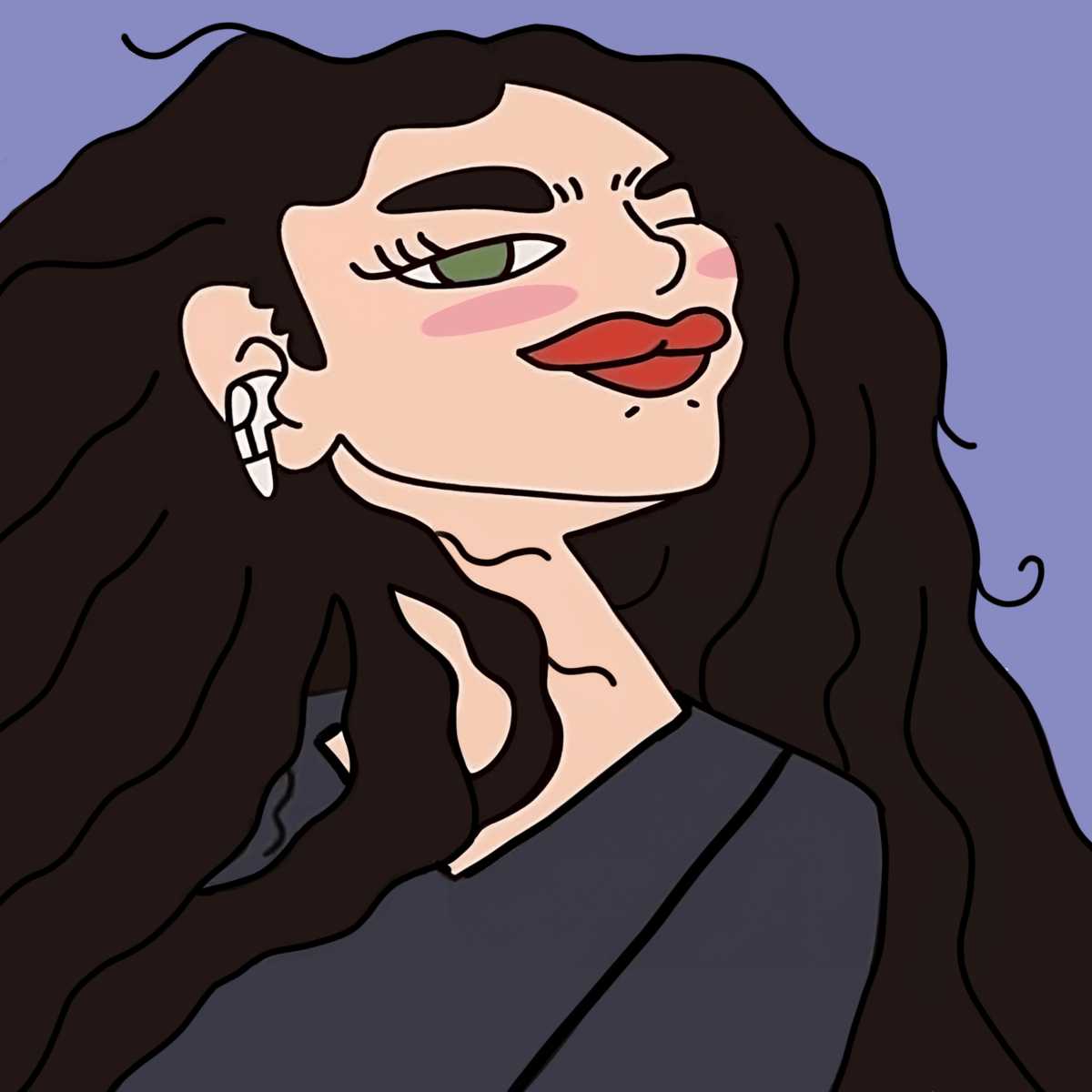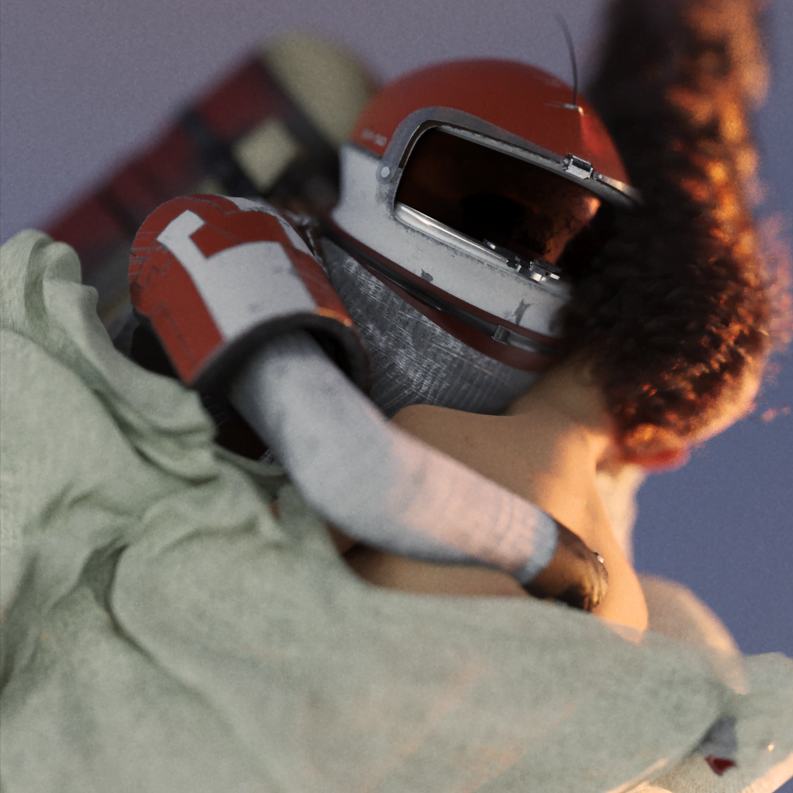 Klara Vollstaedt (She/Her), born in 1996, is a transfem artist exploring poetic narratives of identity, loss, love, and connection through digital and blockchain technology. Though part of the first generation existing fully in the internet age, Vollstaedt formally studied traditional analog artistic mediums such as photography, illustration, and painting at Alberta University of the Arts before finding her voice (and herself) through 3D digital and crypto art.
Today, Vollstaedt is a leading creative force that embraces the ever-evolving technological innovations of the present, including AR and AI. For her, these digital tools are not a replacement for the human touch but rather offer new modes by which to convey and communicate the ineffable beauty of our shared humanity.
Niall Ashley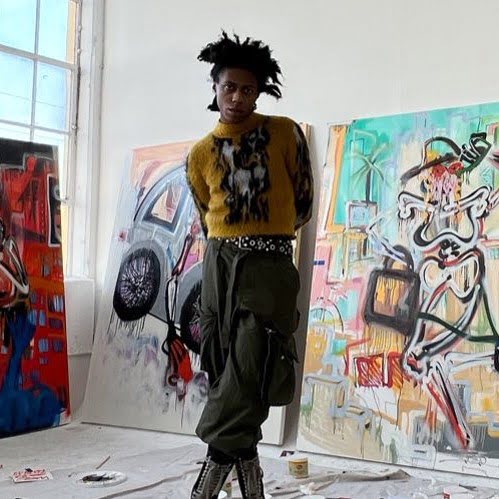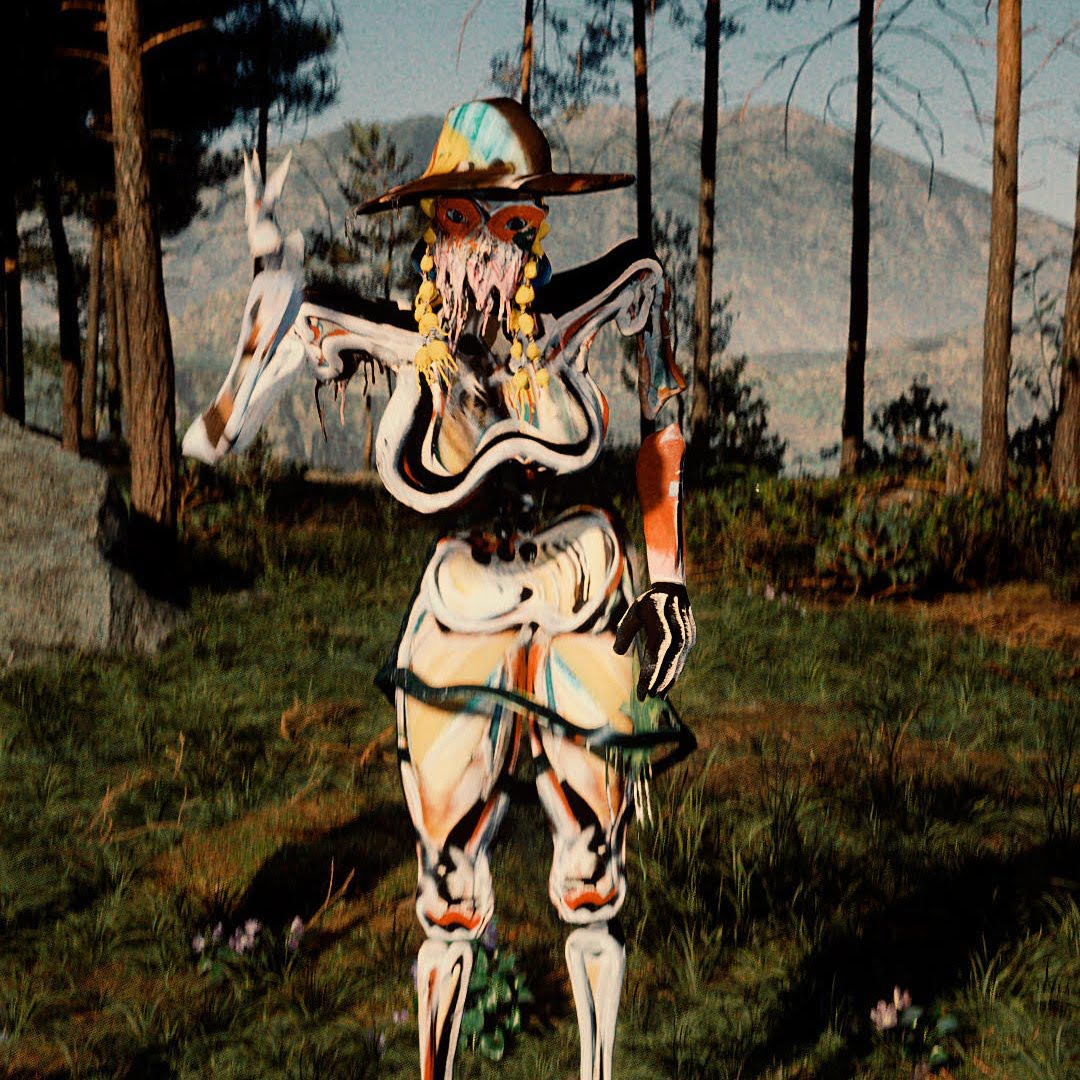 Niall Ashley (They/Them) is a Bristol-born, London-based painter and performance artist making an impact in Web3 with their unique, multidisciplinary works. Having first found a knack for creation early on in life, Ashley pushed their artistic prowess aside throughout grade school out of necessity. Eventually, they became a personal bank advisor to pay the bills but quickly found the desire to venture back into the creative realm around the age of 18.
First through video editing, then through painting, Ashley has built up an impressive catalog of physical and digital pieces. Although they were once known solely for their colorful large-scale paintings, which examine bureaucracy, class, and gender identity, Ashley has since become a true multimedia artist, gaining traction in the blockchain industry and often achieving virality via social media.
Ksti Hu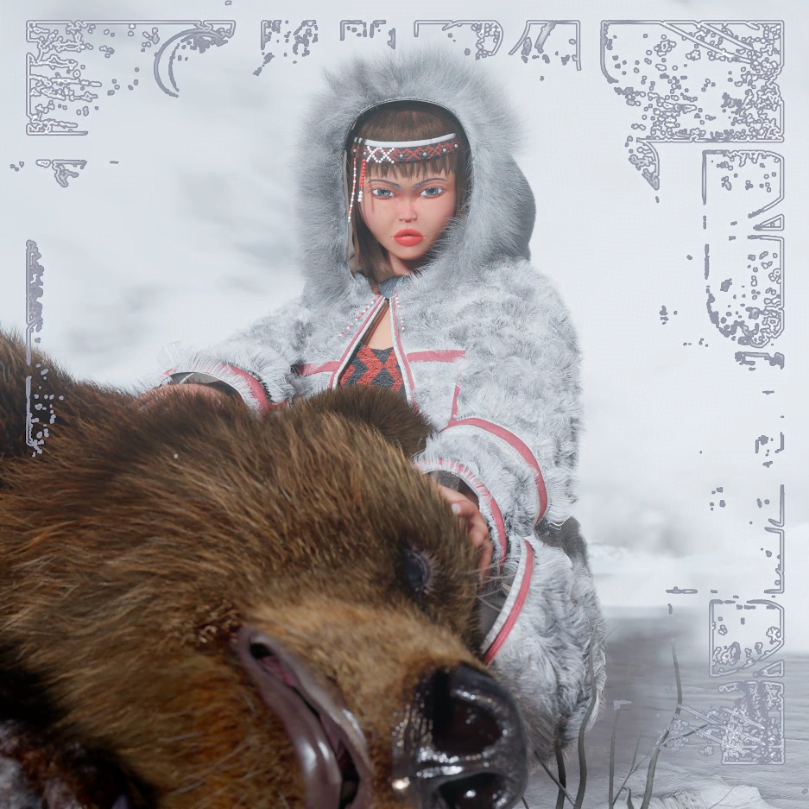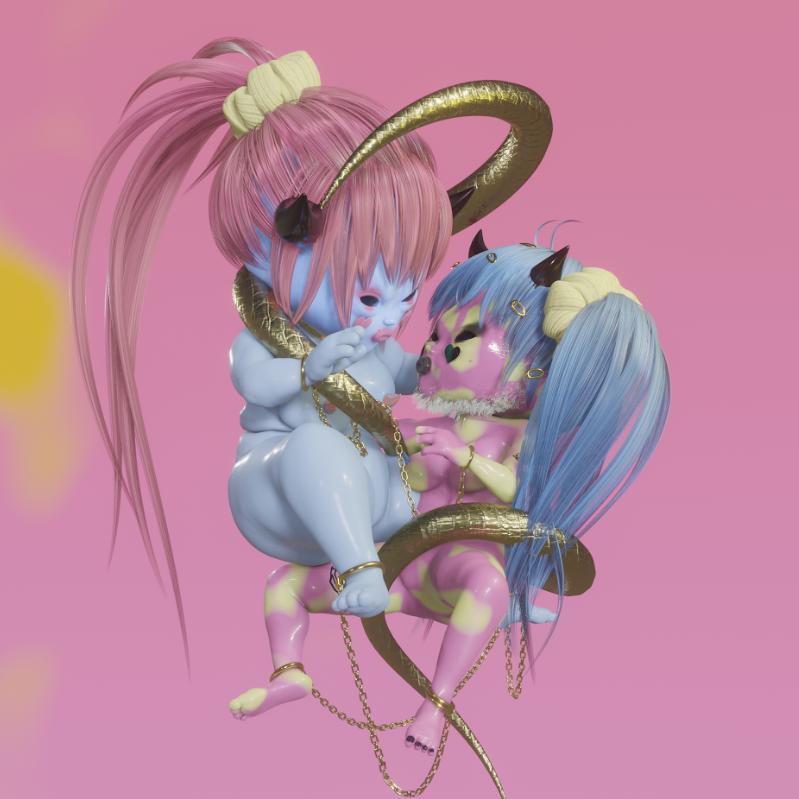 Ksti Hu (No Pronouns) is a Berlin-based and Komi-born artist whose works feature pillars of queer identity, futurism, and politics. Hu has worked for Pussy Riot, Catnap, Missy Magazine, and more and exhibits work offline and online worldwide. Whether queer tarot cards or 3D lovers, Hu is always looking for new forms of visuality and is not satisfied with comfort zones and the well-known.
Operator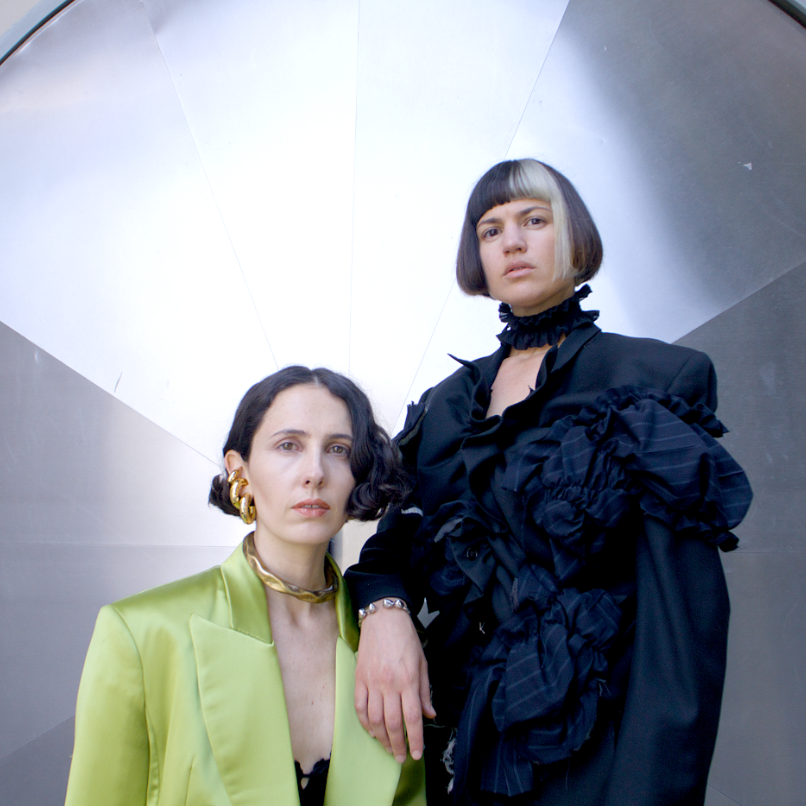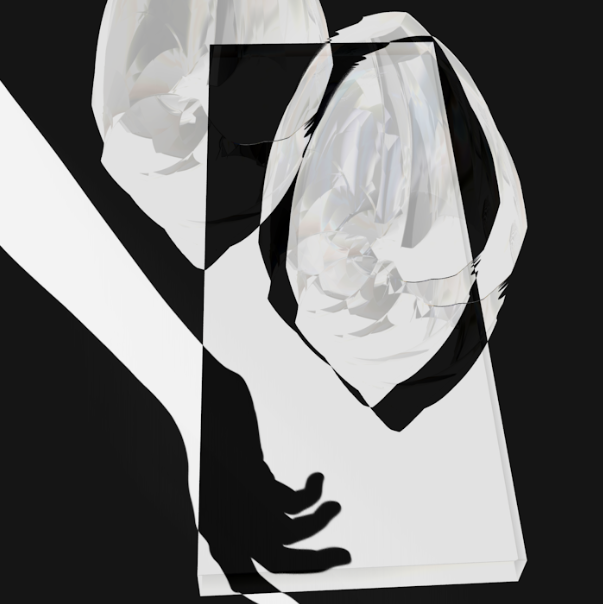 Ania Catherine (She/Her) and Dejha Ti (She/Her) are an award-winning experiential artist duo who, in 2016, founded the collaborative practice called Operator. Referred to by Clot Magazine as "the two critical contemporary voices on digital art's international stages" and by Flaunt as an "LGBT power couple," their expertise collides in large-scale conceptual works recognizable for their signature nuanced integration of technology.
Ti's background as an immersive artist and human-computer interaction technologist and Catherine's as a choreographer and performance artist make for a uniquely medium non-allegiant output, often bringing together environments, technology, and the body. Having received a variety of awards and accolades over the years, the Operator duo has spoken and appeared in BBC Click, Bloomberg Art+Technology, Christie's Art+Tech Summit, SCAD Museum of Art, and beyond.
Gossamer Rozen (Grelysian)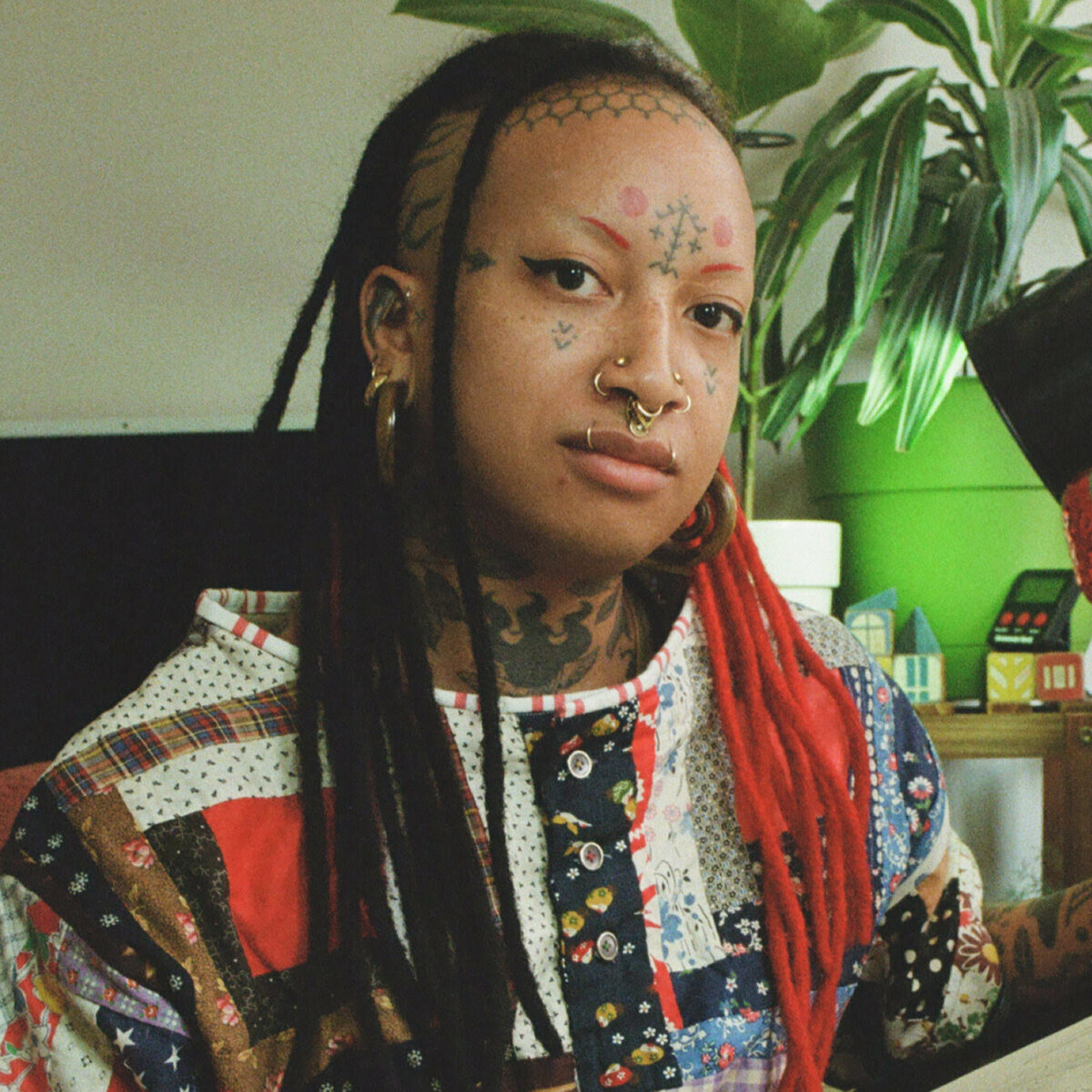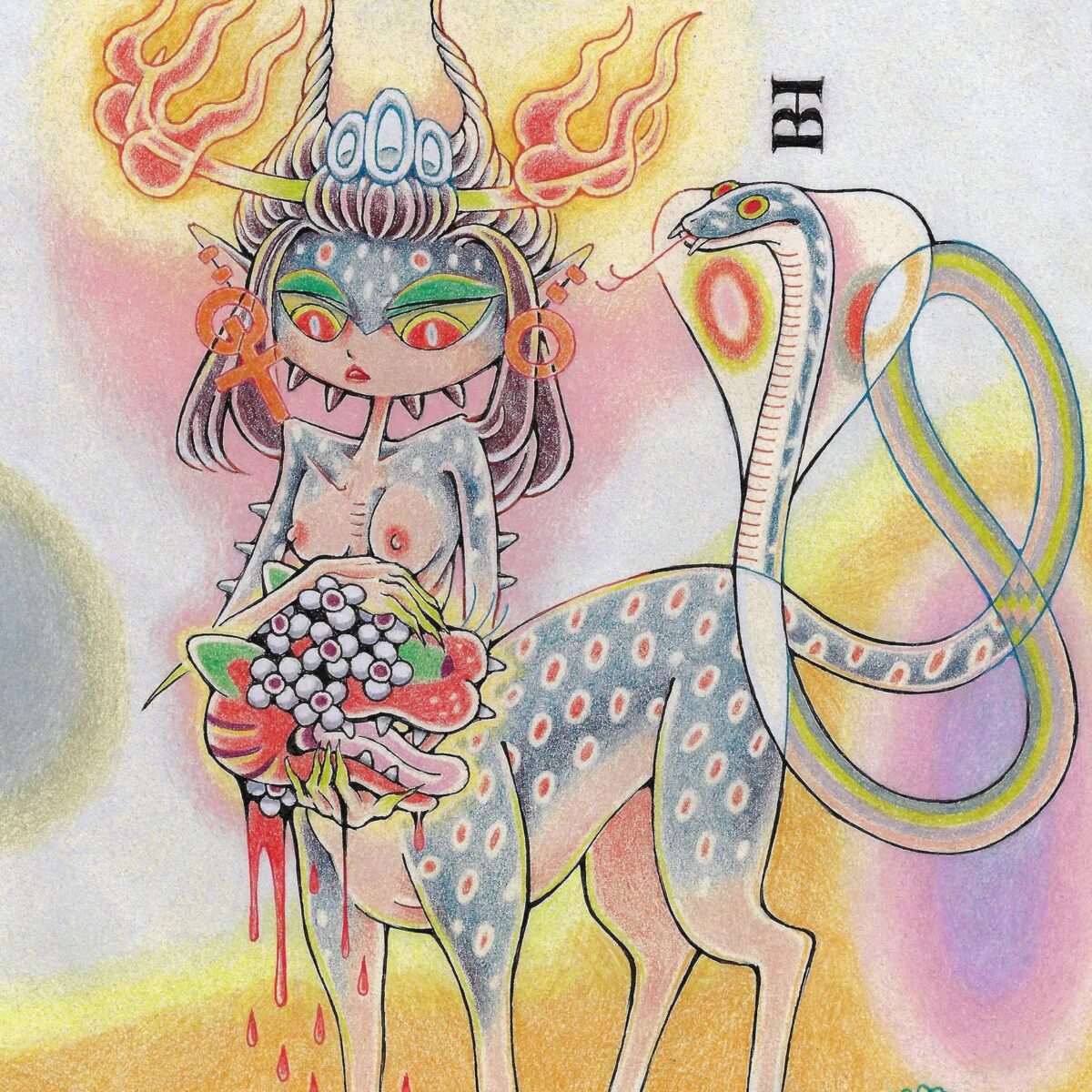 Gossamer Rozen (She/They), also known as Grelysian, is a prominent multidisciplinary artist who originally began their creative career with an interest in game design, narrative illustration, comic books, and children's book illustrations. Having worked with both web2 and Web3 organizations such as Deadfellaz, Patagonia, Squarespace, and Dr. Martens, Rozen primarily creates art to understand their identity as transgender, nonbinary, femme, Filipino, and Black fine artist and tattooer.
Additionally, Rozen has expressed that they create art to examine and connect to the world around them. In the NFT space, Rozen is the lead artist and art director of Woodies NFT, the creator of MRAMMOU NFT, and the creator of Tigerbob. In addition to a PFP collection, the Tigerbob brand creates sustainably-conscious slow fashion.
Matthew Stone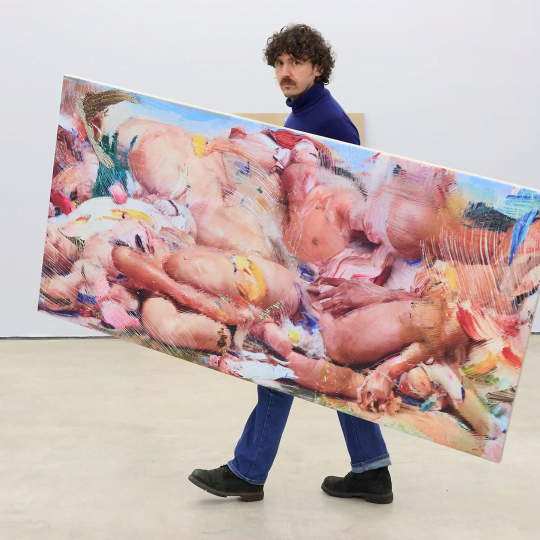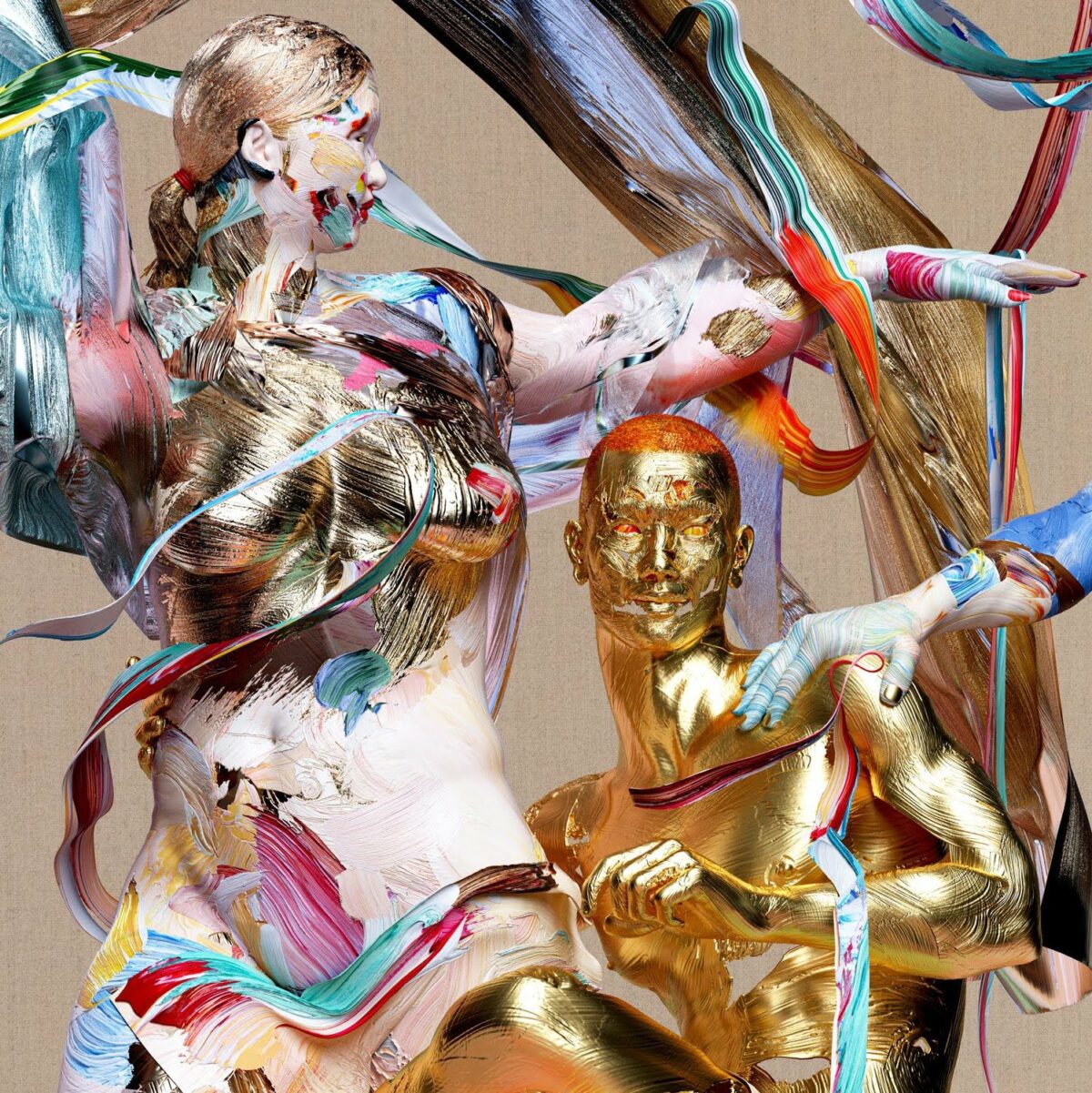 Matthew Stone (He/They) was born in London in 1982. He lives and works in the Wye Valley. He has had a major solo exhibition at Somerset House, gallery shows around the world, and has participated in exhibitions and projects at Art Basel Miami Beach, Fiorucci Foundation, Glyptoteket, ICA London, the Marrakech Biennale, the Royal Academy, the Serpentine, Tate Britain, and Viafarini.
He runs the metaverse gallery Magic Energy in Cryptovoxels. Stone frequently collaborates with FKA Twigs and made the artwork for her album Magdalene in 2019. He has been commissioned to make special projects for Rick Owens, Apple, Riccardo Tisci, Dazed, Gentle Monster, and others.
Erika Weitz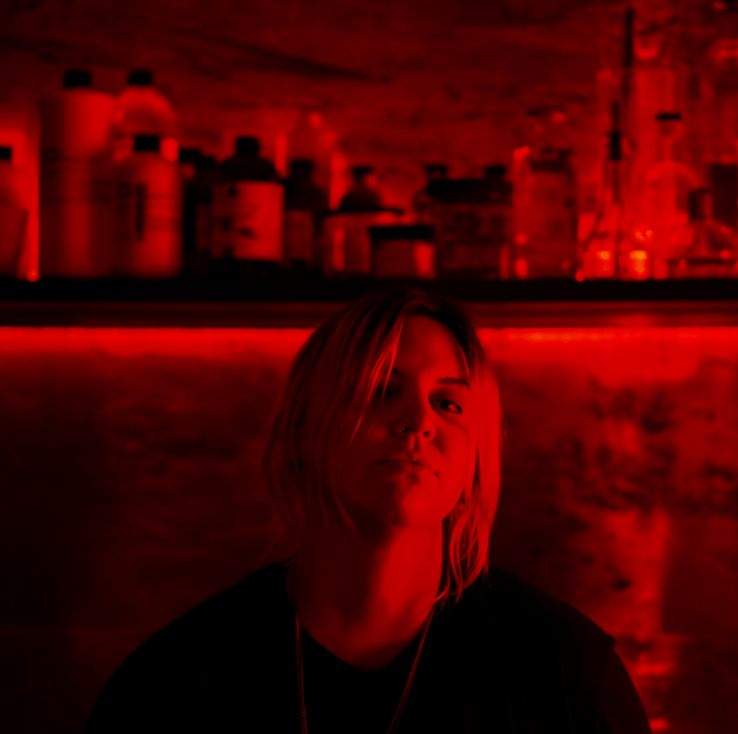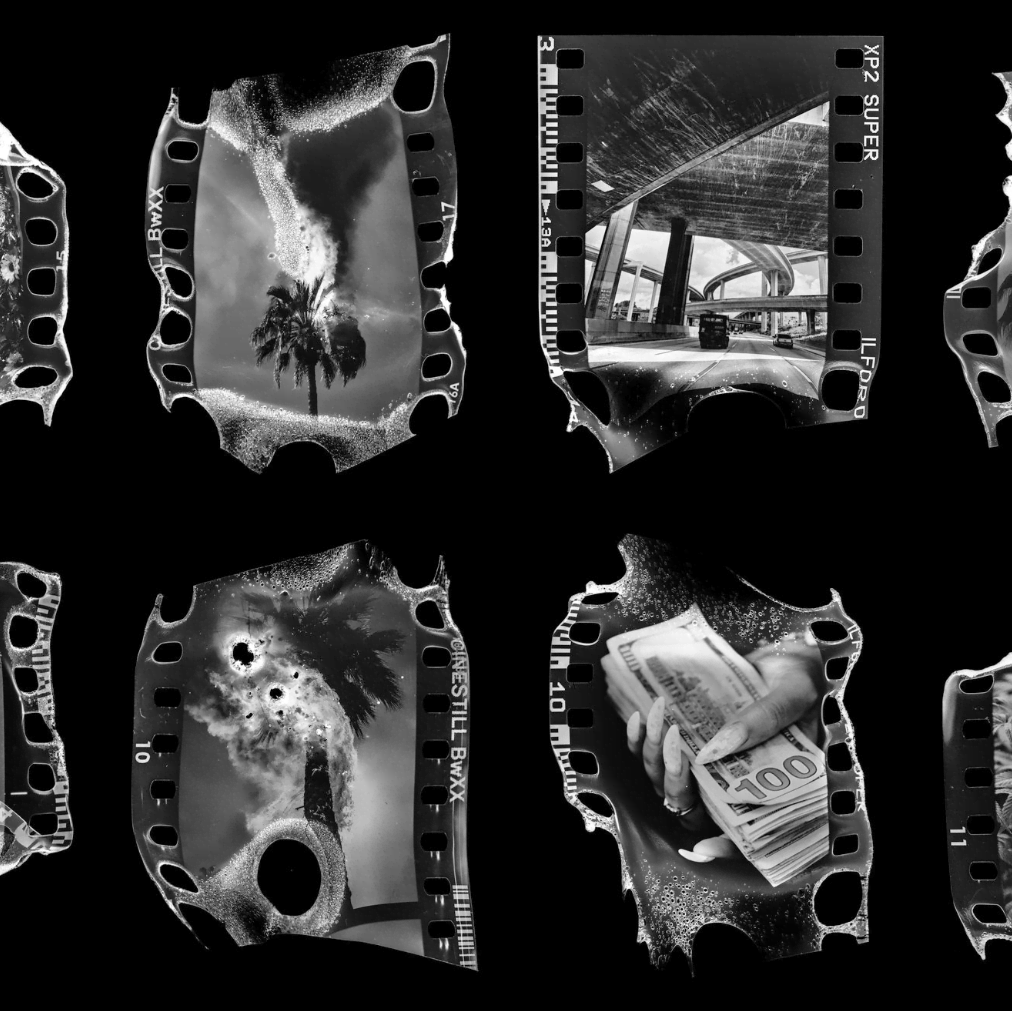 Erika Weitz (She/They) is a multidisciplinary artist living and working in Los Angeles, California. Her work focuses on themes of the deep past and far future and how the human psyche travels within those realms. She aims to challenge and expand the way we experience our inner and outer worlds. Her latest project, KillCity, is a love letter to life and death in Los Angeles. It features street-level photographs of mixed methods on 35mm analog film that are then burned in flames.
Mikey Woodbridge and Ezra Shibboleth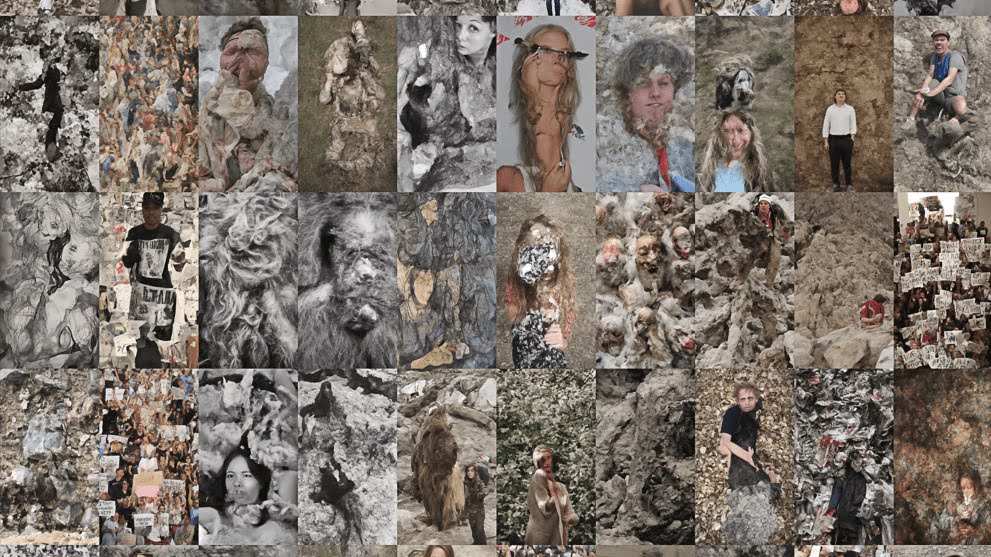 Mikey Woodbridge (He/She/They) and Ezra Shibboleth (He/Him) are artistic collaborators and partners based in Berlin. Woodbridge is a singer, painter, performer, fashion icon, and digital artist. Shibboleth is a poet. Woodbridge and Shibboleth began working as a pair in 2015, collaborating on poems and songs. In 2021, the duo co-conceived OtherFaces, a queered generative art collection, which became a vessel for Woodbridge's presence on the blockchain. In 2022, they released Latent Couture, an AI fashion collection trained on Woodbridge's photo archives. Algorithmic Zones of Immaterial Pictorial Sensibility is their first official crypto art collaboration.
Laurel Charleston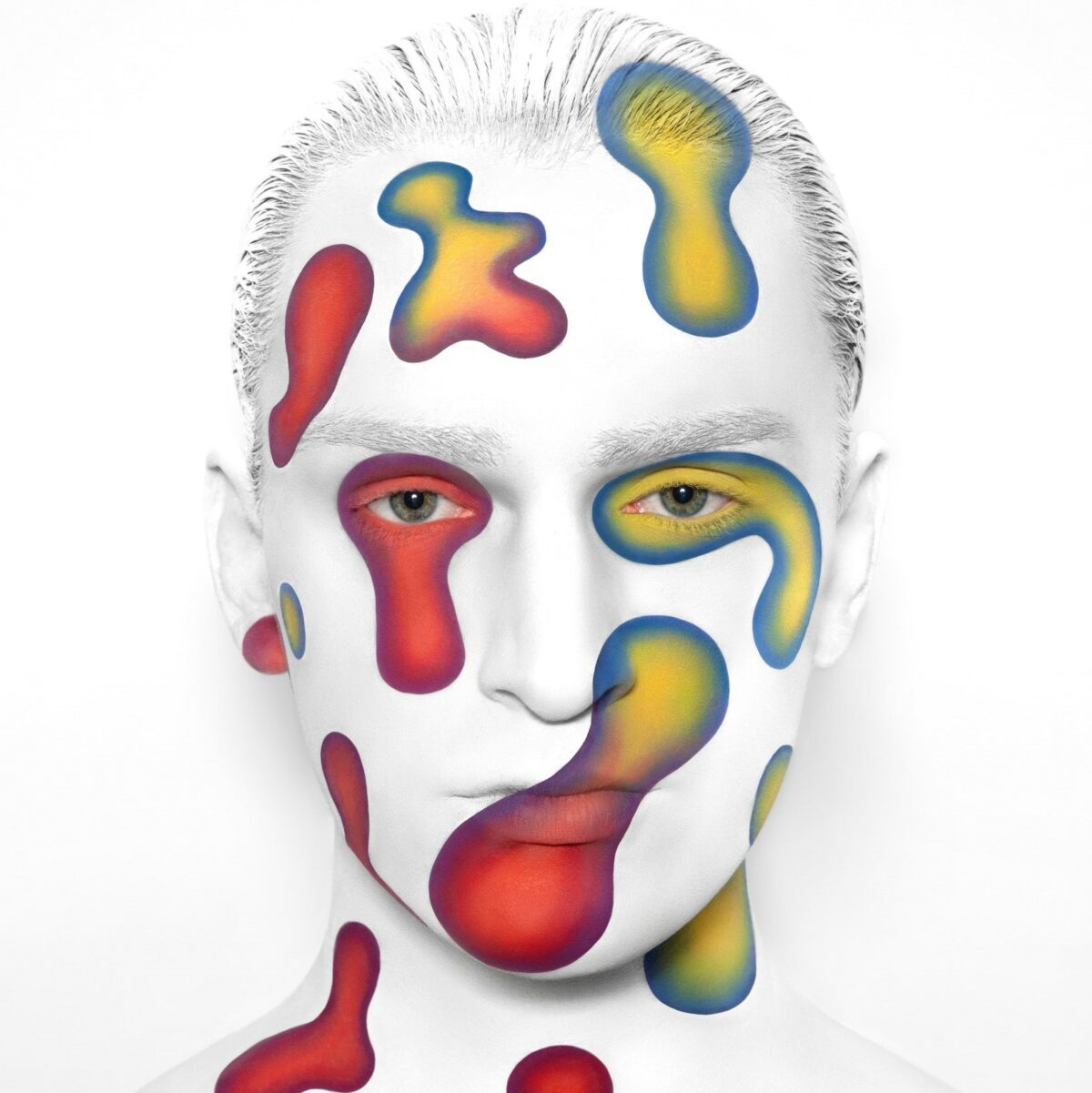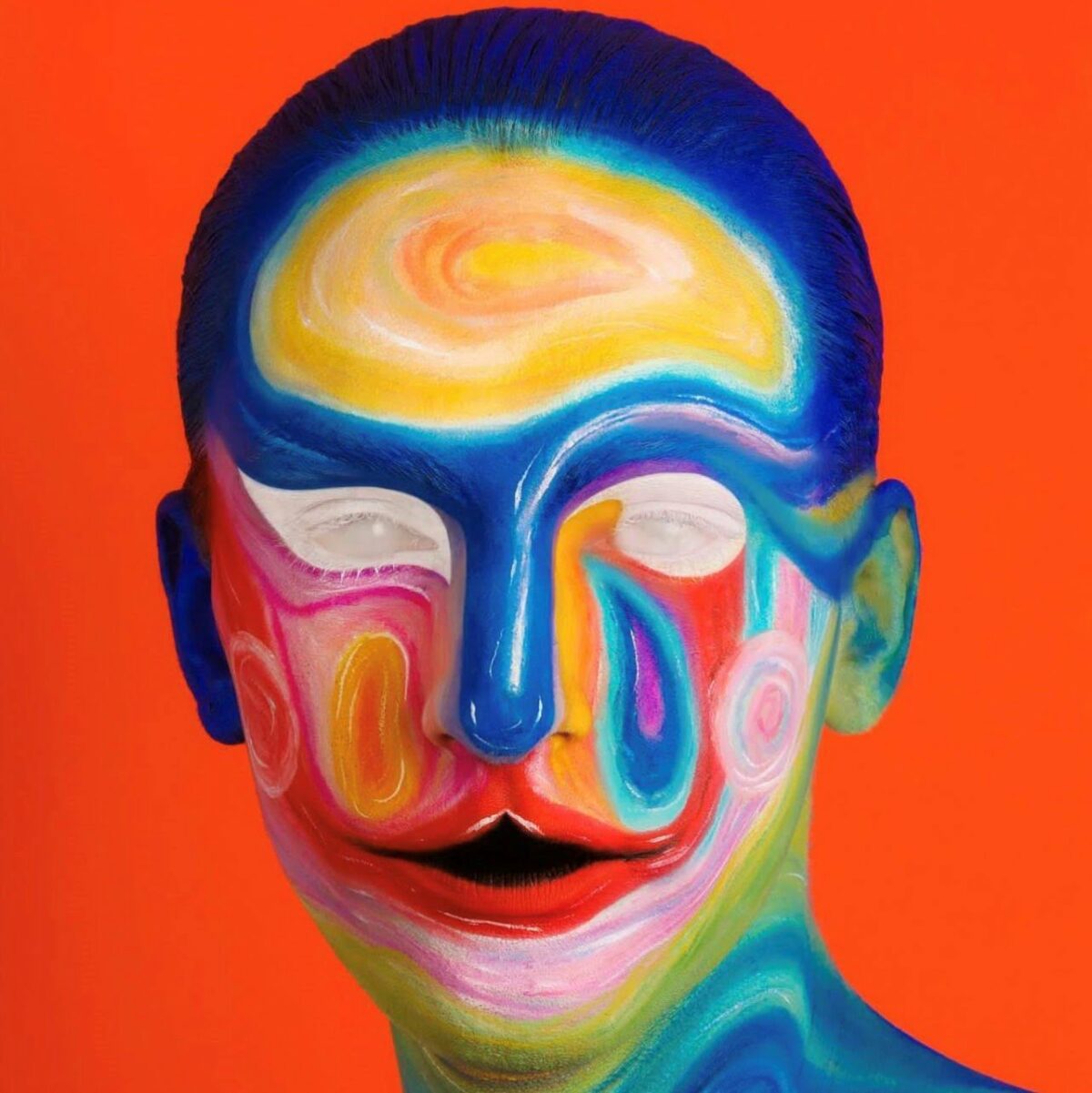 Laurel Charleston (She/They) is a multidisciplinary artist who uses makeup to transform faces and bodies into works of art. Taking inspiration from fine art and nature, Charleston creates looks that are meant to act not merely as accessories but rather as an extension of a larger artistic vision.
A prominent part of the Web3 ecosystem, they have curated a variety of impressive NFT exhibitions, including SuperTrans, have continued to release their own unique drops, and are seen as a major proponent of the queer art community on the blockchain. Outside of the crypto-art sphere, Charleson has secured accolades for their work with numerous brands and celebrities, most notably creating an ensemble for Melanie Martinez's Death music video and a variety of looks for Doja Cat's numerous international fashion event appearances.
Brittany Pierre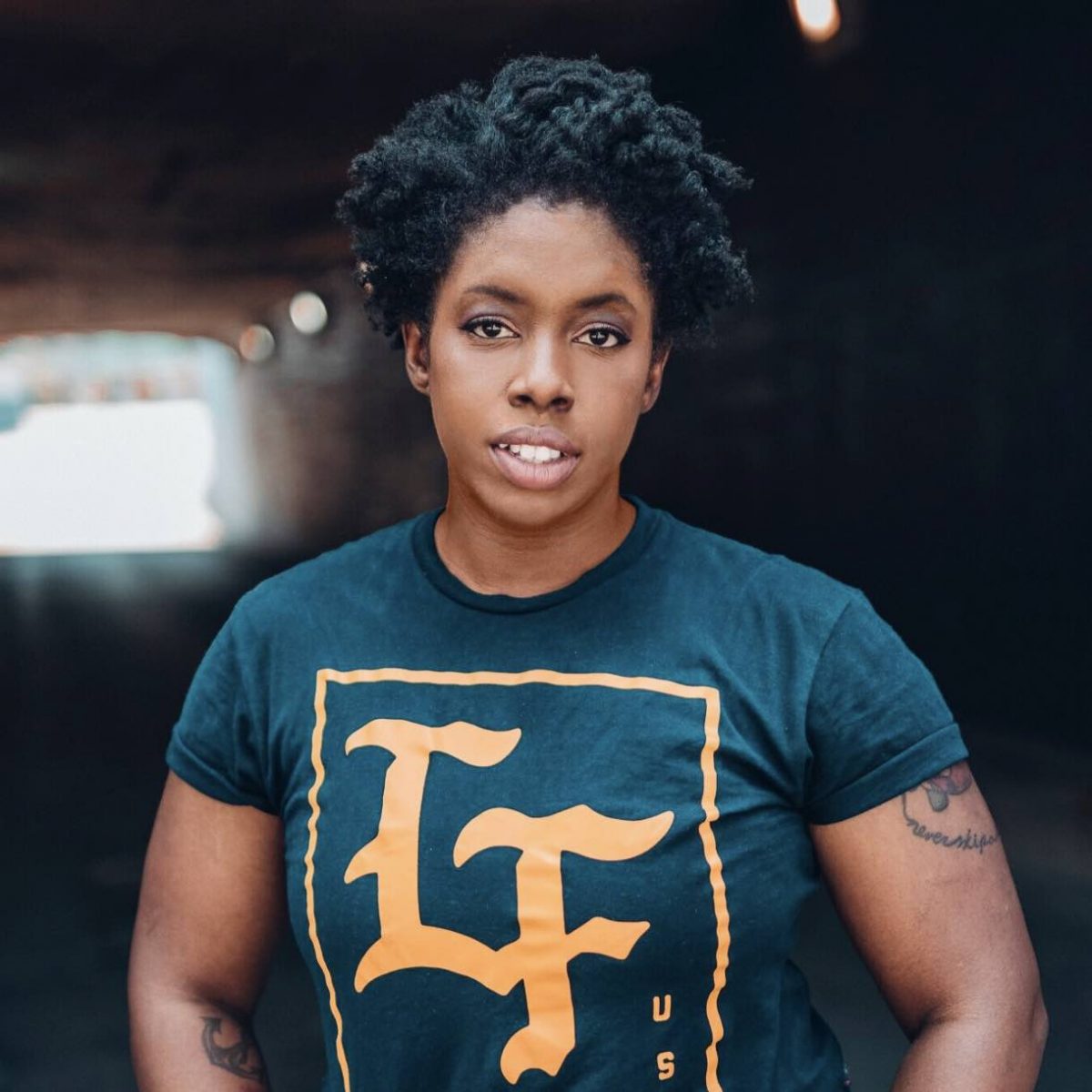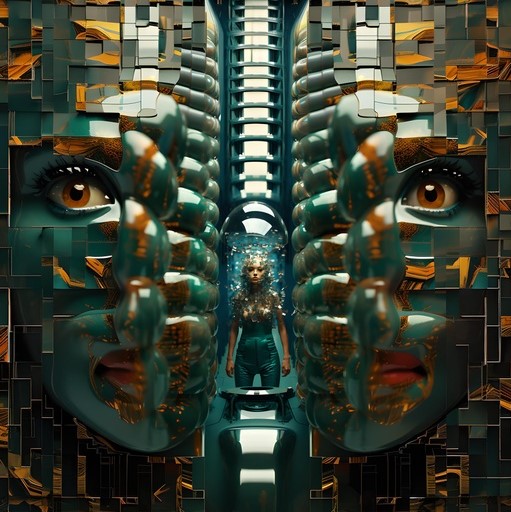 Brittany Pierre (She/They) is a self-taught filmmaker and photographer whose passion resides in creating portraits and films focusing on the Black community. Pierre was inspired to get into NFTs after seeing her friend and fellow artist Elise Swopes succeed in the ecosystem. Shortly after entering the space, Pierre found her success selling her art on Foundation.
Since getting into blockchain-based tech, she has released collections like BlackisGold that have helped establish her as a well-known NFT photographer. Pierre worked with Zora in 2023 to curate The Let Out. The campaign featured nine timed open editions celebrating nine Black artists and creators shaping the future of Web3. Each commissioned artist received 1 ETH via a curation program funded by Zora. Pierre remains an important voice for championing the BIPOC community in Web3.
SamJ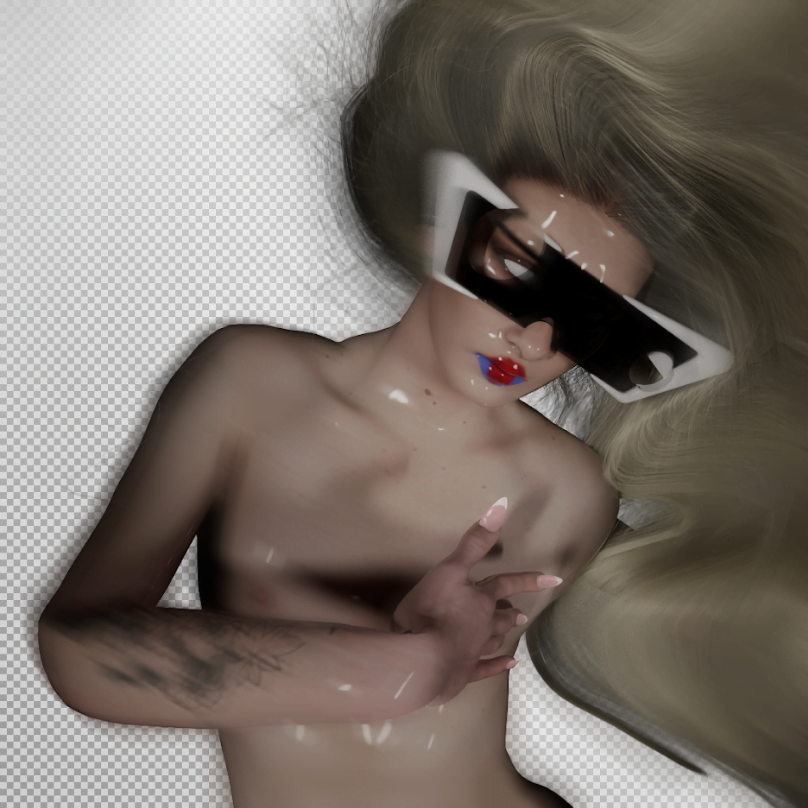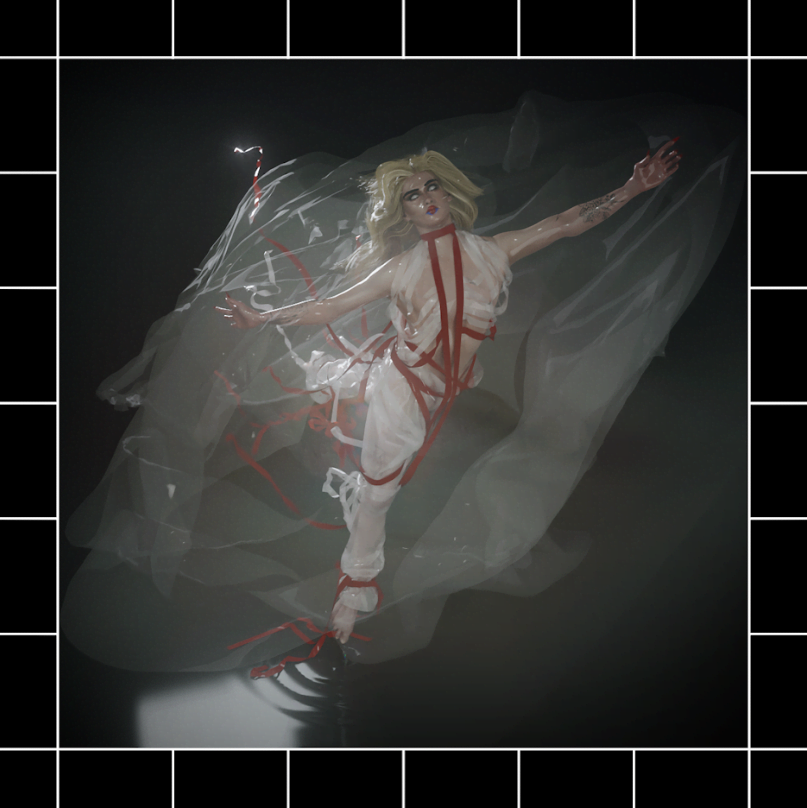 SamJ (They/Them), born in 1998, is inspired by the anthropology of self. Their work concentrated on how we express ourselves, communicate subconsciously, and choose to find our place in the world through various boundaries and labels. With a BFA in Graphic Design, they started their practice as an artist in 2020 by selling their work as an NFT shortly after graduating from James Madison University and moving to Amsterdam, where their studio is located now.
Since then, they have been exploring gender, performance, identity, and conscious expression through the lens of digital media and posthumanism. Their artworks have been featured/collected by Gucci, the Museum of Crypto Art, Gmoney, Claire Silver, Givenchy Beauty, Christie's, and many other prominent pillars of the Web3 art movement.
Nicole Ruggiero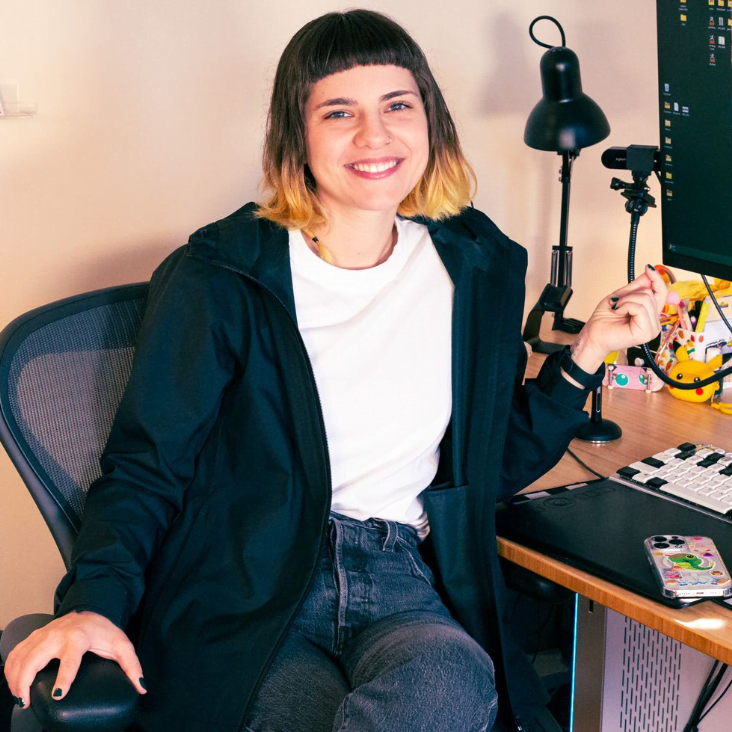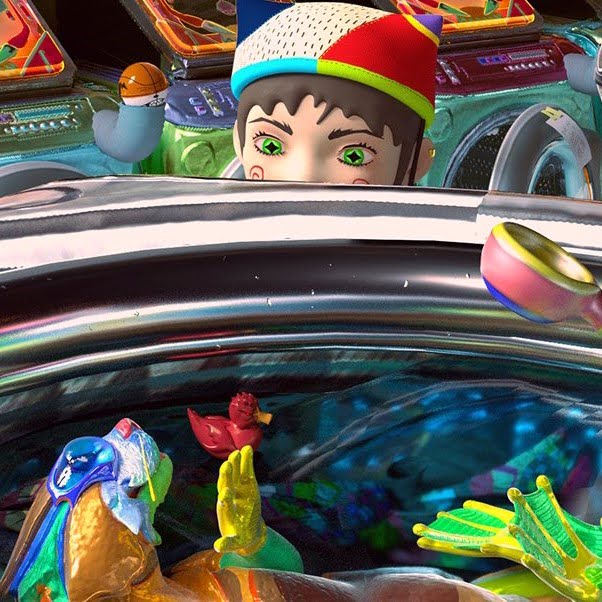 Nicole Ruggiero (She/They) is a 3D visual artist whose work concentrates on tech and culture. Her pieces are deeply inspired by the emotional, social, and aesthetic facets of technology and how that culture also manifests itself in the physical world. Lately, Ruggiero has focused on following her passion for creating and animating characters, working alongside her partner, Sam Clover (Planttdaddii). Together, the two started Moonmilk Studio, a full-service animation studio, and are currently creating assets for an animated series called Wish 'N Wash, which is a light-hearted comedy about a world where soap is scarce so people go to the local laundromat and casino with the chance to win big.
Institute of Digital Fashion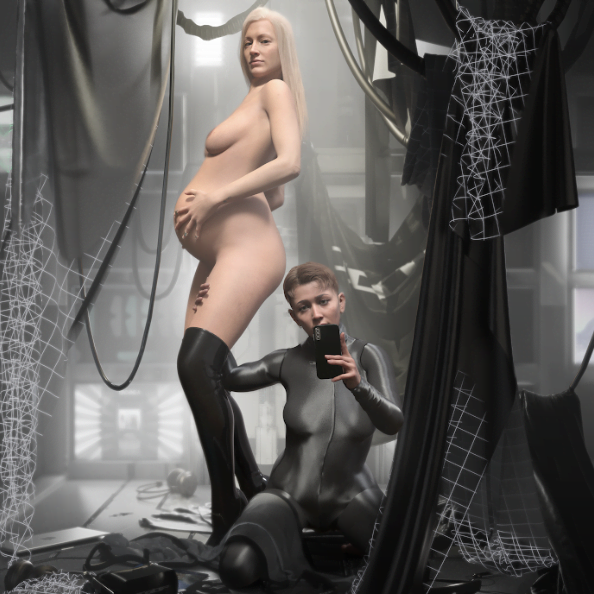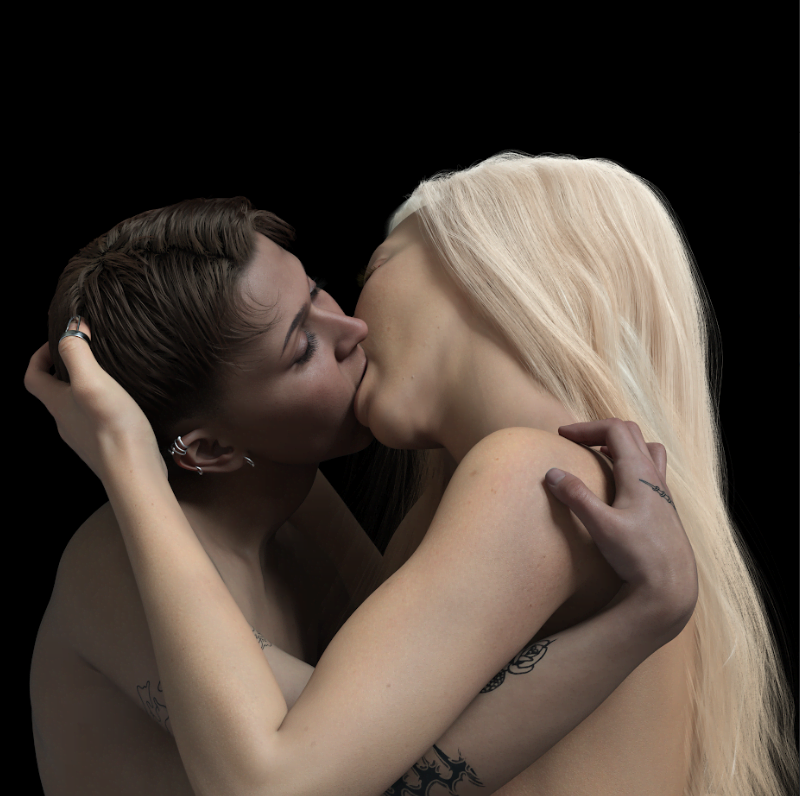 The Institute of Digital Fashion (IoDF) is a pioneering new-era institute and think tank launched in 2020 by co-founders Leanne Elliott Young (She/Her) and Catherine Taylor (She/They). It seeks to create a new vocabulary for fashion's metaverse futures. The imprint aims to provide world-class immersive digital solutions, strategies, and innovations while pushing for a more inclusive, sustainable, and diverse IRL x URL reality.
Through AR, VR, UX, NFTs, digital try-ons, research papers, and metaverse consultancy, IoDF delivers innovations that take the industry beyond its comfort zones, building 360-world solutions. Currently holding six industry "firsts," IoDF is noted as a global leader in digital fabrication, IRL x URL experiences, clothing, avatar, environments, diverse digital representation, and immersive VR AR and WebXR. Via education, activations, and discourse, IoDF' is working to move the industry beyond its hierarchical traditions.
IX Shells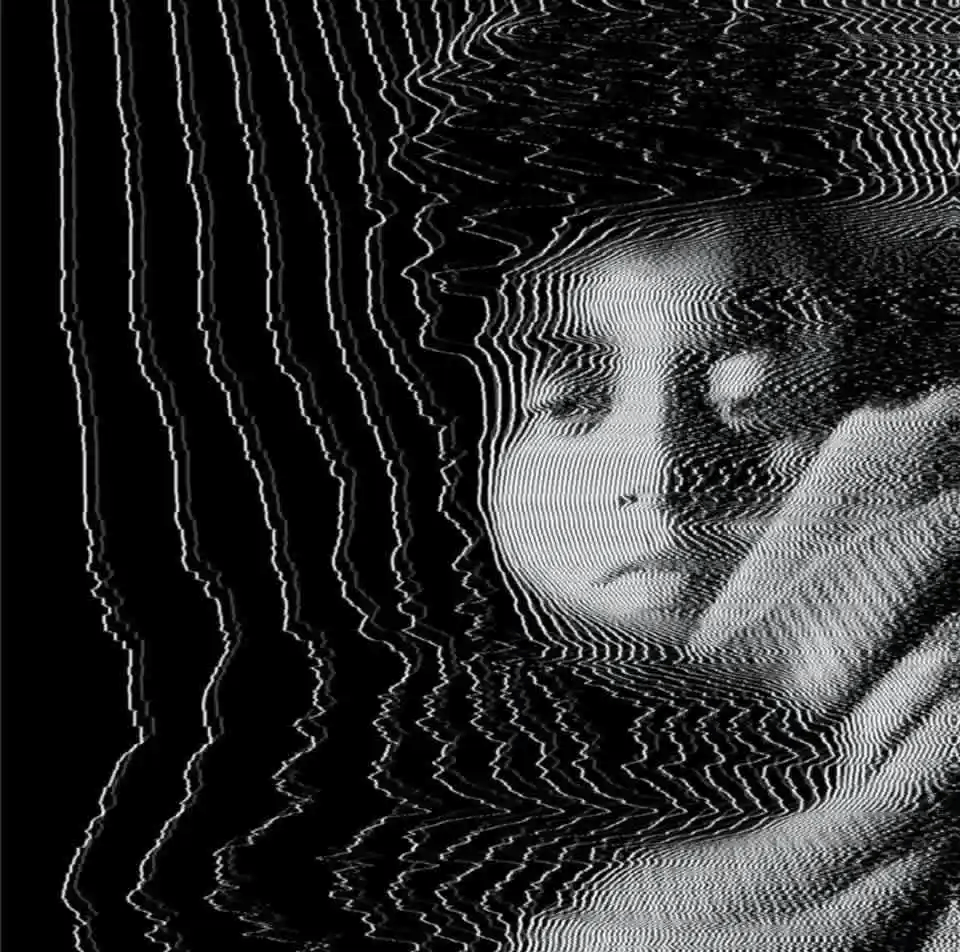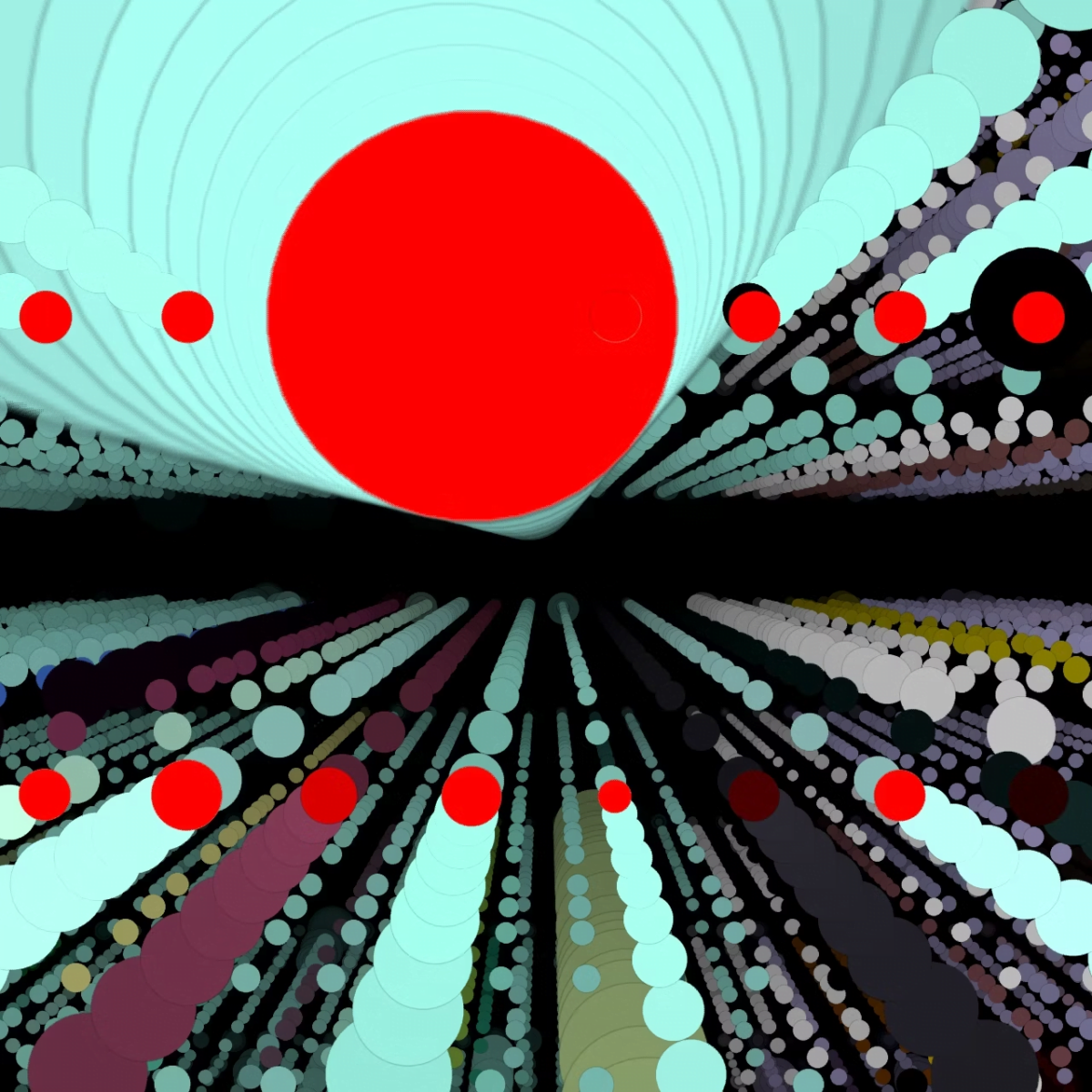 Panamanian-born IX Shells (She/They), real name Itzel Yard, is a progenitor of NFT art who utilizes generative creativity as a force for change. Her interest in cryptography and social security manifests itself in real time through her work with The Tor Project, an organization focused on software security. She has always been intently focused on improving online ecosystems and ensuring the welfare of current and future digital creatives. She is a member of numerous DAOs, including UnicornDAO. Her outputs stand alone within this burgeoning and now rapidly growing field of digital creativity, and her work and humanitarian ethos are a shining testament to her position within the NFT art movement.
Nadya Tolokonnikova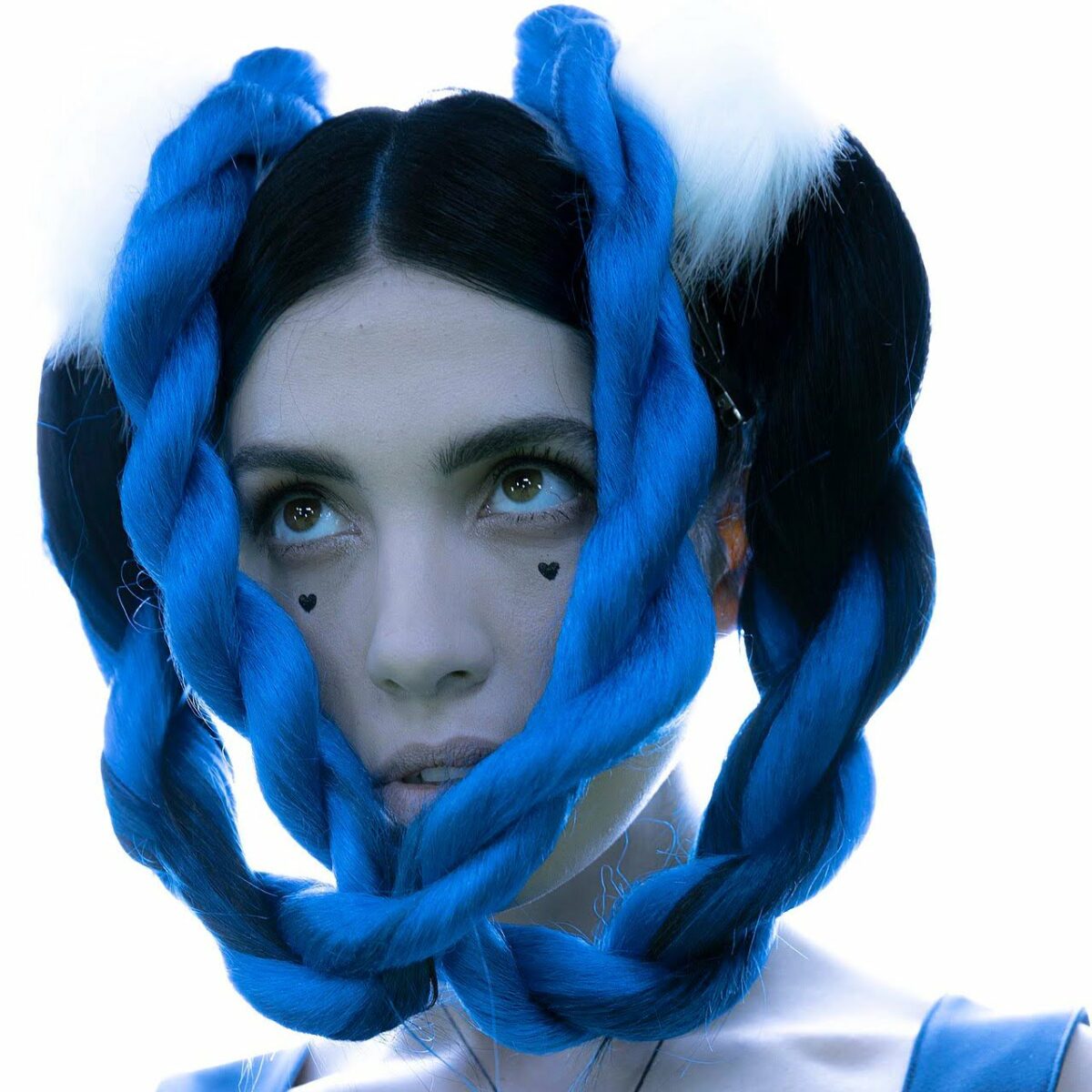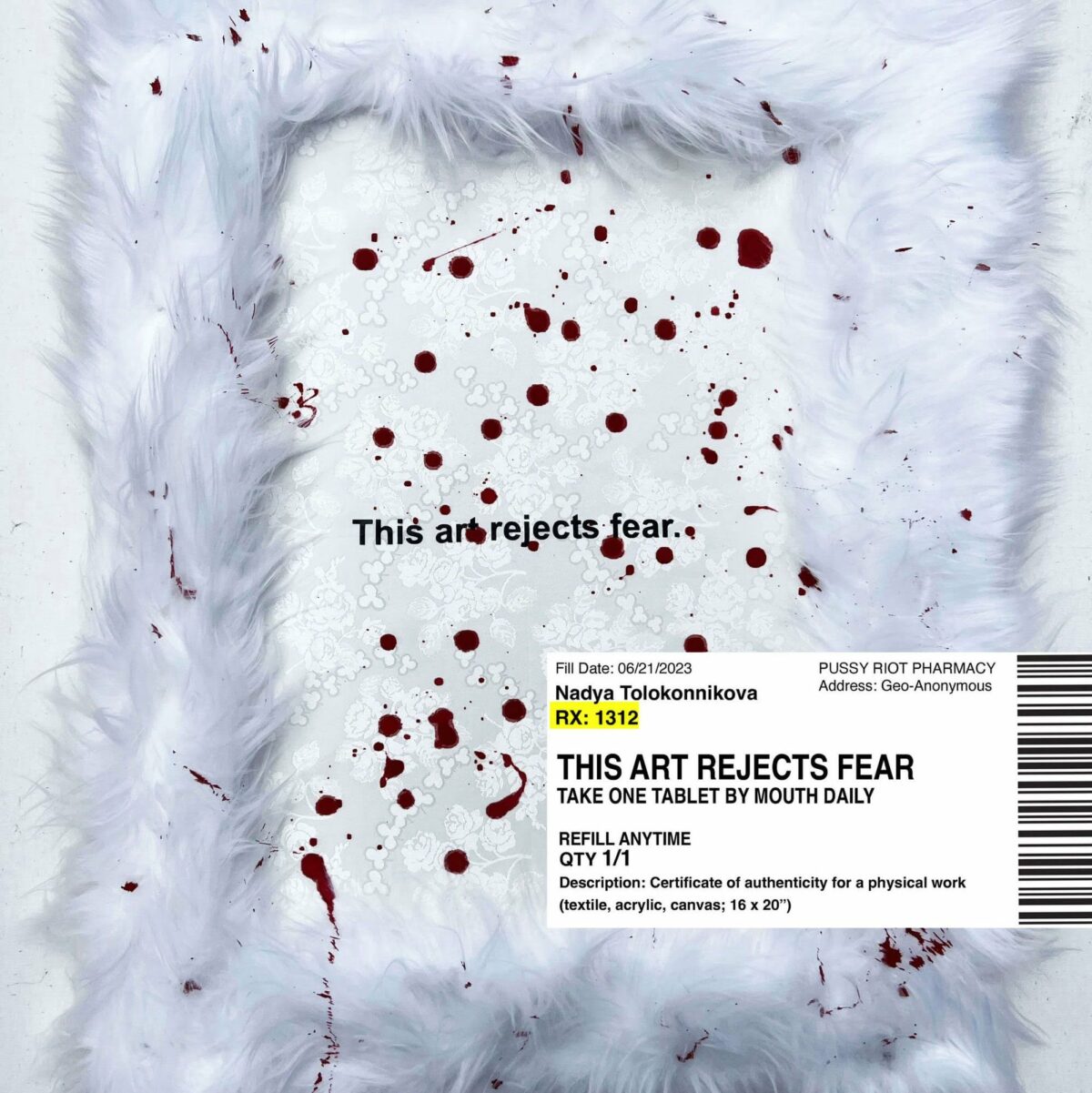 Nadya Tolokonnikova (She/They) is a founding member of Pussy Riot, the Russian feminist protest art collective which now counts hundreds of people among its numbers. She was declared a "foreign agent" by Russia in 2021 after doing a two-year prison bid in her country of origin following an anti-Putin performance piece she and conspirators staged inside a cathedral in Moscow. An activist all her life, Tolokonnikova has continued to use her artistic talents to demand political and social change for the underrepresented and underserved, achieving notoriety and publicity through her many ventures, including with legacy auction houses like Christie's.
Since entering the NFT community in 2021, she's become an integral part of the ecosystem — collecting and supporting crypto-artists while simultaneously minting her own NFTs as a new form of social activism. In 2022, she helped raise $7.1 million to aid Ukraine by backing UkraineDAO, teamed up on an NFT release in to benefit the Center for Reproductive Rights, and launched UnicornDAO with the goal of "redistributing wealth and visibility to create equality for women-identified and LGBTQ+ people." Since UnicornDAO's launch, the art collective has raised more than $5 million to support reproductive rights and the careers of marginalized artists.
---
UnicornDAO is co-founded by Nadya Tolokonnikova of Pussy Riot, John Caldwell, and Rebecca Lamis. UnicornDAO hosts an eclectic group of members, including Karatekid, Chanel Verdult, Grimes, Beeple, Guy Oseary, Gmoney, Collab+Currency, and more, who delegate weekly on future acquisitions to add to their growing collection.
Since being founded in March 2022, UnicornDAO has continued to collect, commission, and exhibit hundreds of physical and digital NFT artworks. Unicorn's diverse collection showcases an extensive range of digital and contemporary art, priding itself in multidisciplinary works. The DAO's vault is thoughtfully balanced to historically archive creators within arts and technology by harnessing blockchain as its decentralized catalyst.