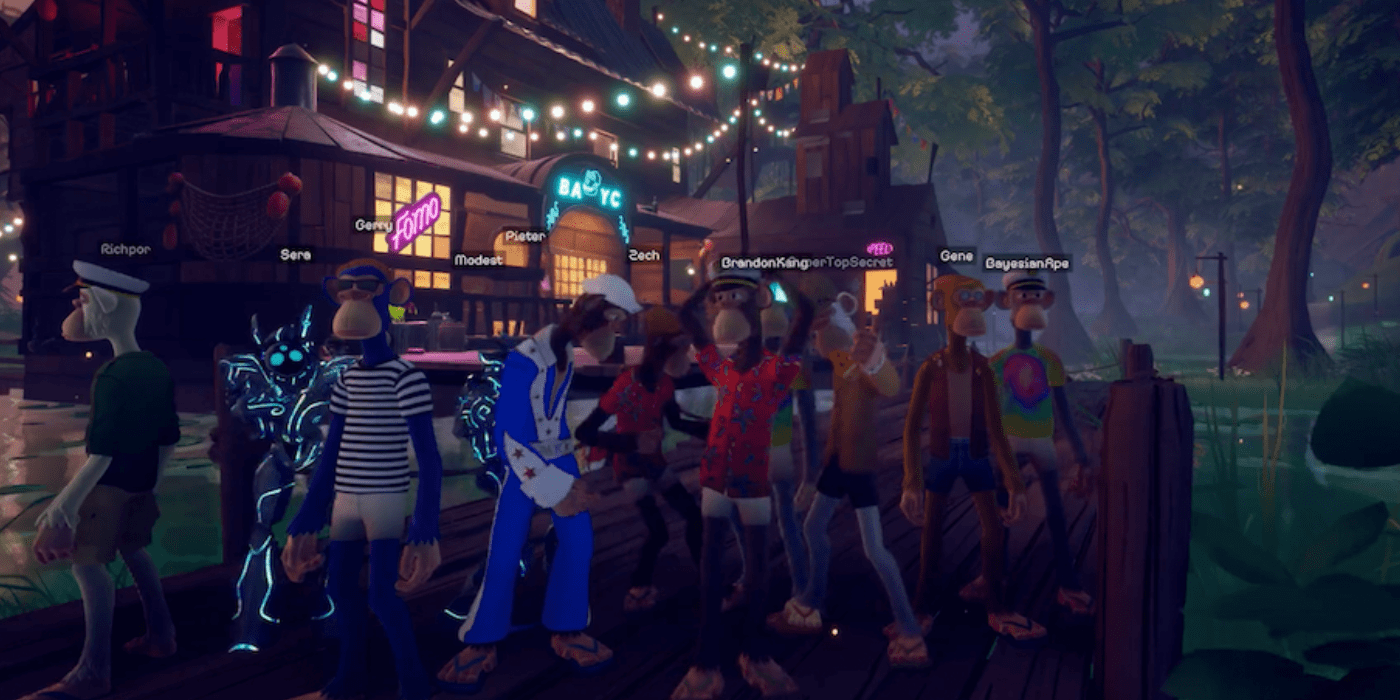 Yuga Labs, the company behind several of the Web3 space's most successful and well-known NFT brands, previewed its latest Otherwise metaverse developments to a small group of Bored Ape Yacht Club and Otherside community members on July 27 in Studio City, California. The group, which consisted of 40 Voyagers, got a chance to check out never-before-seen concept art for Otherside that has been in development for the past year and take part in a walk-through of a part of the island that resides at the center of the metaverse.
From NFT to 3D Avatar
Many of the Voyagers in the demo were playing with 3D versions of their BAYC PFPs, with a portion of the group consisting of Otherdeed holders as well. This demo represents the first of these avatars ahead of Otherside's official release. Players were shown a teaser for Legends of the Mara, Yuga's 2D strategy game.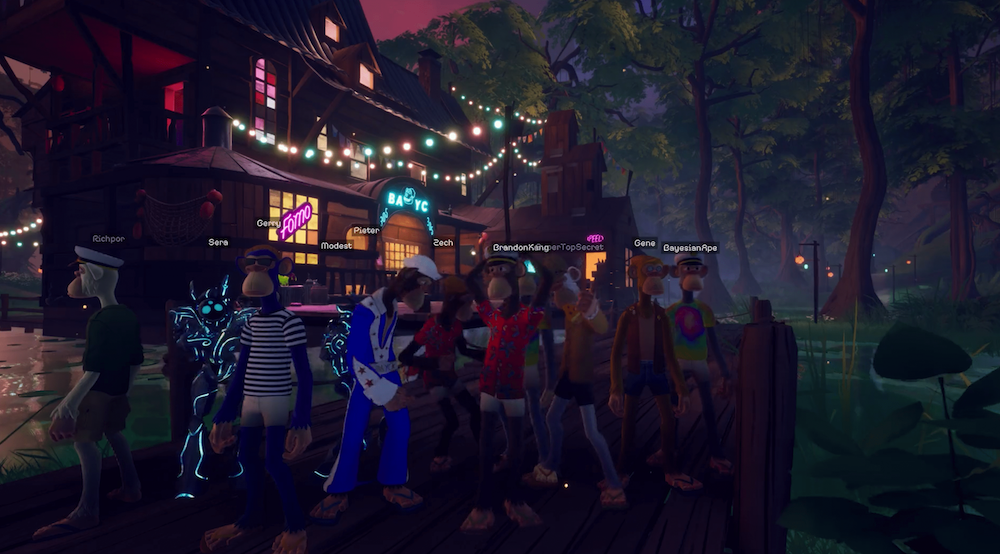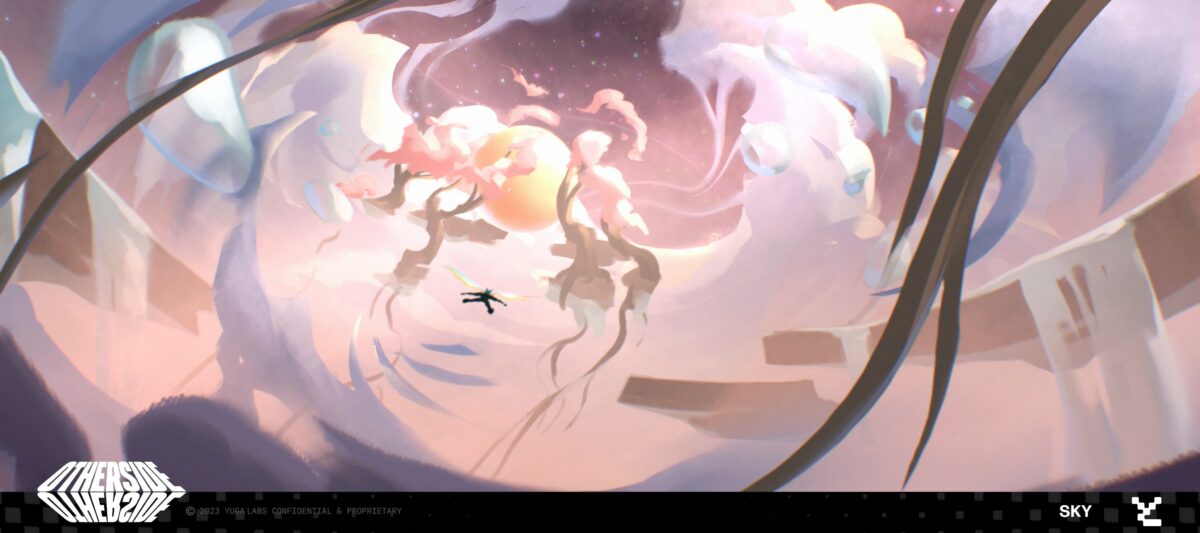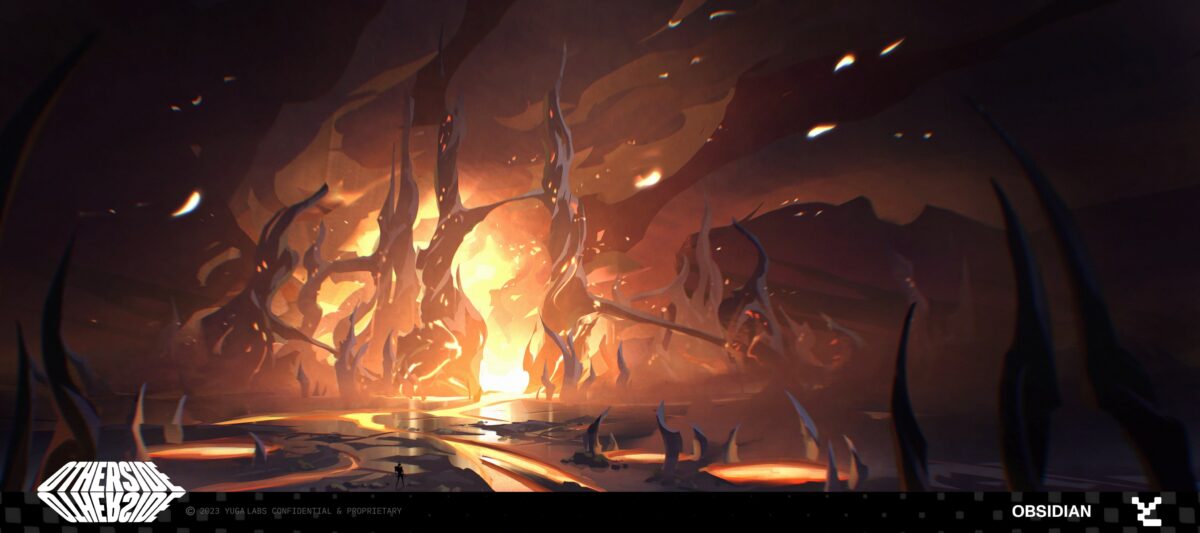 The Vision for Otherside
As Yuga continues to build out its metaverse, nft now sat down with the company's Chief Creative Officer, Michael Figge, to talk about the Web3 juggernaut's vision for the Otherside. Right off the bat, Figge made it clear that, though Otherwise is a product of the Yuga universe, the metaverse will be a place for other communities to build things that embody their respective audiences.
"Otherside is going to be a home for all communities to be able to build things that resonate with their own communities," Figge said. "So, although there are base-level choices that resonate with [Yuga's] brands, as other people come and build in Otherside, they may make different choices."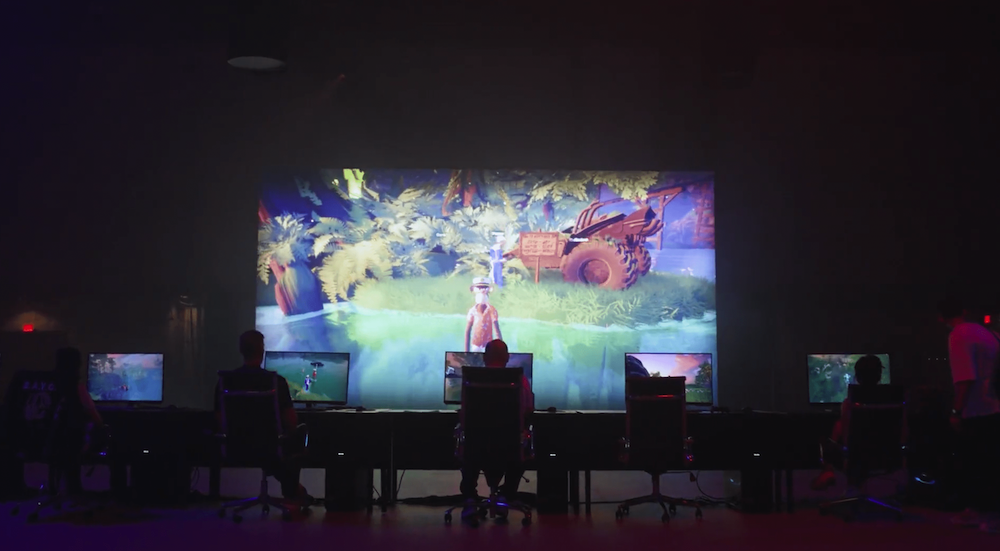 It's an interest-piquing concept for the metaverse, something that observers both within and without Web3's walls have become increasingly skeptical about in the last year. Like NFTs themselves, the metaverse exists as an expression of technology that has yet to really find its place in the world. While the idea of having meaningful experiences in an immersive digital world represents a tantalizing possibility, no one has quite pulled it off yet in a convincing manner that also serves as a value add to its users.
Yuga aims to change that, and Figge acknowledges that there have been no shortage of approaches to "this very open word that is the metaverse," as he describes it.
"A lot of [these attempts] haven't been able to resonate as much as Otherside," Figge says. "When we turn Otherside on, thousands of people who are owners of Otherdeeds show up to be a part of the process of building Otherside together. And that level of density is just lacking in a lot of other attempts. When you go into other [metaverse] worlds, it's a pretty empty experience, and that's not really why people want to go to a digital world."
Part of Yuga's aim is to establish the feeling of excitement and connection that the early web provided with its first forums and chatrooms. During Yuga's initial "trips" to Otherside this and last year in which they demoed the metaverse to a few thousand users at a time, Figge says it has been encouraging to see the wide variety of individuals, browsers, and hardware and wallet types taking part in them.
The reason for this week's much smaller-scale, in person demo is to get a better look at the many tech and creative issues that need to be resolved that Yuga is testing at scale. Having a more controlled environment to work on these, he says, is crucial.
"For us, the only way to really get feedback becomes to look for it on Twitter," Figge notes, "and that's not the best data set to make Otherside better. So, by bringing people into a room, and giving them a more pared down experience with less features, we can actually focus on what's really important."
Figge underscored Yuga's IP licensing conditions as one of the reasons that its holders and wider community trust the company to build collaboratively with them. BAYC holders have long been able to monetize their PFP, and just this week, Yuga announced its Made by Apes platform, where holders can request a unique, on-chain license that doubles as a certification for their product offerings.
Ultimately, Yuga wants Otherside to be an enjoyable experience in its own right, even without a bunch of bells and whistles.
"Without any features, you should be able to enjoy just being in that world," Figge said.