The Alpha:
Yuga Labs, the Web3 behemoth behind the Bored Ape Yacht Club and Otherside, recently announced the appointment of Activision Blizzard President and COO Daniel Alegre as its new CEO, according to a press release shared with nft now.

Alegre, whose term as CEO will begin in the first half of 2023, succeeds Nicole Muniz, who will stay on as both a partner and strategic advisor to the organization. The former Blizzard executive will work closely with Yuga Labs Founders Wylie Aronow and Greg Solano to further expand the business's presence in the Web3 world and beyond.

Alegre brings a wealth of experience to Yuga Labs, having overseen the international delivery of franchises like Call of Duty, World of Warcraft, Diablo, Overwatch, and Candy Crush. He also spent more than 16 years at Google, serving as the company's President of Global and Strategic Partnerships and in several other positions.

The announcement is further evidence of Yuga's ambitious plans to build out its interoperable gamified metaverse and make a name for itself in the blockchain gaming space.
Why it matters
Yuga Labs isn't joking around. After launching the most successful NFT project of all time in April 2021 in the Bored Ape Yacht Club, the company has gone on to acquire and release IP licenses to holders of top NFT collections like CryptoPunks and Meebits. The well-established Web3 entity has since expanded on a massive scale. Yuga has made no secret of its intentions to blow up the metaverse and blockchain gaming spheres, having announced its gamified metaverse platform Otherside in March 2022.
Otherside, which allows users to turn their NFTs into playable avatars in the digital space, was built in collaboration with Animoca Brands, the well-known gaming software and VC company that develops and publishes a wide spectrum of blockchain and traditional games. The narrative-driven metaverse also incorporates Improbable's MSquared platform, which features game-streaming functionality that allows users to join the metaverse from laptops and phones without the need for expensive or resource-intensive gaming setups. The message has long been clear: build out, disseminate, and lower the barrier of entry to the world of blockchain-integrated gaming in the metaverse.
The efforts to do just that have been increasing in frequency and intensity throughout the year. In March, the company raised $450 million in a funding round led by a16z, putting Yuga Labs at a $4 billion valuation. Bringing on the former President and COO of a major gaming competitor is a signal that Yuga is seriously invested in growing its Web3 empire, absorbing the biggest names and best talent it can in the process. Marking the occasion, Alegre chose Mutant Ape #3850 as his Web3 avatar from BAYC's second NFT collection, the Mutant Ape Yacht Club.
The transfer of power from Muniz to Alegre makes perfect sense. The former has done an excellent job at scaling the company to what it is today, but navigating the metaverse gaming sphere demands some serious industry know-how. Alegre's pedigree will add some much-needed wisdom and expertise to Yuga Labs as it ramps up expansion efforts. In the press release, Yuga Labs Co-Founder Greg Solano noted that outgoing CEO Nicole Muniz has been a "trusted leader" who helped set the company up for success and that she won't be "going far," staying on as a partner and strategic advisor to help with the administrational transition and beyond.
In July, Yuga Labs invited 4,300 Otherdeeds metaverse land plot owners for a "First Trip" tech demo of its immersive online platform. The company also announced that all Otherdeeds owners and select third-party developers will be able to participate in the game's first phase.
"I look forward to working with the passionate, creative team at Yuga to innovate, inspire, and shape the future of the internet together," said Alegre in the press release. This is a common position to take upon entering a major Web3 role, but so long as that future involves Web3-integrated gaming experiences, a Yuga-backed Alegre is as likely as anyone to make it a reality.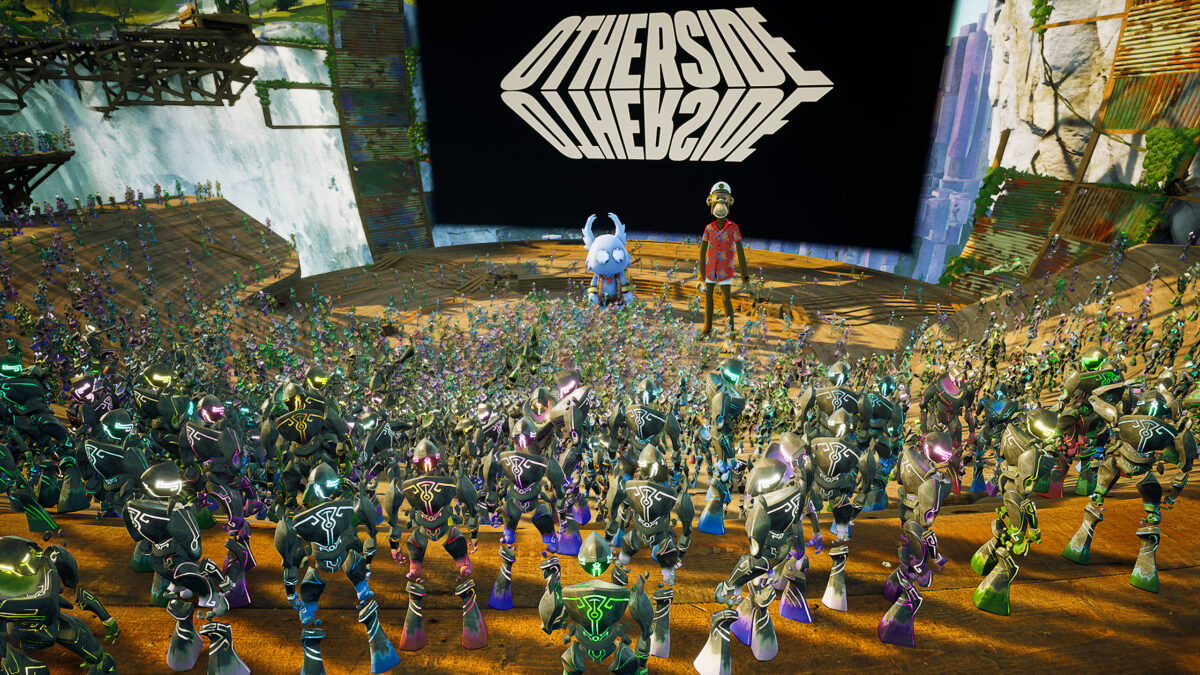 "Nicole, Greg, and I have been on the hunt for someone with Daniel's skill set for some time," said Yuga Labs Co-Founder Wylie Aronow in the press release. "The business, our ambitions, and the complexity of the work have grown beyond our wildest expectations. We are thrilled to have him join the team to help with our vision of a truly interoperable metaverse. Daniel has held one of the highest level roles at one of the largest gaming companies in the world. He brings valuable experience across entertainment, e-commerce, and global strategic partnerships — all of which are critical aspects of an immersive web3 world built by creators and for creators."
What's next
Expect Yuga Labs to head hunt more talent in the future. Adding a name like Alegre to its roster only increases the company's gravitational pull, showing Web3 and Web2 players just how committed the company is to getting its gaming universe right. With the beta version of Otherside scheduled to launch sometime in 2023, Alegre's influence couldn't have come at a better time.
But wait! There's more: