NFTs: you know them, you love them, and now… you can eat them? Well, not really. It would be physically impossible to eat a non-fungible token. That is unless you were to transfer one to a hardware wallet, and then, well, you get the rest. Instead of endeavoring for indigestion (or a trip to the emergency room), perhaps consider patronizing one of the many NFT projects bringing a new sort of utility to holders: food.
That's right, while over the past few years, NFTs have proliferated outward from the blockchain, impacting and intertwining with nearly every possible facet of pop culture, they've finally landed in the culinary industry. And while most creators have been hard at work utilizing the blockchain as a host for video games, television shows, movies, music, and nearly any other type of intellectual property (IP), some are thinking outside the box and revolutionizing a new market sector of non-fungible nosh.

Bored Ape NFT holders have consistently found creative and unique ways to monetize their owned IP. But potentially one of the most interesting (and edible) ways a BAYC community member has done so is via the Food Fighters Universe. A multi-faceted NFT project at its core, Food Fighters first staked its claim in the industry with Bored & Hungry — a fast food restaurant in Long Beach, California, that employs four BAYC NFTs as facets of its branding.
Since the launch of Bored & Hungry, Food Fighters has branched out to various BAYC-inspired food endeavors. Two of the project's most notable BAYC-focused food offerings are Dr. Bombay's Sweet Exploration — a dessert shop collaboration with Snoop Dogg — and Bored Taco, a joint venture with Web3 architect and crypto-fund founder Champ Medici.
Pizza and the blockchain — just try to name a more iconic duo. Born as a whimsical take on the iconic Bitcoin Pizza Day of May 23, 2010, Rare Pizzas first started making waves in 2021 with an attempt to throw the world's largest pizza party. That year, the Rare Pizza team spent over $300,000 at more than 300 pizzerias in over 60 countries to bring fresh pies to crypto and NFT enthusiasts globally.
To get involved, collectors need only purchase a Rare Pizza Box to support the project's mission. And better yet, unopened boxes can be redeemed at the Rare Pizza website for a 1/1 piece of rendered art featuring a random assortment of toppings from the 314 artists that helped build the collection.
NFT Wine & Spirits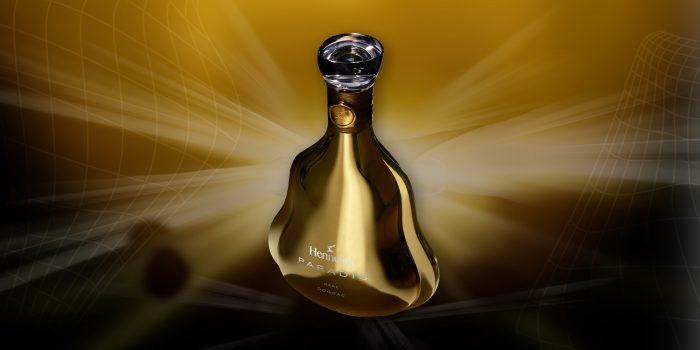 Perhaps it's already common knowledge, but NFT folks love to party. At massive celebrations hosted on the outskirts of conferences like NFT.NYC and Art Basel Miami, you'll almost always cross paths with some sort of Web3-themed cocktail. But IRL meetups aren't the only place where wine and spirits have taken form in the NFT space.
Through endeavors like WokenWine — a company that hopes to enable wineries to utilize NFTs to track their wines and help end counterfeiting practices — wine has quickly found its way onto the blockchain. And even beyond Web3-native projects, the industry's exposure to the non-fungible market has continued to grow, with numerous independent wineries offering their own NFTs for authentication purposes.
In the spirits sector, though, NFT enthusiasts need look no further than BlockBar — a blockchain-based spirits platform where users can buy whisky, tequila, and other alcohol as NFTs that can be redeemed for the physical bottle. As the world's first DTC NFT marketplace for luxury wine and spirits, BlockBar operates with the goal of making luxury spirit collecting more safe, seamless, and accessible.
For those that cannot yet legally consume alcohol or who aren't fond of wine and spirits, Ape Beverages offers an alternative. The first sustainable water beverage to come from Web3, Ape Beverages, aims to hydrate the NFT space with its first offering, Ape Water, sourced from Mt. Shasta, California.
Similar to the ventures of the Food Fighters universe, Ape Beverages utilizes a Bored Ape as the face of its branding, which has acted as a lightning rod for endorsement from BAYC holders. The brand has already begun to make a splash with its events and general presence at influential conferences. It even comes with a philanthropic mission to aid communities in need of clean water resources.
In contrast to Bored & Hungry, some NFT restaurants aren't made for everyone. Similar to the luxury nature of BlockBar, there are a select few NFT culinary experiences that are only truly accessible to those in a specific tax bracket. Flyfish Club, an NFT-gated restaurant still in development, is undoubtedly one such experience.
At the beginning of 2022, entrepreneur and prominent NFT creator/collector Gary Vaynerchuk announced that he and his hospitality company, VCR Group, would create the first NFT Restaurant. Set to open in 2023, Flyfish Club will be located in New York City and will be a members-only private dining club where membership is purchased as an NFT.
While Flyfish Club will surely not be accessible to all, the idea of token-gated, members-only experiences is nothing new in the NFT space. Considering numerous brands and projects, and even live events, have implemented token-gating as a way to reward their core fans, it wouldn't be a stretch to assume that in time, perhaps other NFT culinary endeavors might do the same. For now, it may only be restaurants and social clubs, but in time, the intersection of NFT and food will surely continue to heat up.