Of the many projects designed to provide a more tangible way to experience the new possibilities of Web3, Decentraland might be the best yet. Despite the game's technical shortcomings, this isn't the type of game you can measure by most traditional metrics. It features simple graphics, sound, and gameplay that lags behind even the decades-old virtual worlds in Second Life. This raises the question: if it's so behind-the-times, why bother playing Decentraland?
The answer is simple: it's the opportunity to participate in the continued development of a template for the virtual worlds in all gaming, thanks to its emphasis on community and blockchain-enabled features.
Shaking up the metaverse: what is Decentraland?
First thing's first: what is Decentraland, anyway? As its name suggests, it's an online game that offers users the chance to explore (and help build) a truly decentralized virtual world within the confines of the game.
Sounds cool. But how do I play Decentraland?
In just a few clicks, you can head straight from the game's website into the game itself, without leaving your browser.  Decentraland is currently playable on any Chromium-based browser, in addition to Firefox. Adding to its accessibility is a Guest Mode for users without a crypto wallet. It's a stripped-down version of the game that lets you explore the many worlds users have built so far, but bars access to its various suites of creative tools. Of course, users may also opt to play the game via a downloadable desktop app. Like most other metaverse games — you can even experience a total immersion into the game via a VR headset.
What does the 'decentra' part of Decentraland mean?
When it comes to online browser-based games, you can say that RuneScape walked, so that games like Decentraland could fly. Unlike most other games operating under a virtual world framework, Decentraland is decentralized. Instead of having a single developer generate the game's content, in-game content is created almost entirely by its community.
Notably, an analog to this format appeared more than a decade ago with the release of Spore in 2008. This life simulator allowed players to herd a species' evolution from a cell-based organism into a space-faring civilization. Notably, other species encountered during gameplay were often species created by other players. You can imagine how that went down.
Decentraland players can create whatever they want to help populate the in-game world. And by whatever, we truly mean whatever. As of writing, Decentraland lacks any form of formal content moderation. Although this might seem like a red flag, other metaverse projects in the past have successfully launched without proper rules in place, instead relying on the community to "govern itself."
Wait, who owns Decentraland?
Technically, everybody. Since it's a blockchain game, all in-game assets — including each user's in-game currency — are saved onto the blockchain. But if you're wondering who developed the game, that would be game devs Ari Meilich and Esteban Ordano.
Together, the pair worked on the game's first betas, and established The Decentraland Foundation in February. With the support of the game's community, the Decentraland DAO was also successfully established, which enables the game's community to vote on the development direction it takes moving forward.
Can I sell the stuff I make on Decentraland?
Yes. And for real money, too. Everything in Decentraland is decentralized — even its in-game currency MANA, which doubles as a crypto coin and can be traded in for fiat currency. This is how Decentraland players make money from playing Decentraland and enjoy the game's play-to-earn (P2E) potential.
One of the most common ways users earn money from the game is by operating within its economy as a virtual merchant. Many users sell their creations on the Decentraland Marketplace for other users to own and use. Devs and users have also fashioned games to play within Decentraland that are P2E experiences unto themselves, including a metaverse take on poker.
So what can I do in Decentraland?
Decentraland is a virtual world — in both function and genre. Virtual worlds are games that fall under the larger umbrella of massively multiplayer online games (MMOs), which enable large groups of players to interact with one another in a persistent digital world.
What makes virtual worlds unique within the MMO sphere, however, is their structure. Unlike MMORPGs like World of Warcraft or Final Fantasy 14, virtual worlds are open-ended, with no explicit objectives or missions imposed on the player. Instead, the "game" lies in interacting with others. In Decentraland's case, that interaction often comes in the form of in-game events, notably including virtual concerts from Deadmau5.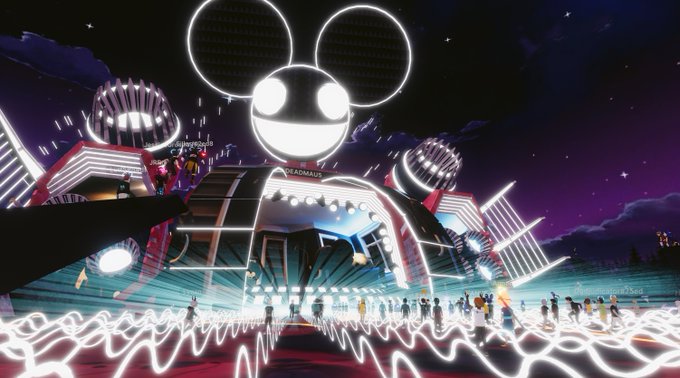 At these large-scale social events in the game, its potential truly begins to shine. Player avatars flocking to these virtual event venues often arrive decked out in user-generated clothing. Often, these virtual venues will also be built by users, living on in-game parcels of land owned by the players.
Wait, I can own land in Decentraland? So how do I buy it?
Yes. Decentraland is one of many platforms in the Web3 space that offers you the chance to own virtual real estate, complete with an NFT title and deed in the form of a LAND token. Plots of land are divvied into 16×16 meter parcels and are often sold in package deals as estates, consisting of multiple parcels bundled together. Once a user owns land in-game, they're also free to build whatever they want on this virtual land.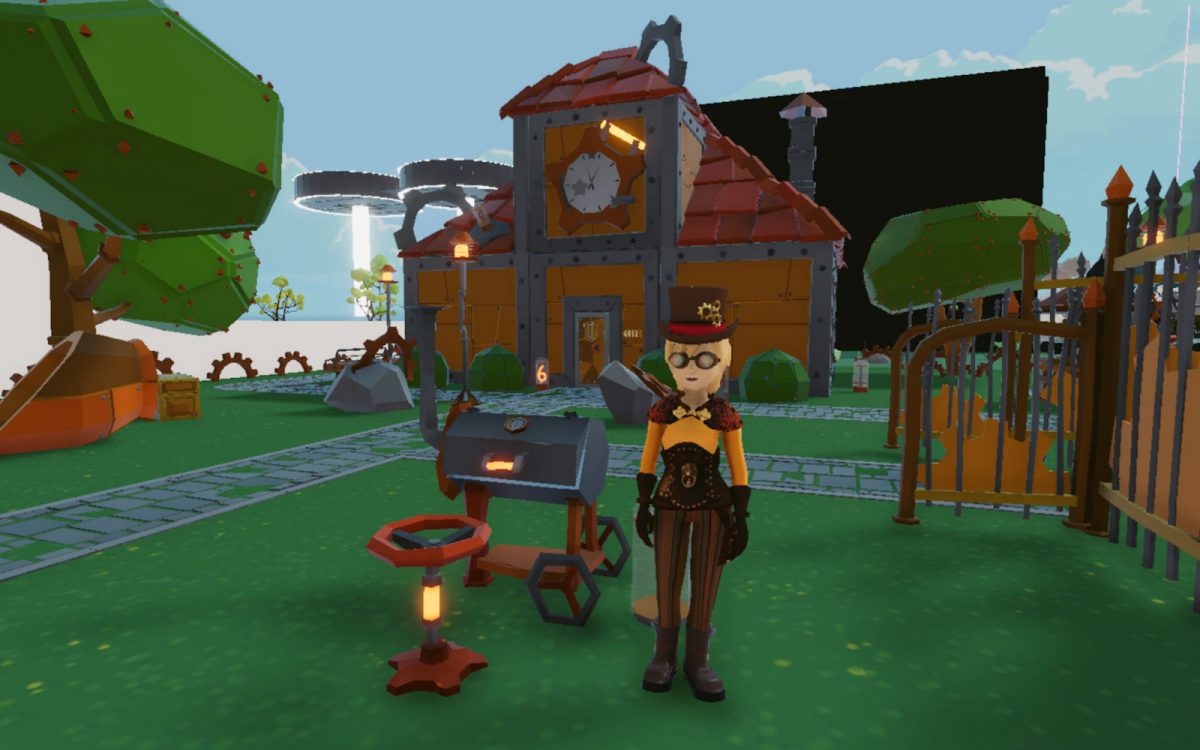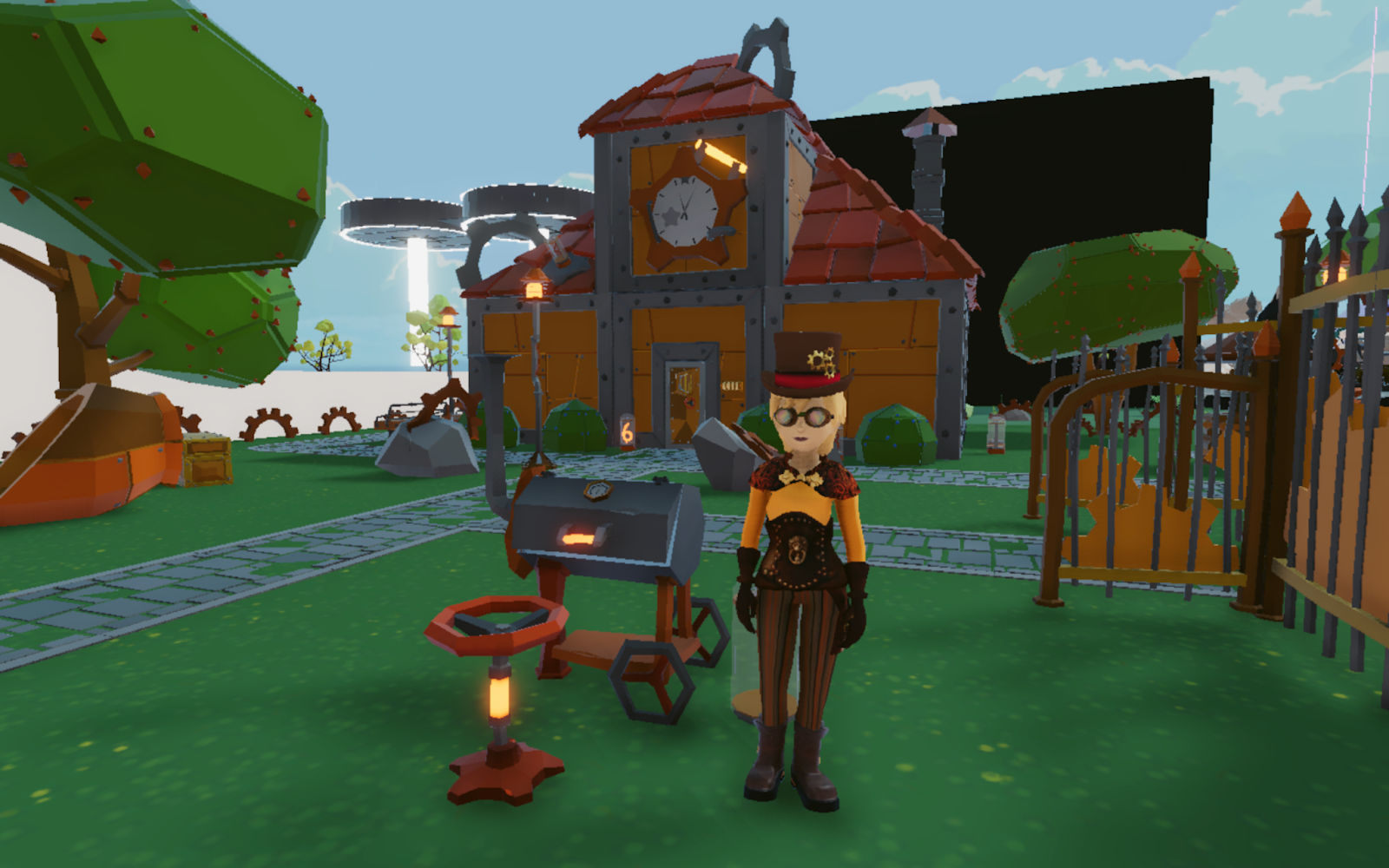 In total, there are 90,000 parcels of LAND in existence, with several thousand of those parcels privately owned by the game's developers to function as roads and other public utilities necessary for the game world to function.
Users are free to buy and sell these properties on the official Decentraland Marketplace, or peruse secondary markets found on NFT marketplaces like OpenSea.
Virtual real estate sounds expensive. So how much is land in Decentraland worth?
It varies. As of writing, current floor prices for Decentraland properties are at 1.74 ETH. While pricing for virtual real estate is nowhere near as expensive as it is in the real world, some parcels of land have sold for eye-watering amounts on the secondary market. For instance, this parcel fetched a price of 2 million MANA — which amounts to a little more than $1.6 million, according to recent valuations of the token.
Decentraland's journey so far
Decentraland has come a long, long way since its first steps as the rudimentary Stone Age demo back in 2015. Even before its official public release in February of 2020, the game was already making waves in the public consciousness. Notably, BBC Trending covered Decentraland's rapidly growing support following the release of the current iteration's beta in 2018.
The public is gradually warming up to the idea of owning virtual land — and learning about Decentraland in the process — more and more people have been buying into the idea of engaging in this Web3 simulacrum of society. In the process, Decentraland's MANA token has gone up, reaching a peak valuation of $4.65 per token in November of 2021, according to CoinGecko. Today, it sits at roughly $0.80 per coin — still an impressive feat, considering MANA's starting value at 1 cent in the wake of the initial beta's launch, back in October 2017.
So, is Decentraland a game worth playing? It might sound cheesy, but the answer to that question ultimately falls on you. It's not a game in the traditional sense — it's a process. While there might be more polished virtual world experiences available for you to play right now, Decentraland offers players something else: an open invitation to join its community, and bring the game to new heights.