Fashion is one of the purest forms of self-expression, acting as an integral touchpoint for social connection and communication. And as the divide between our real and virtual lives becomes increasingly blurred, consumers are now directing more focus toward digital appearance.
This trend has already started to play out in the gaming industry, where the lion's share of the revenue is generated by selling in-game virtual cosmetic items and goods. Fortnite has sold billions of dollars in cosmetic avatar skins in the last year, pulling in more than $50 million on NFL partnership skins alone.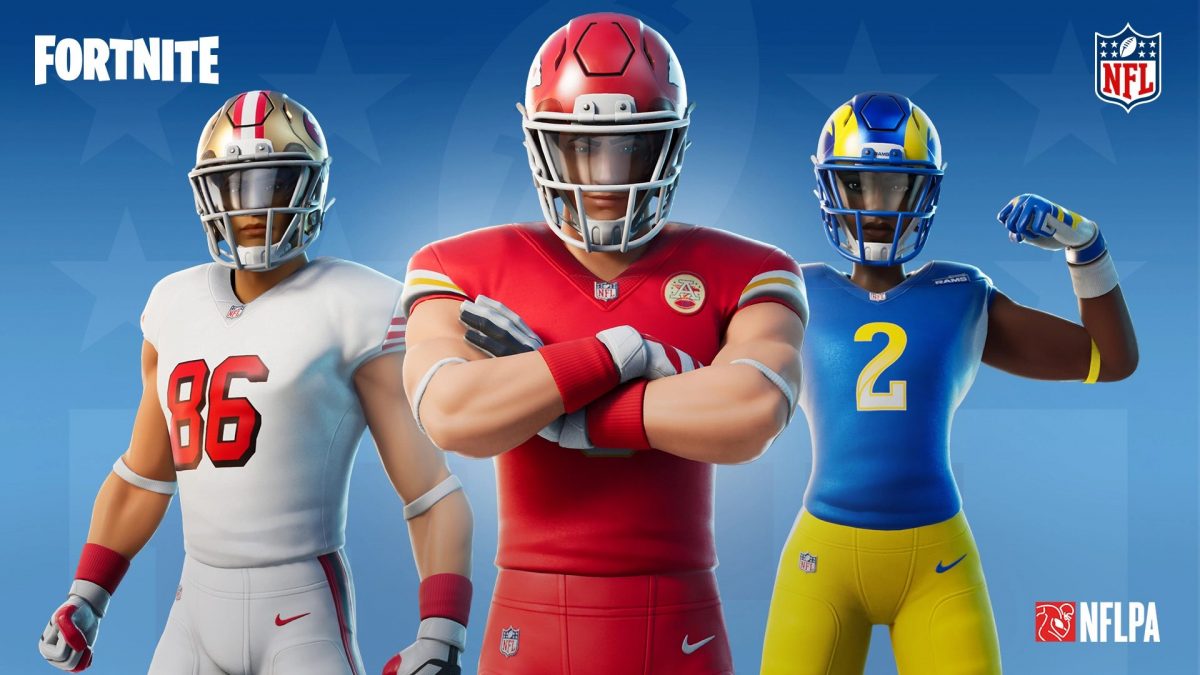 As we embark into the new age of Web3 and metaverse's growth, our avatars' digital fashion may become as important as how we dress our human bodies. Digital fashion NFTs will play a massive role in this transition.
This raises the need for an entry point that creators and digital fashion designers can use to navigate the world of digital fashion NFTs, and we're here for it. We'll cover the pros and cons of fashion NFTs, how and where to mint, pricing, community building, and much more. By the end, you should be equipped with everything you need to start your Web3 fashion journey.
Ready? Let's dive in.
What is digital fashion?
Digital Fashion is the process of creating and wearing computer-generated garments, accessories, shoes, and other items that only exist within their digital environment. Unlike physical garments, which are designed and modeled using tools like Adobe Illustrator or Photoshop, digital fashion garments are created using 3D design software such as Clo3D, Blender, and Marvelous Designer.
Digital fashion can provide enormous benefits, and legacy fashion brands have begun to take notice. For example, Gucci released virtual sneakers. Nike filed patents for "CryptoKicks" and acquired RTFKT, and Megan Kaspar was styled in virtual Fendi for her Haute Living cover story. Still, even with this experimentation, very few companies have focused on the indie creator.
While the idea and use cases for digital fashion are still nascent, recent advancements in Web3 and NFTs have made it possible for digital fashion designers to launch digital fashion NFT collections directly to the blockchain.
What are digital fashion NFTs?
Digital fashion NFTs are digital garments minted to the blockchain as non-fungible tokens. Once minted, these garments can be bought, sold, and traded on the open marketplace.
The main principle of NFTs is ownership. The same way we own the dresses and t-shirts in our tangible closets, we can now fill our virtual closets with our favorite digital garments. And, of course, digital avatars can then wear these garments across many different environments, including games, metaverses, and communication applications.
Benefits of digital fashion NFTs for fashion designers
Creative freedom
Despite being the creative force behind many of the traditional fashion industry's brightest trends, designers often face long hours and low pay. Even with the skill and drive needed to launch their own collections, most fashion designers are bogged down by the upfront cost required to bring their ideas to life. Between multiple rounds of sampling and high minimum order quantities (or the surcharges that come from not meeting them), releasing an initial collection can cost upwards of $10,000. This leaves much of the best talent either undiscovered or heavily filtered by the creative demands of a large corporation.
Digital fashion NFTs even the playing field, enabling the best talent to shine while requiring at a fraction of the upfront launch expenses. While physical garment creation comes with many production limitations and feasibility concerns, in digital fashion, practicality is an afterthought. Why wear a normal dress when you can wear a lava catsuit?
Sustainability
It's safe to say that the fashion industry has a sustainability problem. Fast fashion releases more annual carbon emissions than international aviation and maritime shipping combined, and textile dyes rank as the world's second-largest water polluter. Meanwhile, the production of digital apparel requires no manufacturing, packaging, or delivery vehicles, thereby emitting 97 percent less CO2 than the production of a physical garment and, on average, saving 3,330 liters of water per item.
Additionally, digital fashion lends itself to a shorter, less wasteful product development process with little to no sampling needed. This leads to better-informed buys and fewer markdowns.
Of course, digital fashion isn't ready to overtake traditional fashion, and likely never will be. After all, we'll always need physical clothing in our closets. 3D digital modeling enables the creation of more realistic digital samples, which will still positively impact the industry, regardless of whether the final garments are ever minted to the blockchain. While NFTs carry their own environmental consequences for climate-concerned fashion designers, digital fashion is a step in the right direction.
Phygital
Designers with physical and digital design talent can experiment with Phyigtal collections, which blend IRL experiences with digital elements. This is already popping up at fashion shows and through the introduction of augmented and virtual reality fitting rooms.
Financial benefits
In addition to increased profitability due to low manufacturing and labor costs, NFTs provide an economic model that the legacy fashion industry has never seen. For the first time, designers can benefit from the secondary royalty structures programmed into smart contracts. With the rise of secondhand fashion, this trend will likely carry over to the digital world, delivering value back to the designer each time a garment changes hands.
But the impact of benefits reaches beyond the designers. Digital material designers can also earn more by selling their patterns as NFTs. With the use of proper token standards, NFTs can be composable and modular in nature, allowing material designers to earn a royalty each time their pattern is commercially used in a master garment.
Drawbacks, and the limits of 'digital dressing'
The biggest drawback of digital fashion is also its most significant advantage: It's so damn early. The digital fashion community is tiny, and the consumer market is even smaller. Even within the Web3 space, digital fashion has yet to gain the serious recognition it deserves. While this allows rising creators to be big fish in a small pond, it can also hamper their earning potential.
Much of the apprehension is currently directed toward the limitations around the utility and functionality of digital garments. The most used technology around digital fashion is digital dressing, or the rendering of digital garments on real people through photoshop or augmented reality filters. Through platforms like DressX, consumers can purchase digital fashion assets and submit a photo of themselves for "virtual try-ons." These photos can then be used as flashy Instagram posts or profile pictures, or simply a digital mode of self-expression. Outside of digital dressing, fashion NFTs are mostly viewed as collectibles, with utility expected down the line.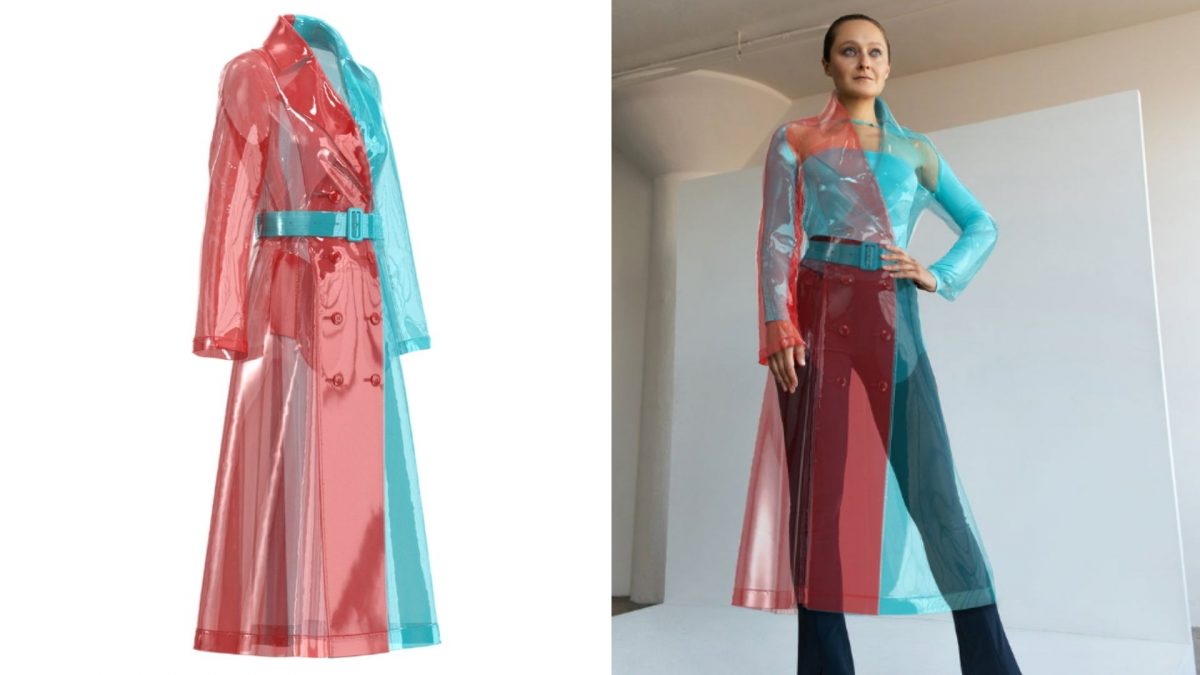 The industry is severely constrained by technical bottlenecks preventing garment owners from wearing their gear across different digital environments. Until interoperability and further advancements in augmented reality are achieved, digital fashion will remain siloed and purely style-based.
Deciding what blockchain to mint on
There are several factors to consider before deciding which blockchain you'll use to mint. These include network size, creator costs, consumer spending habits, security, and community input. Most digital fashion designers choose between Ethereum and Polygon. But some decide to experiment with both, so let's break them down further.
Ethereum
Ethereum is the primary blockchain of the Web3 and NFT ecosystem. It's the most popular, secure, and expensive to interact with. Users must pay a gas fee to execute any on-chain Ethereum transactions, like minting, buying NFTs, or accepting offers. The price of these fees depends on the number of people using the network, which has significantly grown. Despite being more expensive for both you and your consumer, Ethereum provides access to the largest audience and is compatible with all NFT marketplaces, whereas Polygon is not. It also allows for multiple sale formats, including fixed price and auction listings.
Polygon
Polygon is a protocol designed to help Ethereum scale through the use of sidechains, or subsidiary blockchains, tied to a two-way peg. Sidechains allow for much faster and cheaper transactions, which is why Polygon has emerged as a fan favorite for decentralized finance transactions and other Web3 activity. However, Polygon is typically used by more experienced Web3 users and can be fairly confusing to beginners. People already have a tough time figuring out Ethereum, so your audience size shrinks when you throw a new protocol and a few extra steps into the mix. Polygon does not offer auctions, but if you're tight on funds, mass minting NFTs with Polygon and selling them for a fixed low price may be your best option.
Bottom Line: Given the size of the digital fashion market, designers should optimize for accessibility, audience size, and ease of purchase. Gas fees aside, Ethereum is the largest and most secure network making it the best blockchain for digital fashion creators to use. While we wouldn't recommend listing the same garment on both blockchains, there is certainly no harm in minting different work on each.
How to mint an NFT: Platforms and fee structures
With dozens of new NFT marketplace options popping up daily, deciding where to mint can be challenging. While most creators will list on multiple platforms to maximize their reach, each platform comes with its own considerations and risks around audience size, royalty structure, and copyright authority. One thing is certain regardless of where you choose to mint: you must have a MetaMask wallet loaded up with Ethereum to cover minting costs and gas fees.
So let's break down marketplaces into two categories: General and Fashion-Specific.
General marketplaces
Between OpenSea, LooksRare, Rarible, SuperRare, and countless others, the NFT marketplace landscape is rather fragmented. While OpenSea still reigns king, as far as users and network effects go, each marketplace comes with it's own pros and cons around listing styles and fees, royalties, and general user experience, all of which are covered in our simple guide to NFT marketplaces.
Fashion-specific marketplaces
DIGITALAX is by far the most robust and powerful digital fashion ecosystem to date, with a community of designers, developers, modders, gamers, and crypto enthusiasts determined to advance the future of Web3 fashion. A pioneer of fractional garment ownership, the DIGITALAX marketplace allows indie garment and material designers to sell their work and even stake it for DeFi yield. It's also home to the Global Designer Network, the first on-chain, digital, and physical web3 fashion designer DAO hosted entirely on the Polygon network.
As of February 2022, all content released on the DIGITALAX marketplace must be Creative Commons Zero (CC0), which means creators must waive any copyright protection and agree to have their work live completely free in the public domain for use, reuse, or adaptation. While it's not uncommon for NFT projects to be CC0, this is the first time a platform has made it mandatory.
Although initially met with some skepticism from designers, Founder Emma-Jane MacKinnon-Lee strongly believes that this is the only path forward for digital fashion: To grasp the significance of CC0 in both a web3 fashion, in addition to an open metaverse context, "we first have to ask ourselves where do success, prosperity and self-sovereignty come from in a decentralization of creative production setting," said MacKinnon-Lee to nft now.
To MacKinnon-Lee, there are "four major areas where CC0 gives creators unparalleled strength:"
Creators require "abundant, diverse, and unlimited sources of creative material and inspiration," said MacKinnon-Lee. "CC0 provides that far better than anything else can."
"Creators also need a reliable and fierce method of defense against the other players in the market that have accumulated a diverse concentration of power from malicious actions in the old economy over a period of decades and sometimes centuries," added MacKinnon-Lee.
MacKinnon-Lee explained how CC0 reduces the power of people setting themselves up as robber barons in the market, cutting down on abuse in the system "by making it impossible for them to cut off access to content or to litigate creators into oblivion."
It lowers the difficulty for new people to create something based on works creators have made, just like how open source software enabled a technological revolution, according to MacKinnon-Lee. This fosters a close-knit community creating reciprocal relationships of success.
"The value of this is substantially more than simply having a customer base or loose community, said MacKinnon-Lee. "Network effects from a wide-spanning mesh of interrelated creators and their success have the far-reaching capacity to generate economic returns orders of magnitude greater than embittered clinging to ever-shrinking territory by those who go at it alone ever could."
"Finally, in a fully globally connected lightspeed communications medium, the ability to draw attention to your works and gain amplification through the quality and reach of your story is pervasively enhanced by CC0," added MacKinnon-Lee.
Royalty:
The DIGITALAX Treasury takes a 15-percent cut of all primary marketplace sales, with a portion of this fee distributed back to the holders and liquidity providers of $MONA (DIGITALAX's utility token), along with stakers of DIGITALAX's Genesis NFT. The remaining 85 percent is split amongst the garment designers and material designers of the master garment.
Garment designers then receive 10 percent of all secondary royalties, with an additional 6 percent set aside for the DIGITALAX Treasury and additional token rewards for $MONA holders, liquidity providers, and NFT stakers. This leaves 84 percent of the sale price in the hands of the secondary seller.
Bottom Line: DIGITALAX is the most comprehensive Web3 fashion ecosystem, and provides indie creators with a suite of resources to bring their ideas to life. It's hosted fully on Polygon, making it more affordable for creators and consumers, but it adds an additional layer of complexity. While CC0 is oft-considered a fundamental pillar of Web3 and the open metaverse, it's sometimes counterintuitive for those looking to make a sustainable living off their work.
Powered by Fabricant, one of the leading digital fashion houses in the space, The Fabricant Studio recently pivoted toward creator empowerment. Still in early beta, The Fabricant Studio was designed to help anyone with limited design experience participate in the digital fashion economy. Fabricant plans to serve as a great entry point for beginning designers, allowing them to collaborate with top 3D artists and brands, using platform-exclusive digi-garment blanks, materials, and trims. Unlike the other options mentioned above, The Fabricant Studio will run on the Flow blockchain, enabling low gas fees and smooth transactions. All garments created in-studio can be used in environments like the Sandbox or AR filters. Similar to Rarible, Fabricant plans to be community-governed through its own DAO.
Royalties:
The Fabricant Studio royalties are split across all garment collaborators:
It's important to note that a skilled designer will usually wear multiple hats as the sole garment creator and material creator, earning him or herself a larger percentage of the royalty. Similar to DIGITALAX, whose material library is open-sourced, The Fabricant Studio opens up the value chain for blank garment and digital material creators to sell their work for use by co-creators.
Bottom Line: While still closed to the general public, Fabricant Studio is positioned to be one of the largest digital fashion marketplaces in the industry, and will become a premier platform for the creation and distribution of fashion NFTs.
Artistant: 
Artistant is a new marketplace specifically designed for wearable collectibles and digital fashion art. Similar to DressX, the platform places a consumer focus on digital dressing, allowing purchasers to submit artwork for a "virtual try-on"  photo. Like Fabricant, Artistant offers downloaded blank digi-garments to use and modify for any project. There's a minting fee, but no listing fee.
Royalties: The creator receives 85 percent of the primary sale, with the additional 15 percent going to Artistant. Creators do not currently receive secondary royalties, with 95 percent of the secondary sale price going to the seller and the remaining 5 percent back to the platform.
Bottom Line: Artistant is a new platform focused on onboarding designers into the digital fashion ecosystem, but it's also still an early arrival to the space. The lack of secondary royalties hurts designers' earning power.
Pricing a Digital Fashion NFT
While pricing your work is subjective and situational, most creators consider the following:
Exclusivity and Scarcity
Quality and Brand Authority
Utility
Royalties
Exclusivity and Scarcity
Exclusivity and scarcity go hand in hand. Producing a limited amount of a garment, or limiting where and when a consumer can purchase one, often triggers an emotional response that drives up consumer demand and justifies the higher value. A 1/1 garment, compared to a mass-produced collection, will carry a different price tag. 
Quality and Brand Affinity
You wouldn't pay the same price for a cotton Gildan T-shirt for a satin Balenciaga Tee, right? The same applies to digital fashion. The time and complexity of the garment's production justify its higher value. 
Further, many consumers purchase clothing simply based on the brand name. Many well-known brands can often command the value of their brand equity alone. When starting out with little to no buzz around your work, it's sometimes safer to set your price on the lower side. Let the quality speak for itself as you build your community of true fans.
Utility
As technology advances, the utility of digital fashion will be a strong selling point for consumers. The utility can come in the form of accessibility (owners of a digital t-shirt get access to IRL events or exclusive merch drops), wear-to-earn mechanics (get paid in exchange for wearing this garment while you game), or even by staking the garment NFT for DeFi yield. Even though much of this is still in its infancy, it's the perfect time to begin thinking about how it plays into your overall price structure. 
Royalties
With secondary royalties serving as the main revenue stream for many creators, it's easy to get greedy and max out your royalty percentage. Even though 50% of each secondary sale sounds great, it's important to consider how this impacts the market for your art. Many consumers, especially in these early stages, view NFTs as investment assets, speculating that the price will rise over time. A high royalty percentage means less potential profit for resellers. Too high of a secondary royalty may drive away initial purchasers, which is why most creators max out at 10% (The OpenSea maximum). 
How to build a community for your NFT collection
A vibrant and enthusiastic community is at the forefront of any digital fashion collection. Building this community, however, is no easy task. The first step is creating a high-quality product, one that evokes emotion and feeling from those who collect and interact with it.
"You need to produce high-quality work for people who care and relate to your art," said Kevin Tung, Indie Creative Director and Digital Fashion Designer. Try to build real friends that want to collect your work instead of making something you think will sell. More often than not, people want authenticity and a genuine connection to the artist."
Authenticity and genuine connection are key, especially in Web3, a land flush with cash grabs, scams, and get-rich-quick schemes. Not only do collectors want to feel connected to the brand, but they also want to be a part of it. Through DIGITALAX Designer Realms, indie creators are forming DAOs, individual marketplaces, and utility tokens around their labels, providing early collectors with governance power and skin in the game. 
"Designer realms ensure that web3 fashion creators are truly and recursively self-sovereign. A realm provides guide rails, tooling, and infrastructure to make the promise of community activity around NFTs, and other decentralized assets real. It's a direct way for a designer to go beyond a collection, gallery, or some other kind of ephemeral exhibit, and stake the abstract/virtual ground expanding around everything they do. These realms are topographical slices of the metaverse, interoperable by default, and relentlessly keeping with web3 principles across decentralization and open access." – Emma Jane McKinnon, Founder DIGITALAX
With the introduction of Realms and other community-building tools, digital fashion designers can form a connection with faithful fans that no traditional fashion designer can compete with. 
Conclusion
You should now have a solid foundation of knowledge as you begin your journey as an indie fashion creator. Remember, with digital fashion, the only limitation is your imagination. Inspiration can come from anywhere, so pay close attention to all of the fantastic artwork in the space listed on the NFT platforms mentioned above, and digital fashion retailers like DressX and The Dematerialised. Above all, the best thing to do as a beginner is to integrate yourself within the community through IRL and digital events. Communities like GDN or The Fabricant Studio are great places to start. If you can't find one you like, create your own. Reach out to artists you admire. Seek out collaborations. Share your creations with the world, and most importantly, stay persistent and creative. Our digital closets need you.