Profile picture (PFP) non-fungible tokens (NFTs) have dominated the weird wide world of digital collectibles. Generative avatar projects became astoundingly popular in 2021, and their significance has only increased as the NFT ecosystem has grown.
At its core, a PFP NFT is a digital token or artwork designed to be displayed as a person's social media profile picture. Many of the world's most popular NFT collections, like Bored Apes and Doodles, are PFPs.
PFPs live at the intersection of collectibles and generative art. They're collectibles in that they usually come in large quantities (of 10,000 or so) and have varying degrees of rarity, somewhat similar to trading cards.
Yet, as a sector of the NFT art market, PFPs are also generative. They are created using a simple plug-and-play method in which users load a variety of traits — like body type, head shape, background color, and other features — into an application that will, in turn, randomly compile vast quantities of NFTs. This method has allowed countless artists and developers to launch original and derivative collections, all in the image of the original PFP project, CryptoPunks. With dozens of successful PFP collections saturating the NFT market, we've compiled a list of some of the best PFP NFTs — ranked by overall sales volume — to help you understand which ones continue to stand the test of time.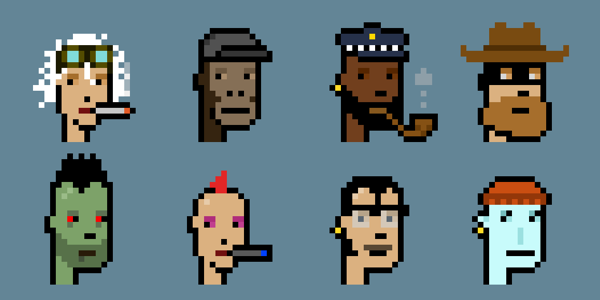 Project Overview
What's interesting about the collection
Whether you're a total NFT noob or a veteran collector, you're sure to have (possibly even inadvertently) learned a good deal about CryptoPunks by now. A project that signifies the entrance of PFP NFTs to the blockchain, CryptoPunks is arguably the most influential avatar collection ever made.
Launched in 2017 by product studio Larva Labs before being acquired by Yuga Labs in 2022, Punks were some of the first NFTs ever minted on the Ethereum blockchain. Featuring humans, apes, zombies, and aliens, CryptoPunks pioneered the idea of generative trait combinations that most other PFP projects still draw inspiration from today.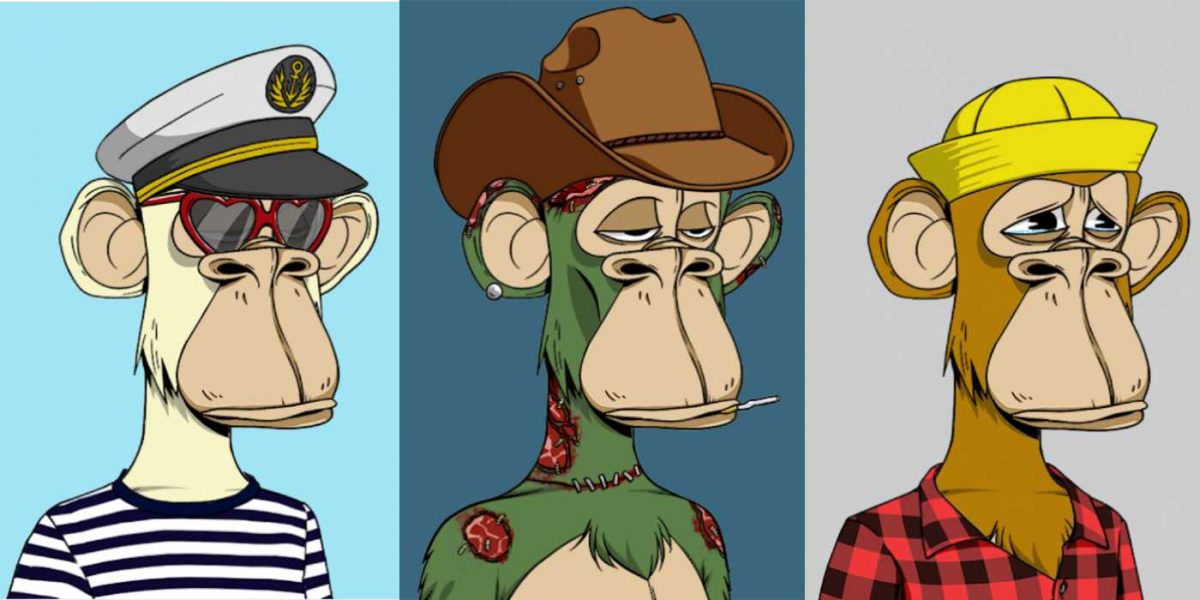 Project Overview
What's interesting about the collection
Launched in the spring of 2021, despite a slow start, the Bored Ape Yacht Club exploded in value over the following months. Early supporters who have diamond-handed (staunchly held onto) even one Ape have had multiple opportunities to cash out for hundreds of thousands of dollars.
The consensus throughout the NFT space seems to be that the most exciting aspect of the Bored Ape Yacht Club is its community. In the last year, it has expanded to encompass collections like Mutant Apes, Kennel Club dogs, and the slowly evolving Otherside project.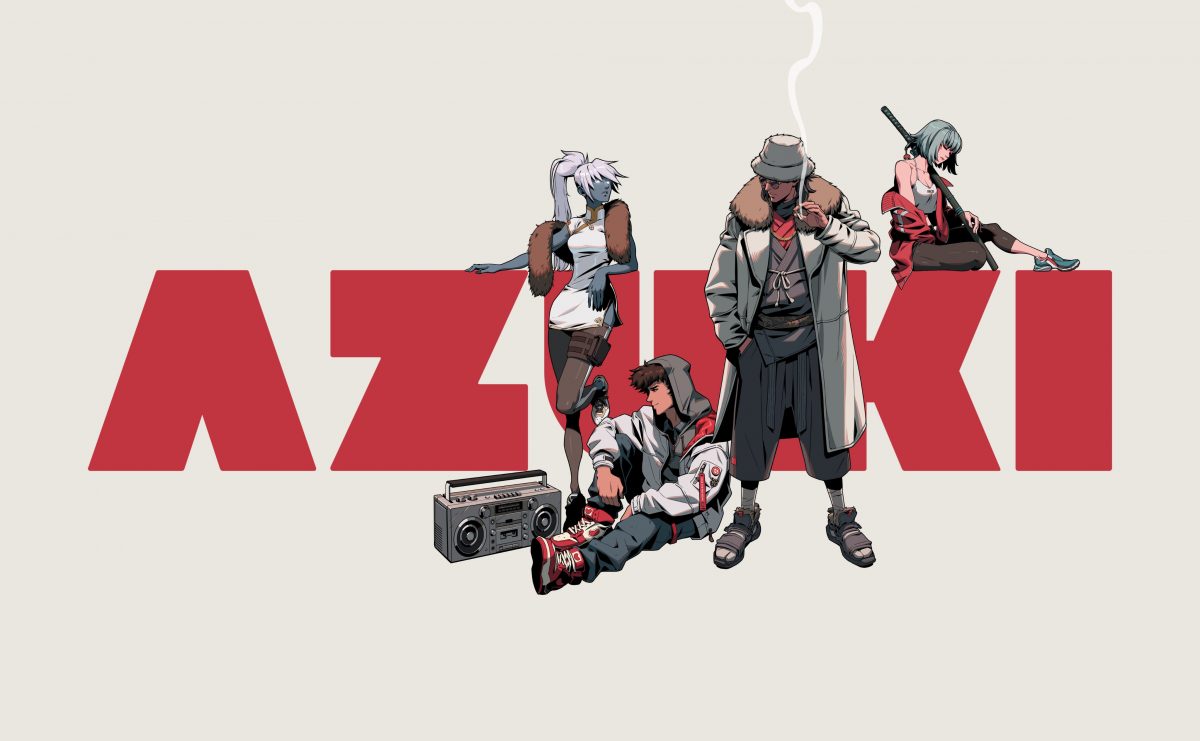 Project Overview
What's interesting about the collection
Azuki is an anime-themed avatar project that quickly burned a hot trail through the NFT charts after launch. Echoing other PFP projects, Azuki's founders made it clear early on that their goal was to create the largest decentralized metaverse brand, built and owned by the community.
While we've seen many projects journey down a similar path — either anime-themed or aiming to become a household name, or both — Azuki was one of the fastest-growing projects the NFT space had ever seen. Even a founder scandal couldn't slow Azuki down. And while the project struggled for a bit to recover after its ordeal, community sentiment has only improved.

Project Overview
What's interesting about the collection
CloneX is a joint venture between metaverse fashion house RTFKT and renowned multimedia artist Takashi Murakami. Featuring a wide variety of 3D NFTs, the CloneX collection has kept the collective NFT community on its toes with announcements about numerous Nike integrations.
Since the initial CloneX PFP collection sold out in less than a day, the project has evolved to encompass many secondary initiatives, including Space Pods, MNLTHs, and more. With new and exciting virtual and real-world expansions happening on a near-monthly basis, the initial CloneX collection continues to gain popularity with both new and seasoned NFT collectors.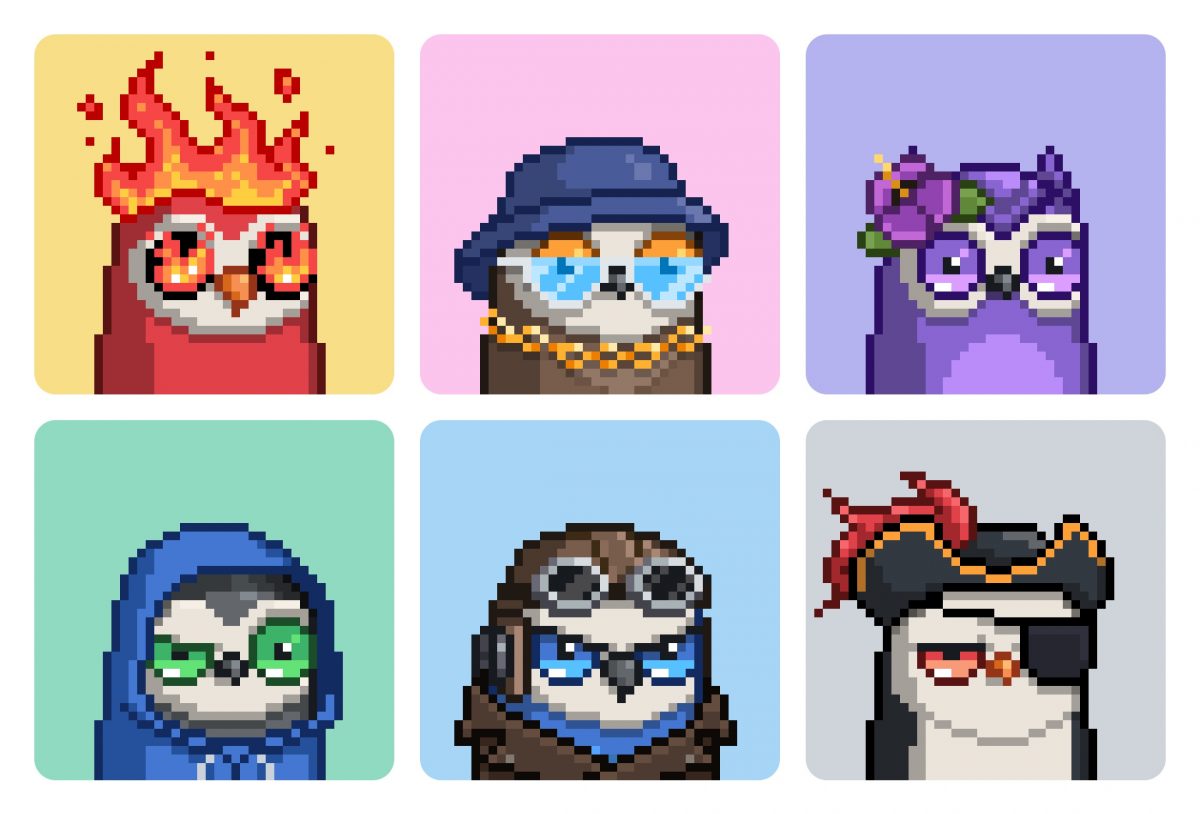 Project Overview
What's interesting about the collection
Moonbirds, widely considered one of the best PFP collections ever made, was created by prominent American internet entrepreneur Kevin Rose as part of his Proof Collective — a private members-only collective of NFT collectors and artists.
A few days after launch, Moonbirds had already achieved nearly 100,000 ETH (approximately $300 million at the time) in secondary sales volume, immediately making it one of the highest-grossing NFT collections of all time. Aside from the typical PFP NFT roadmap promises, the Moonbirds collection offers its collectors a wide range of incentives, including creative commons (CC0) licensing, meaning owners have free reign to do whatever they want with their NFTs.

Project Overview
What's interesting about the collection
Doodles is a project created by a team with a proven track record as builders within the NFT space. Designed in Burnt Toast's unique line-drawn style, the collection has become a coveted part of the NFT ecosystem.
Doodles quickly gained influence within and outside the NFT community only a few months post-launch. Although it received a bit of backlash due to the Doodles founders privatizing the Discord before launch, a laundry list of prominent celebrities has since bought in and even joined the project's team.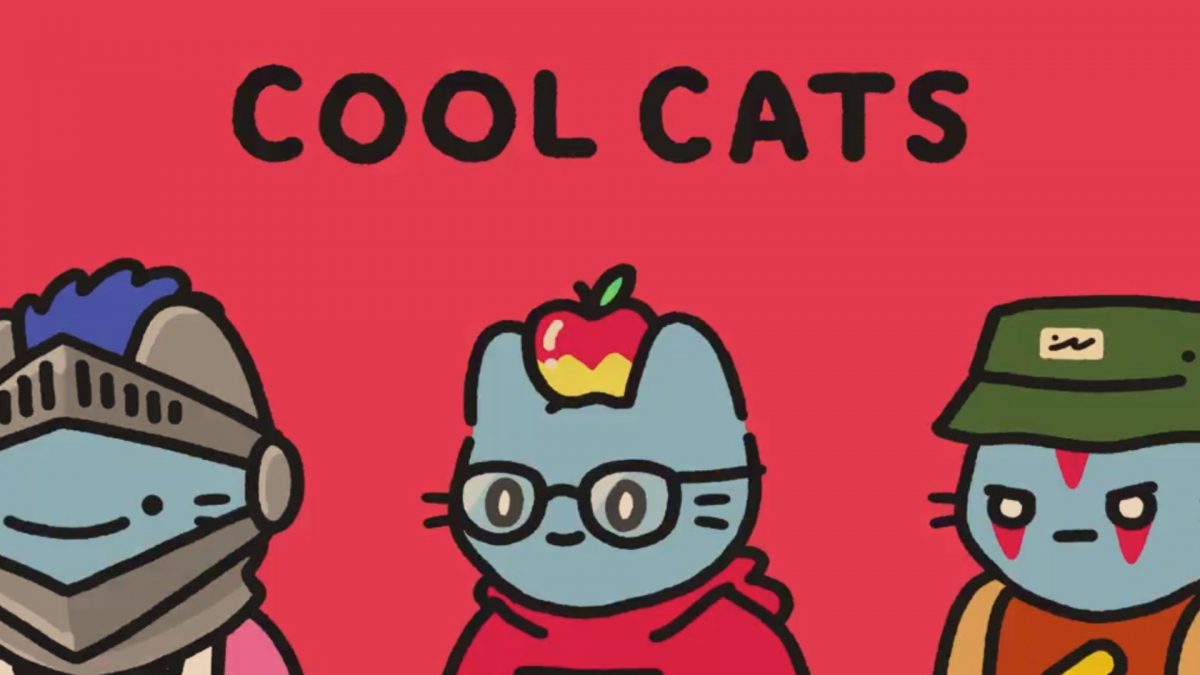 Project Overview
What's interesting about the collection
When it comes to community-driven projects, Cool Cats is a tough one to beat. Consisting of thousands of "stylistically curated" NFTs, the collection launched as an immediate competitor with Gutter Cat Gang (not listed here but still a truly influential collection) for the title of hottest cat-themed PFP project.
Since its release, Cool Cats has earned accolades in the NFT space as a fun and inclusive project. With the collection floor achieving 10 ETH at one point — propelled by collaborations with Ghxsts and TIME magazine, plus a nearly viral milk chug challenge — the Cats have had their ups and downs. However, they are still considered a fan favorite.

Project Overview
What's interesting about the collection
World of Women (WoW) came as a refreshing entry into the 2021 PFP market. With a supply comparable to other influential projects, while this collection may be generative, it's one of the only projects to give a human spin to the avatar craze.
Each WoW NFT was created from an array of traits crafted in the unique, colorful style of Yam Karkai. With a portion of proceeds from the primary sale donated to charity and another reinvested back in crypto art, WoW easily became an NFT community favorite. Even Reese Witherspoon's a fan, having shown off #8072 on Twitter only a few months before the project signed with Madonna and BAYC Manager Guy Oseary.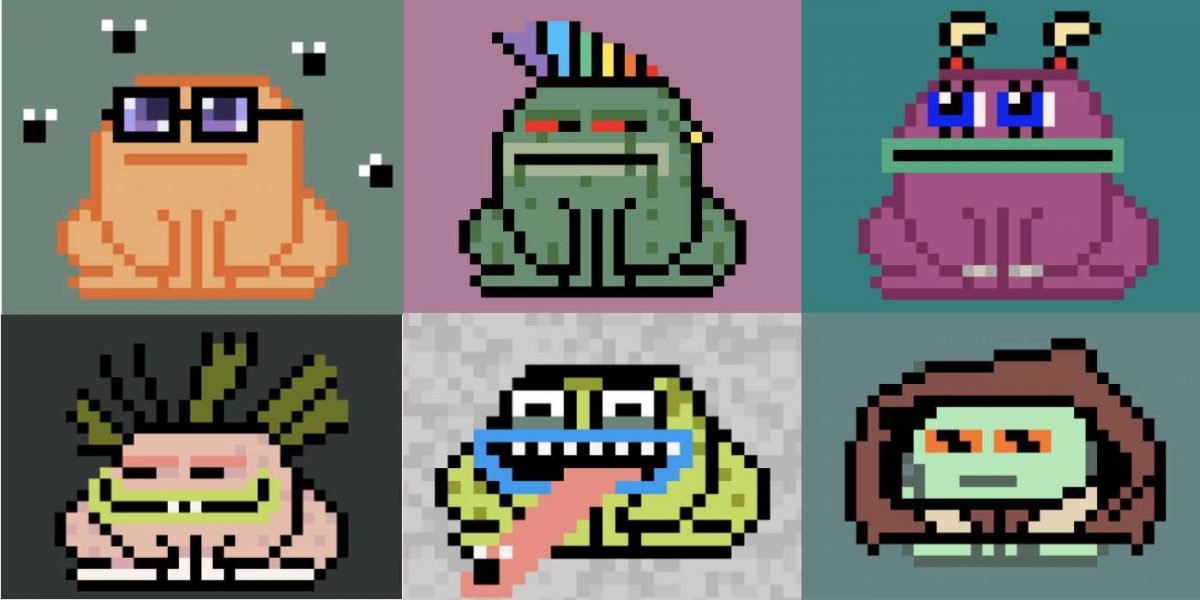 Project Overview
What's interesting about the collection
Inspired by Larva Labs' iconic CryptoPunks, CrypToadz was conceived by now prominent anonymous artist Gremplin during a time when PFP and Punk-derivative projects saturated the market. The project proved that even independent artists can succeed in a large-scale PFP endeavor with a bit of help from the community.
Created first as a meme, Gremplin's ambitious amphibious collection racked up a rapid and impressive sales volume after release. Beyond becoming one of the most influential PFP projects of all time, it also received praise as one of the first large-scale projects to release under CC0 licensing.


Project Overview
What's interesting about the collection
Pudgy Penguins is a collection of penguin-themed NFTs that's become a beacon of positivity in the NFT Space. Since its launch, the collection has seen significant ups and downs but has still bootstrapped a robust ecosystem of NFT enthusiasts.
While Pudgy Penguins has done well in the second half of 2022, its past is marked by founder controversy, which led to new management taking control. Pudgy Penguins and its companion collection, Lil Pudgys, have started to grow beyond the reaches of the blockchain, with plans to become a full-fledged entertainment brand.

Project Overview
What's interesting about the collection
Goblintown is a unique and humorous PFP project that embodies what every NFT collector can experience during a huge market drop: anger, chaos, confusion, and pandemonium. In this respect, the name is a colloquial expression for bear markets, and the project could easily be seen as an elaborate commentary on the state of NFTs and NFT collectors.
From the start, the founders were upfront about the nature of this project, writing on the official website: "No roadmap. No Discord. No utility. CC0." While several prominent NFT collectors have recently noted that an NFT project must have meaningful utility to be taken seriously, Goblintown's creators seemingly aren't concerned with that.

Project Overview
What's interesting about the collection
Okay Bears is one of the most influential and successful PFP collections launched on the Solana blockchain. Having consistently remained in the top 50 most valuable NFT collections on OpenSea, it helped solidify the SOL PFP market in a big way.
As many collectors have continued to transition away from the Ethereum blockchain in search of more affordable NFT trading, Okay Bears has provided a collection — similar to BAYC — for PFP enthusiasts to identify with. The project has shown that Solana PFP endeavors have the potential to be just as big as those minted on Ethereum — something that anecdotally has not been the case within the NFT ecosystem.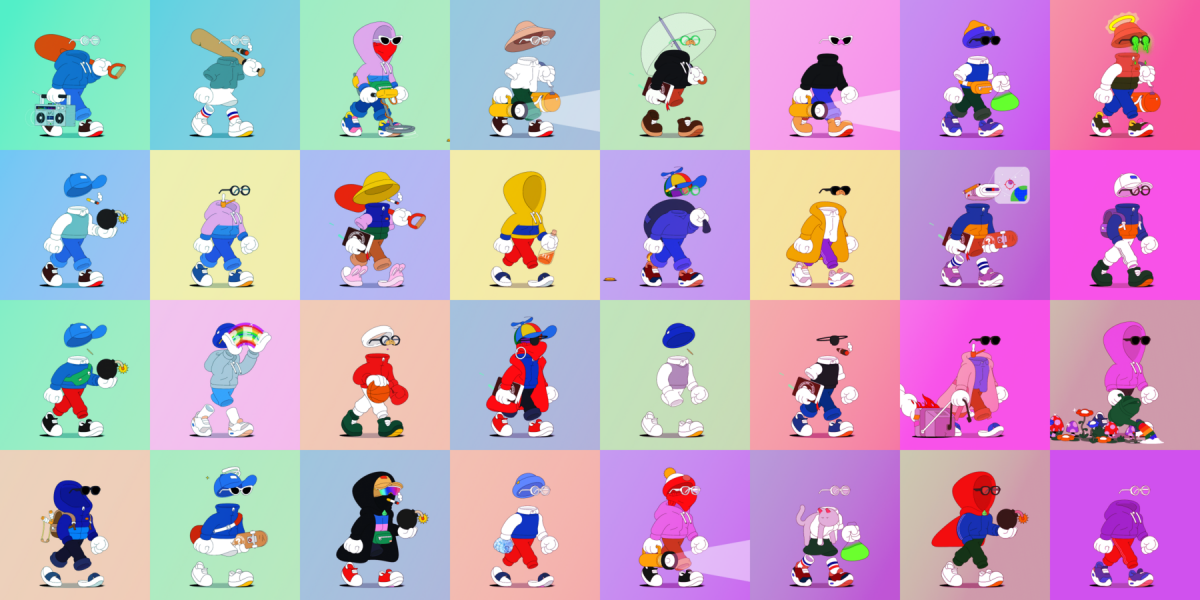 Project Overview
What's interesting about the collection
Invisible Friends is an animated PFP collection created by multidisciplinary artist Markus Magnusson in collaboration with the increasingly popular Random Characters Collective. These NFTs are far from invisible, though, and have remained a major success story of a PFP collection meeting its hype.
The invisible characters in this collection are identified by their clothes — from high-end sneakers or fancy hats to regular, everyday staples. The team is collaborating with the apparel brand Kith to further customize the characters' outfits and corresponding traits.

Project Overview
What's interesting about the collection
Mfers is a project created by once prominent NFT influencer Sartoshi and features NFTs based on Sartoshi's hand-drawn memes. Mfers is unique in that Sartoshi initially promised collectors no roadmaps or hidden incentives before stepping back and leaving it in control of the community.
Before mfers, Sartoshi had already gained a large following by sharing market insights, memes, and general NFT maximalism on Twitter. With mfers, the pseudonymous artist repurposed the popular "are you winning, son?" meme in a crypto-centric way as commentary on the ups and downs of the NFT market.

Project Overview
What's interesting about the collection
Fluf World is a collection of 3D rabbit avatars programmatically generated from over 270 traits. Each NFT within the collection is said to be a metaverse-ready avatar that acts as a ticket to a world of exclusive content, digital connectivity, IRL experiences, and more.
Launched initially as a standalone project, Fluf World has since evolved into a complex metaverse ecosystem encompassing numerous secondary collections (some that are even standalone PFPs like Party Bear) in addition to virtual and in-person events. While the multi-faceted metaverse endeavor is still under construction, Fluf World's IRL branch, Fluf Haus, continues to hold exclusive in-person events at secret locations around the world.

Project Overview
What's interesting about the collection
Creature World is a project based on the Creature character created by multidisciplinary and NYC-based artist Danny Cole. The project is based on lore that features the Creature's journey to find himself and is one of the most visually unique PFPs out there.
From an innovative online game to IRL playgrounds featured at conferences like NFT.NYC, Creature World has seemingly captured the imagination of the NFT community. Offering an inclusive, friendly community that has even impressed basketball legend Shaquille O'Neal, enough to join as a collector, Danny Cole's brainchild is yet another testament to independent artists bootstrapping their own NFT microcosm via PFPs.

Project Overview
What's interesting about the collection
Deadfellaz is a zombie-themed PFP project that's become one of the most robust and beloved within the NFT community. Featuring a horde of cartoon zombies created by crypto artist Psych and his wife, Betty, the project features a range of exciting incentives.
As one of the only spooky projects to stand the test of time, Deadfellaz understandably thrives during the fall around Halloween yet loses barely any steam throughout the rest of the year. Featuring collaborations with Steve Aoki, Cool Cats, and more, Fellaz has continued to prosper, effectively changing the lives of its creators.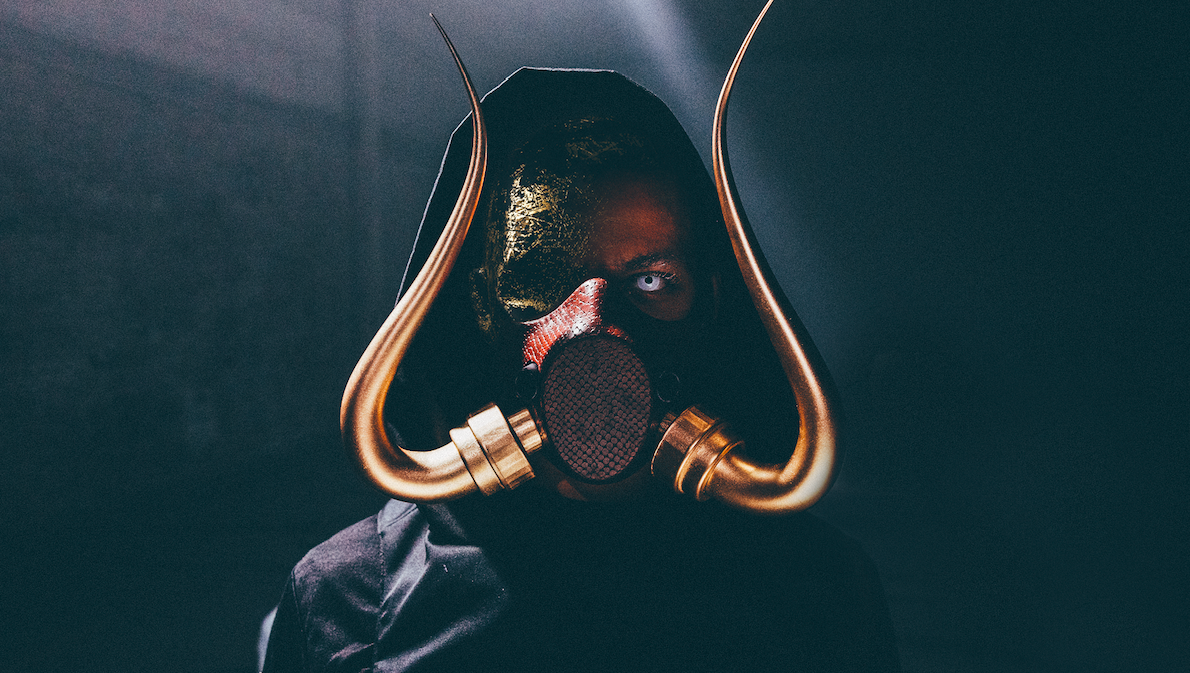 Project Overview
What's interesting about the collection
Psychedelics Anonymous has taken an exciting and innovative approach to community-building. Although the Psychedelics Anonymous Genesis trippy PFP collection features nearly 10,000 NFTs, the project consists of various unique collections.
Each collection within the Psychedelics Anonymous ecosystem yields unique benefits for owners. With the Genesis collection, holders can access limited edition merch, metaverse wearables, IRL events, and more, including interoperability between the entire Psychedelics Anonymous NFT ecosystem.

Project Overview
What's interesting about the collection
When Sup Ducks dropped, it was as if the entire NFT community stopped and took notice. A collection of trippy PFPs with a duck theme, the developers of these NFTs went above and beyond in art and community building.
Sup Ducks burst onto the scene with interesting, textured art and a simple "sup" when it arrived. With a robust Discord and numerous events past and future, it seems many collected a Duck for the art PFP and stayed for the community.

Project Overview
What's interesting about the collection
Forgotten Runes Wizards Cult is regarded by many as the most well-crafted and well-run fantasy-themed PFP projects in the NFT ecosystem. Featuring a collection of pixel-art wizard NFTs complete with rich lore and an expansive universe, Forgotten Runes has stood the test of time, maintaining relevance despite numerous ups and downs.
Initially, Forgotten Runes gained notoriety via its innovative RPG-inspired concept and unique, animated minting process. As the collection evolved, the project's team has set forth initiatives like a conceptual realm (a metaverse), book of lore, burn mechanism, companion collections, and more — all culminating in Forgotten Runes taking on the legacy entertainment industry with a decentralized approach to IP rights and world-building.