Unfortunately, the gender imbalance as it was known in Web2 discourse will still be with us in Web3. For the last ten years, the space has largely been pioneered and dominated by individuals who gravitated toward it from the tech and finance sectors, two areas ripe for criticism on gender inequality.
However, while NFT critics and Web3 natives often slam the space for its "crypto bro" reputation, the reality is that there are several women and non-binary individual-led NFT communities that are actively working to upend that image. These NFT projects and Web3 collectives are educating women and members of underrepresented communities on the potential of Web3, bringing them into the fold and showing them how they can make the space work for them. So today, we're shining the spotlight on nine of the most notable women-led projects in the NFT ecosystem.
---
World of Women
Floor Price: 1.28 ETH
Perhaps the most well-known women-led NFT project out there, World of Women is an absolute powerhouse of a community focused on empowering women and onboarding them to the Web3 space. Initially a 10,000 edition PFP project aimed at providing a place for women in an industry conventionally known as male-dominated, WoW has grown into a well-known Web3-based brand that continues to branch out into a spectrum of ambitious media endeavors.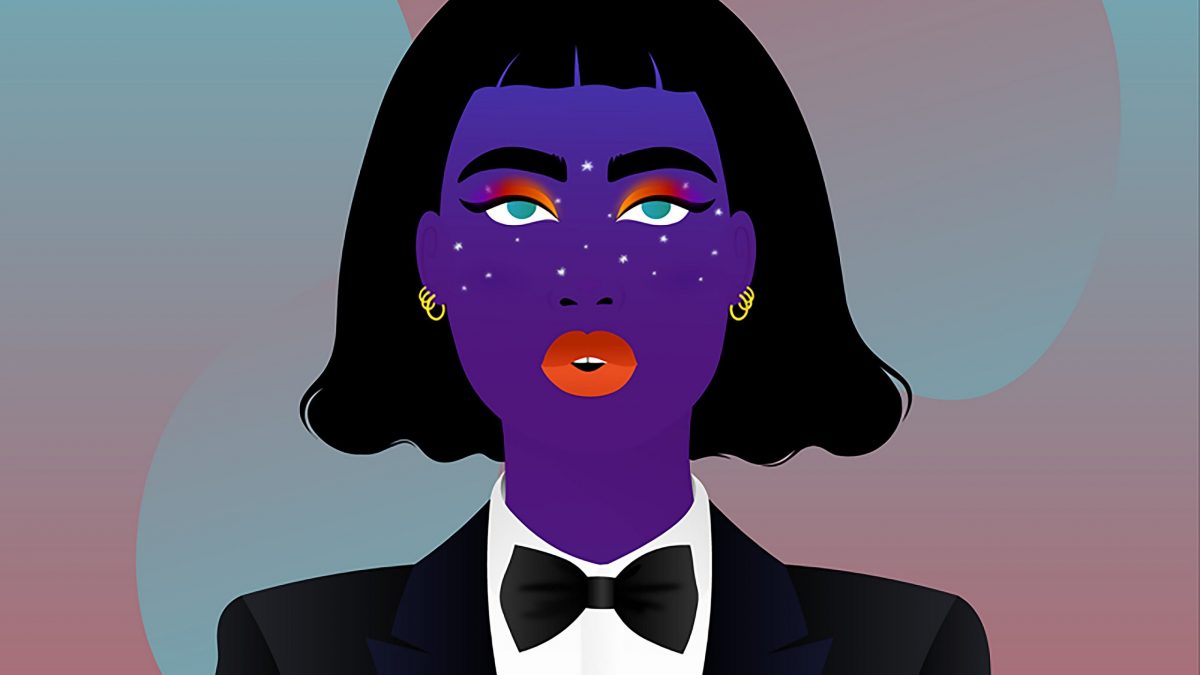 The project's Co-Founder and artist Yam Karkai recognized the chance to spread a message of inclusivity during the NFT boom of 2021, pivoting to the PFP space in the process and giving rise to the original WoW drop on July 27, 2021. Incredibly, the collection sold out in 10 hours.
In March 2022, Karkai and the WoW team launched World of Women Galaxy, a set of 22,222 WoW NFTs created using NFTs from the original collection. Utility for both collections includes access to exclusive airdrops, like the project's August 2022 WoW Capacitors collection, token-gated events like WoW Gala, and participation in the project's governing board, the DAWoW.
In March 2022, WoW announced a partnership with The Sandbox to establish the WoW Foundation. The foundation will receive $25 million from the Sandbox over a five-year period, utilizing the funds to create opportunities for women in decentralized spaces. The initiative is based on four principles: giving back to charities, uplifting the ecosystem by supporting artists and funding projects, communicating to give more visibility to women-centric causes, and educating newcomers.
Officially signaling the project's ambitions to expand into IP territory, WoW holder Reese Witherspoon announced that her production company, Hello Sunshine, would partner with WoW to develop their universe into various IP-related endeavors, including feature films and a TV series. Since its inception, the project has been a bastion of inclusion and encouragement in Web3.
---
Boss Beauties
Floor Price: 0.11 ETH
Boss Beauties has been busy this past year. Founded by CEO Lisa Mayer and released in September 2021, the women-led 10K PFP project has raised more than $350,000 for causes that directly benefit girls and women around the globe, collaborating with brands and organizations like Hugo Boss, the New York Stock Exchange, Barbie, and Rolling Stone in the process.
In March 2022, the project partnered with Mattel Inc.'s Barbie to commemorate Women's History Month via a unique Barbie NFT that was auctioned off to support the Dream Gap Project, Mattel's annual charity fund that goes to groups supporting girls' personal and professional development. The same month, Boss Beauties released its second NFT collection, Role Models, raising nearly $50,000 for women's scholarships from primary and secondary sales. And in October, the project announced it would renew its partnership with the Barbie brand to release an upcoming NFT collection of 15,000 Barbie-inspired digital collectibles.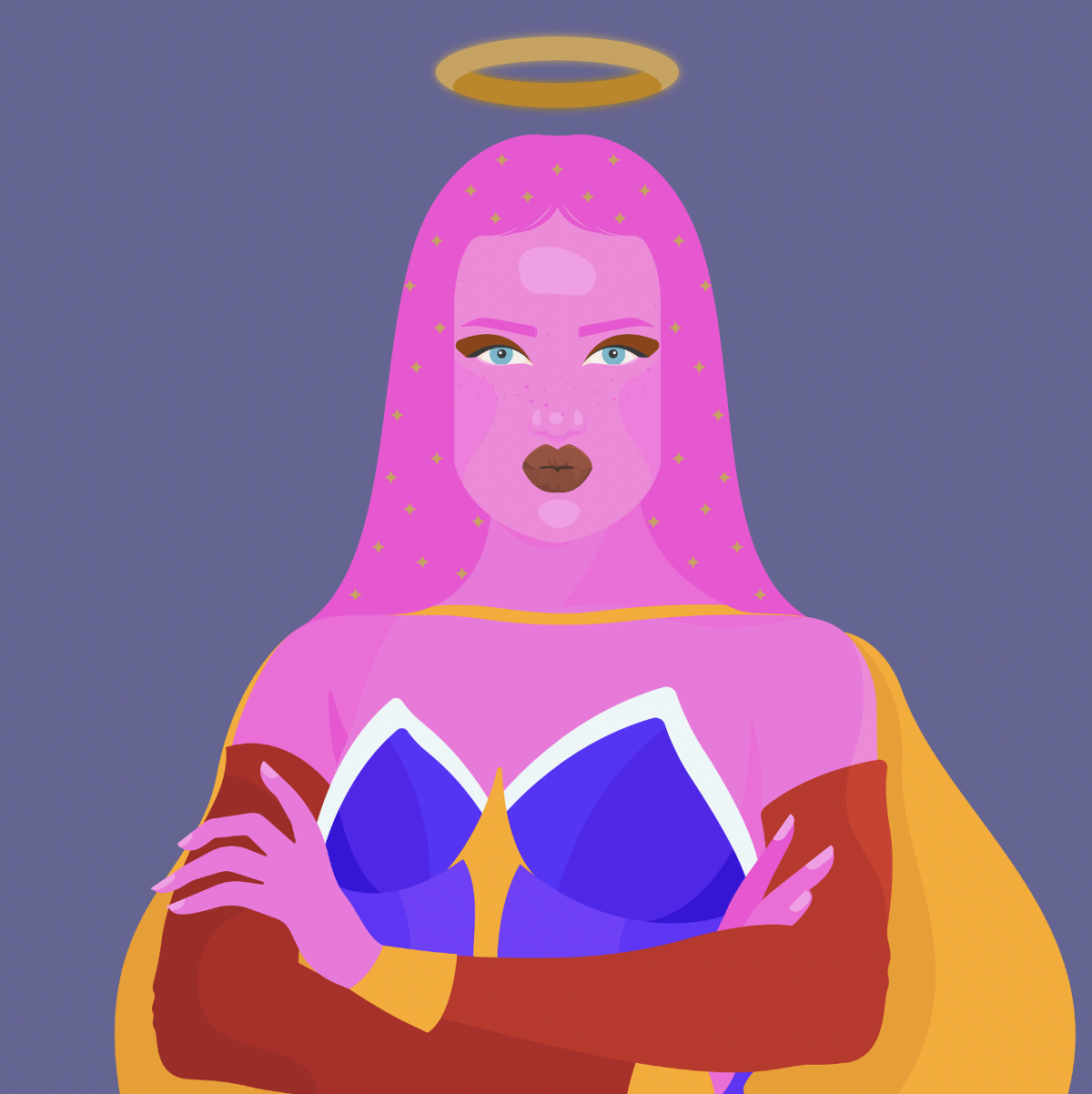 Officially marking its entrance to the world of animation, Boss Beauties revealed "Super BB!" in August, the project's second NFT collection from Marvel and DC visual artist Meghan Hetrick. Using these characters, the team plans on developing at least two separate IPs for the big and small screens. The project also announced that it signed with WME, which will exclusively represent the IP in Web3, TV, film, digital, and gaming platforms and arenas.
In November, the Boss Beauties team introduced BB Impact, the project's new social impact arm that will focus on research and advocacy to build global mentorship programs and fund scholarships for girls through the Boss Beauties Foundation.
---
Women And Weapons
Floor Price: 0.04 ETH
A project from Texas-based visual artist Sara Baumann (otherwise known as Sparky), Women and Weapons is a nostalgic throwback to a 1950s artistic aesthetic. The 10K PFP collection depicts women brandishing — you guessed it — various types of weapons, and donates five percent of all primary and secondary sales to The Malala Fund Charity to help women and girls across the globe gain access to education. The project also got a major shoutout from none other than Gary Vee earlier this year, which is never a bad thing.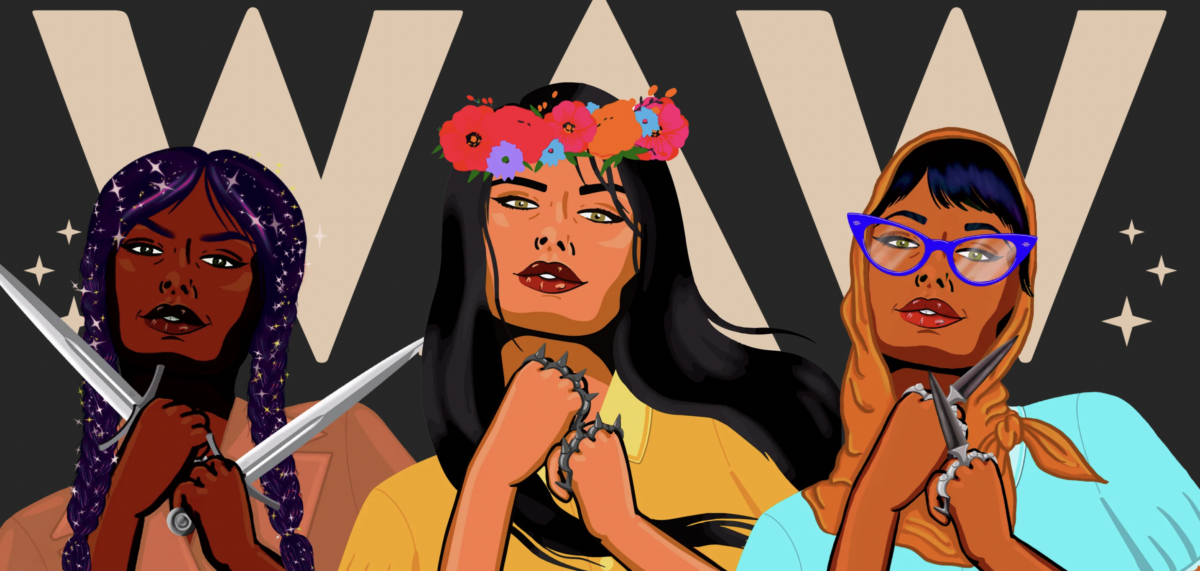 In June 2022, the project released its second collection, Women And Weapons: Artirium Wars. The follow-up collection revolves around a narrative theme based on an alternate history of World War II. This month, Women And Weapons also released Nova, the project's first digital influencer. Nova will create daily content for the brand across social media platforms like YouTube Shorts, TikTok, and Instagram Reels, marking the project's expansion into animation and narrative storytelling.
---
Women Rise
Floor Price: 0.03 ETH
Founded by artist and activist Maliha Abidi, Women Rise is a 10K PFP collection whose November 2021 release coincided with the Center for Global Women's Leadership's 2021 international campaign 16 Days of Activism against Gender-based Violence. The collection's traits are based on women activists, artists, coders, and scientists from around the world whose backgrounds and characteristics were used to generate the pieces in the collection.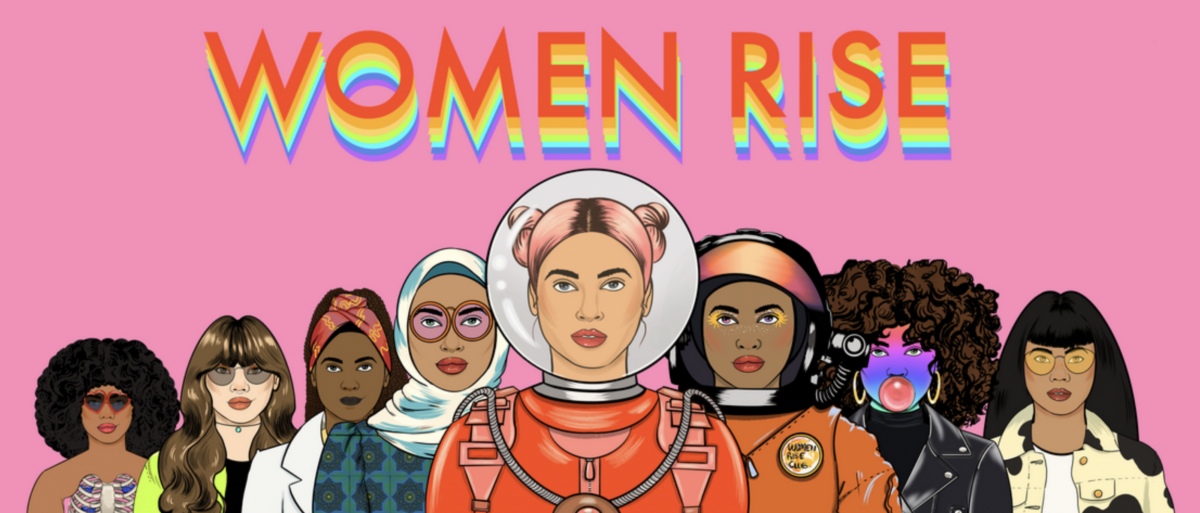 The project began as an extension of Abidi's work as an artist, using creative expression as a tool for storytelling and social justice. After a slow start to selling the NFTs in the collection, Gary Vee bought up 10 Women Rise NFTs in December, and alongside other celebrity buy-ins, helped raise the project's profile substantially, and it sold out in January 2022. Having done so, the project donated 7.5 percent of primary sales to organizations like the Malala Fund, SOL Afghanistan, and The Girl Effect. Like other projects, Women Rise is now focusing on building out its brand beyond the NFT space.
---
The Rebels
Floor Price: 0.006 ETH
The Rebels NFT collection was born of tumultuous circumstances. In the fall of 2012, in Vilnius, Lithuania, Robert Kalinkin Fashion House put out an ad campaign that featured a man and a woman posing as Jesus and the Virgin Mary wearing clothing from the company's then-upcoming fashion line. After a local religious organization filed a complaint against the ad campaign for insulting religious figures, the Lithuanian justice system ordered the fashion company executives to apologize. Rejecting the demand and taking their case to the European Court of Human Rights (who overturned the Lithuanian courts' decision), Robert Kalinkin Fashion House Co-Founders Indre Viltrakyte and Robert Kalinkin decided to found an NFT community on the ideals of free creative expression.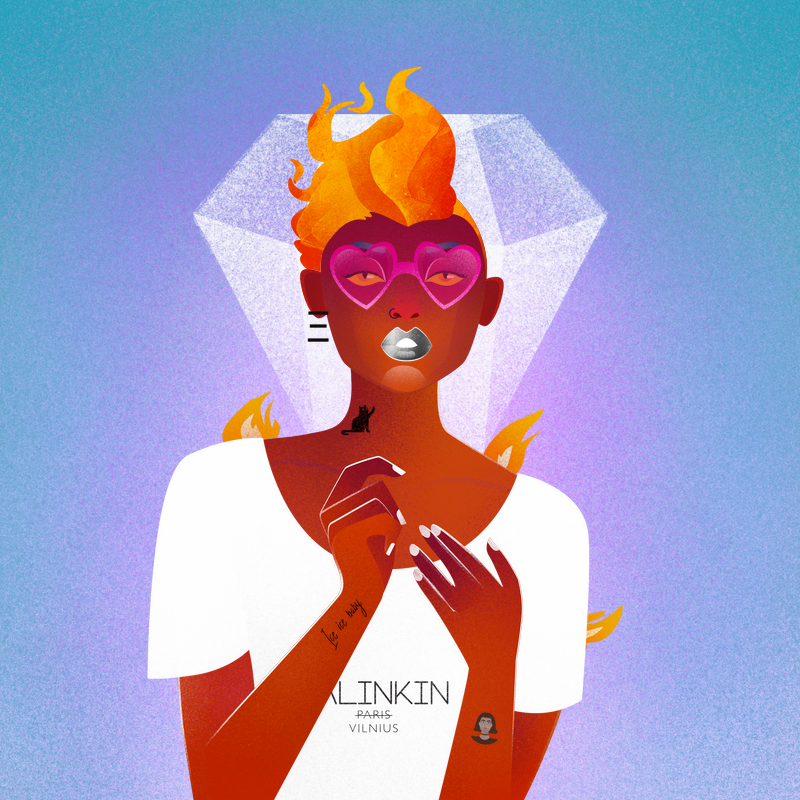 The 10,101-strong PFP collection is based on the image of Mary that the two used in their original and now famous ad campaign. Viltrakyte wanted the project to reflect the strength and character of the archetype of the ultimate matriarch.
"When we created the project, we wanted to create this character, this mother of mothers — proud and independent," Viltrakyte explained earlier this year while speaking to nft now. The women-led project, illustrated by visual artist Adriana Vala, aims to become the first fully blockchain-based fashion house.
---
The Flower Girls
Floor Price: 0.06
Award-winning graphic designer and illustrator Varvara Alay took four months to handcraft the more than 950 elements used for The Flower Girls' December 2021 10K PFP release. Billed as a collection that raises the standards for fine art NFT collectibles, The Flower Girls' traits are more numerous than most 10K projects. They include more than 145 facial features, 35 hairstyles, and 170 accessories randomly arranged to make up each NFT.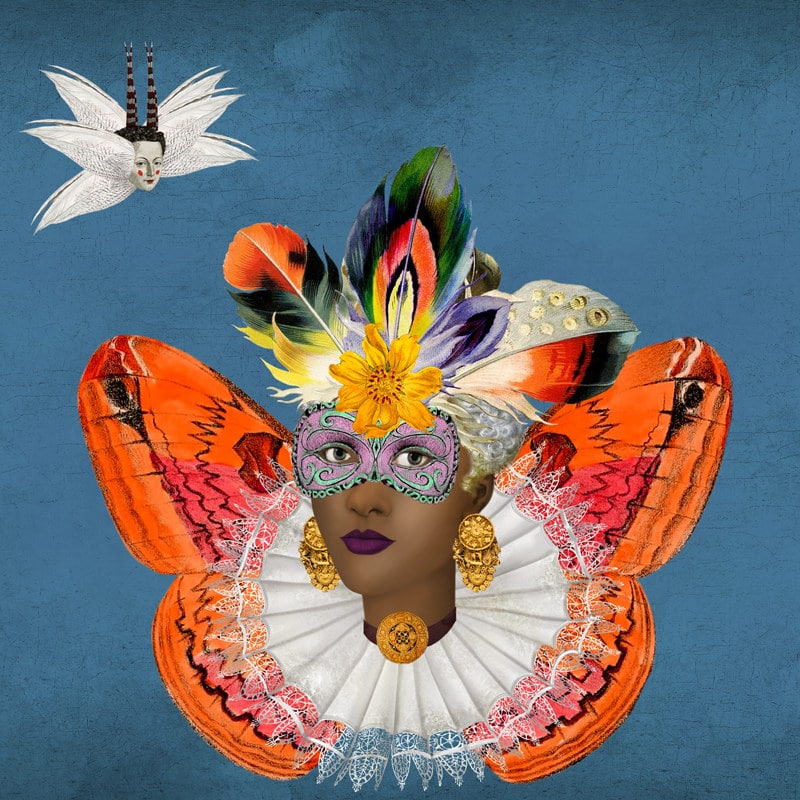 The project donates 20 percent of primary and secondary sale royalties to various children's charities. To decide where those funds go, The Flower Girls' team and Discord community select and vote on a shortlist of charities that allow ETH donations via the Giving Block platform. This Web3 platform has also done wonders in enabling people to donate crypto to organizations fighting for women's reproductive rights.
In the year since the project's launch, the team has donated more than $582,000 to several children's organizations, including St. Jude Children's Research Hospital, the Malala Fund, Save The Children's Ukraine Crisis Fund, and more. The women-led project has also shown a commitment to supporting young NFT artists, and dedicates five percent of project funds to buying children's art on the blockchain through the FlowerGirlsArtFund.
---
BFF
Floor Price: 0.047 ETH
In January 2022, Brit Morin and Jaime Schmidt (alongside more than 50 women leaders across various industries, including Gwenyth Paltrow and Mila Kunis) started BFF, a collective focused on building an accessible community that educates and connects women and non-binary people on the possibilities Web3 has to offer. The project's broader goal is to become one of the largest decentralized brands on the internet.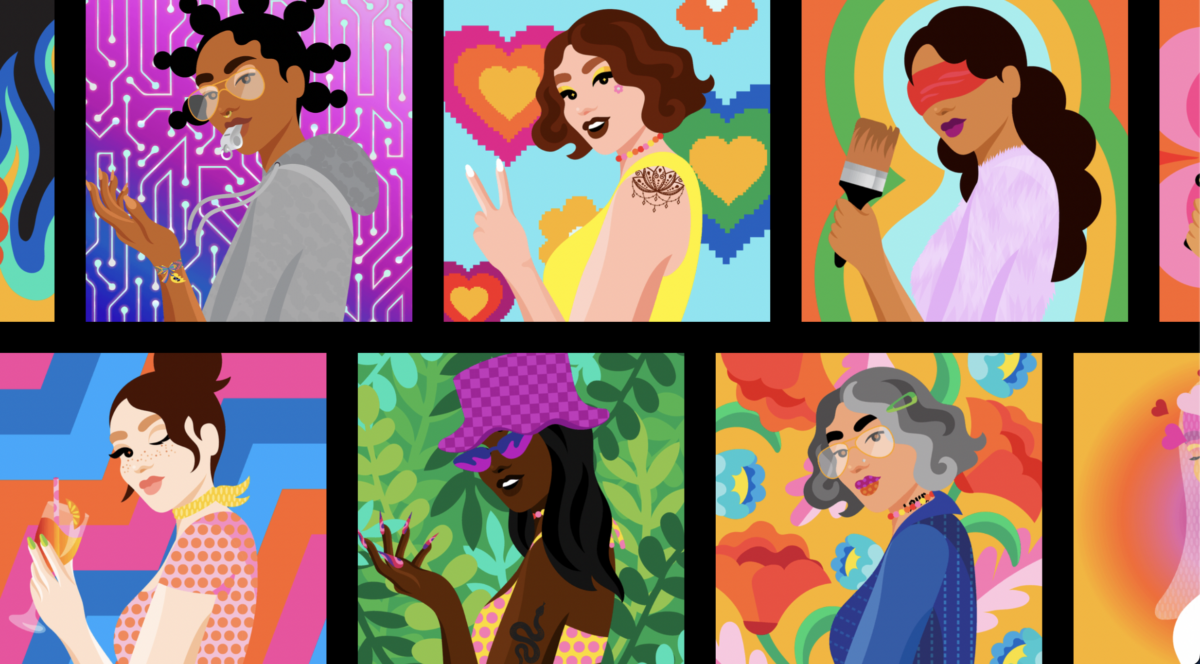 In February, the collective dropped 8,444 BFF Friendship Bracelets, a priority access membership pass that gave holders eligibility for future drops, including the release of the community's inaugural PFP drop, You. Artist Jade Purple Brown designed the 10K PFP collection, and holders are eligible for an ever-expanding and rotating selection of utilities and perks, like getting allowlist spots for other notable NFT projects, discounted prices for skincare products and clothing, and more.
To better provide educational resources to their community, BFF hired journalist Caroline Fairchild as the organization's Editor-in-Chief in May this year. Fairchild has been at the helm of the collective's free newsletter ever since. In line with the collective's mission, the organization announced the formation of the Belonging and Mattering Council (BMC) in July to better spotlight professional development opportunities for underrepresented communities in Web3.
---
Riot Girls
Floor Price:  0.04 ETH
In February 2022, Pussy Riot's Nadya Tolokonnikova and OG NFT artist Gremplin teamed up to create the punk sci-fi feminist collection Riot Girls. In classic Tolokonnikova fashion, the project is simultaneously an unapologetically strident celebration of women and a condemnation of all things authoritarian and patriarchal. Billed as the first NFT project to represent women of all ages, Riot Girls is a collection of 666 NFTs that consist of both generative pieces and 1-of-1s.
Some collectors who minted when the collection launched received a "swine NFT", an NFT of a pig in a police uniform. The faster collectors burned their swine NFT, the rarer a Riot Girl NFT they received. Select collectors also received an artificial womb with an NFT fetus inside, which, if held for nine months, birthed a new Riot Girl piece. This dynamic plays into one of the collection's most compelling attributes: Riot Girls advocates for the development and mass adoption of technology enabling ectogenesis — the process of human gestation from conception to birth entirely outside a person's body.
---
Crypto.Chicks
Floor Price: 0.043 ETH
A 10K PFP collection that began in September 2021, Crypto.Chicks aims to build a global community and brand that helps women navigate and succeed in the Web3 space.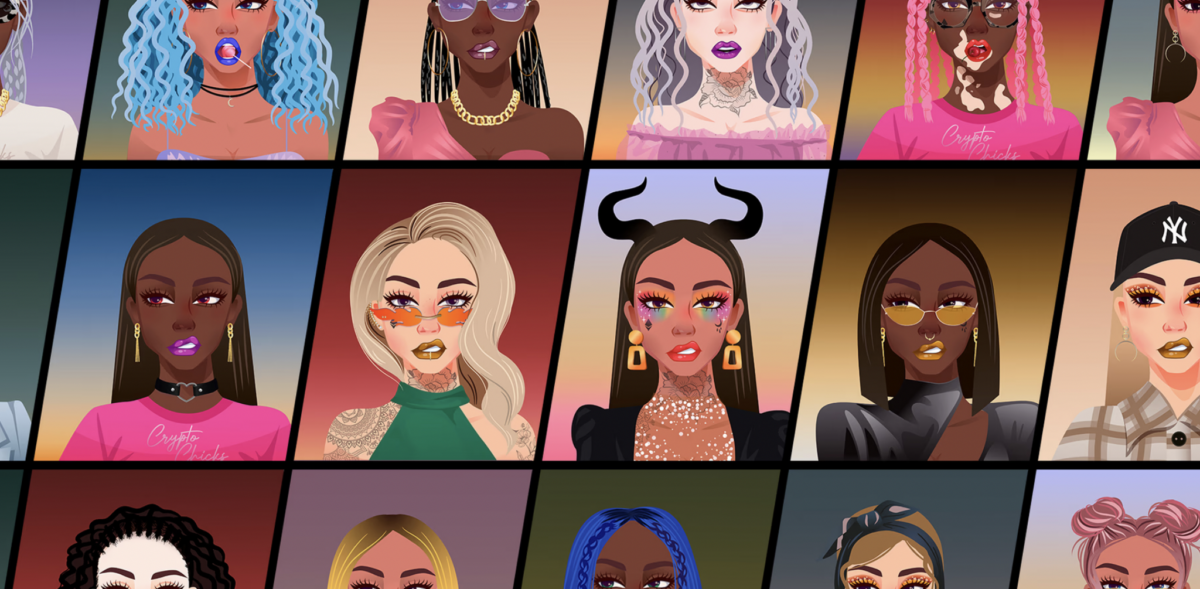 In February 2022, the Crypto Chicks collective became the first group to donate crypto to the International Planned Parenthood Federation. Crypto.Chicks CEO and CMO Elissa Maercklein made it a point to get in touch with the IPPF to help ensure the group would accept crypto donations in the future via the Giving Block.