The community has voted, and the ApeCoin DAO election winners have been chosen. The new Special Council members are Capetain Trippy and Waabam_eth. The new Stewards are AllCityBAYC and tigerisfine. Members elected to the ApeCoin DAO can serve up to two terms at a time.
The election officially concluded on June 28 at 6 p.m. PT. The race was dynamic, characterized by frequent and rapid changes in standings occurring daily, making it difficult to determine the prospective winner.
Election details
There were originally 21 nominees for the election, with two rounds of voting. Round One, held from June 15 to June 21, narrowed the nominees to five finalists. Round Two, which took place from June 22 to June 28, narrowed it further to the top two finalists.
The top five candidates for Special Council were CapetainTrippy, byswickie, Waabam_eth, notthreadguy, and karmapocket. The DAO's Governance Working Group Stewards finalists were AllCityBAYC, tigerisfine, NFTSasha, SSPnft, and 0xSword.
Those who did not win still had kind words to say about the other candidates: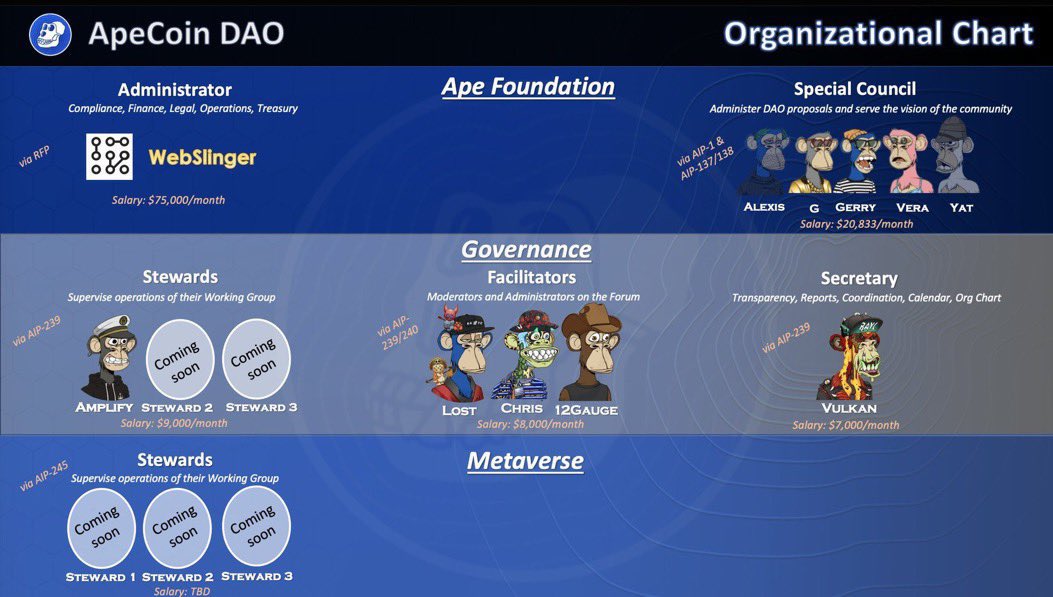 The level of intrigue surrounding the race originates not only from Bored Ape Yacht Club (BAYC) and Mutant Ape Yacht Club (MAYC) members but also extends to individuals outside these communities. Anyone who holds ApeCoin can be part of the ApeCoin DAO.
The heightened attention can be attributed, in part, to the recent controversy surrounding the compensation and grants of Special Council Members. Crypto Twitter users were completely taken aback and outraged to discover the hefty payments received by the special council members for their role. This led to more scrutiny of the position and what it entails.