It just keeps getting better and better to be a member of the Bored Ape Yacht Club. The ever-popular NFT project and brand is now coming to the silver screen. Today (April 11, 2022), crypto-exchange giant Coinbase announced plans to create an interactive film series featuring the Bored Ape Yacht Club and ApeCoin communities.
The three-part film series is titled "The Degen Trilogy," and the first of the films is set to feature only the inaugural Bored Ape collection originally launched in April of 2021. A casting call went out today for any BAYC holders interested in submitting their unique NFTs for consideration to be included in the first of three films.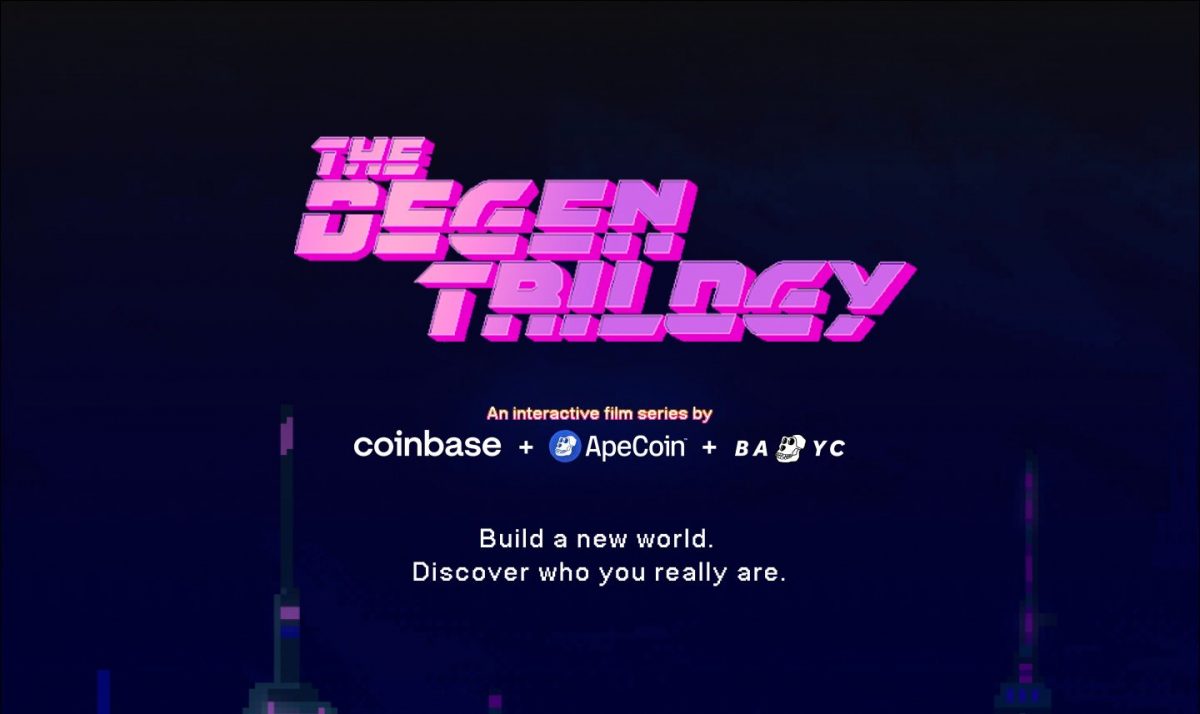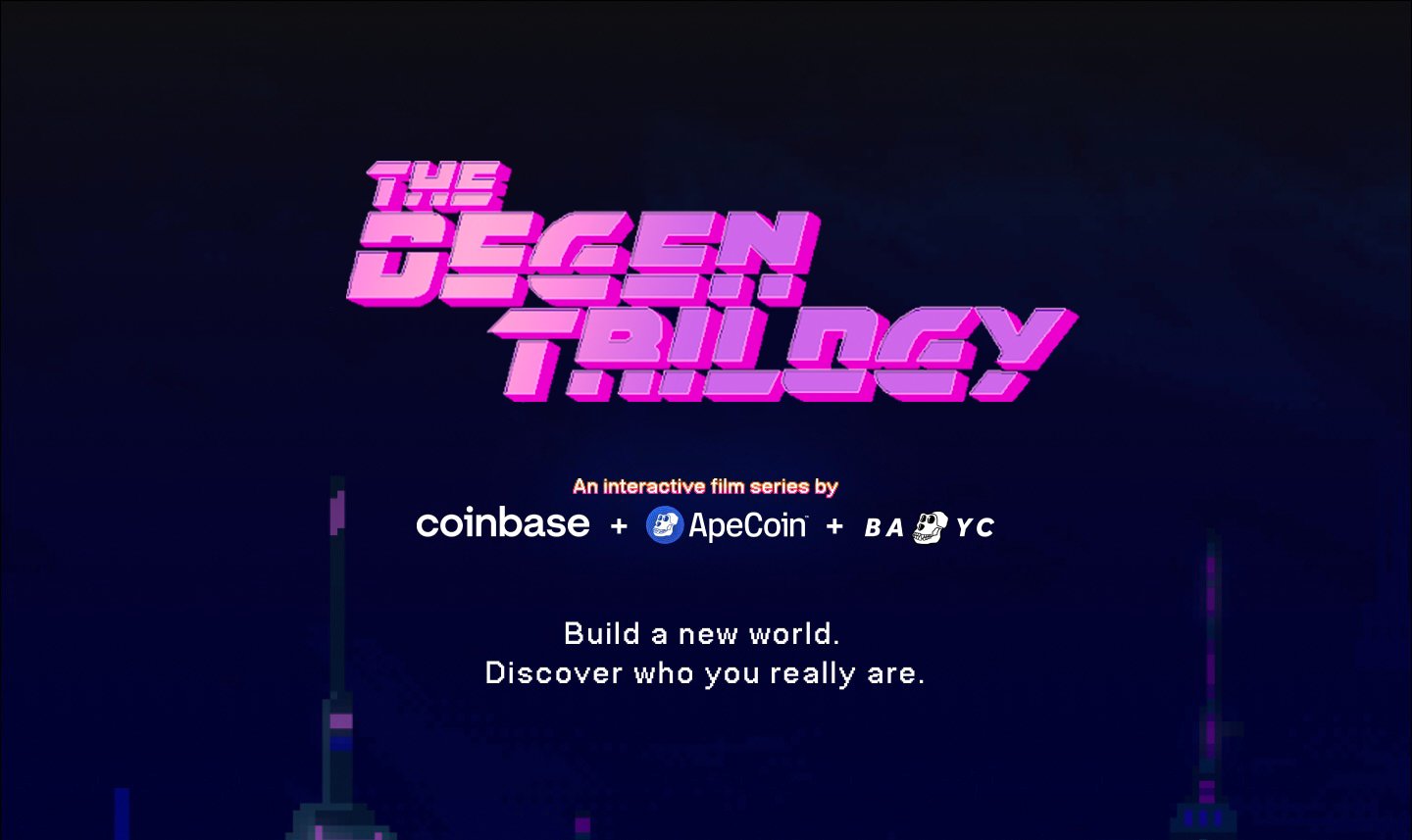 After the initial announcement, the official BAYC Twitter account shared the news. They added that collectors of the Mutant Ape NFTs should not apply, as they will be getting their own casting call once production on the second film begins. It remains to be seen if (and how) ApeCoin holders will be able to participate in the films.
While we've previously seen projects like the Boring Ape Chronicles and NFT production studio Interleave create narratives surrounding the greater BAYC ecosystem, Coinbase's forthcoming feature trilogy is undoubtedly the most high-profile endeavor to be directly endorsed by the Yuga Labs — the creators of the Bored Ape Yacht Club.
And although little information is currently available about the forthcoming three-part series, an official website for the project has already been erected, complete with Coinbase wallet connect capabilities.
It's clear that this latest fanfare surrounding the announcement of "The Degen Trilogy" has only served to elevate the continuously growing BAYC mania spurred by the recent launch of the $APE token. Similarly, as Yuga Labs has now made clear their intentions to build out a web3 MMORPG called Otherside, Coinbnbase's cosign will surely serve as another testament towards BAYC as the premiere metaverse company as they take on the kingdom currently being built by Mark Zuckerberg's Meta.
This story was developing and was updated.