Legacy sportswear brand Adidas Originals has announced a collaborative partnership with renowned Web3 artist Fewocious, according to information shared with nft now. Set to launch on June 22, the pair will release the limited-edition, product-linked Trefoil Flower Mint Pass, offering NFT holders the opportunity to redeem their pass for a complimentary pair of artist-designed Campus 00s sneakers.
The shoes, which feature the recognizable Adidas Originals silhouette, have been reimagined in Fewocious' signature style, featuring a black and white linework design set against a thick, blue and white cloud pattern lace. Mint pass holders will be able to redeem the Campus 00s sneakers later this summer.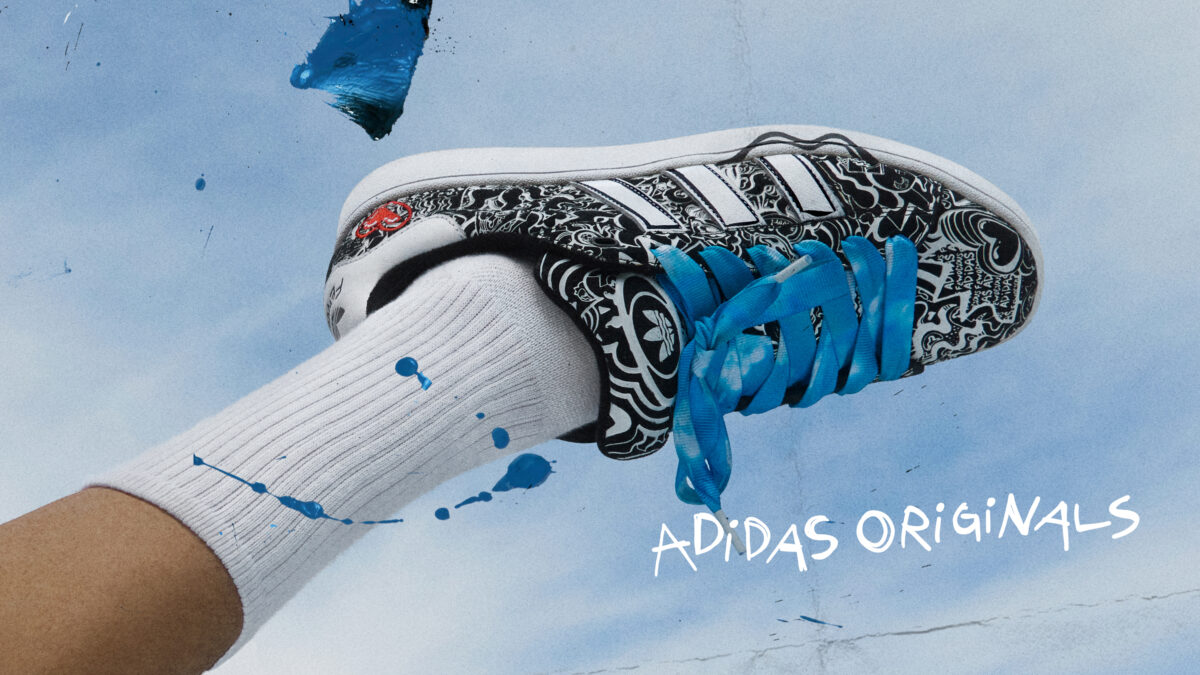 "A dream come true"
Fewo and Adidas' partnership marks a significant step in the company's continued exploration of the intersection between art, culture, creativity, and Web3 innovation.
Over the years, the 20-year-old Fewocious (Victor Langlois) has left an indelible mark on the burgeoning Web3 art community, uniting a distinctly vibrant style and bold aesthetic with deeply personal narratives that often reflect his experiences as a transgender youth. The artist's relationship with Adidas dates back to his teenage years when he used Adidas silhouettes as a canvas for his artistry, and grew into an official capacity during December 2022's Art Basel in Miami.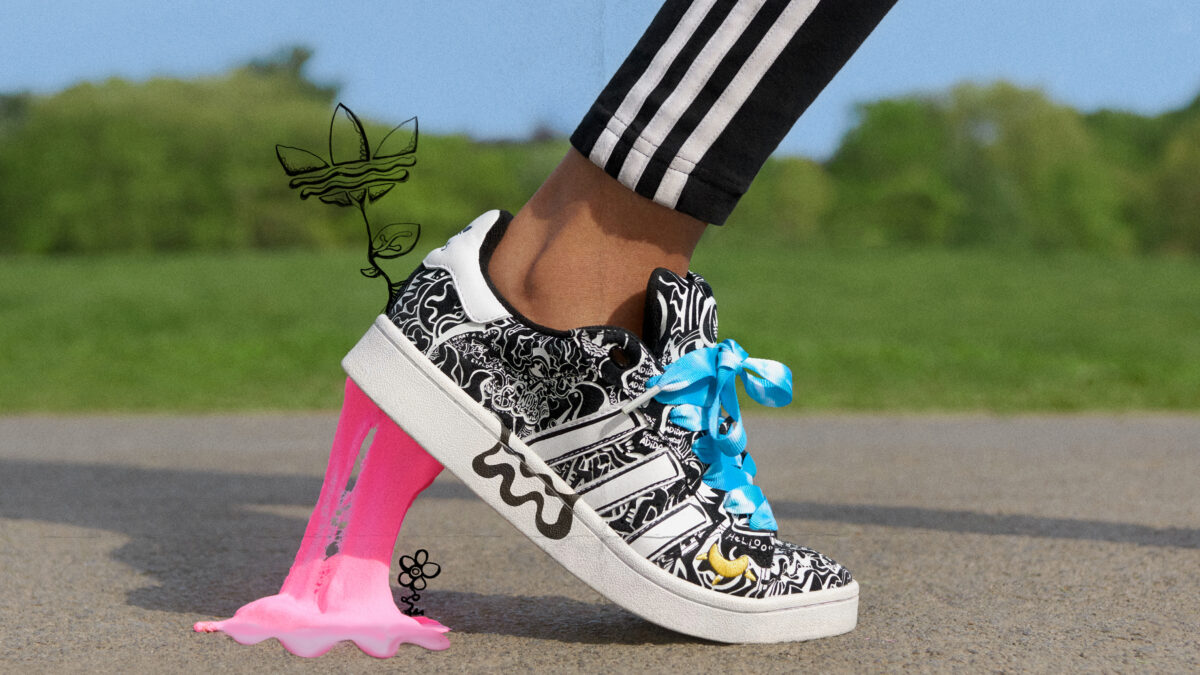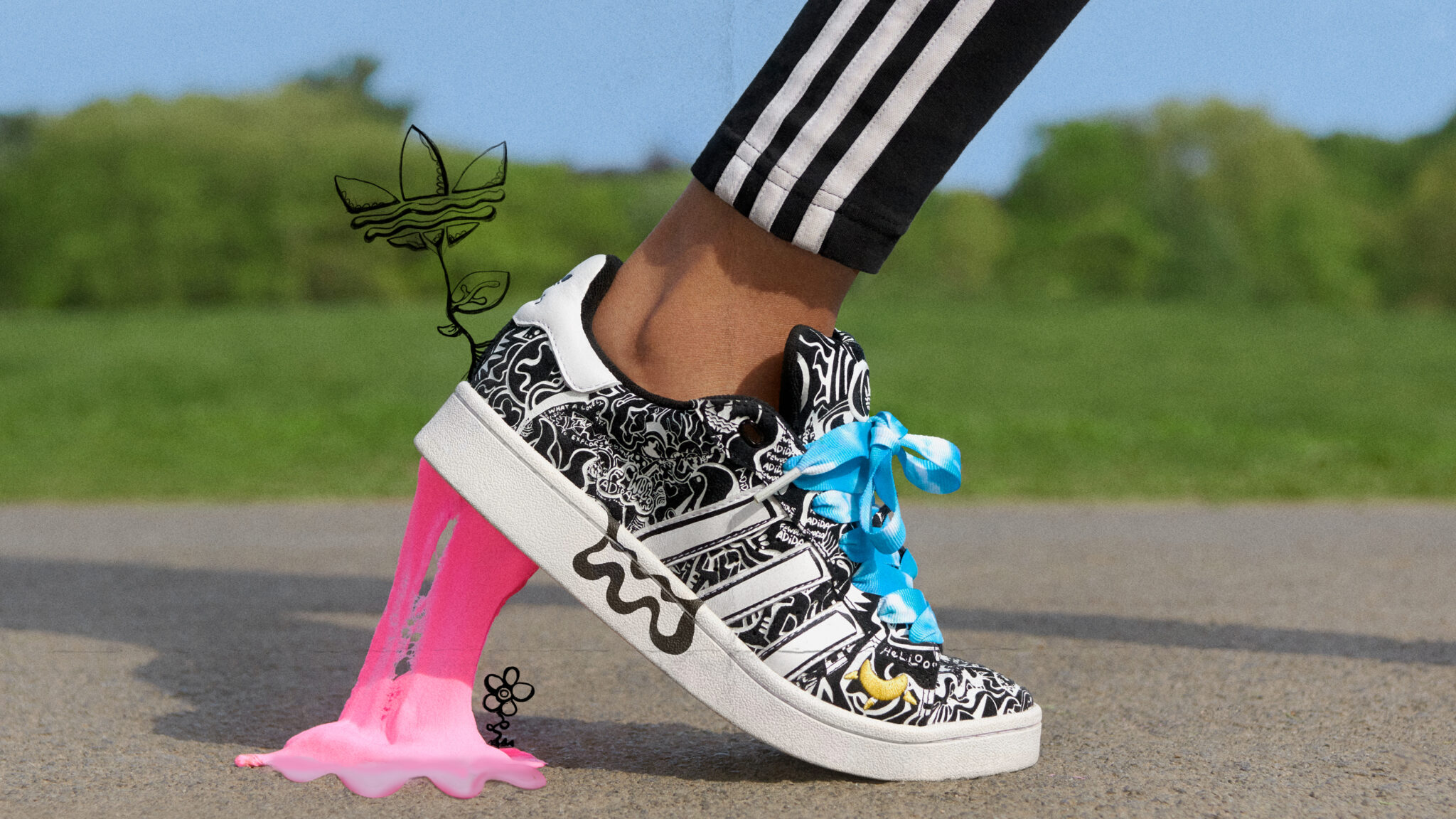 "Working with Adidas is a real dream come true," Fewocious said in a press release announcing the partnership. "I can't believe I was painting Adidas shoes in my bedroom by myself four years ago and now I get to officially collaborate with them! I really believe in the future of fashion and footwear and the intersection of digital and physical, and I'm so excited for these to see the world and for everyone to be part of that journey with me."
I AM SO EXCITED TO ANNOUNCE MY FIRST COLLABORATION WITH @ADIDASORIGINALS 👟🕺🎨

This is truly a dream come true!! 🥺❤️ I can't wait for you to hold them and wear them!!!

Dropping June 22nd. Info at https://t.co/wSkzEAouRZ pic.twitter.com/FMGl1p4GRq

— FEWOCiOUS (@fewocious) June 13, 2023
The mint pass launch will be the first time that Adidas has produced a token-gated, NFC-tagged sneaker that is also tied to a limited edition NFT. Holders of Fewocious x FewoWorld: Paint NFTs, along with holders of the ALTS by Adidas 'Decos' and 'Soles' [ALT]er Ego NFTs, will be offered a range of exclusive benefits, including discounted pricing and early access on June 22 via OpenSea, where the Trefoil Flower Mint Pass will be exclusively available for mint.
The brand and artist have also ensured that a range of NFT holders from their wider ecosystems will also be given the chance for early access before the wider public sale later that day.