Mastercard and Billboard are poised to unveil a brand new showcase on Thursday, July 27 at 3 pm ET, dropping five new singles as NFTs through the culminating release of its trailblazing Web3 music initiative, The Mastercard Artist Accelerator.
The Accelerator, which was announced earlier this year and officially kicked off in April, was initially conceived with the vision of equipping budding artists with the requisite tools, acumen, and opportunities to carve their niche in the rapidly evolving digital music landscape. The latest release of Mastercard's program represents another step in artist and platform attempts to reshape what many see as a broken music industry.
Bridging Web3 with AI music platforms
The showcase will feature five global artists, all set to perform artificial intelligence-infused tracks made with AI Music Studio, a product of the generative AI music firm, WarpSound. Each track will be live-streamed and is up for grabs during the performance as an NFT on the OneOf Marketplace during the showcase. Previously, Mastercard's Web3 program saw 100,000 mints of its limited-edition Mastercard Music Pass NFT.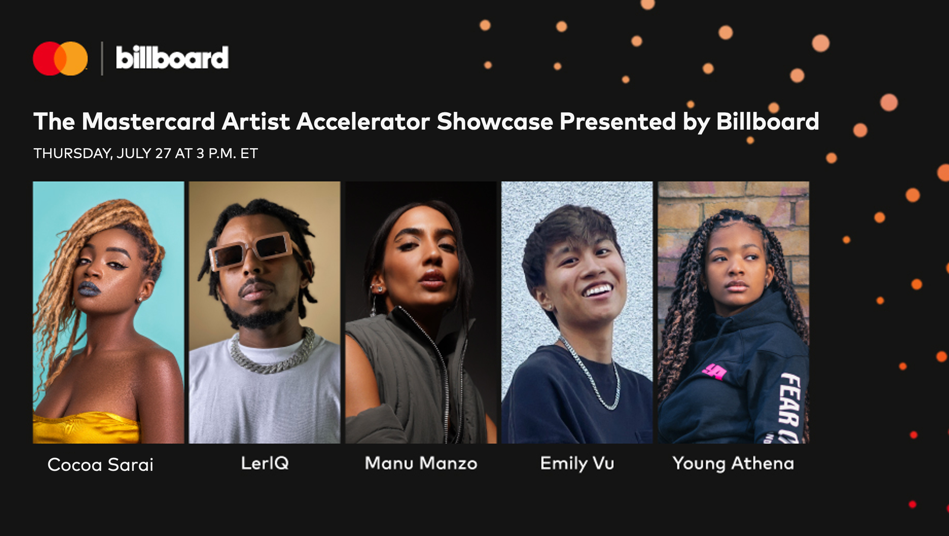 The participating artists, which include Cocoa Sarai, LerIQ, Manu Manzo, Emily Vu, and Young Athena, have infused their tracks with a personal touch, weaving in Mastercard's sonic brand identity, which debuted in February 2019. They also played a role in shaping the cover art for their singles.
"We've seen how emerging technology can push creativity to new heights and give us opportunities to connect with people in exciting ways," said Mastercard Chief Marketing and Communications Officer Raja Rajamannar in a press release. "Throughout this program, these artists have explored an entirely new space that will have lasting impact on the music industry and we're thrilled that we were a part of their journey."
As a part of Mastercard's Web3 music curriculum, artists in the Accelerator Program were equipped with the knowledge and skills to navigate the Web3 domain, from minting NFTs and establishing a robust virtual presence to fostering a vibrant community. The Mastercard Music Pass played an integral role in the Accelerator program, providing its holders with access to a treasure trove of resources, including educational content and some AI tools. 

Fans can tune in to see the showcase here.