The NFL officially has its first-ever licensed game that incorporates Web3 technology, according to Friday's press release.
"NFL Rivals" embodies a landmark collaboration between the NFL, the NFL Players Association (NFLPA), and next-gen blockchain gaming tech studio Mythical Games, that allows fans to step into the role of a general manager as they work to build and own their teams.
Led by gaming industry veterans, the Mythical Games team specializes in building games around player-owned economies and has helped develop major franchises, including Call of Duty, World of Warcraft, Guitar Hero, DJ Hero, Marvel Strike Force, and Skylanders.
Gamers First
While NFL Rivals does incorporate Web3 technology, it's not something that would be noticeable to players, according to Mythical Games. It told VentureBeat that players won't be burdened with having to understand or engage with the complexities of blockchain technology.
Through arcade-style gameplay, players will engage in competitive matches while ascending through the ranks. With regular updates, including new seasons and events, the game ensures that players will have an engaging and dynamic gameplay.
A unique feature of NFL Rivals is its "squad system," which enables players to team up with fellow general managers. These are avenues for fans to rock their favorite NFL franchises, while still collaborating and competing with others.
Throughout gameplay, players will be presented with opportunities to unlock and enhance their NFL players, as well as other digital collectibles.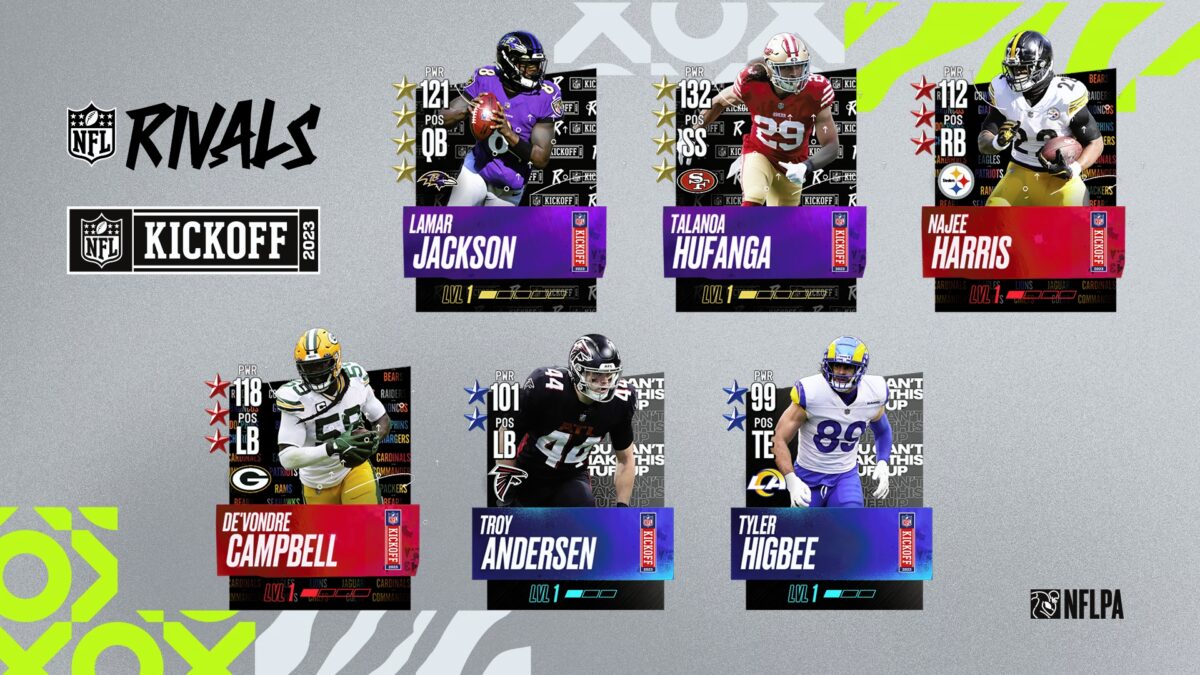 NFL Rivals' in-game blockchain marketplace is hosted on Mythical's platform, which helps facilitate the trading and selling of these collectibles. To players' benefit, these collectibles are listed in 'Rivals credits,' which can be purchased as "in-app purchases," which comply with the policies of both Apple's AppStore and Google Play Store.
While the marketplace initially offers items at fixed prices, Mythical Games has plans to introduce a bidding system, enhancing the interactive aspect for users.
While NFL Rivals had its soft launch on April 26, it garnered over 2 million downloads, with more than 15 million matches played.
John Linden, CEO at Mythical Games, told VentureBeat that the "incredible reception by fans during the pre-season of [the game] blew [them] away."
With the global launch of the game, Linden said they are excited to finally give NFL fans an avenue to essentially run their own team of licensed NFL players as the regular NFL season plays out.
"We're excited to partner with NFL Rivals to bring new innovative ways to engage the Miami Dolphins fanbase with the team," said Miami Dolphins Vice President of Corporate Partnerships Katharine Bohlmann. "With the evolution of gaming, we understand the importance of embracing change and believe this is the perfect partnership that will allow us to capitalize on this new frontier and uniquely engage with our fans."
Miami Dolphins Signs With NFL Rivals
As we are all preparing for the 2023 NFL season to kick off on September 7, the Miami Dolphins franchise just signed a deal with NFL Rivals, marking the gaming studio's first NFL partnership. As part of the partnership, NFL Rivals' branding will be featured throughout the Dolphin's home stadium during games. Throughout the season, Dolphins fans will have many opportunities to win VIP experiences at home games.
The biggest takeaway with the NFL, NFLPA, and Mythical Games partnership is that when it comes to the next phase of Web3 gaming, it's finally starting to make sense how to incorporate Web3 technologies like blockchain and digital collectibles into an experience – without forcing it onto players in a way that makes them timid or uncomfortable.
Last year, the NFL and Reddit teamed up, dropping Super Bowl LVII Collectible Avatars.
Editor's note: This article was written by an nft now staff member in collaboration with OpenAI's GPT-4.