Daniel Maegaard, known throughout the digital art community by his DJ moniker and alternate persona, Seedphrase, has officially signed with talent agency WME according to a press release shared with nft now. In addition, he's teased new original music, the unveiling of a new community project, and the introduction of exclusive merch, all coming this year.
A "guiding light"
Seedphrase, best known for his massive CryptoPunk helmet mimicking his distinctive Punk NFT, wants to take the synergy of crypto culture, music, and high-end luxury fashion to new heights. Maegaard first rose to prominence in the crypto community with the purchase of CryptoPunk #8348, one of the rarest PFPs in the OG Punks 10K NFT collection, boasting seven unique attributes (instead of the traditional six).
As one of the industry's original leading NFT projects, CryptoPunks ranks as one of the highest-valued NFT initiatives ever, raking in approximately $2.2 billion in trading volume, according to CryptoSlam.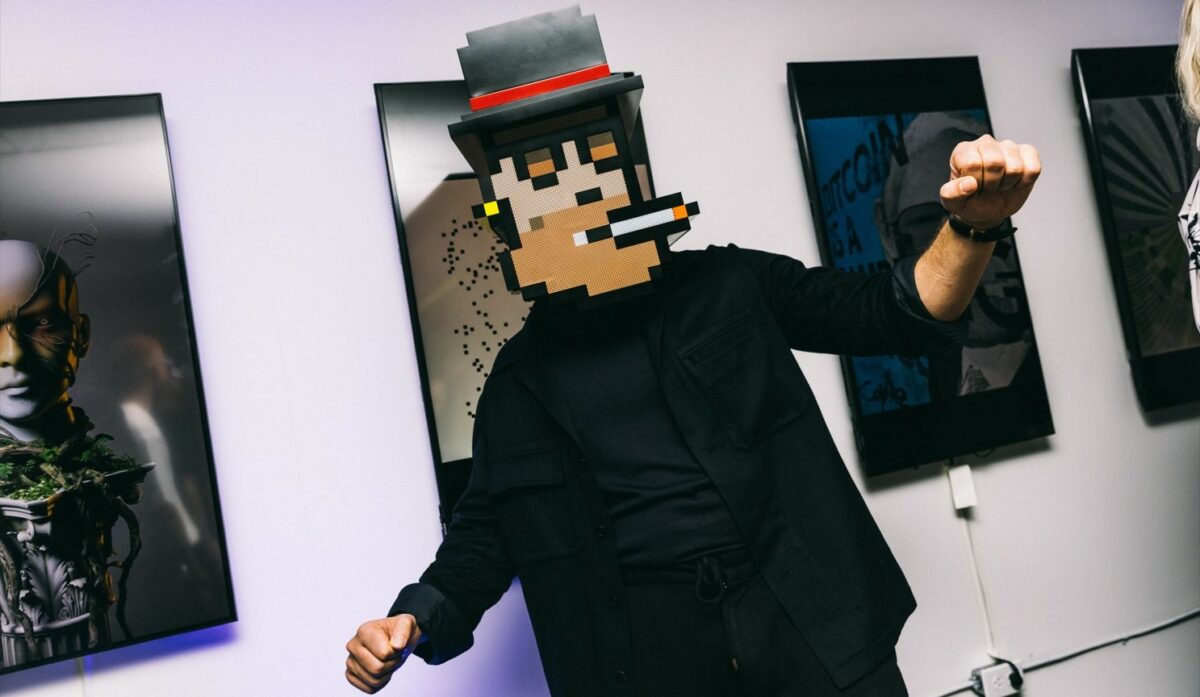 According to Maegaard, Seedphrase's iconic helmet represents something much bigger than himself.
"Seedphrase is meant to embody this sacred mentality of what each of us holds dear in this emerging tech space," Maegaard previously told nft now in an exclusive interview. "Your seed phrase, your actual wallet seed phrase, is a gateway, a key to what you hold dear. That's what I'm trying to create now with the Seedphrase brand itself. Someone you can look to as a guiding light in the community."
Through WME, Seedphrase aims to foster deeper ties across luxury fashion, fine art, and music while underpinning today's appreciation for digital identity and IP.
Seedphrase joins a growing trend among musicians, including Steve Aoki and Justin Blau ("3LAU"), in establishing their digital identities through new IP mechanisms. He's also now part of a healthy list of Web3 personalities and collections who have signed with the agency, including Boss Beauties, Pudgy Penguins, Claire Silver, Snoop Dogg, Mack Flavelle (co-founder of Dapper Labs), and more.