Welcome back to Now Runway, where we report to you from the frontlines of the digital fashion and luxury revolution. Today we report to you from New York for the first time in nearly 3 months and we are rejuvenated witnessing summer fashion in the streets of SoHo after spending some time in the fashion desert of Las Vegas during DEF CON. A lot happened this week so we will touch upon a few highlights. BAPE® announces its latest limited edition sneaker release, in collaboration with adidas Originals. Coach and Kate Spade parent company, Tapestry splurges $8.5 billion to buy Capri Holdings, the parent company of Versace, Michael Kors and Jimmy Choo. After teasing it out for months, Doodles x CAMP finally open their first flagship retail and entertainment experience in Chicago.
We are already looking at flights and wondering if we can pass for a pre-teen since the ideal age is 4-10 years old. Read ahead to go deeper on Paris Hilton opening a new world on Roblox, Gucci, and JD.com launching a digital flagship store and Truefit partnering with Shopify to use AI so we can stop returning the majority of our online orders.
Paris Hilton and 11:11 Media Unveil 'Slivingland' on Roblox
11:11 Media, the media company co-founded by Paris Hilton and Bruce Gersh, launch 'Slivingland' – a new world on Roblox, an online gaming platform featuring the Queen of the Metaverse herself, Paris Hilton. The term 'Sliving', conceptualized by the pop culture icon in 2019, embodies a spirited blend of slaying and living life to its fullest. 'Slivingland' offers one of the most immersive and technologically advanced experiences on Roblox.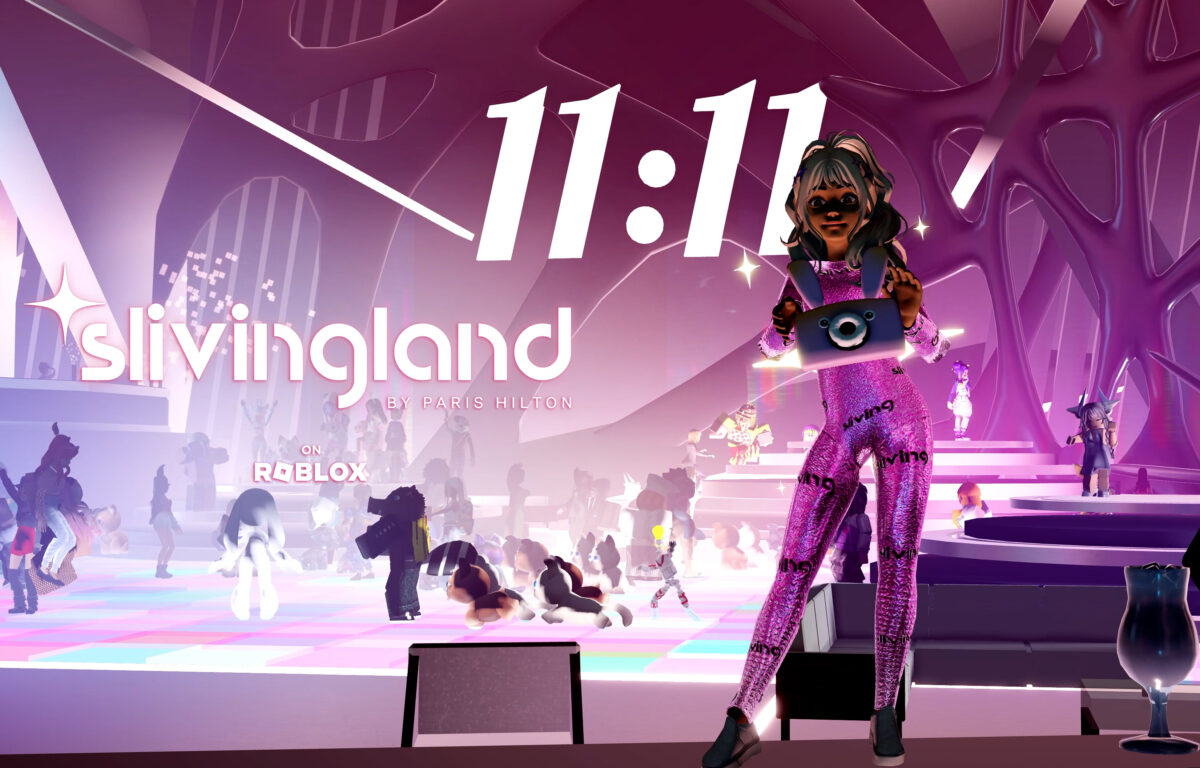 Designed as an entertainment hub, Slivingland guarantees a continuous experience where Hilton's fans can congregate to enjoy an assortment of entertainment content from Hilton and 11:11 Media. This includes new music, podcasts, TV shows, films, and brands that Paris is collaborating with. From holograms to a nightclub, a music mini-game on the dancefloor, and even pet sidekicks accompanying players on their virtual voyage, 'Slivingland' offers an interesting array of choices for users.
To commemorate the launch of Slivingland, Hilton will release ten limited-edition digital fashion pieces within the experience over eight weeks, from early August to late September. Drawing inspiration from the iconic Y2K styles, these fashion items will feature trendy accessories, including signature pink headphones, choker necklaces, and a glittering pink 'Sliving Suit' that the 'Queen of Y2K', Paris Hilton, sports both in real life and on Roblox.
The core aspect of 'Slivingland' revolves around exploration and photography, the latter serving as the best and simplest method to comprehend the world and stimulate the discovery of Slivingland's environment. Roblox users will embark on an adventure to capture photos, enhance their cameras, and unlock new collectible items along the way. Each snapshot will plunge players deeper into the vibrant universe of 'Slivingland', unveiling its hidden gems and easter eggs.
"I couldn't be more excited about my newest collaboration with Roblox," said Hilton in a press release. "Slivingland is all about bringing my fans together from around the world to engage in a world of fun, fashion, and friendship. It's a place where we can connect, create, and live together, making unforgettable memories in a whole new virtual universe!"
Gucci & JD.com Launch Digital Gucci Flagship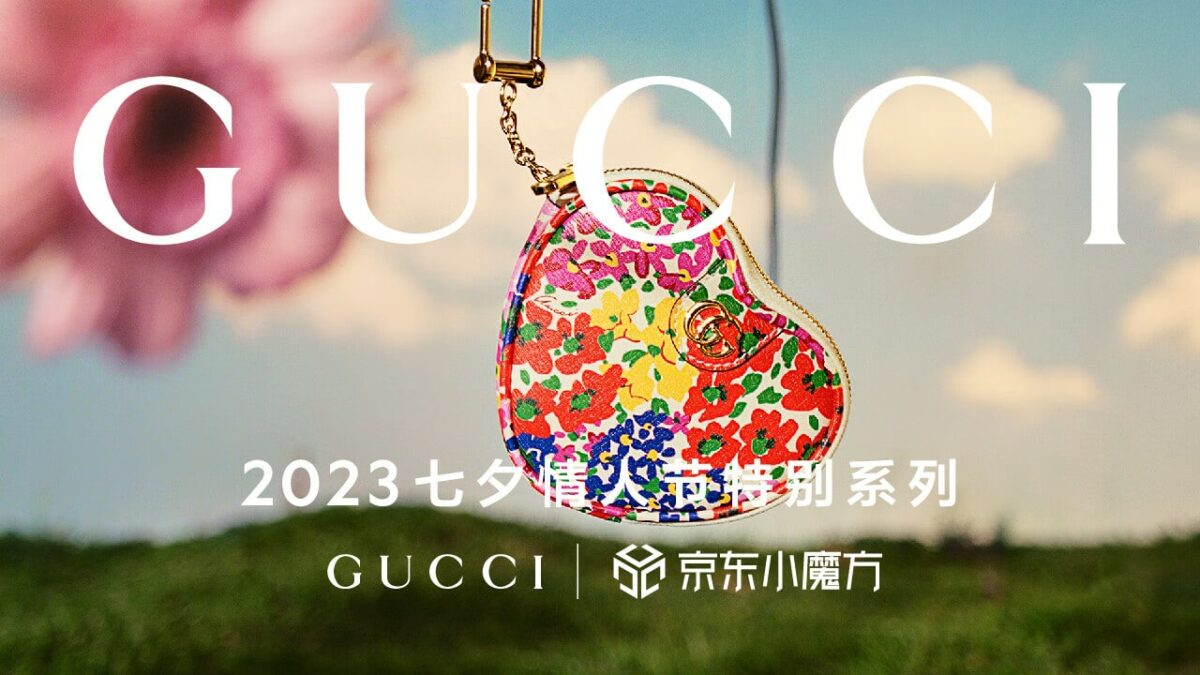 Italian luxury house Gucci and China's largest online retailer JD.com announce a partnership with the launch of Gucci's official digital boutique on JD.com's platform. JD.com app users who search for "Gucci" will be directed to the brand's official flagship store to peruse and purchase their sought-after items. The collaboration offers a comprehensive Gucci brand experience within a secure and smooth digital environment. Central to this new partnership is an unparalleled customer experience, as customers have the opportunity to explore an extensive collection of enduring classics and the latest seasonal ready-to-wear, handbags, travel essentials, footwear, fine jewelry, timepieces, and accessories for both genders. Additionally, customers will receive exclusive access to Gucci's online client advisory service prior to finalizing their purchases.
For Chinese Valentine's Day on August 22, Gucci's flagship store on JD.com is set to unveil a range of gift items that encapsulate the brand's exceptional craftsmanship and romantic flair. The collection, adorned with floral designs signifying the blooming of love and sentiments, will also spotlight an exclusive handbag designed specifically for JD.com clientele, commemorating this notable event. To make the occasion even more memorable, customers can express their deep-felt emotions through customizable E-greeting cards accompanying their purchase.
True Fit x Shopify use AI To Help Consumers Find the Right Size
True Fit, a leading AI platform known for its size and fit decoding capabilities for clothing and footwear retailers, announces a partnership with Shopify Inc., a comprehensive commerce platform facilitating merchants in launching, expanding, and managing businesses. This partnership aims to extend the high-quality, reliable, and cost-effective services that True Fit offers its enterprise clientele to smaller merchants.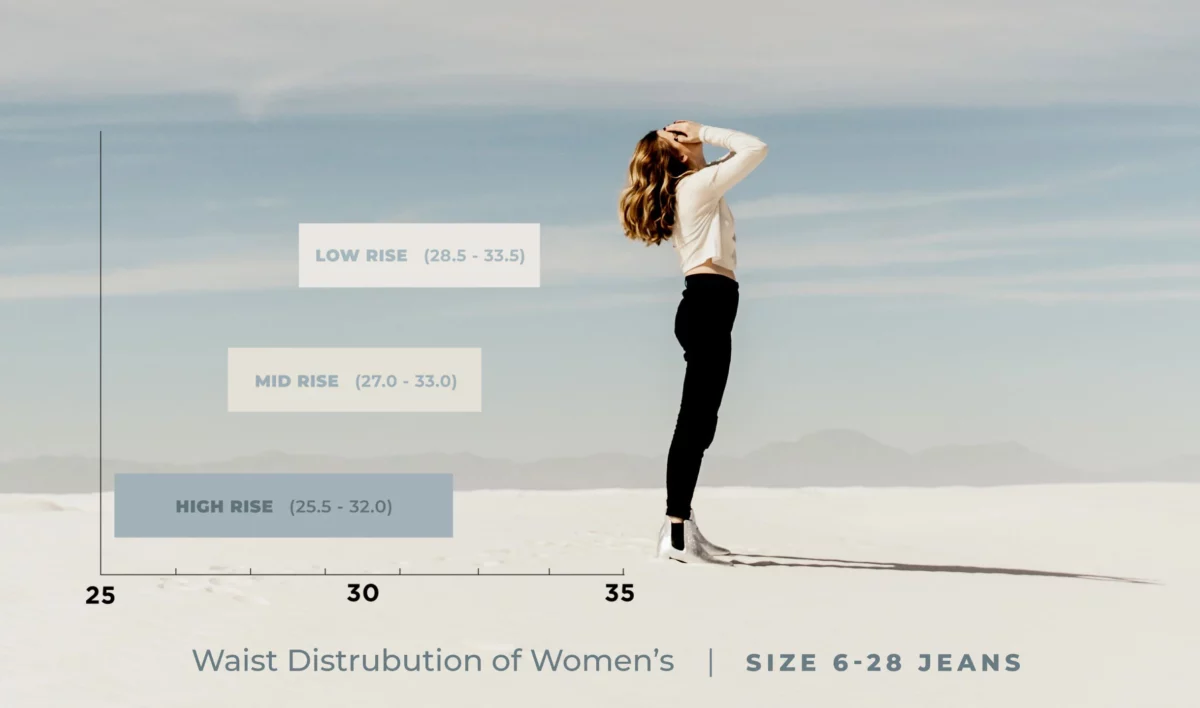 Under the terms of this collaboration, Shopify vendors can now link their brand to True Fit's Fashion Genome™, the most extensive and robust global AI-powered fit platform. This integration seeks to eliminate shopper uncertainty regarding fit, thereby boosting consumer confidence and conversion rates, minimizing fit-related returns, and fostering customer loyalty. The concept of fit is a matter of trust, and revamping the basic size guide with fit suggestions backed by millions of shoppers and fortified by AI is in hopes of aiding merchants in profitably growing their brands, regardless of their size.
True Fit's proficient size and fit suggestions are used by 82 million active users, tens of thousands of brands, and hundreds of retailers worldwide across multiple categories including men's, women's, kids', unisex apparel, footwear, swimwear, and structured intimates. Now, even small-scale merchants can harness the full potential of True Fit's size and fit features within minutes by installing the newly launched True Fit app available on Shopify's app store. The long-term goal of the partnership is that as merchants expand, they can tap into True Fit's comprehensive platform of offerings, which includes solutions to enhance shopper acquisition costs and gain access to unique apparel-retail business intelligence.
"This is a very exciting moment for the $2.5Tr apparel industry, which historically has remained digitally constrained around 20-25% digital. By opening up the power of the Fashion Genome's machine learning and artificial intelligence data engine to merchants of all sizes on the Shopify platform, we will accelerate merchant growth through frictionless digital discovery and consumption," shared in a press release by William Adler, President and CEO of True Fit.