CryptoCubes are more than NFTs; they're more than art; they're more than an experimental digital collection. They're a piece of digital art history. They're an experiment. And they're a philosophical exploration of what it means to be "on-chain."
The CryptoCubes collection is one of the first examples of generative 3D art, meaning they are algorithmically generated and now fully stored on the Ethereum blockchain. They're not linked to external servers—they are pure code that creates unique shapes, colors, and patterns. NFT enthusiasts know how rare and challenging it is to do this successfully in 2023 and beyond.
CryptoCubes did it in 2020.
They sold in waves of 50 until 256 NFTs were sold, denoting the number of integers in the RGB color code. At the time of writing, the floor price for a CryptoCube is 6.8 ETH on OpenSea, with a total sales volume of nearly 2,002 ETH.
How did such an innovative project come to fruition so far ahead of other 3D on-chain generated art projects? In large part because of its creator, Han Saglam.
What are CryptoCubes?
Every CryptoCube is a result of a unique generation process, which Han created. According to his "Genesis" Medium article from September 2020, which explained the then-forthcoming collection, CryptoCubes are "algorithmically generated volumetric abstractions[…]each CryptoCube is a unique output."
Despite the algorithmic inspiration for each CryptoCube, the final collection of 256 CryptoCubes is the outcome of Han's careful curation and artistic vision. The CryptoCubes playground allows users to animate the CryptoCubes and use them in 3D metaverse environments like OnCyber.
Among the infinite possibilities that the algorithm presented, Han selected the 256 that best represented his vision for CryptoCubes. When he spoke to nft now about the collection, he said, "When people ask me how many cubes I generated, I can only respond: 'a lot.'"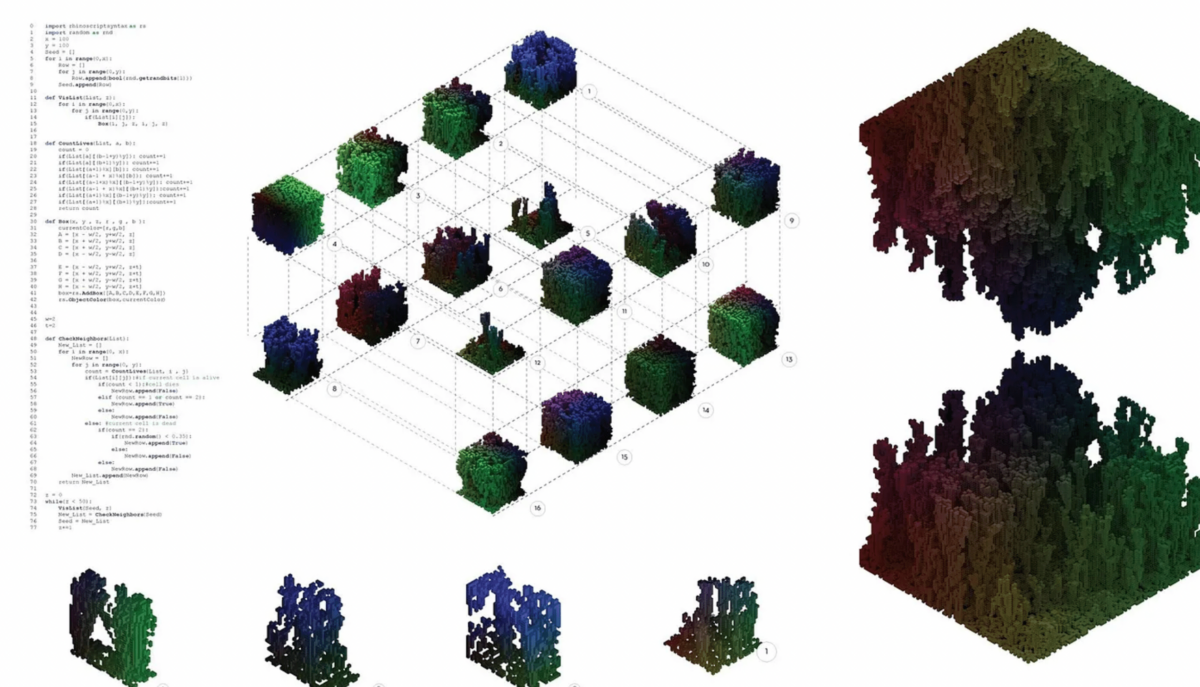 Why cubes? Because to Han, the cube is a symbol of digital creation. "The cube is a human-made shape; you can't find it in nature," said Han. "Its artificiality defines it in the digital world."
Cubes are also the building blocks of the digital world. They embody both simplicity and complexity, serving as the foundational elements from which intricate digital environments and creations can be constructed. Han cites Minecraft, the massively popular sandbox game, as an example of the creative possibilities with cubes. "Minecraft looks simple: it's just a bunch of blocks. But what people create with those blocks is complex."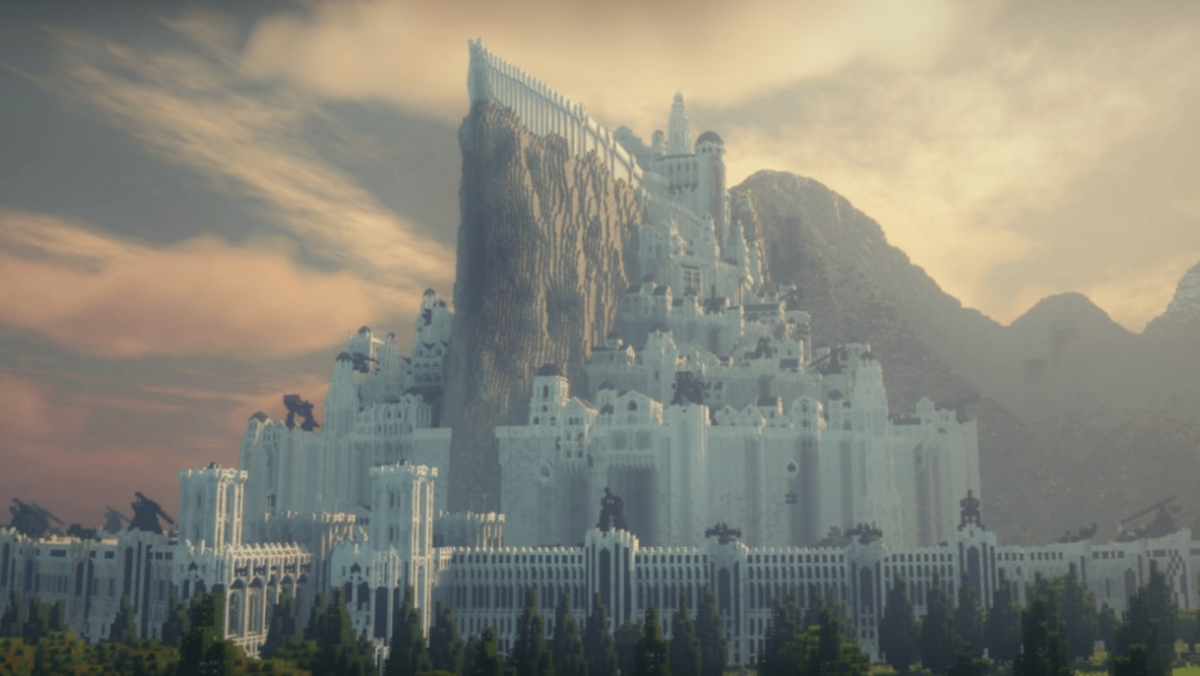 Similar to Minecraft, with CryptoCubes, Han begins with something simple—literally a building block—and invites others to use it as a canvas for their creativity.
Who Created CryptoCubes?
Han isn't new to the world of NFTs. He's been involved in two other projects that showcased his passion for the experimental convergences of the aesthetic and the algorithmic, the geometric and the organic, the digital and the physical. An ardent music aficionado with a particular love for piano, Han sees art and technology as an intricate dance between input and output. "The output, whether visual or audio, is as important as the technology that creates it," he says.
To that end, he created another project, AlgoRhythms, which he developed in collaboration with digital artist Nicolas Daniel. Curated by Art Blocks, the project was a collection of 1,000 generative audio-visual data sculptures, meaning the NFTs themselves played algorithmically-generated musical notes. This project was later followed up with AlgoBeats. AlgoBeats was also a collaboration between Nicolas and Han. Together, they've developed a unique digital music box that fuses the systematic approach of programming with the dynamics of music. While their previous project, AlgoRhythms, focused on music scales, AlgoBeats delves into uncharted rhythms and sounds. It's designed as a creative tool for musicians, especially in the blockchain realm, and boasts interactive easter eggs for users.
That led him to LightOnChain, a groundbreaking installation that bridged the gap between the physical and digital worlds. Han financed this ambitious project entirely from his crypto earnings, overseeing everything from contracting to installation. LightOnChain was an NFT-powered light installation located in a Turkish town called Kaplankaya. The collection consisted of 660 physical lights that were connected to blockchain-connected hardware.
The installation allowed people to send transactions that could change the brightness, amplitude, frequency, and exact light in the physical world. It was a way of interacting with the blockchain in a tangible and visible way. When he built it, Han says he wasn't aware it was considered one of the first examples of a physical version of NFTs. Firsts have become second nature for him at this point.
Han does everything with CryptoCubes himself; the way he likes it. Just as a piano performance is the intimate act of one person, so is his relationship with CryptoCubes: a singular, independent opus of creative and technical artistry.
How to buy a CryptoCube NFT
To join fellow CryptoCubes holders Erick Snowfro, VonMises, 6529 Fund, Pablo, and the Los Angeles County Museum of Art, you can buy your own on OpenSea or SuperRare. According to Saglam, the value of a CryptoCube is multifaceted. First, there's the historical significance. "It's one of the first examples of 3D generative collection that is currently on-chain," he says. "It's a milestone in the history of digital art."
But owning a CryptoCube isn't just about owning a piece of history. It's also about owning a piece of potential.
"CryptoCubes aren't static. They're dynamic and interactive. You can use them in different ways in the digital realm, such as creating your own compositions with them. Every day is a new evolution." Han mused.
CryptoCubes Creators
Driven by this desire to inspire individual creativity in the same vein as Minecraft, Han created CryptoCubes Creators. The initiative invites artists to infuse their unique flair into the CryptoCubes' aesthetic and ethos. Each creator picks a CryptoCube number and uses that specific cube to construct their own artwork in their unique style.
Every three months, Han collaborates with a new set of artists. So far, over 100 different artists have participated in this project, including notables like Erick Snowfro, Claire Silver, Refik Anadol, Fvckrender, Rik Oostenbroek, and DeeKay, whose piece titled Right-Click Savers sold for $200,000.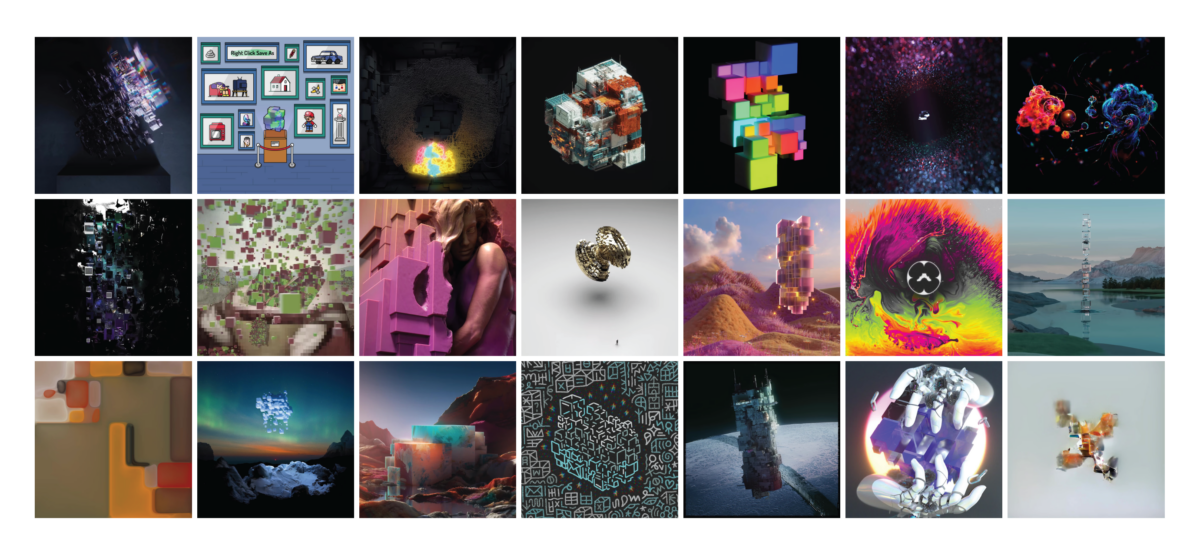 In selecting artists for collaboration, Han goes beyond name recognition, "I focus on curating and inviting the artists who are nft native, and have helped shape the nft scene."
The future of CryptoCubes
Han isn't satisfied with what he's achieved so far. He wants to challenge his technical abilities and push the boundaries of on-chain art.
He cares about this mission because, to him, 100 percent on-chain art because it is more secure, transparent, and authentic than its off-chain counterparts, which rely on external servers that can be compromised. "On-chain art," he says, "will live for as long as Ethereum lives."
Creating on-chain artwork isn't easy. Han has to work out the technical details of compressing source code to fit into a single transaction without losing image quality. But that's what Han does: he finds interesting technical problems and solves them.
"As we evolve better infrastructures, compression algorithms, and scaling solutions, we'll be able to get more complex data on-chain. Then we'll really see what's possible with on-chain art."
We also invite you to check out Han's latest project, where he creates distinctive artworks, crafted using Javascript and GLSL shaders, and resides fully onchain. Each piece, a true 1 of 1, is encapsulated in its own smart contract, making it self-contained for sales and unalterable.
The next CryptoCubes Creators drop will be in the following months. You can follow the Hanrgb, CryptoCubes Twitter for updates.