Art Basel Miami 2022 is officially in full swing, which means The Gateway 2022 has also gone live. In collaboration with Mana Common and MoonPay, nft now officially kicked off The Gateway: A Web3 Metropolis in the heart of downtown Miami, and it's already become one of Web3's most important events of 2022. Top names from our planned programming include panels from Porsche, Vayner3, and many more.
After offering some of our VIPs — a selection of the NFT space's most beloved artists and community leaders — an inside look at the week to come, doors opened for Web3's general public in downtown Miami's Dupont building.
NOTE: This is Wednesday's live update. See the latest Art Basel & Gateway updates below.
Read Now: Miami Art Week Live Blog Day 3 — The Gateway and Beyond
A months-long process of planning and building came to full fruition as the week's guests walked into one of the twelve Miami buildings we've occupied for this massive undertaking. Want to see all that went into making this a reality? Check out this recap of the build-out process. Now, join us for an inside look at the most important pieces of news emerging from The Gateway, Miami Art Week 2022, and Art Basel activations.
Random International debuts blockchain-powered immersive art installation
In line with its mission of demonstrating the transformative power of technology through "immersive and experiential art," Random International debuted its newest installation Living Room earlier this week on November 29 at a purpose-built pavilion along Faena Beach. The installation is scheduled to remain on display until December 4.
Upon visiting the installation, a system of shifting lights, fog, and sound will respond to guests' movements, which will be then tracked and saved as data following the visit. This data will then be visualized, with guests granted the option to mint this visualized data as an NFT on Aorist. A process that Random International Co-Founder Hannes Koch described in a press release shared with nft now as "bridging immersive art and blockchain technology for the first time through a process of physical co-creation."
Rug Radio Announces PFP Project "Faces of Web3"
Today during his panel at The Gateway, prominent Web3 builder Farokh Sarmad broke the news that his decentralized media platform, Rug Radio, would soon be receiving a major ecosystem expansion by way of PFPs. The forthcoming generative avatar project, titled "Faces of Web3", will be created as a collaboration with prominent artists Cory Van Lew and will feature his distinctive brightly colored style and feature a variety of unique trait combinations.
Considering Rug Radio first launched by way of the Membership Pass NFT collection, which paved the way for the equally ambitious Rug Radio Genesis collection, this next evolution of the Farokh-helmed brand feels perfectly aligned with its Web3-centric sensibilities. While launch details, including dates and total supply, have yet to be announced, the news of the collaboration will surely give the Rug Radio ecosystem — which encompasses more than a quarter million followers across socials — cause for celebration.
While the PFP project will likely prove to be a major event within the NFT space, it's important to note that the venture comes as only a singular part of the Rug Radio narrative. And though releasing a PFP project aligns with the current culture of the NFT ecosystem, Farokh noted that the endeavor is mainly for the community, and that he and his team are still continuously working on defining what it means to be a fully decentralized media platform.
Porsche is opening up on its entry into Web3
On Tuesday, Porsche revealed it had plans to release a 7,500-piece NFT collection based on the classic Porsche 911 in January 2023, with Hamburg designer and 3D artist Patrick Vogel tapped to create each piece in the collection. On Wednesday, November 30 at nft now and Mana Common's The Gateway at Art Basel, Porsche opened up on its forthcoming entry into Web3.
People who buy a Porsche NFT will be able to help shape the design of their digital token by choosing a "route" for it, selecting from Performance, Lifestyle, or Heritage options. These routes reflect a particular characteristic of the company's brand identity, and will modify the overall design of the NFT itself. In the months following the collection's release, Vogel will work with user input to ready each NFT as a 3D asset in Unreal Engine 5.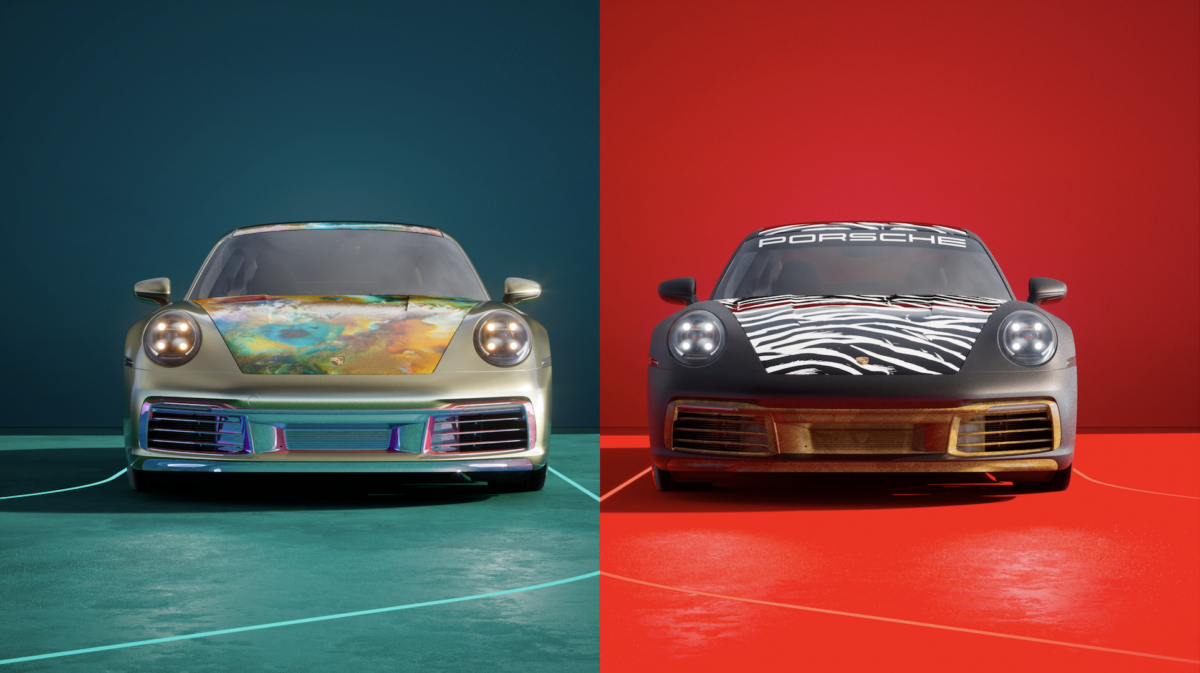 "The core of the project is the community," said Lars Krämer, Porsche's manager of innovation and methods. "We want to get into contact with you guys and have co-creation. That's the goal. I'm looking forward to having the first co-creation session with holders in the future. We can test designs of the artists in the future and bring you guys together with the artists and our whole team." Krämer also explained that future NFT utility will involve access to exclusive physical and virtual events and merchandise. Porsche's Director of Brand Management and Partnerships Deniz Keskin emphasized that some of Porsche's future Web3 plans are still in flux by design — the goal is very much to evolve the company's NFT initiatives alongside the community of Porsche enthusiasts.
Krämer also said Porsche's final NFT will be a product of both holder preference and randomization. Porsche fans won't know what they're getting even when they specify what route or style they'd like their NFT to be. Like Keskin, Krämer explained that whatever comes next in the Porsche NFT initiative will be influenced by the collaborative sessions they hold with community members.
Web3 builders discuss the future of gaming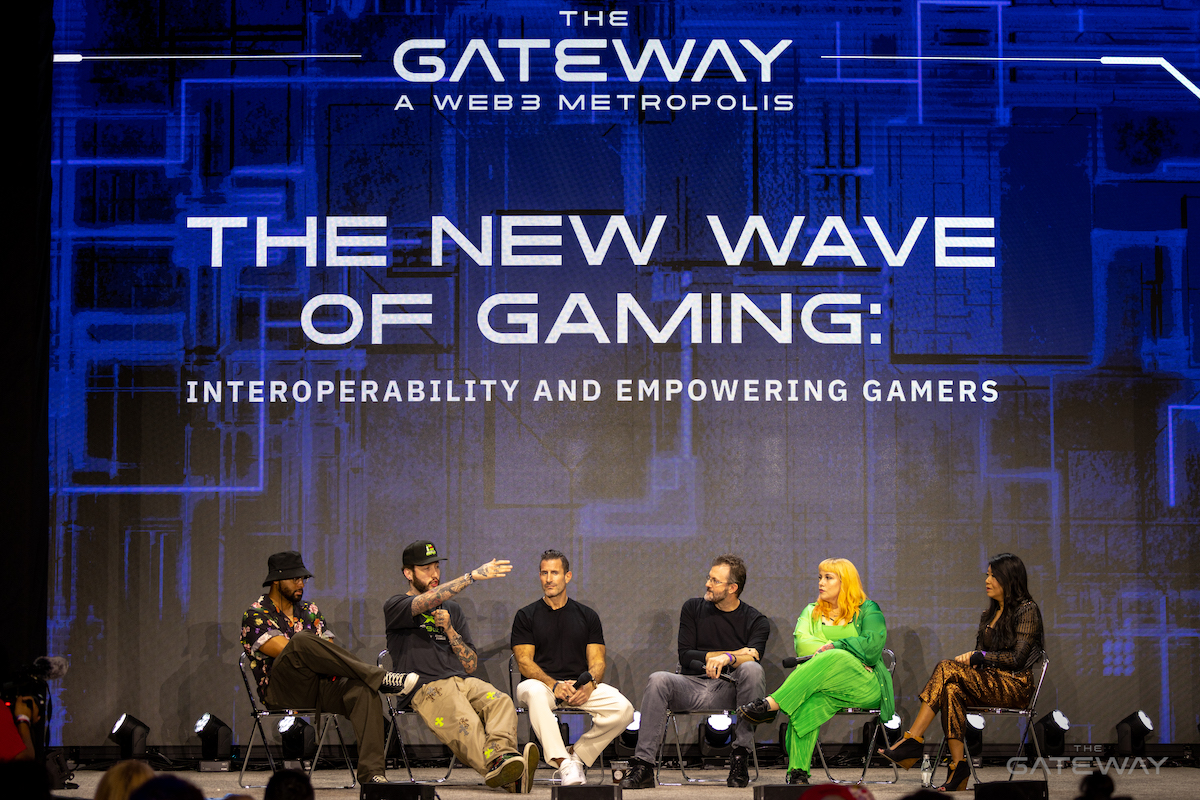 In a standing-room-only panel titled "The New Wave of Gaming: Interoperability and Empowering Gamers," Web3 builders had a wide-ranging conversation covering the industry's future. The discussion began with an overview of where gaming started. Panel moderator Swan Sit noted that, when digital gaming first emerged, it was a solitary endeavor — something players did on their own. In recent years, the nature of gaming has fundamentally shifted, with new foundations focused on socializing and forming new connections.
Kai Henry, former Chief Strategy Officer at Faze Clan, echoed these sentiments, noting that Web3 gaming is about far more than mere entertainment. "It's a whole new meeting space and social experience," he said. Lee Trink, CEO and Co-Founder at Faze Clan, added that Web3 gaming is pushing the boundaries of more than just how we socialize. He noted that blockchain technologies are leading to a "true renaissance in art and in innovation."
When discussing the future of gaming amid the introduction of Web3 into gaming culture, FaZe Banks, Co-Founder at Faze Clan, said: "I see a world where, if you spend 8 hours a day playing a game, there's a place for you in the Web3 economy to build a place for yourself and a career for yourself." And the present is an apt time to get involved in Web3 gaming. For example, from 2021 to 2022, the use of blockchain gaming surged by 2,000 percent, attracting scores of experienced Web2 game developers and executives to the future of gaming.
Betty, a Co-Founder of Deadfellaz and one of Web3's biggest supporters of creator royalties, added to this sentiment, speaking to the way the gaming community possesses a unique understanding of the value proposition underlying the community-centric aspect of blockchain gaming. "There is a value of community that gamers understand, and [Web3 gaming] is a real opportunity for them to take that to the next level," she said.
Deca holds rare NFT treasure hunt, XCOPY pieces awaiting discovery
Wednesday morning saw NFT marketplace Deca mark the start of an NFT treasure hunt running through the entire geographical area of Miami Art Week 2022. Up for grabs are editions of XCOPY pieces strewn throughout the city, hidden in QR codes.
Each day until Friday, a "mysterious" map will be posted on Twitter featuring hints as to where these QR codes will be. Eventgoers need to act fast, though — each XCOPY NFT will only be redeemable up to a maximum of 15 times each day. Claimed NFTs will be opened up for minting starting at 10:00 p.m. ET later on Wednesday, with a cutoff at the same time on December 3.
Tyler Hobbs holds showcase for a new generative art collection
Earlier on Wednesday, noted generative NFT artist Tyler Hobbs unveiled his latest collection, iostream, at Art Basel Miami on Wednesday — a 12-piece collection of colored 6-color screen prints at a booth in the Vertu Fine Art gallery in Boca, Miami. The exhibit will run until Miami Art Week's close, on December 4.
Perhaps best known for his featured scripts on Art Blocks, the collection will see Hobbs given the opportunity to curate the output of his generative scripts. Of course, the availability of pieces from his latest collection marks a significant departure from the artist's digital oeuvre.
This appearance will also coincide with a scheduled appearance at The Gateway later in the week, where the artist will feature pieces from his collection QQL at the Web3 tentpole event.
Things can "rot" in the metaverse now, apparently
In line with the off-kilter branding of Jessica Ewud — better known in NFT circles as Ragzy — the artist dove into the metaverse to unveil a truly unique art installation at Art Basel Miami on Wednesday: an expansion of her latest NFT series Foil Story, which depicts rotting fruit sculptures wrapped in foil in various stages of decay.
At this year's Art Basel, guests have the opportunity to interact with pieces from this collection in a digital environment. In partnership with VNM USA, Ragzy has prepared a "custom metaverse" that will enable guests to interact with a piece from the collection in a digital setting. "I love making these quirky sculptures but haven't had success showing them in galleries due to the nature of them rotting," said Ragzy in a press release. "Blockchain technology has allowed me to preserve my sculptures digitally forever."
Gary Vee on Surviving the Crypto Winter and the State of Web3
When the hugely successful social media and NFT entrepreneur attended nft now & Mana Common's The Gateway: A Web3 Metropolis opening night party on Tuesday, he left a trail of turned heads and star-struck onlookers wherever he went. "We're in an economic correction," Vaynerchuck bluntly said of the state of crypto and NFTs in general. "We get out of it the same way the internet got out of it. From 2001 to 2004, a lot of websites like Friendster became the previews to the Reddits and the Instagrams [of today]. In the next 36 months, people are going to build meaningful things instead of fast things for fast cash."
Reminding people that success is slow, Vee underscored that the winding road to success in Web3 is not for the faint of heart. Drawing parallels to the tumultuous earlier days of Web2, he explained that people may leave the Web3 space during a downturn not because they no longer believe in it, but because they simply may not be willing to "live humbly" through the rough patches.
"Business success doesn't mean shit," Vee said candidly. "If I die tomorrow, I'll trend on Twitter for 24 hours and then the next day everybody will live out their life. I just don't think being good at making money or being a good entrepreneur enables one to think they're better than other people. I don't have my validation in my business success. I have much more validation in what people that actually know me feel about me."
Gary Vee on decentralized legacy
Speaking to the future of VeeFriends as 2023 approaches our horizon, Vee explained that VeeCon 2023 is of prime importance for the brand while also hinting at the company's focus on building technological products for their community and broader Web3 ecosystem. The team is also working on "deflationary dynamics" to better reward members of the community rather than releasing new collections to entice new people to buy into the VeeFriends world.
In 25 years, Vee predicted, there will be just as many meaningful intellectual properties that had the origins in the current Web3 era, and he is confident that VeeFriends will be among them. That long time frame speaks to the need for emerging NFT projects to consistently execute and deliver to justify even their current floor price. This is in stark contrast to historical projects like CryptoPunks, of which Vee owns 61 NFTs, and whose significance as pivotal assets in NFT history is secure.
"[I'd like my legacy to be] that I gave more than I took," Vee said. "And that I gave a real fucking swing at it to teach people that you can be kind while being ambitious. You can be incredibly selfless while being ok with being selfish for you and your family. I'm going to give that a real run for forty years. And I'd like to think that that's what my legacy will be."
This was developing coverage of The Gateway 2022 on Wednesday, and was updated as new information became available.