As the last generations to grow up without digital ownership from day one, we are privileged to be witnessing a singular sea change in how the creators of culture are leveraging web3 technology to achieve artistic empowerment. Future generations will not question or contrast the physical and digital art worlds, they will accept them both on the basis of their own unique strengths and appeals.
"The Gateway" offers a glimpse into this not-so-distant future in which the worlds of traditional art and NFTs coexist in creative harmony. By bringing together storied auction house Christie's, crypto-native platforms SuperRare and Blockparty, curator Ronnie K. Pirovino, and leading collectors like Seedphrase and 33NFT, nft now has united crypto art trailblazers with luminaries from the fine and contemporary art worlds under one roof.
In keeping with nft now's mission to help drive mainstream adoption of NFTs, "The Gateway" aims to bridge a gap in understanding and extend a welcome hand to the art establishment as we usher in a new era of NFT innovation together.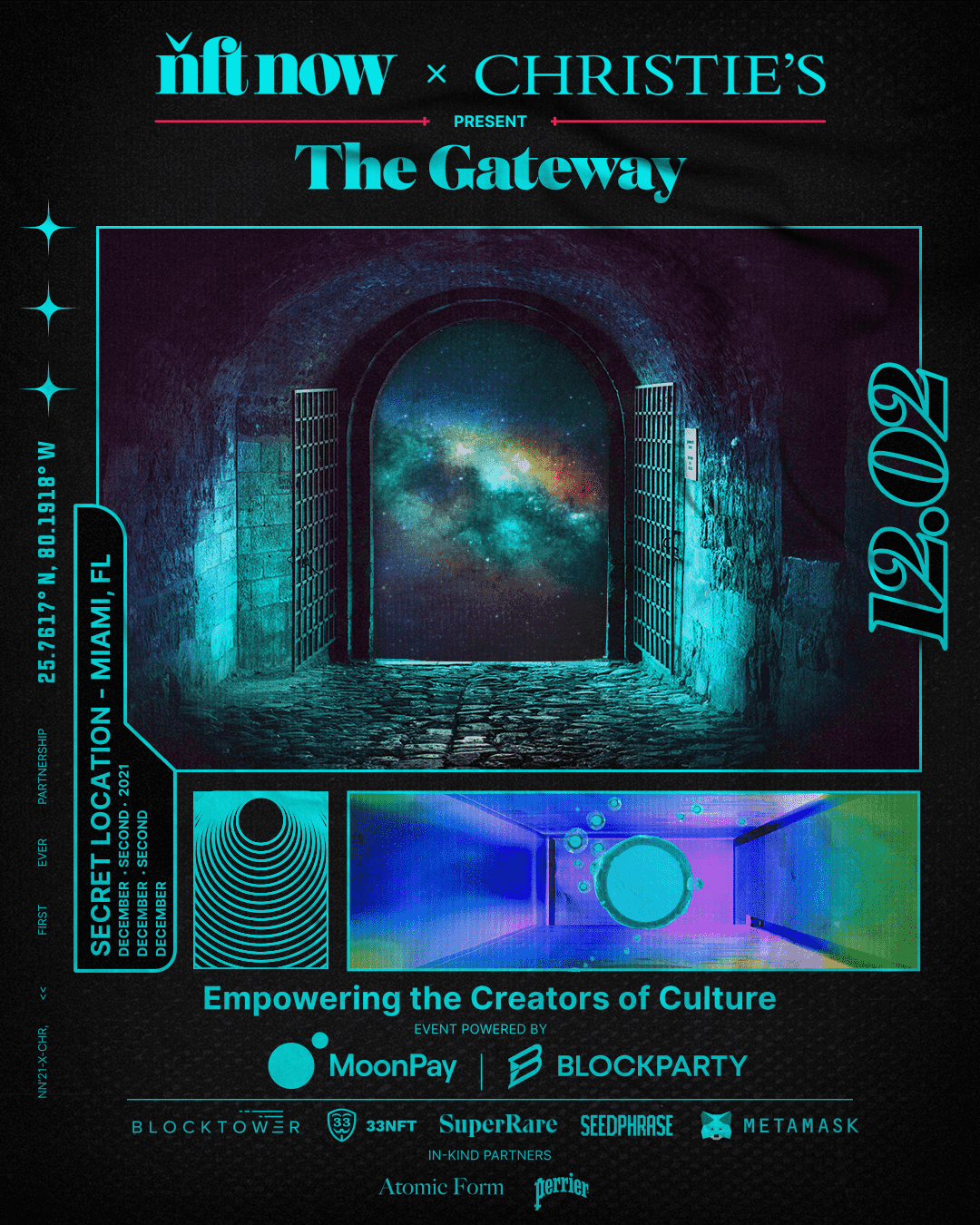 Philosophers have long heralded the arrival of the Imagination Age, a successor to the Information Age in which creativity is the main driver of economic value. With the advent of NFTs, a powerful new creative medium that empowers artists by unlocking the potential of digital ownership, the creative community has watched long-standing norms fall by the wayside as a new chapter in art history is being written in real-time.
Just as creators are now reclaiming the financial system, we are transforming a Miami bank building into a 23,000 square-foot immersive audiovisual gallery in celebration of this realignment. "The Gateway" will be experienced as an immersive maze, taking attendees on a sensory journey through a curated selection of innovative artists and forward-thinking musicians.
"The Gateway" is historic on many levels. There's nothing typical about a 255-year-old auction house partnering with a six-month old startup. That's the beauty of the new paradigm being built here. Both nft now and Christie's have been breaking trail at the forefront of this movement. It is only fitting that our paths converge during the first Art Basel Miami held at the dawn of this new Imagination Age.
In our joint curatorial contribution to "The Gateway," the leading NFT media platform and major auction house have joined forces with Pirovino to showcase a representative assortment of artists spanning the NFT, fine art, and contemporary art worlds. From 3D world-builders and crypto-native creators to crossover painters and sculptors, this artistic selection reflects the creative cross-pollination that is possible between the material world and the Metaverse.
It is also only fitting that we partner with SuperRare, the pioneering NFT platform that helped give birth to crypto art as we know it. As part of their showcase, we are privileged to welcome early trailblazers like Coldie, Sarah Zucker, Matt Kane and more to the event.
Many thanks to our partners MoonPay, BlockParty, BlockTower, 33NFT, Seedphrase, Metamask, Atomic Form and Perrier for helping us realize this ambitious vision for our debut during Art Basel Miami.
Expect the unexpected and enjoy.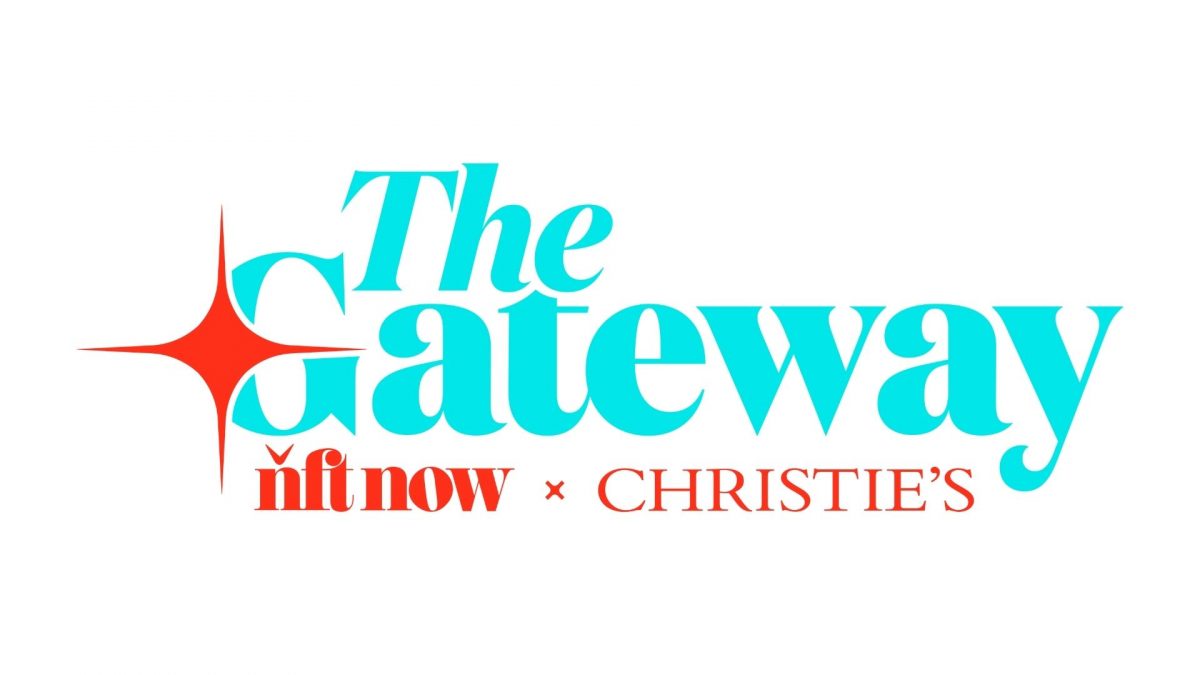 What: nft now x Christie's presents "The Gateway" at Art Basel Miami
When: December 2 & 3, 2021
Where: Secret Location
Featured Curators:
SuperRare
BlockParty
Ronnie K. Pirovino
SeedPhrase
33NFT
Featured Artists:
Andre Oshea
Ash Thorp
Baeige
Blake Kathryn
Chad Knight
Coldie x Snoop Dogg
Cory Van Lew
Dave Krugman
Defaced
DotPigeon
Emonee LaRussa
Fabio Giampietro
Federico Clapis
FriendsWithYou
FVCKRENDER
Helena Sarin
JENISU
Joshua Davis
KEELEY
Krista Kim
Lushsux
MADSTEEZ
Matt Kane
Olive Allen
Otherworld
Sarah Zucker
Skygolpe
Victor Mosquera
WhIsBe
And many more…