We've come to a point in the crypto timeline where NFTs are being given utility far beyond the scope of their original capabilities. How? Because weird and wonderful developers in the NFT space are trying things that many of us would have never thought possible (or practical).
While to some, the large part of the "NFT revolution" may be behind us, artists, coders, and even scientists far and wide are continuing to find new and innovative ways to use NFT tech. This isn't simply philanthropy or gamification we're talking about, but full-on lightbulb moments that would inspire any general enthusiast to remark, "you can seriously use an NFT for that?"
There are surely hundreds of odd and satisfying use cases out there, but here are just a few of the most unique and weird ways people are using NFTs.
1. NFT restaurants
At the beginning of 2022, entrepreneur and prominent NFT creator/collector Gary Vaynerchuk announced that he and his hospitality company, VCR Group, would be creating the first NFT Restaurant. Set to open in 2023, Flyfish Club will be located in New York City.
Fret not, this doesn't mean customers will be munching on NFTs. Rather, Flyfish Club will be a members-only private dining club where membership is purchased as an NFT. Token-holders will have access to the restaurant and "various culinary, cultural, and social experiences."
2. Science NFTs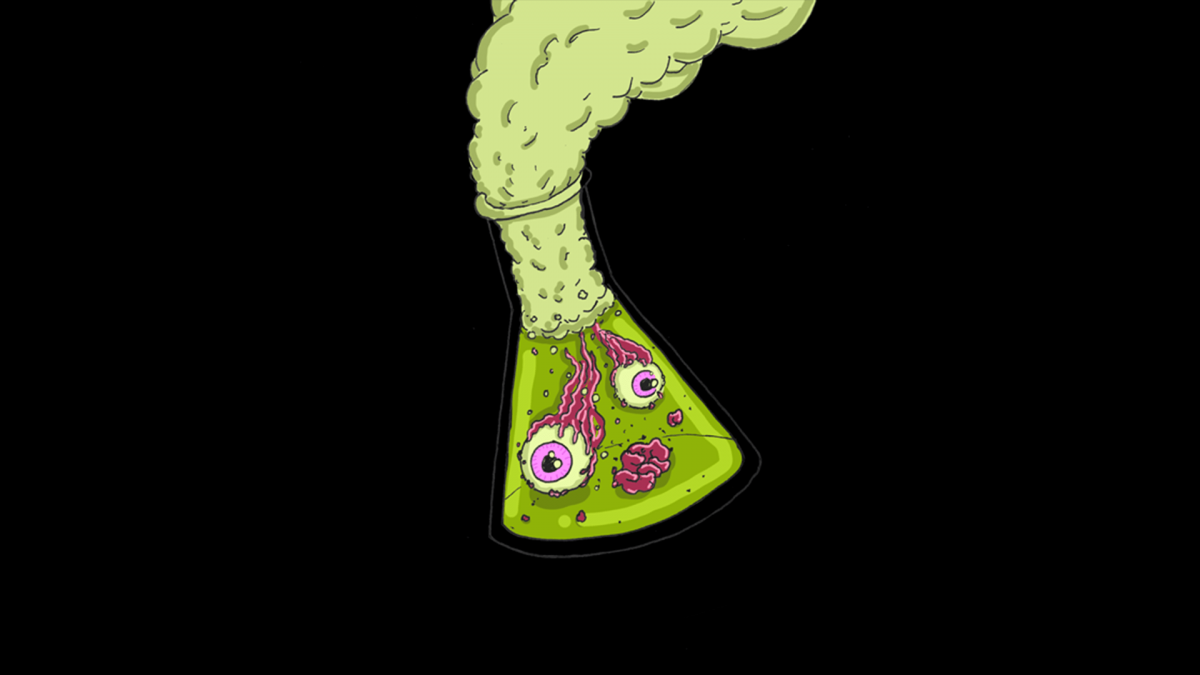 Science is quite possibly the most awe-inspiring way that people are using NFTs in 2022. From raising millions of dollars to literally "save thousands of lives" to storing complex scientific data on decentralized servers, scientists continue to find incredible ways to put NFTs to work.
Take RMDS, a data and AI platform based in California. RMDS is currently positioning itself directly on the border of STEM and NFTs with plans to create the first blockchain marketplace for science and tech IP. If all goes well after the platform launches at the end of March 2022, we could see new, robust fundraising channels open up for contemporary science and technology projects.
To read more about scientists flocking to NFTs, read our full article on the subject here.
3. NFT publications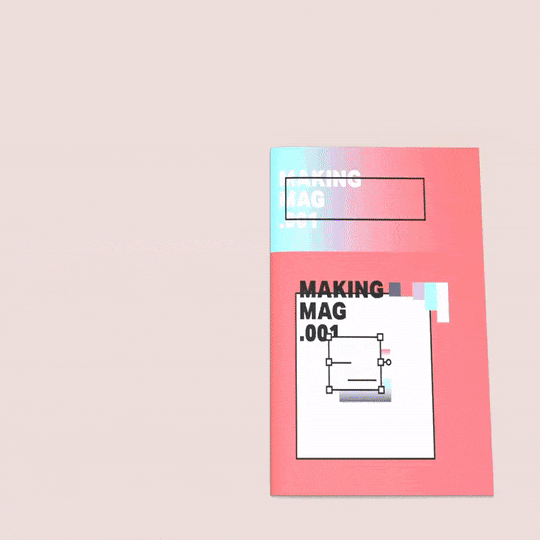 Since the start of the NFT boom, content creators have been minting both audiovisual and literary works on the blockchain. From movies and miniseries to comics, magazines, and books, a wide variety of media can be consumed as NFTs.
The origin of print media NFTs could very well be traced back to Sam J. In October 2020, the multimedia artist minted possibly the first-ever NFT magazine. ISSUE 1, as it was called, set forth the idea of minting NFTs complete with downloadable and readable content (in this case a magazine PDF). Since the advent, this idea has been iterated upon, leading up to TIME minting the first-ever interactive magazine NFT in March 2022.
4. Cataloging selfies as NFTs
In 2006, Noah Kalina released a video compilation of selfies he had taken every day for a total of six years. The internet gobbled it up and to this day it remains one of the most influential YouTube videos to ever exist.
In 2022, Indonesian student Sultan Gustaf Al Ghozali followed the roadmap that Kalina had laid down, minting an entire collection of selfies that he had taken every day for five years from 2017 to 2021. The collection is titled Ghozali Everyday and described by its creator as "really a picture of me standing in front of the computer day by day."
The collection has generated around 397 ETH in sales volume, which in March 2022 was around $1.2 million.
5. AI NFTs you can talk to
Although artificial intelligence is nothing new in 2022, the Alethea AI project is hoping to bring the ever-evolving tech to the blockchain. Backed by entrepreneur Mark Cuban, Alethea has created iNFTs, intelligent NFTs embedded with AI personalities.
To create an iNFT, Alethea created two types of tokens: a body and a soul. By combining the two via Alethea's iNFT protocol, users are able to have text-to-speech conversations with their NFTs. Each iNFT is made up of five AI engines that allow the NFT to talk, lip-sync, blink, move its shoulders, and respond in real-time.
6. NFTs for dogs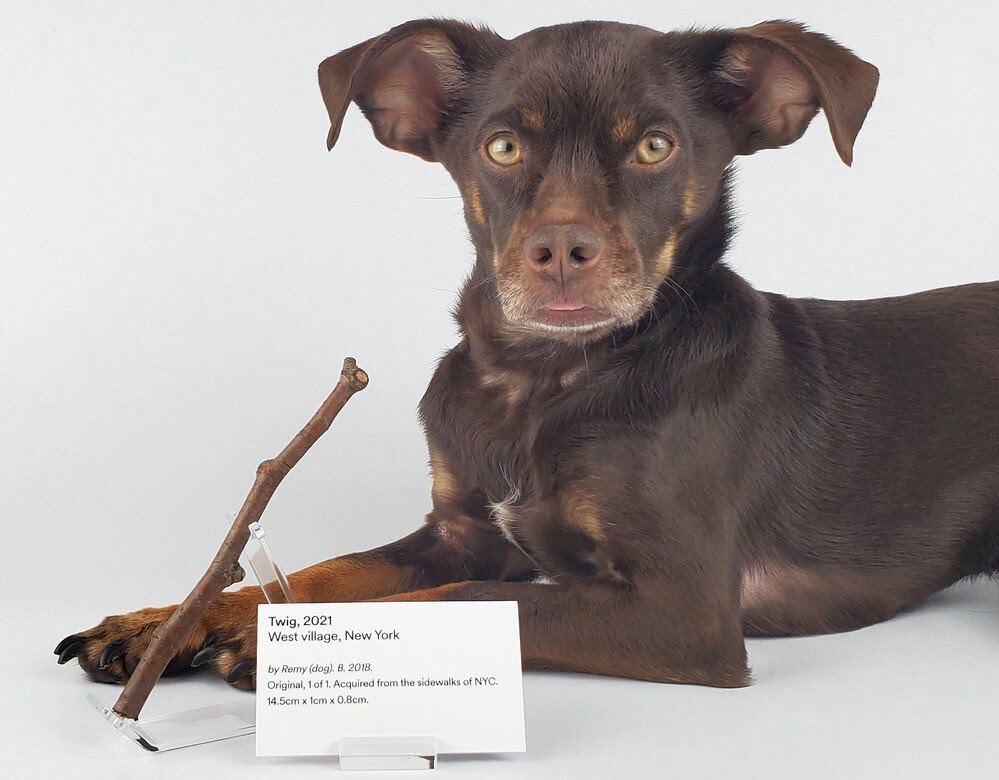 At this point, you're probably wondering "what will they think of next?" Well… that would be NFTs for dogs! Specifically, an NFT called Twig that lives as both a digital and physical piece of art.
Created by Between Two Naps — a husband and wife creative team based in New York — Twig is billed as "the world's first NFT (non-fungible twig) for dogs." The token features a picture of a stick picked up by the couple's dog, Remy, in 2018. Said to be a one-of-a-kind, original artwork curated by a dog for dogs, whoever purchases Twig will also receive the actual stick pictured in the NFT.
7. Wedding ring NFTs
We got married on March 14, 2021 at the beautiful @GambelGarden (also the location of our first date AND where Peter proposed). As part of the ceremony we exchanged #NFTs, much like rings, by sending them to each other from our #cryptocurrency wallets. 4/7 pic.twitter.com/PGHoQFBf6a

— Rebecca Kacherginsky (@rgoldilox) April 2, 2021
In a true display of mixing the traditional with nontraditional, two Coinbase employees decided to forego the ring search and instead exchanged NFTs with their wedding vows. In March 2021, Rebecca Rose and Peter Kacherginsky were married, making an adjustment to their traditional Jewish ceremony by way of NFTs.
In most cases, the sight of a bride and groom on their phones while at the alter would be at the least confusing. Yet, it was an integral part of Rebecca and Peter's wedding. Instead of presenting rings to one another, the two initiated transactions to send NFTs from wallet to wallet. The two wedding-ring-themed NFTs, created by Carl Johan Hasselrot, can be viewed via OpenSea here.