Welcome back to Now Runway, where we report to you from the frontlines of the digital fashion revolution. TikTok and Instagram were atwitter with all of the red carpet fashion this past Monday.
For those of you that are strangers to fashion, this red carpet was none other than the one rolled out for The Met Gala. Held annually on the first Monday of May, the star-studded fashion-forward affair marks the opening of the annual fashion exhibit for the Metropolitan Museum of Art Costume Institute in New York City. In this edition, we'll provide a Web3 perspective on the gala and catch you up on other digital fashion news you might have missed over the week.
Alexis Ohanian rocks Gucci x Yuga Lab cufflinks
We caught up with Alexis Ohanian, founder of Reddit, as he prepared for the gala dressing in a Gucci tuxedo and silk bow tie finished off with custom-made sterling silver cufflinks and a brooch from the collaboration between Gucci and Yuga Labs, featuring "Blue," a Koda character from Yuga Labs' metaverse Otherside. Speaking to the future of digital fashion, he shared, "Fashion is about identity, and identity matters more than ever online as it does offline."
Ohanian goes on to speak about his investment in SYKY and the vision for their luxury fashion incubator, "Talent is everywhere, opportunity is not always afforded to everyone everywhere, and this is hoping to break down some walls."
Stephy Fung presents latest digital fashion drop
Stephy Fung, a UK-based digital fashion artist and educator, minted and sold out her latest NFT drop, Quiet Quarry Runway, on Opensea. This is her most accessible drop to date at 0.02 ETH per NFT. Released in partnership with Audio Galleries, the project is a self-proclaimed "art-focused Web3 project and Twitter Spaces show, connecting artists and collectors."
Quiet Quarry Runway is made up of two pieces: the first, Arkose (female), which was presented as an open edition from April 28 to May 1. The second piece, Arenite (male), will be airdropped to holders of Arkose and the Audio Galleries Mint Pass.
Doodles and Adidas launch 'The Pharrell Pack'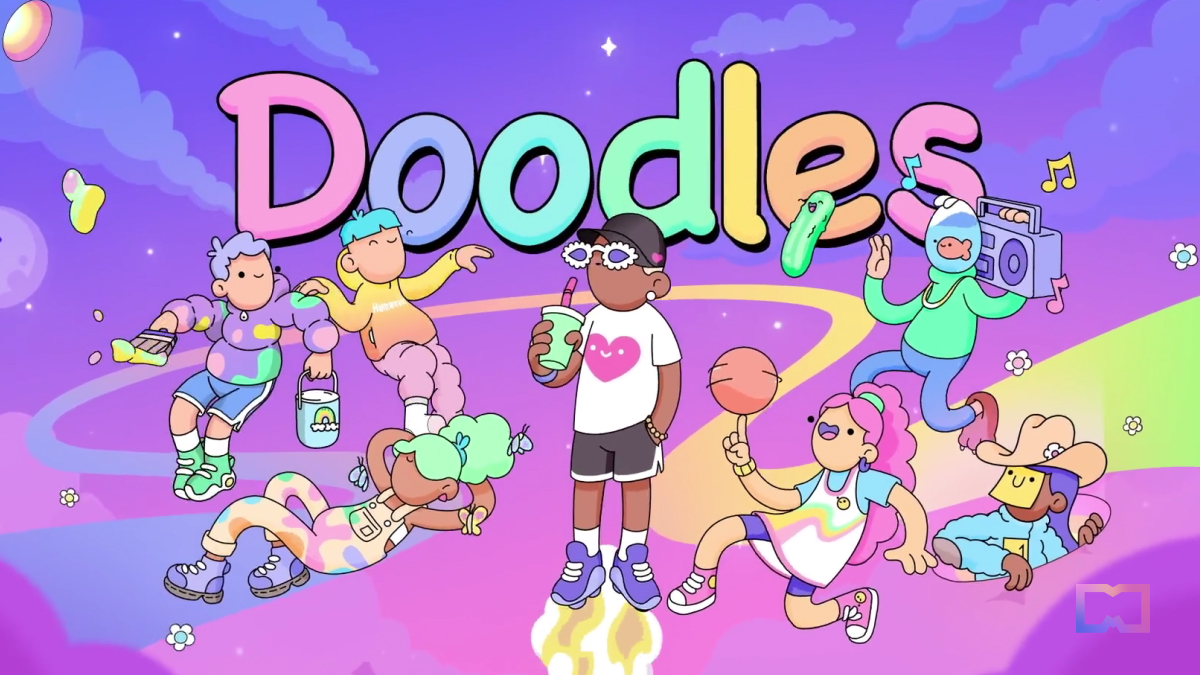 Doodles is evolving from a PFP project to fully customizable avatars with the launch of the Doodles 2 Character Builder in The Stoodio app. Doodles NFT holders can adjust their characters' entire outfits and other attributes.
In addition, Doodles partnered with Adidas and musician Pharrell Williams (who also works as Chief Brand Officer at Doodles) to release the "Pharrell Pack." This NFT pack contains digital Pharrell Williams apparel and gear from fashion brands he created or worked with, including Human Made, Adidas, Billionaire Boys Club (BBC), and Ice Cream.
Each pack includes digital wearables and a token that can be redeemed for an exclusive physical piece of apparel. Only 300 pieces are available, and they will be distributed for free to those Doodles holders who meet specific criteria. To qualify, NFT owners must hold an original Doodles NFT and use the Dooplicator NFT to create digital apparel.