Never before has society been so visually saturated. Trillions of photos are taken every year, and the popularity of social media and the prevalence of image-based marketing are simply a given at this point. Clearly, image is everything. But, this proliferation of images and the infrastructure surrounding their consumption hasn't always been for the better.
At times, social media has been a particularly fertile ground for the outright plagiarism of professional photographers' work. In October 2017, photographer Cath Simard shared a picture of a Hawaiian road on her Instagram account. It immediately went viral and was shared across several platforms thousands of times without attribution or compensation.
Simard turned to NFTs for a solution. Instead of tracking down companies using her image without consent and engaging in costly legal procedures, she minted the photo as an NFT on the Ethereum blockchain, establishing its provenance and immutability. She then released the rights to the image after selling it for 100 ETH ($303,481 at the time).
Photography and NFTs were made for each other. Not only do they offer an answer to the question of what it means to own an image in online spaces, but they can also provide the artist behind the lens a direct means to earn a living and the opportunity to explore their artistry on their terms. Whether you've been into NFTs for a while or are starting to learn about this strange, crypto-adjacent technology, this guide will help you break down everything you need to know about photography NFTs.
What exactly are photography NFTs?
If you're new to NFTs, check out our NFT 101 guide here to get familiar with the basics. Briefly, NFTs are non-fungible digital items (tokens) that are specifically identifiable and unique, like a 1/1 physical painting. The digital token's identity and existence are immutably recorded onto the blockchain, the web infrastructure they depend on.
These unique tokens can contain just about any kind of information, including visual information. This is why NFTs so often take the form of visual art; creatives have found this particular NFT use case extremely valuable to their careers and the health of the art industry.
A photography NFT falls under this visual NFT category. Just as a photographer might print out one of their images, sign it, and sell it, they can utilize blockchain technology to do the same in the digital world. Instead of printing, they can "mint" their work onto the blockchain (a way to officially establish its provenance digitally).
The NFT contains their digital signature, and they can sell that uniquely identifiable photograph to whoever wants it on a digital marketplace. They can even earn royalties on future transactions if the person who bought it decides to sell or trade it to someone else.
Types of photography NFTs
Like most NFTs, there are various kinds of photography NFTs that artists create and collectors can buy. These include:
A collection: NFT collections are generally composed of several individual pieces of artwork and can range in quantity from anything above two or three pieces to as many as an artist decides they want to include, potentially dozens, hundreds, or more. Justin Aversano's well-known NFT collection Twin Flames is one example of this, consisting of 100 pieces.
1/1 NFT: A one-of-one NFT is a singular piece of an artist's work. These tend to be the most highly valued in an artist's collection as they are the digital equivalent of single-edition paintings or other physical art.
Open edition: Open edition NFTs are NFTs that are available for collectors to buy for (generally) a specified period set by the artist, usually 24, 48, or 72 hours. They have no cap on their supply. Isaac "Drift" Wright's First Day Out NFT is an example of this. He sold 10,351 pieces for 0.2 ETH each, with 15 percent of the proceeds going to The Bail Project.
Limited edition: Unlike the open edition, this kind of NFT release has a finite supply and often no time limit. Once their predetermined limit is met, they can no longer be collected.
How and where to buy photography NFTs
If you're ready to dive into the world of photography NFTs, here's how to get started. The first thing you need to do to purchase any NFT is to get a crypto wallet set up. After that, you'll need to buy some cryptocurrency, which you can easily purchase from an exchange. Once you've got some crypto in your wallet, you get to the fun part: shopping around on NFT marketplaces to find something you like.
When you do, you'll have to check the NFT's listing details to see if someone has already bought it. If they haven't and you meet the price requirement, it's all yours. If someone already owns it, you'll almost always have the option to put in an offer on it and see if the owner is willing to part with it.
You can find photography NFTs on almost any Web3 marketplace, but some exist explicitly dedicated to photographs. Quantum Art is one of the most well-known and respected. While the platform also has a section devoted to curated digital art, photographers can submit their work to be accepted into its primary photography division. Ephimera is another platform aimed exclusively at tokenized photography and video.
Web3 mainstays like OpenSea, Rarible, KnownOrigin, and others generally feature photography NFT collections instead of 1/1 pieces, though you can certainly find them on those platforms as well. Photographers tend to mint their 1/1s on platforms like SuperRare, MakersPlace, Foundation, and Nifty Gateway for those looking for something a little rarer.
Artists driving Web3 photography forward
While countless photographers use NFTs to further their artistry and the Web3 space, several have made names for themselves in recent months and years for helping shape the NFT ecosystem in important ways. Here are a few to look out for:
Cath Simard
As mentioned earlier, Simard has done wonders for the composite photography medium, and her documentation of the most breathtaking natural landscapes the planet has to offer is truly something to behold. Her collections and limited edition drops and auctions quickly sell out, and her work has been auctioned at Sotheby's, Nifty Gateway, and more.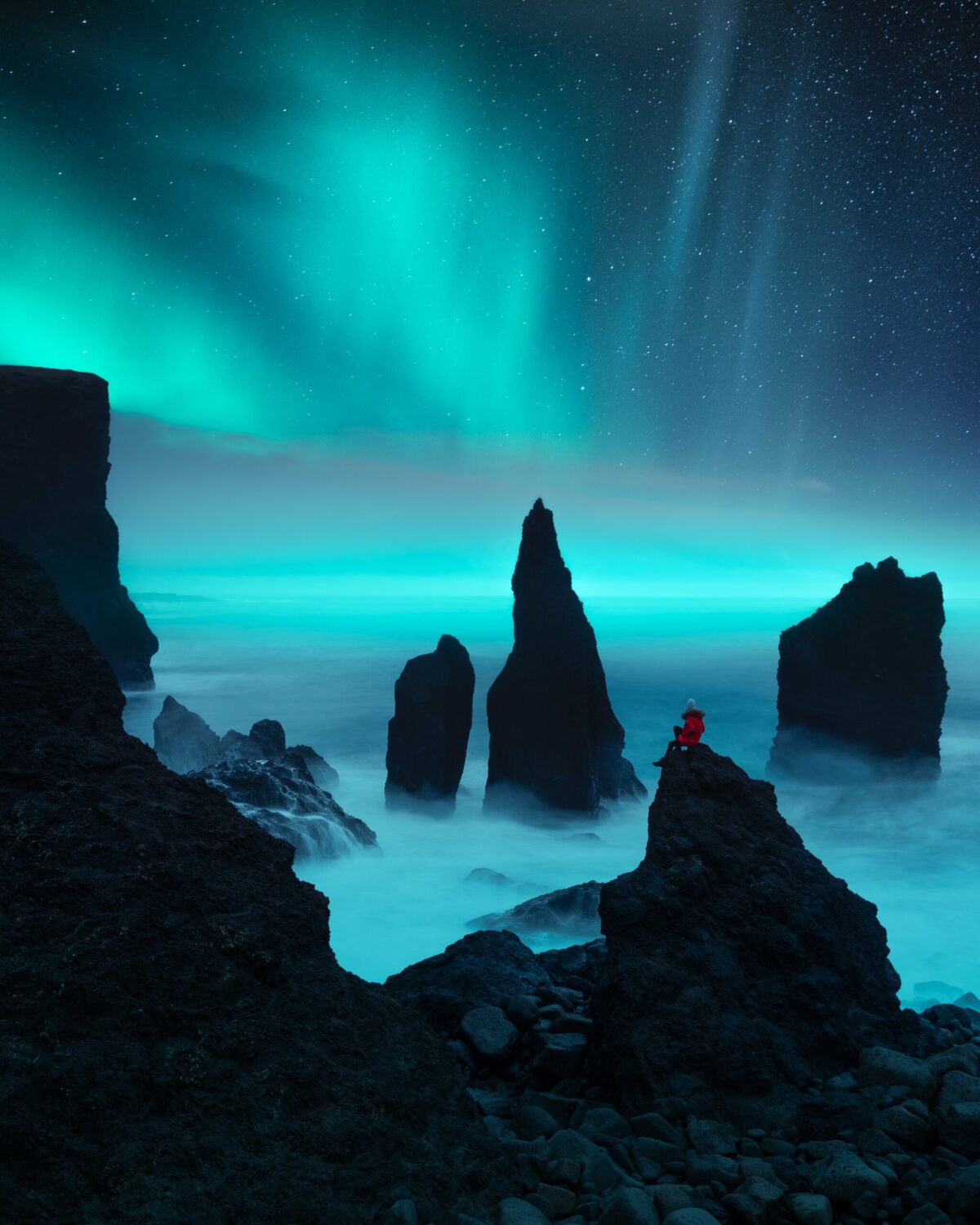 Drift
Also known as DrifterShoots, Drift (Isaac Wright) is an Army Special Operations Veteran who turned to scaling bridges and skyscrapers as a way to help him cope with PTSD after he was honorably discharged in March 2020. Known for his vertigo-inducing shots, Drift's body of work tells the story of someone literally climbing out of depression through their artistry. The nature of his photography led to his being arrested and charged with burglary and trespassing for illegally climbing public structures in Cincinnati, Ohio. Authorities held him in 23-hour lockdown for more than two months after the arrest.
Drift was one of the first artists in the NFT space to successfully experiment with Open Edition releases when he dropped First Day Out in April 2022, a work honoring the one-year anniversary of his release from jail. His NFT project Where My Vans Go is a 125-piece collection of breathtaking and iconic photos taken throughout the United States over a three-year period. The collection has done 4,507 ETH (over $7 million) in trading volume on the secondary market and remains one of the most well-known and beloved collections in the whole of the NFT ecosystem.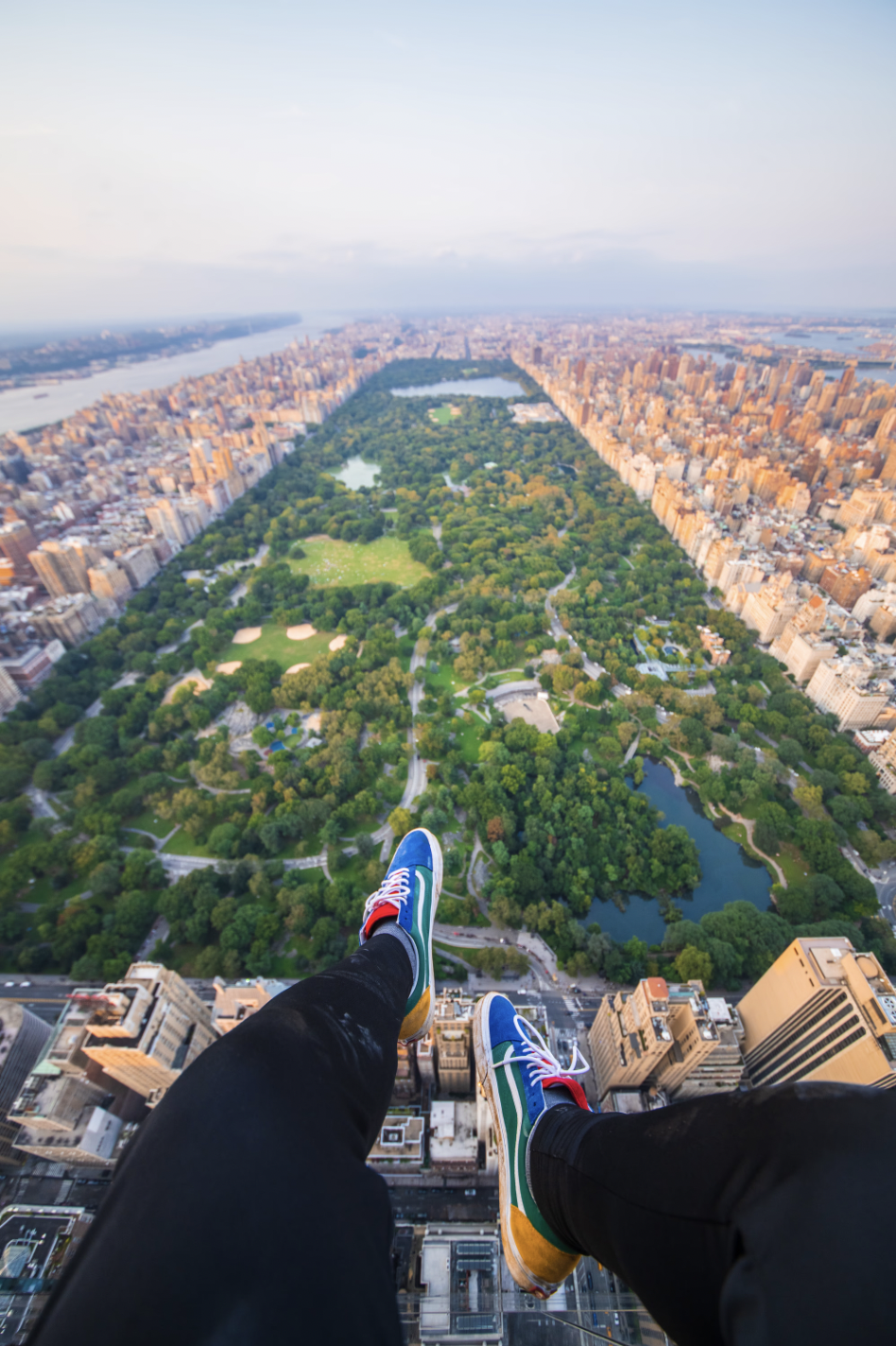 Justin Aversano
No NFT photography list would be complete without Aversano, whose collections have generated millions of dollars in trading volume and have helped show Web3 exactly what photography is capable of in the NFT ecosystem. Some of his collections include the previously mentioned Twin Flames (a project he created in honor of his twin who died in utero), Smoke and Mirrors, and Every Day is a Gift. Aversano is also the co-founder and creative director of the non-profit SaveArtSpace, a non-profit organization committed to bringing art to community spaces.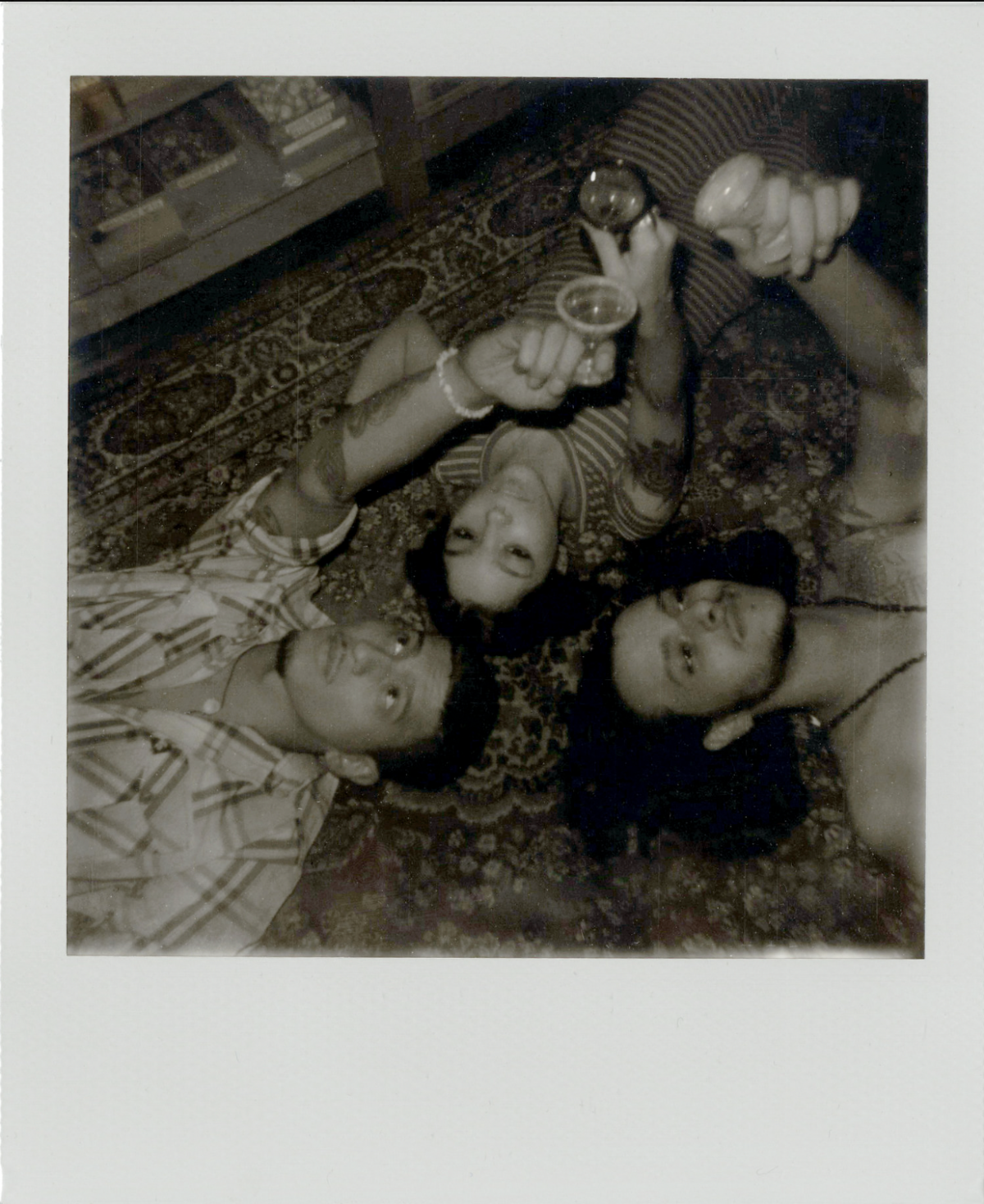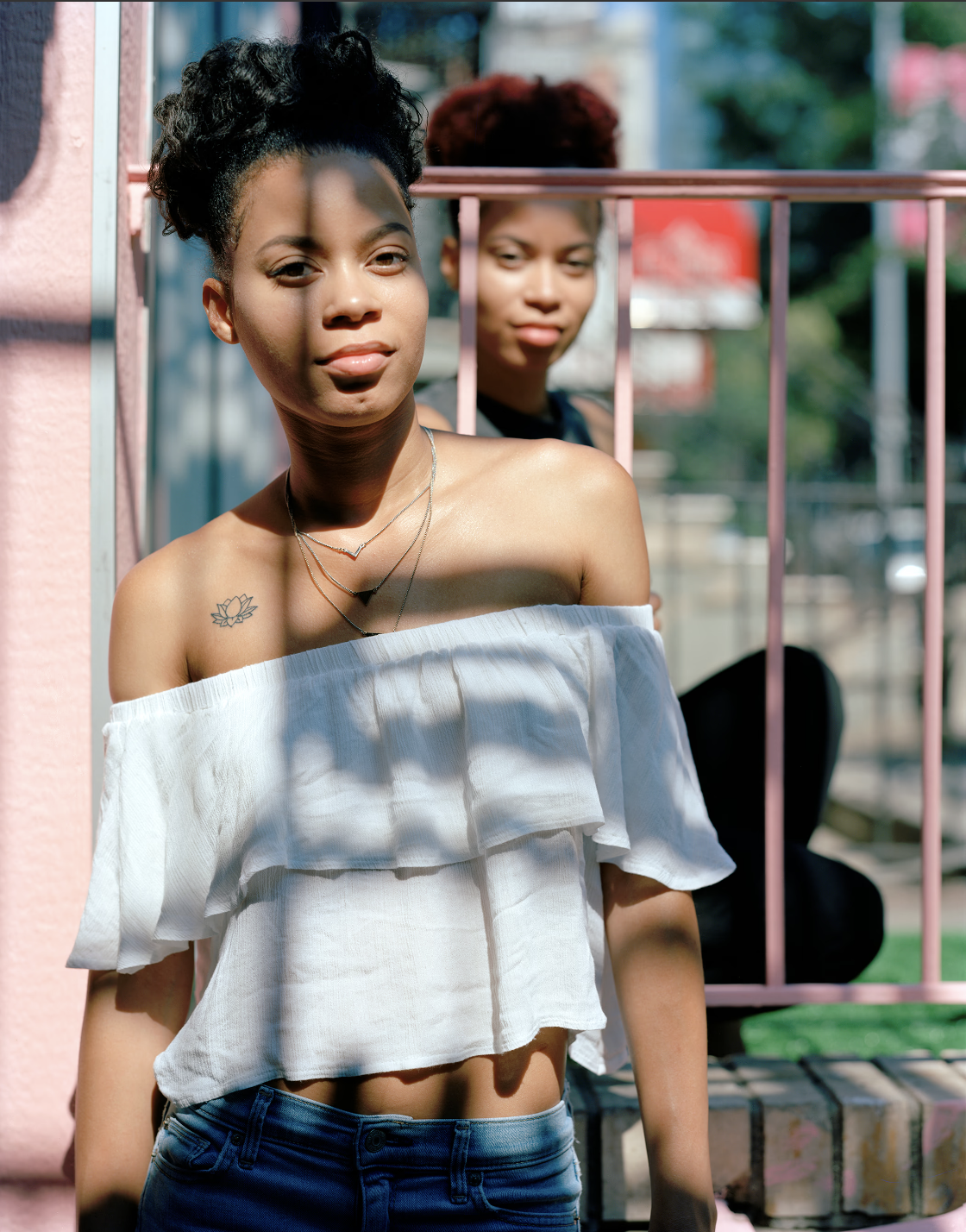 Guido Di Salle
Guido Di Salle is one of the biggest names in the NFT ecosystem. A self-described provocateur, Di Salle's work is reminiscent of the fashion magazines of the 80s and 90s and often depicts sensual, abstract, and viscerally bold imagery. He has made several notable sales in the NFT space of 50 ETH ($150,000) and above, and his work has been featured in GQ Italia and Playboy.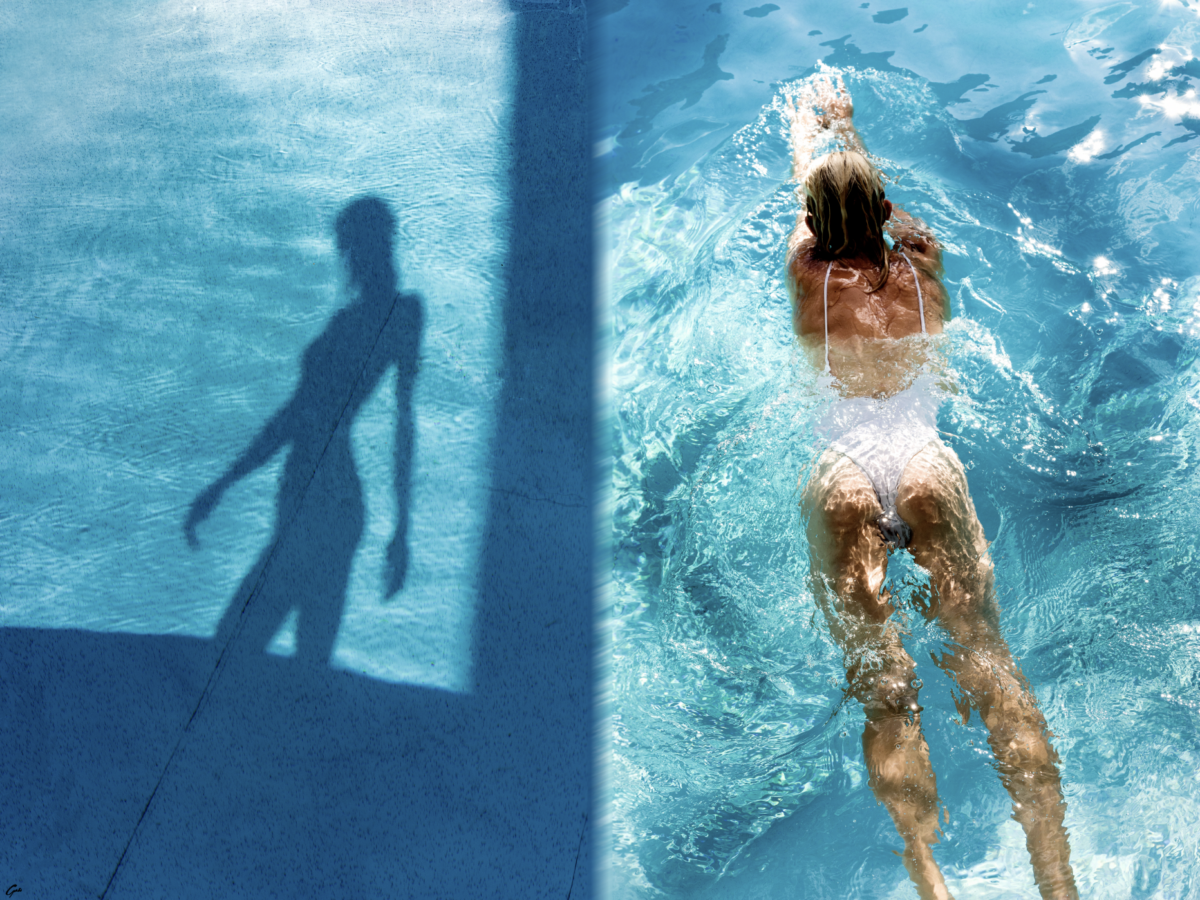 Misan Harriman
Social activist and photographer Misan Harriman is well-known for his photographs of the Black Lives Matter movement and for being the first black man to shoot a cover for Vogue UK in the magazine's 104-year history. Similarly known for his body of work of celebrities ranging from Jay-Z, Tom Cruise, Meghan Markle, and Prince Harry, Harimann's work has been featured in Harpers Bazaar, Vogue UK, People Magazine, The Telegraph, and more. A believer in the revolutionary potential of Web3, Harriman is the founder of Culture3, an organization dedicated to educating people about the empowering nature of the blockchain for artists and collectors.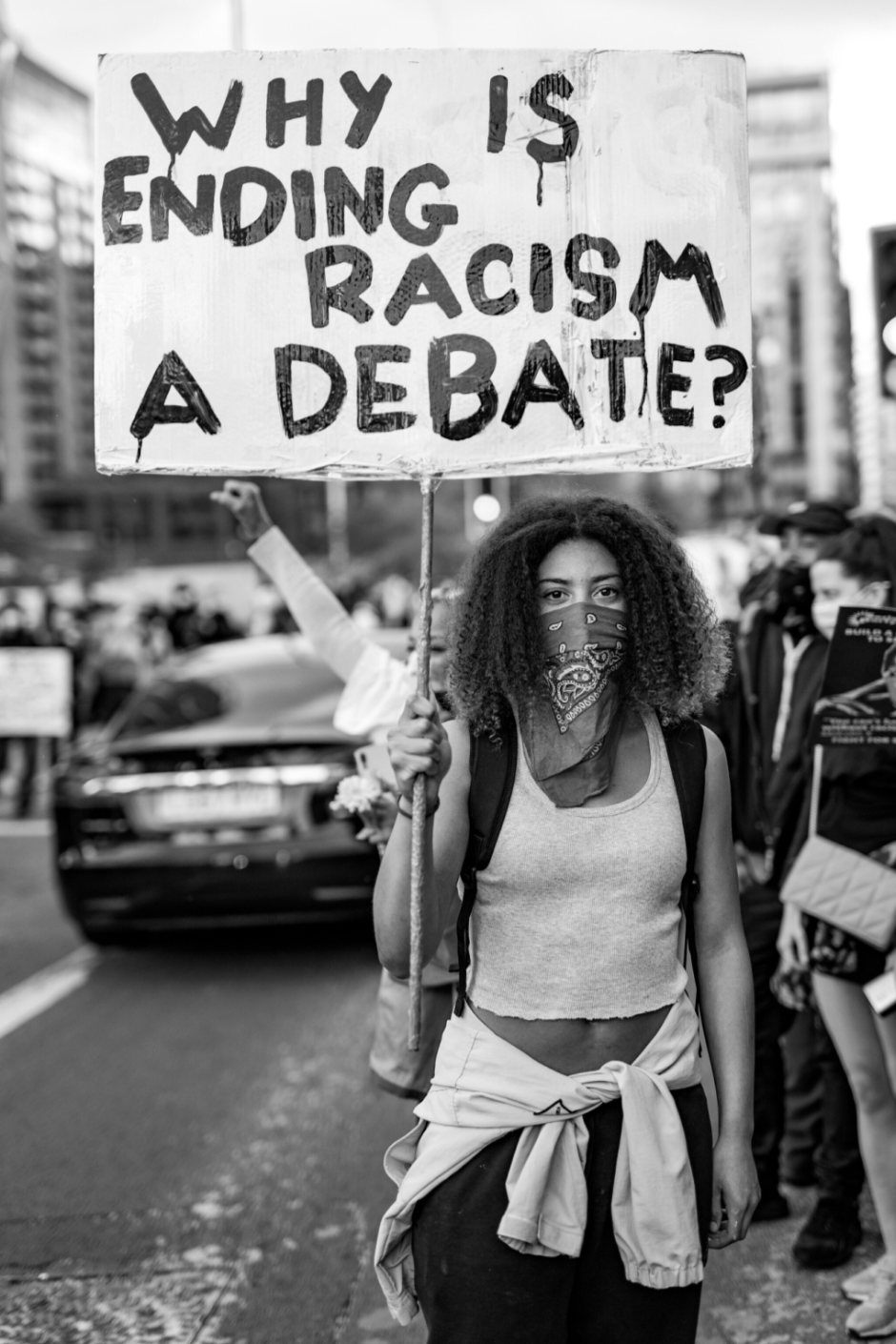 Brayden Hall
Brayden Hall is a Vancouver-based adventure and travel photographer known for his ability to capture incredible outdoor scenes. His clients include Google, Marmot, Mazda, and Columbia, as well as airline companies and tourism boards. Having discovered NFTs in 2021, Hall has gone on to sell nearly 50 1/1 pieces and is actively working to bridge the gap between Web2 and Web3 for both fellow photographers and brands looking to get into NFTs.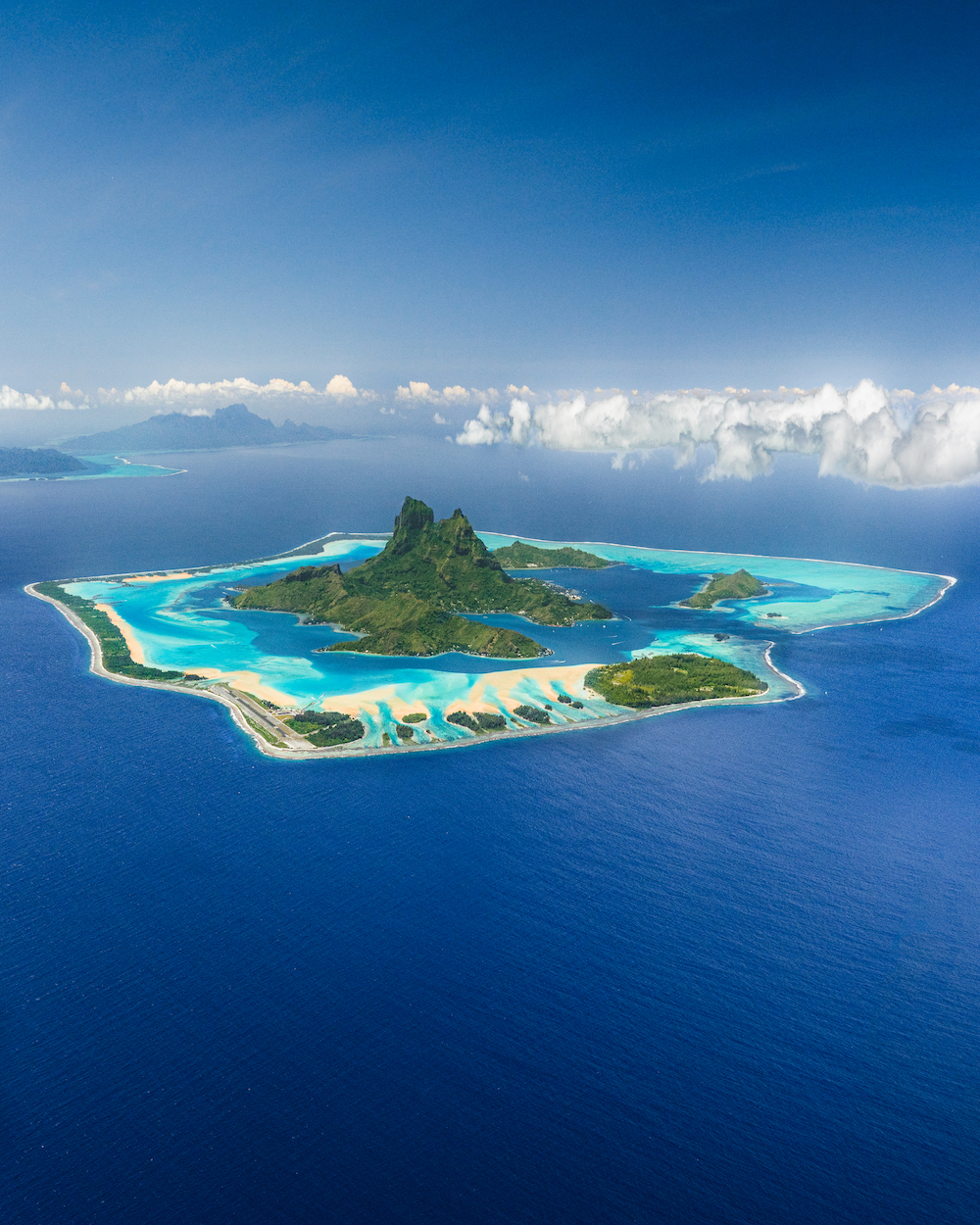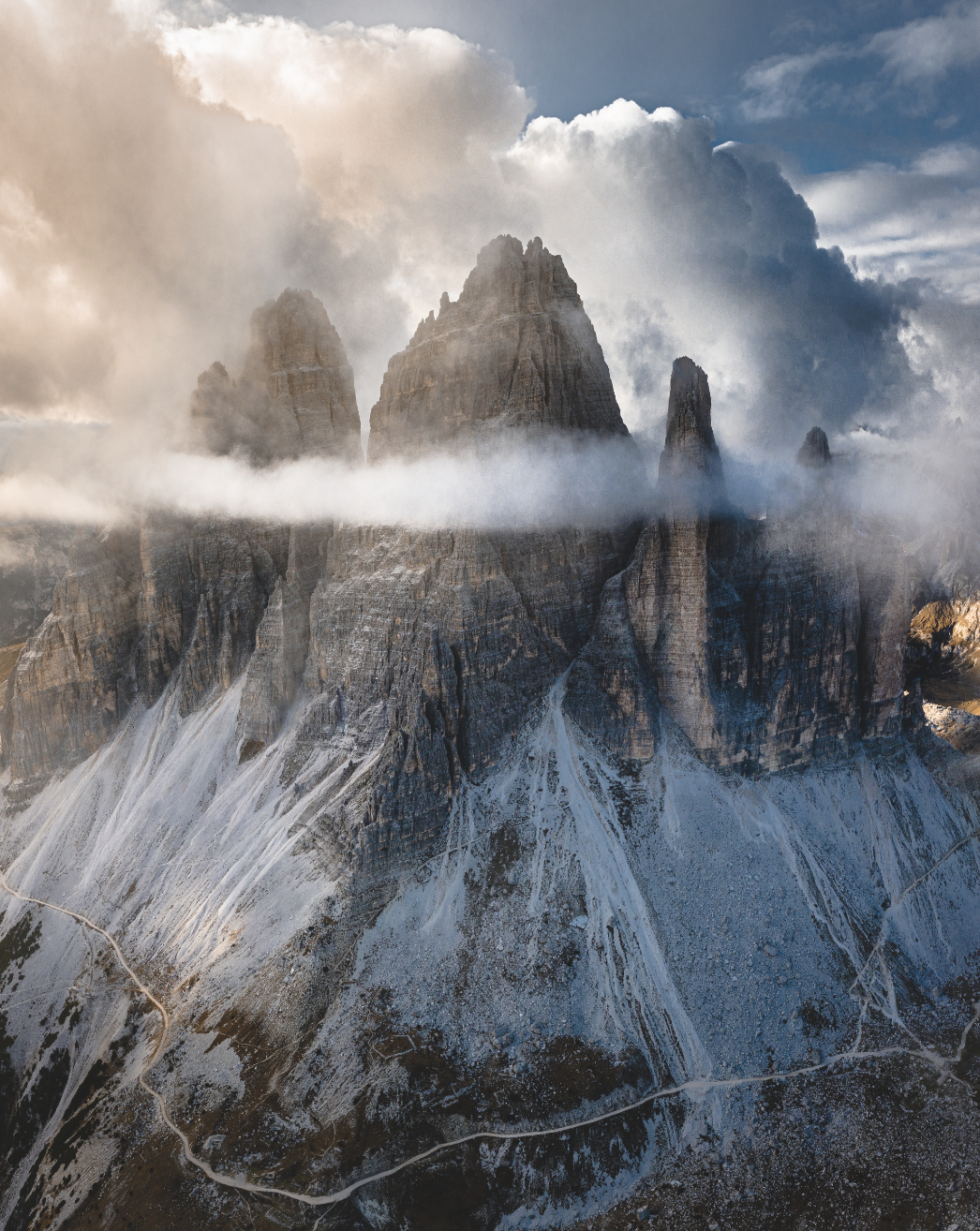 Nude art photographers
It's also worth noting that Web3 also has a thriving nude art scene. Artists like Nude Yoga Girl, Ayla El-Moussa, Megan Batson, and Anita Sadowska, who had previously established themselves as creative forces on YouTube and Instagram (despite those platforms making it difficult to advertise their work), have spearheaded that growth.

By finding a better way to promote and sell their work on NFT marketplaces and connecting with a vibrant community of artists and collectors on Clubhouse and Twitter, these artists are using Web3 tools to help destigmatize women's bodies, creating a safer, more accepting, and understanding world for women in the process.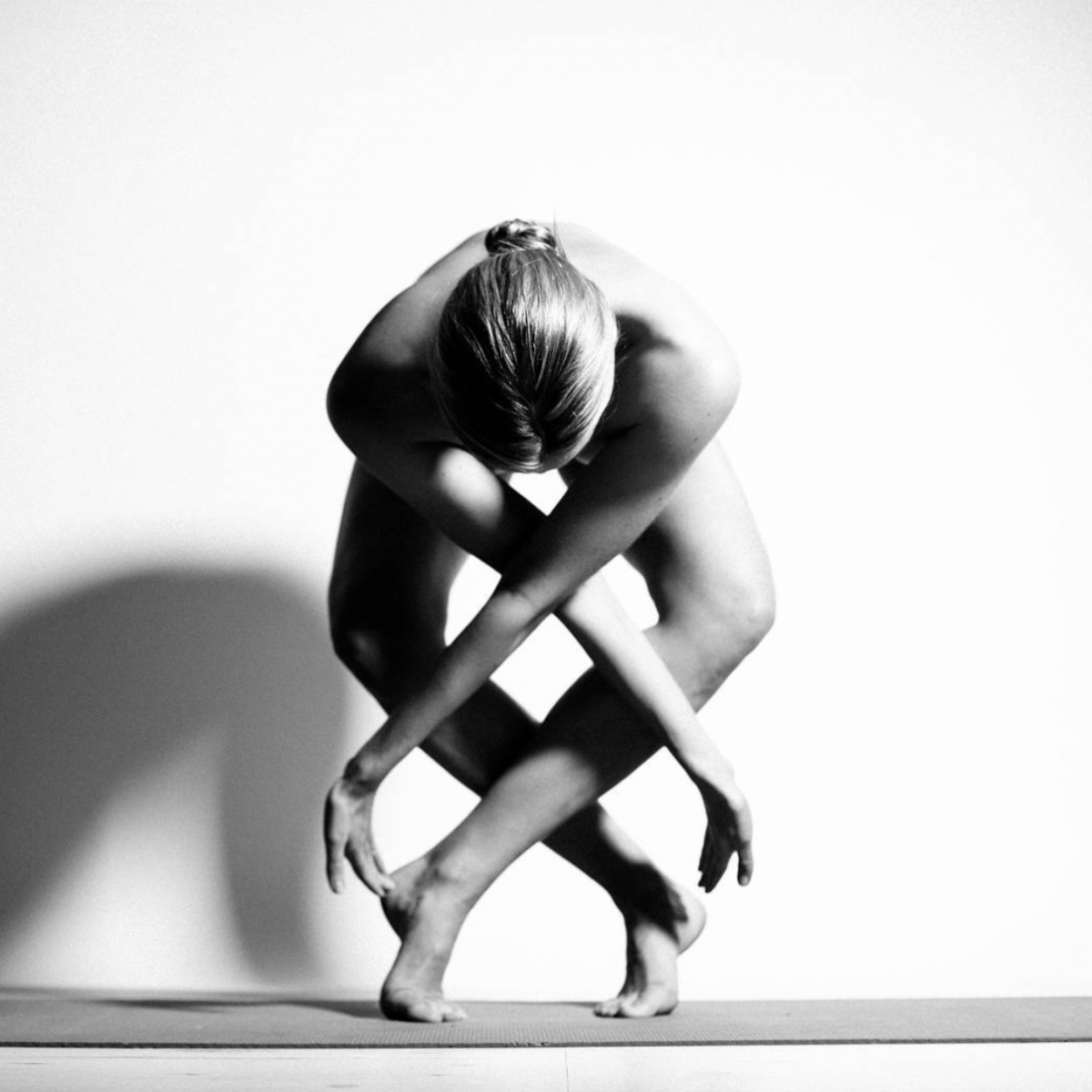 The good, the bad, and the future of Web3 photography
Much like with other industries, NFTs have opened up possibilities for photographers that were previously unthinkable. Overall, NFTs enable artists to connect directly with their collector base without having to run through intermediaries or gatekeepers and can provide them with revenue streams that better reflect the actual value of their work.
"Provenance and audience are really the two main [benefits]," Di Salle said of the advantages Web3 gives to photographers while speaking to nft now. "The other part is the innovation, and I think we have just scratched the surface with that."
Likewise, NFTs have enabled artists to lean into work that more directly reflects their creative vision rather than having to tailor their work to commercial clients. "With Web3, I'm able to sell things I never would have sold in Web2," Hall said in an interview with nft now.
The Web3 space isn't without its drawbacks, however. One of the challenges in the NFT ecosystem is its unpredictability and the fact that it requires individuals to constantly put themselves out into the Web3 world to convince people that their work is worth collecting.
"For commercial work, it's less of a show," Hall explained. "In Web3, you're trying to market yourself to collectors. With commercial work, you pitch a brand, you show them a look-through, and you negotiate a price. You don't have to explain why you're the best."
One of the things that Hall warns new photographers against is devoting the entirety of their efforts to Web3, assuming that it's going to immediately replace other kinds of work, like client-based jobs or managing their personal brand on social media.
"Paired with commercial work, it's actually really awesome," Hall continued. "There's no point in giving up on that, but a lot of people have thrown that away. A lot of people who were up and coming on Instagram or getting client jobs said, 'Nope, I'm never doing this again, it's full-time Web3.' And then the bear market hit."
And while there are fewer gatekeepers in Web3 compared to the world of fine art photography, for example, the NFT world still has shades of hierarchy and cults of personality.
"We have definitely seen gatekeeping within the [NFT] space," Di Salle lamented while speaking to the differences between the traditional art world and Web3 for photographers. "In Web3, it lies with the tastemakers, or should I say, lack of tastemakers. These individuals can make or break an artist. It is rare that an artist who isn't in the favorable light of these tastemakers actually breaks through."
"I've lived this firsthand," he continued. "Web3 has a tendency to focus solely on who has collected what and at what price, and this is very different than the traditional art world I am familiar with. The space also moves more in a herd-type mentality, and although traditional art is guilty of that as well, it's much more prevalent here."
For photographers thinking about coming into Web3, Di Salle emphasized that coming into NFTs in a thoughtful manner is crucial to crafting long-term success in the space.
"To be successful, you need to build a community," Di Salle continued. "Plans can be fluid, but you can't just ride in and shoot from the hip. The space is very saturated as well, so you need to carve out your niche. […] It isn't easy, but if you start with reasonable expectations and work around the clock at it, you could be rewarded."
Despite its challenges and drawbacks, Web3 holds tantalizing possibilities for photographers and their work. During last year's annual NFT NYC, for example, photographer Chad Torkelsen organized Comp Stomp Studios, an independent NFT photo gallery side event featuring over 160 artists and their work. When a financial backer dropped out of the project at the last minute, leaving the entire event in limbo, Torkelsen called a collector he'd met through his Web3 connections who agreed to fund the four-day gallery.
For Torkelsen, the event's execution was a poignant representation of everything Web3 can do for artists and photographers.
"That only happened because of Web3," Torkelsen underscored of the gallery's salvation in an interview with nft now. "I didn't have [enough] money. I was able to call a few of my collectors and make arrangements, and that was all through those Web3 connections. That has changed my approach to everything. There is no boundary to what's possible now. If you have something exciting that you're passionate about, the community is there to support you and make it happen. And I think that's a pretty special thing."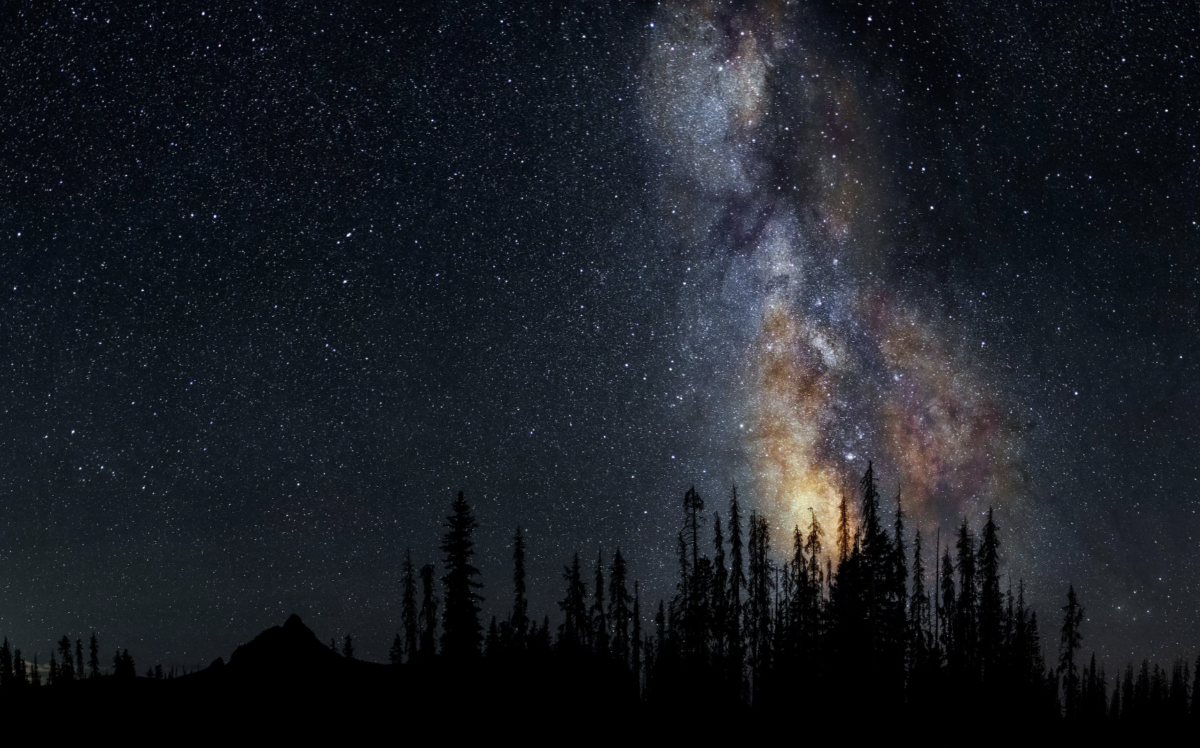 Torkelsen is organizing Comp Stomp Studios again for this year's NFT NYC in April, with Hall and fellow photographer Nevin Johnson helping him curate the gallery. The event is just one of many encouraging expressions of how Web3 and the photography world are shaping one another for the better. It's also a stark example of how community-based endeavors enabled by NFTs can do a great deal of good in the world. That's an image worth appreciating.