Being a part of the NFT community means being exposed to, well, a lot. Aside from the sheer unpredictability of the market, there's so much going on in the space that it's impossible to keep tabs on it all. The FOMO that results can be an absolute beast to wrangle with.
And amidst all the exploring and building of NFT projects (which can be draining enough by itself) you've constantly got to be on the lookout for Web3 security breaches, too. Hackers compromise project Discords almost daily, robbing people of their assets and derailing communities, and rug pulls bottom-out entire project roadmaps.
Even success in the NFT community can be tinged with a sense of dread and uncertainty — a pronounced fear that it could all come undone at a moment's notice. The highs are high, and the lows are low. Just check Coinfession's Twitter account if you doubt that. Swinging between the peaks and valleys can wear down the most resilient minds, so it's no surprise that the current bear market has a lot of people feeling down and out on the whole concept of Web3.
But this isn't the first bear market the crypto world has seen, and it won't be the last. Coming up with ways to prioritize and balance your mental health while staying active in the communities you love is crucial. Some projects are working explicitly to encourage positivity in NFTs, but forming a long-term strategy as a psychological guide in Web3 is a whole different animal.
So, how do you do that, exactly? Just as it's unhelpful (and even detrimental) to tell someone with depression to "just stop being sad," discussions about how the NFT world affects your mental health need to be empathetic, open, non-judgmental, and constructive.
In that spirit, we reached out to members of the NFT community to get their views on how to best maintain mental and physical health in a bear market and the NFT space in general. We hope the community leans into the ever-evolving dialogue on this issue and continues fostering open and supportive spaces for anyone and everyone who needs them.
Roger Dickerman
Roger Dickerman, the influential NFT thought-leader and mind behind The Artifex Project, came into the NFT space in the summer of 2020 and soon after became convinced that NFTs would have significant implications for the art world. At that time, the NFT ecosystem was relatively small.
"You knew everything that was going on," Dickerman explained in an interview with nft now. "You could keep up. For those who came into the space in 2020 or early 2021, you did have that feeling that, even if you were sprinting around, you could keep up with everything. At some point in time, let's say mid-2021, that became unrealistic."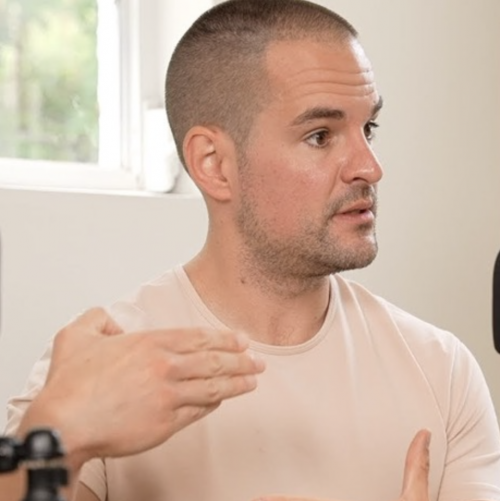 Dickerman advocates two main strategies to adjust to the chaos that is the NFT ecosystem in a healthy way. The first of those strategies is acceptance.
"At first, you don't accept that [you can't keep up with it all]," he elaborates. "Whether you're a founder, a builder, or a collector, at first, you pride yourself on keeping up. Well, what do you do when you can't? Well, you still try, but you're spinning your wheels. I think that's where the first phase of burnout for some people comes from. It's acceptance. [Saying,] this thing is too big — and it's going to get bigger."
He explains that the next best thing you can do is prioritize what you're going to take in. Make continual and conscious choices about what you will filter out of your purview. Think about what platforms, social media channels, artists, or brands you engage with. Allow yourself time to do this and be patient with the process.
Dickerman is also a big believer in finding educators in the NFT world, especially for newcomers to the space.
"Explore, adventure, have fun, don't over-commit yourself. Learn a bit. Find the [educational] voices that are consistently contributing and presenting themselves in a manner that you respect, whatever that means to you," he advises. Taking things piecemeal is a good way to approach this. For example, if you're concerned about security in Web3, find an educator on that front.
Dickerman counts Richerd Chen of manifold.xyz as one of his favorite educators in the space. "He's done a fantastic job of putting resources together, being public-facing, and engaging in conversations I'm sure he finds tiring at this point, but people [appreciate it]."
Dickerman says that being attuned to how the space affects you is a challenge in and of itself, and it usually takes the bottom falling out to recognize that you've been burning out for weeks beforehand. Make sure you remind yourself to check in regularly with the state of your mental health.
"Being mentally well in this chaotic space that maybe normalizes five or ten years down the road — it's a rolling process. It's not 'I got well, and now I'm good to go.' It is that constant refresh and check-in with yourself and how you're engaging with the market and filters. It's a living, breathing process."
Shira Lazar
Shira Lazar is a woman of many hats. An avid collector and advocate of NFTs, she is the co-founder of Peace Inside Live, an online yoga, meditation, and breathwork studio, the founder of the Emmy-nominated digital media brand What's Trending, and the host of the popular Audacy podcast Inside Web3.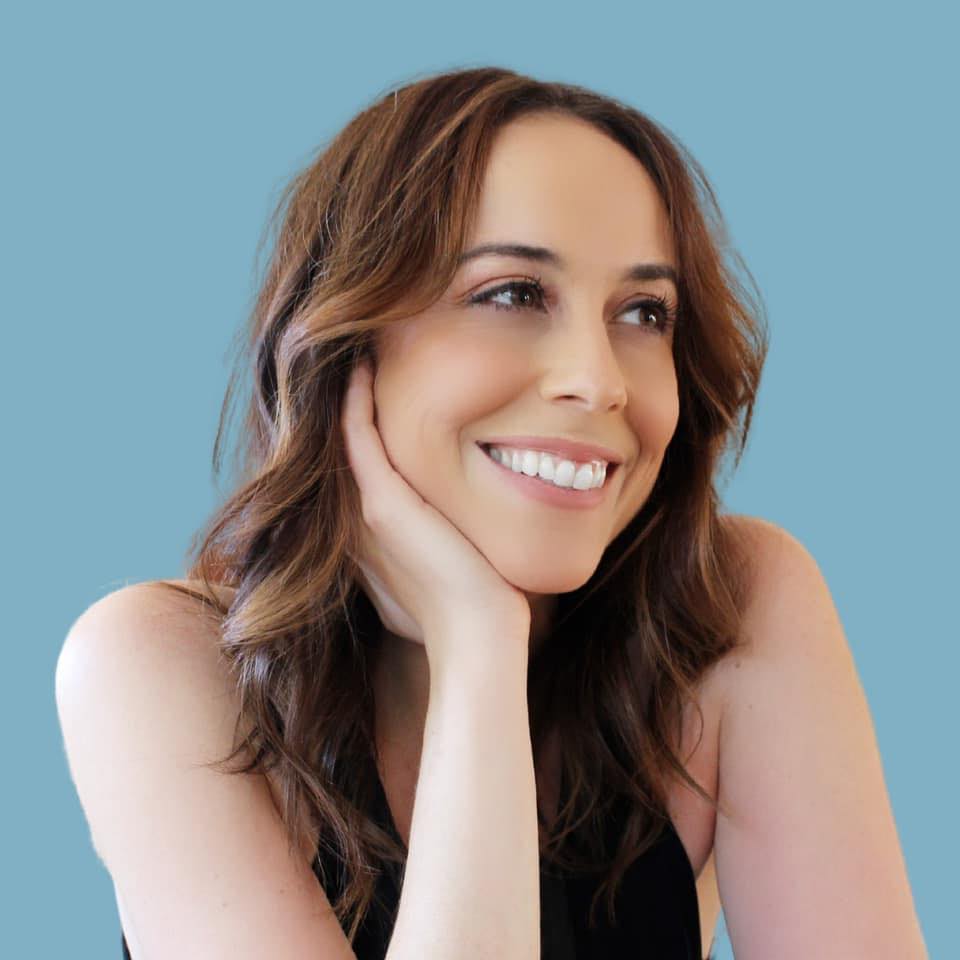 Lazar, like Dickerman, argues that, first and foremost, you need to identify what you want to get out of the space and what you want to bring to it to better tailor it to your life.
"First, there was excitement and then some anxiety as I started spending more money than I thought I would on this space," Lazar explained in an email exchange with nft now. "Then, it was about stepping back and saying, 'How do I make this work for me versus me working for it?' I realized I'm not an NFT day trader, and I like to be part of communities and hold. I don't want to be obsessing over pricing. It was bringing me a lot of anxiety. So, I tried to create a monthly budget that I could use to spend on my NFT passions."
Practical thinking like that can go a long way toward absorbing the shocks the crypto world can throw at you. Choosing to view NFTs as an investment in a project or a community rather than as an investment in just a digital asset, Lazar observes, can similarly help with avoiding burnout and fostering some kind of mental longevity in the space. Boundaries matter. Lazar emphasizes that, because the space is 24/7, it can be easy for it to take up the time and mental space you might otherwise use for other areas of your life.
These preventive measures are worth considering, but what can you do when you already feel burnt out?
"When I notice I'm getting overly anxious, which usually comes from overworking, not taking care of my mental and physical self, I fall back on my own regimen," says Lazar. "I think creating safe spaces for mental and physical well-being is key in life, as well as in Web3, where we are more connected than ever before. That's why I created Peace Inside Live during the pandemic […]. I'm seeing so many NFT projects focused on [wellness], like Dinomonks, who we work with, Alpha Girl Club, Grateful Giraffes, Mystic Sisterhood, and Elev8."
Though it's a difficult task given the nature of social media, being honest about your struggles to others can help build an environment of support in the NFT community, Lazar believes.
"As I learn and grow, I hope others, including women, can see [my] vulnerability and know they're not alone," says Lazar. "We're not just here to build businesses. We're here to create a new model of life that works for all of us in good times and bad."
Espen Kluge
Norwegian digital visual artist, composer, and coder Espen Kluge — whose most recognizable NFT work comes from his series of 100 Javascript-generated portraits entitled "Alternatives" — advocates keeping your Web3 expectations realistic. This includes building a mental buffer for the bad days and ensuring you communicate with health professionals for support and treatment if you think you need it.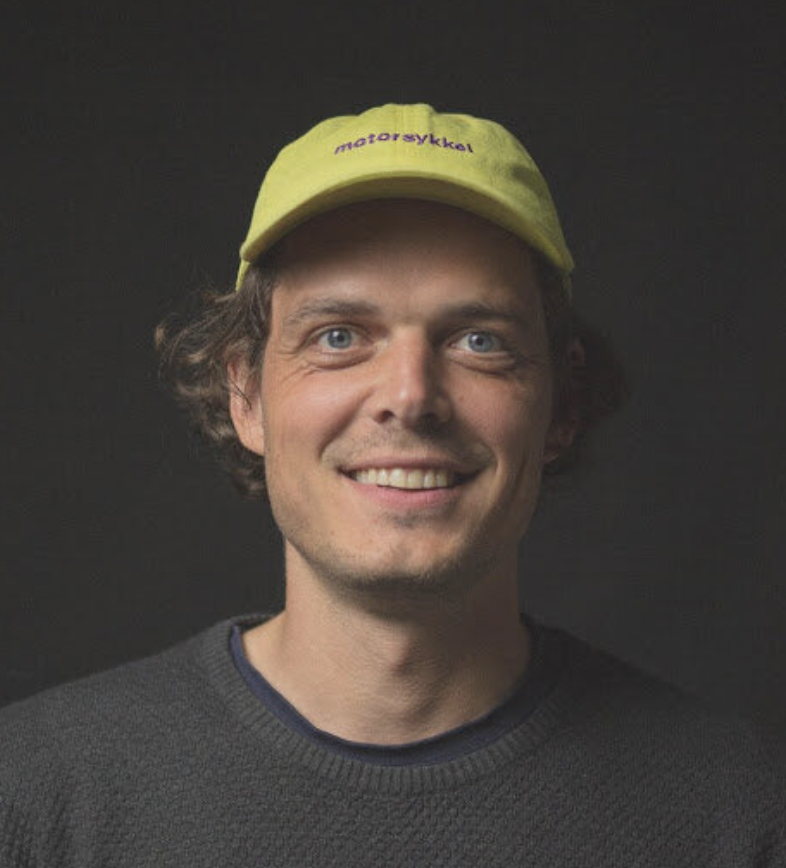 "My overall strategy going into NFTs and […] being a part of its uprising was always that I should expect ups and downs, which has made my ride a lot smoother than it could have been," Kluge observed in an email exchange with nft now. "I have bipolar disorder, and typically a thing like my art losing value could contribute to an episode of mania, hypomania, or depression. Luckily, I am well-medicated now and it would take a lot more to get me down."
For Kluge, engaging in the NFT space is a marathon, not a sprint, which is a mistake he says he sees a lot of people make. Notably, he also emphasizes that awareness of failure as an entirely expected (and healthy) part of life can also be an observation to apply to NFTs.
"If you have failed somehow," he elaborates, "think about another failure from your past — every normal human has hundreds, I have thousands — and realize how insignificant that past failure seems from today's perspective and how insignificant this current failure will seem in the future. Don't think that the level of success in crypto art is proportional to time spent on Twitter."
Kluge believes remaining true to your artistic vision and self is another critical factor in navigating the space. By staying patient, you can anchor your identity and sanity to a more stable bedrock in this ever-changing and volatile ecosystem.
"Make art for the sake of expressing yourself, don't cater to whatever style sells," he continues. "Buy the art you love, but don't spend what you can't lose. Like a newly discovered country, the NFT space is populated by all types of people, from altruistic visionaries to snake oil salesmen. It's hard to figure out what is a good thing and what is not. So take your time, be patient, and focus on creating and showing your awesome art."
Despite the hardships of the bear market, Kluge sees a sea change taking place in the NFT space that increasingly encourages mental and emotional support. One of the most important things the community must continue to do, he believes, is to destigmatize mental health issues and create spaces where people can come together and support one another.
"There can not be enough work dedicated to improving our mental health," he says. "I think this community has such a beautifully progressive spirit that it makes sense that it could become a space where sufferers of mental illness are not sufferers of its stigma."