Valued at over $99.7 billion by 2021's end, the global entertainment industry has started to dip its toes into NFTs — today's newest revenue stream.
While the art world is primarily responsible for some of the most expensive NFTs ever sold, the NFT space is still nascent enough that there is plenty of room for household entertainment conglomerates like Warner Bros., Disney, Marvel, DC, and the like to find their place in what many have started to reference as the future of entertainment, or Entertainment 3.0.
By leveraging billions of dollars worth of intellectual property, production companies and entertainment studios have started to welcome conversations about how to strategically inject NFTs into their IP ecosystem. Perhaps even more crucial though are the conversations happening around that intellectual property and its licensing.
Enter the NFT License.
The "6 Bundle of Rights"
What exactly is a prospective buyer acquiring when they mint an NFT? Does the buyer retain full ownership of their NFT? Meaning, can they do whatever they want with it — whether it's for personal or commercial gain? Or is there some limitation or restriction to its commercial use?
U.S. Copyright Law grants copyright owners (or in this case, NFT creators/issuers) six exclusive rights over how their work is used and distributed:
Right to reproduce the work;
Right to create derivative works based on that work;
Right to distribute copies of the work;
Right to perform the work;
Right to publicly display the work; and
With sound recordings, the right to perform the work publicly via digital audio transmission.
Of these six exclusive rights, the NFT community has already stumbled across four of those rights as they affect copyright and trademark protection:
the right 'to reproduce the work,' as seen with the Nike/StockX lawsuit;
the right 'to create derivative works,' as seen with SpiceDAO;
the right to 'distribute copies of the work,' as seen with the ongoing Miramax and Quentin Tarantino lawsuit; and
the right to 'publicly display the work,' as seen in the ongoing lawsuit between Hermès and Mason Rothschild.
Let's briefly explore how each of these rights has come about in the space, forcing the legal landscape to address the relationship between NFTs and IP law.
Lawsuits and other legal issues with NFTs
SpiceDAO
Back in January 2022, a collective known as Spice DAO made headlines for one of the silliest mistakes to occur in the NFT space. The collective spent a hefty $3 million on Alejandro Jodorowsky's copy of an unpublished manuscript of the film Dune, mistakenly believing that the ownership granted them the film's copyrights as well.
Upon the purchase, the DAO took to social media informing users of its then-intent to produce an "original animated series" inspired by the original book, to then hopefully be sold to a streaming service for which it would require copyrights.
Miramax v. Quentin Tarantino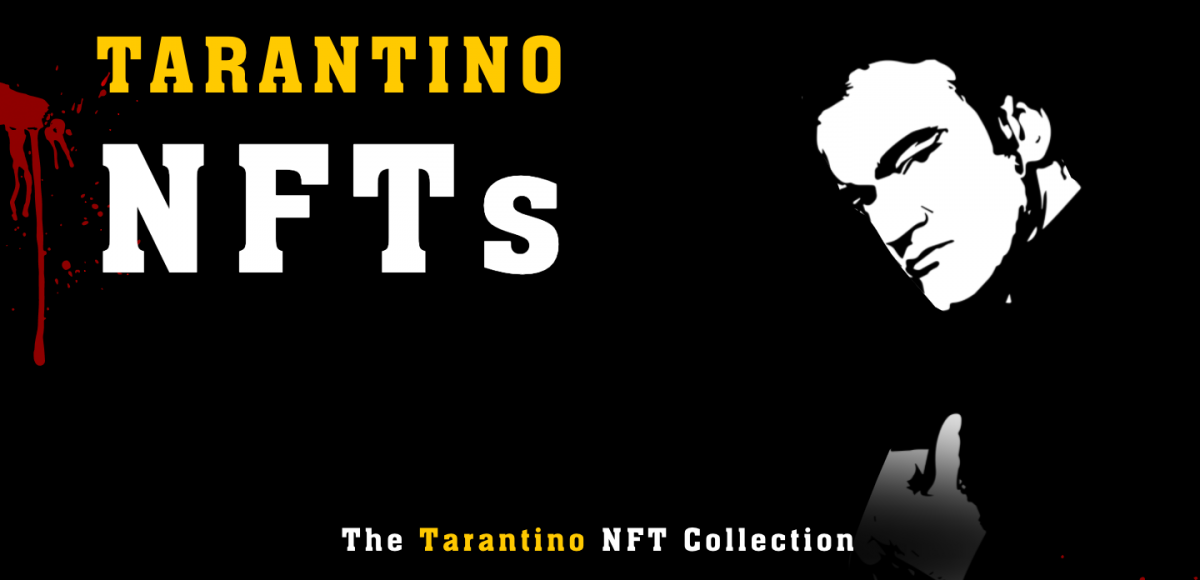 In November 2021, award-winning director Quentin Tarantino announced that he would be selling seven NFTs related to the 1994 cult classic Pulp Fiction. Each NFT, according to Tarantino, would include "uncut first handwritten scripts" from the film with "exclusive custom commentary" by the director, as well as a unique work of art that was inspired by the film which would be available to the public.
Miramax, the film's distributor filed a federal lawsuit in California against Tarantino, arguing a myriad of issues, but as it relates to NFTs — copyright and trademark infringement. They alleged that Tarantino doesn't have the legal rights to create and sell the NFTs without misappropriating Miramax's goodwill, as well as creating a "likelihood of consumer confusion," where consumers could believe that Miramax either created or endorsed the sale of those NFTs.
The case is currently in litigation.
Hermès v. Mason Rothschild/MetaBirkins
Back in January, French luxury fashion house Hermès filed a complaint against California artist Mason Rothschild. In December 2021, Rothschild announced his "MetaBirkins" NFT project — virtual art that depicted Hermès' Birkin bags and trademark. The fashion house argues Rothschild's misappropriation of Hermès' Birkin trademark, while also profiting off of Hermès' goodwill on over 100 digital collectibles.
The case is currently in litigation.
Nike v. StockX
In February, Nike filed a lawsuit against online sneaker resale giant StockX for selling its "Vault" NFTs without permission.
The complaint alleges that StockX intentionally and knowingly used Nike's trademarks without authorization to market and subsequently mint the NFTs, arguing that this project is "likely to cause consumer confusion," as Nike never authorized nor participated in the project.
The case is currently in litigation.
The NFT license
In most cases, NFT creators have specifically restricted all commercial use of NFT artwork, prohibiting buyers from commercializing their NFT.
However, we have seen a few instances in which NFT projects — such as CryptoKitties, CryptoPunks, and Meebits — have adopted the "NFT License." The license provides buyers with a "limited license" to use, copy, or display their NFT art "for the purpose of commercializing their own merchandise." The "catch," however, with the NFT License in most cases, is some annual gross revenue cap, such as CryptoKitties' $100,000/year gross revenue cap.
Let's take a look at some of the ofter NFT projects that give users a license to their NFTs.
Bored Ape Yacht Club (BAYC)
Yuga Labs, the creators behind the BAYC collection, allows for its holders to fully commercialize their individual Bored Ape, "owning the underlying Bored Ape, the Art, completely," according to its terms and conditions. Additionally, Bored Ape purchasers obtain "an unlimited, worldwide license to create derivative works based upon the underlying art" with no cap on the revenue.
However, it's worth noting that the copyright doesn't immediately vest to the new owner of the BAYC NFT. Rather, a written assignment is required to perfect the copyright transfer, as there is no assignment provision in the underlying smart contract.
Based on feedback from the community, monetizing a Bored Ape's commercial use rights is extremely difficult, as the buyer is ultimately competing with BAYC itself which maintains the sole, legal rights to use their logos and other non-token specific IP.
World of Women (WoW)
Taking BAYC's approach a step further, the World of Women (WoW) NFT project assigns all of the rights, title, and interest to the intellectual property underlying the art to the buyers of the NFTs.
However, it's limited to non-commercial use. In its terms and conditions, the project speaks directly to trademark concerns, informing buyers that they are allowed to use the terms "World of Women," "WOW," or "WoW" when using the underlying art for non-commercial purposes.
What are 'Royalty-Free' NFTs?
Similar to 'royalties' that are often made to a business or an individual for the ongoing use of their assets, the NFT space also requires a conversation about how royalties are assessed and distributed.
NFT royalties give a creator a percentage of the sale price each time the owner/creator's NFT work is sold on a marketplace. In most cases, these payments are perpetual and executed through a "smart contract" or code that controls the distribution automatically.
However, NFT royalties differ from traditional royalty payments in that these are automatic payouts made to the NFT owner/creator on secondary sales, without the need for intermediaries. While not every NFT yields royalties, they need to be written into the terms of the smart contract; otherwise, the owner/creator has no claim.
ZINU's 'Royalty-Free' license
Something new to the industry is the notion of 'decentralized IP.' As a case study, let's turn to ZINU, which recently introduced its 3D, fully-animated "original zombie" NFT.
ZINU claims to be one of the industry's first true cases of decentralized intellectual property in the form of a 'royalty-free ' NFT license. ZINU grants every NFT holder a royalty-free license to their specific ZINU character —whereby they can then use their individually minted Zinu for both personal and commercial purposes, without any royalty fees owed.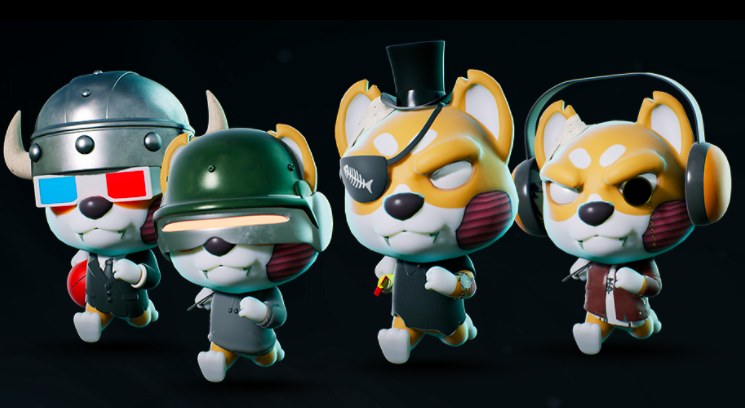 The company has repeatedly stated to its community that members of its Zombie Mob Secret Society (ZMSS) NFT collection will be able to leverage their own personal ownership of their piece of the Zinu brand, as it creates toys, collectibles, merchandise, and countless other opportunities across many different verticals.
Bottom line
The entertainment industry has a long way to go as it begins to dive into the NFT space, but it needs brilliant minds to help navigate its nascent waters to help rebuild an archaic infrastructure that is both welcoming and fair for all creators and their communities to enjoy.
Andrew Rossow is an attorney and journalist who focuses on fintech and intellectual property law.