An NFT collection in support of freedom efforts for infamous entrepreneur Ross Ulbricht, the creator of online black market Silk Road, is set to go to auction at this year's Art Basel Miami. Featuring 10 pieces of art by Ulbricht, the collection creates a visual narrative of his life from early childhood to teen to prisoner.
The auction launches Dec. 2 via SuperRare, and is curated by a new company called Entoptic that curates, develops, and launches art projects. Inspired by Ulbricht's experience in prison, the collection will also include an original animation by LEViT∆TE and a voiceover by Ulbricht, aka Dread Pirate Roberts. This will be the first time an NFT will include Ulbricht's personal work, with his pieces to subsequently be displayed at nft now and Christie's Art Basel event, The Gateway.
"This NFT collection is Ross' creative journey of expression; it is his living and evolving story," Entoptic said in a statement. "Through drawings and video, we see glimpses of a man's unfolding existence. This is his way to reach outside the walls of prison, as we continue the campaign for his freedom."
Currently serving his ninth year, Ulbricht was sentenced to life in prison without the possibility of parole for his role in creating and operating what the FBI called a "criminal marketplace" where illegal goods and services were bought and sold anonymously. Ulbricht had been convicted on seven counts ranging from drug trafficking to money laundering in February 2015. Supporters believe his sentence was a miscarriage of justice because Ulbricht was never prosecuted for causing harm or bodily injury, and all charges were of the nonviolent nature.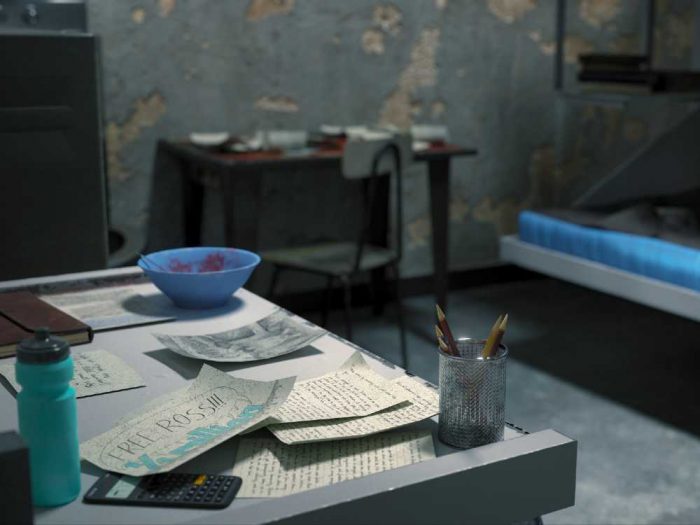 Considering Bitcoin was the only means of exchange on the Silk Road platform, it's hard to discount the infamous online marketplace as less than a major catalyst for early blockchain adoption. And by yet again leveraging blockchain technology, this time via NFTs, Ulbricht hopes to bring renewed attention to his case and to create a fund for prisoner support.
"With proceeds from this NFT, we are starting a donor-advised fund called Art4Giving, dedicated to relieving the suffering of the incarcerated and their families," Ulbricht said in a statement. "What good can I do with the time I have left and from where I am? I hope that helping my fellow prisoners through my art is one way."
Related Content:
Image courtesy of Ross Ulbricht Genesis Collection.