Let's face it. Web3 is noisy. Regardless of the state of the market, there will always be hundreds of new projects released daily, accompanied by millions of pieces of content vying for our attention. As a consumer, this can be overwhelming. As a builder, this can be detrimental both to the health of a project and the bright minds behind it. 
It's widely believed that innovation thrives during bear markets. But the companies that are truly successful in all markets are those that operate with an undivided focus on their mission.
One such company is BlockBar, the world's first DTC NFT marketplace for luxury wine and spirits that uses the blockchain to authenticate corresponding physical bottles. Founded in 2021, the company is celebrating one year of impact and innovation with its upcoming drop in collaboration with French champagne house Maison Perrier-Jouët.
Redefining the industry
In an effort to solve collectors' numerous problems around luxury wine and spirit authentication, storage, and transportation — issues that cost EU businesses 1.4 billion annually —  BlockBar turned to NFTs and the blockchain.
BlockBar only partners directly with brand owners on its primary drops before they hit the secondary marketplace on BlockBar.com, allowing brands and collectors to buy, sell, and resell with confidence. BlockBar does not take collections from third parties or private collectors, unlike other Web3 luxury spirit marketplaces that thrive off unverified secondary sales.
Each luxury wine and spirit NFT listed on the BlockBar marketplace corresponds to a fully-insured, physical bottle stored in a temperature-controlled facility in Singapore. Upon purchase of any BlockBar NFT, the physical version is held by BlockBar, with an immutable record of authenticity stored on the blockchain as a digital certificate of ownership.
The owner may then choose to redeem the NFT for the physical product, trade its NFT version within the BlockBar.com marketplace, gift it, or showcase the NFT in their virtual bar.
The benefits of this direct-to-consumer model are applicable across a number of luxury goods verticals. Let's take footwear, for example. To combat the influx of fake sneakers, Web2 middlemen like StockX offer legitimacy checks on all secondary purchases through the platform. Yet, this still leaves room for human error. In May 2022, Nike sued StockX for selling fake sneakers, despite its guarantees of authenticity. 
Now imagine if Nike partnered with a service to issue corresponding NFTs directly to its customer and securely stored the physical goods. Not only would this guarantee the legitimacy of the sneakers on the secondary market, but it would also unlock new ways for the brand to connect to its most loyal supporters.
BlockBar's latest drop
Marking Perrier-Jouët's first foray into Web3, the esteemed brand is partnering with BlockBar to release a limited-edition Jeroboam (3L) of Perrier-Jouët Vintage 2007 from the Anemone collection. With only 10 available worldwide, BlockBar will release number 10 of 10, the last of the three-litre Belle Époque 2007, engraved with the message: "1st Perrier-Jouët NFT." 
In addition to the bottle, the holder will receive a two-day, one-night stay at UNESCO World Heritage Site Maison Belle Époque, home to the largest private collection of French Art Nouveau in Europe. Guests can explore the grounds and gardens, tour the vineyard and cellars, and enjoy a gastronomic dinner courtesy of Executive Chef Sebastien Morellon paired with Belle Epoque cuvées.
Composed of six Belle Epoque vintage cuvées embellished with floral lacework crafted in 24-carat yellow gold by master goldsmiths of Orfèverie Felix, the physical bottle and its accompanying NFT are priced at $10,000 USD. The drop is scheduled to be released globally to the public on October 21 at 10 AM EST (10 PM HKT), while all BlockBar NFT holders and guests of the Hong Kong Digital Art Fair received early viewing access on October 18.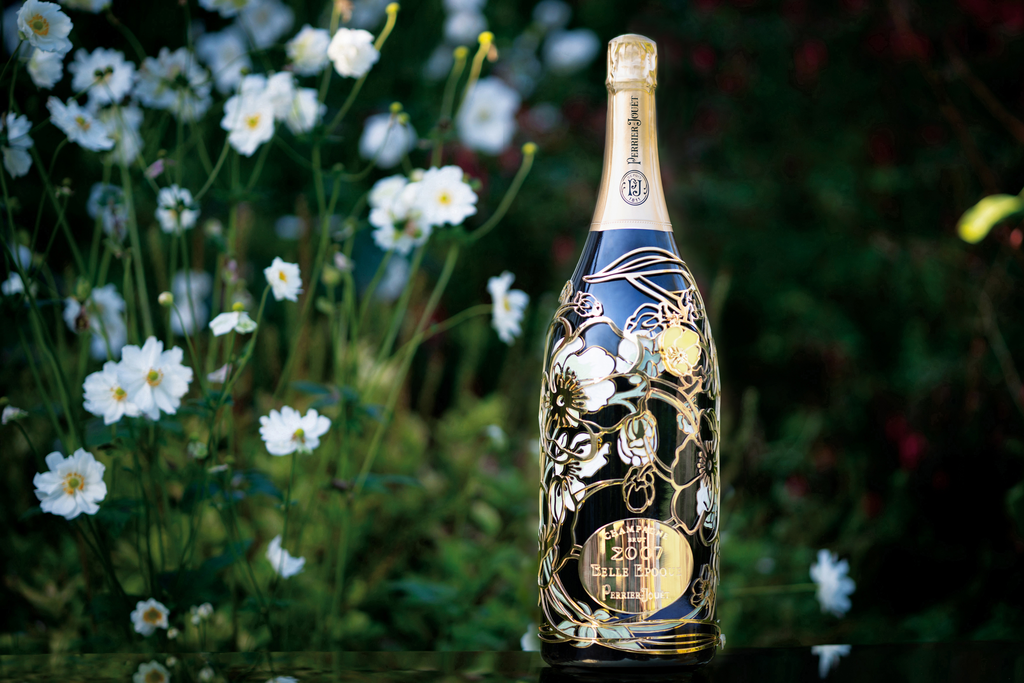 Deeply aligned with Perrier-Jouët's mission to 'fill the world with wonder,' the partnership with BlockBar further illustrates the power of combining digital art and the physical world, says Tony Conrad Atayde, Marketing Director of Pernod Ricard Hong Kong & Macau. 
"We are always pursuing innovative ways to connect with luxury and champagne consumers; we are thrilled to be launching the first ever Perrier-Jouët NFT and first Champagne NFT ever released on BlockBar, and letting more Champagne lovers connect with our brand," he said. "Having the physical display of the Perrier-Jouët NFT showcased at the Hong Kong Digital Art Fair allows this partnership to come to life not only in the digital world but also in the physical world exclusively in Hong Kong."
A moment of celebration
To make the moment even sweeter, the drop coincides with BlockBar's first birthday. 
Since its inception in October 2021, the company has generated almost six million dollars in sales across 27 releases from 17 unique brands. In their most recent drop with Hennessy, the pair teamed up to release 500 limited edition decanters of Hennessy Paradis Golden Edition featuring NFT artwork designed by renowned LA-based stylist and jewelry designer Veneda Carter.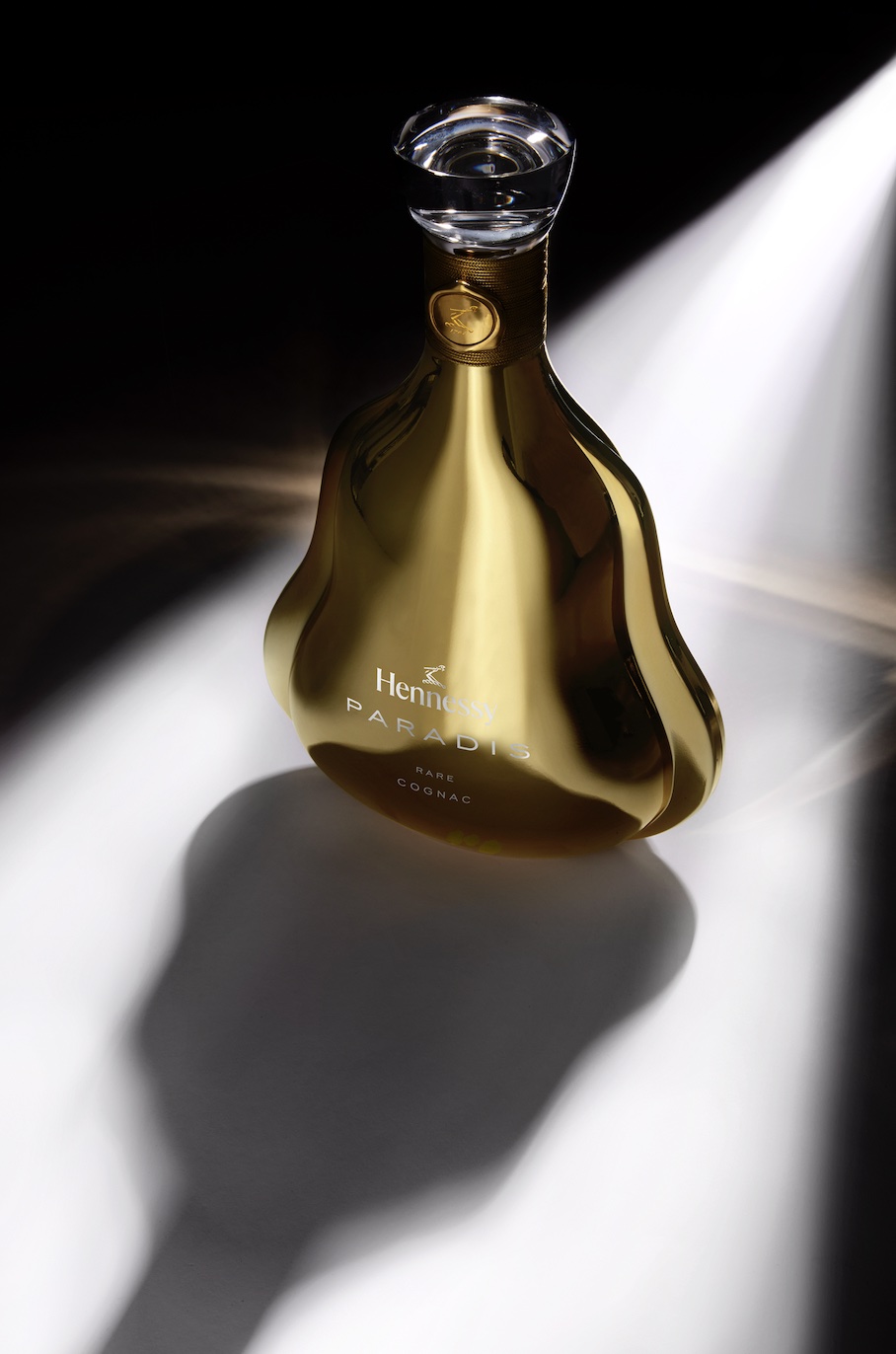 Perhaps even more impressive, though, is their community — a vital facet of any Web3 endeavor. BlockBar's community consists of nearly 1,300 unique NFT holders, many of whom serve as brand evangelists deeply aligned with the company's future success. 
Bringing this momentum into the physical world, this palpable excitement was displayed at BlockBar's numerous community events, executive speaking engagements at NFT NYC, CODE, and Walpole British Luxury Summit, and BlockBar launch parties with partners like Johnnie Walker. 
For BlockBar, this is only the beginning of their Web3 impact. The company has created a blueprint for others to bring their physical products on-chain — especially for luxury goods and other oft-counterfeited items like sneakers, fine jewelry, and sports cards. Not only will this help to ensure legitimacy in a space that has seen its fair share of scams, but it will also help companies forge more meaningful relationships with their customers.