Tokyo's iconic Shibuya Crossing, the world's largest pedestrian crossing, might be the next major canvas for digital artists, thanks to a collaboration between HUG, a social marketplace that allows artists to sell digital and physical goods while connecting them with collectors, and Web3's avant-garde NFT collector Cozomo de' Medici.
HUG announced on September 6 that it has partnered with the Cozomo de' Medici Collection, sharing its Open Call for artists to submit their work for display alongside six artworks from The Medici Collection – Claire Silver, XCOPY, Sam Spratt, Dawnia Darkstone, Beeple, and Grant Yun.
During the submission process, along with the help of community voting, which will be open to the public for the first time from Sep 25-27, 50 artworks will be shortlisted. Cozomo de'Medici will make the final section of six pieces to be displayed on eight digital billboards at Shibuya Crossing in Tokyo, Japan, from October 9 to 15. 
The world's biggest pedestrian crossing plays host to an estimated 2.5 million people passing through – daily.
The 6 selected pieces by Cozomo de' Medici will be displayed along with the following pieces from The Medici Collection: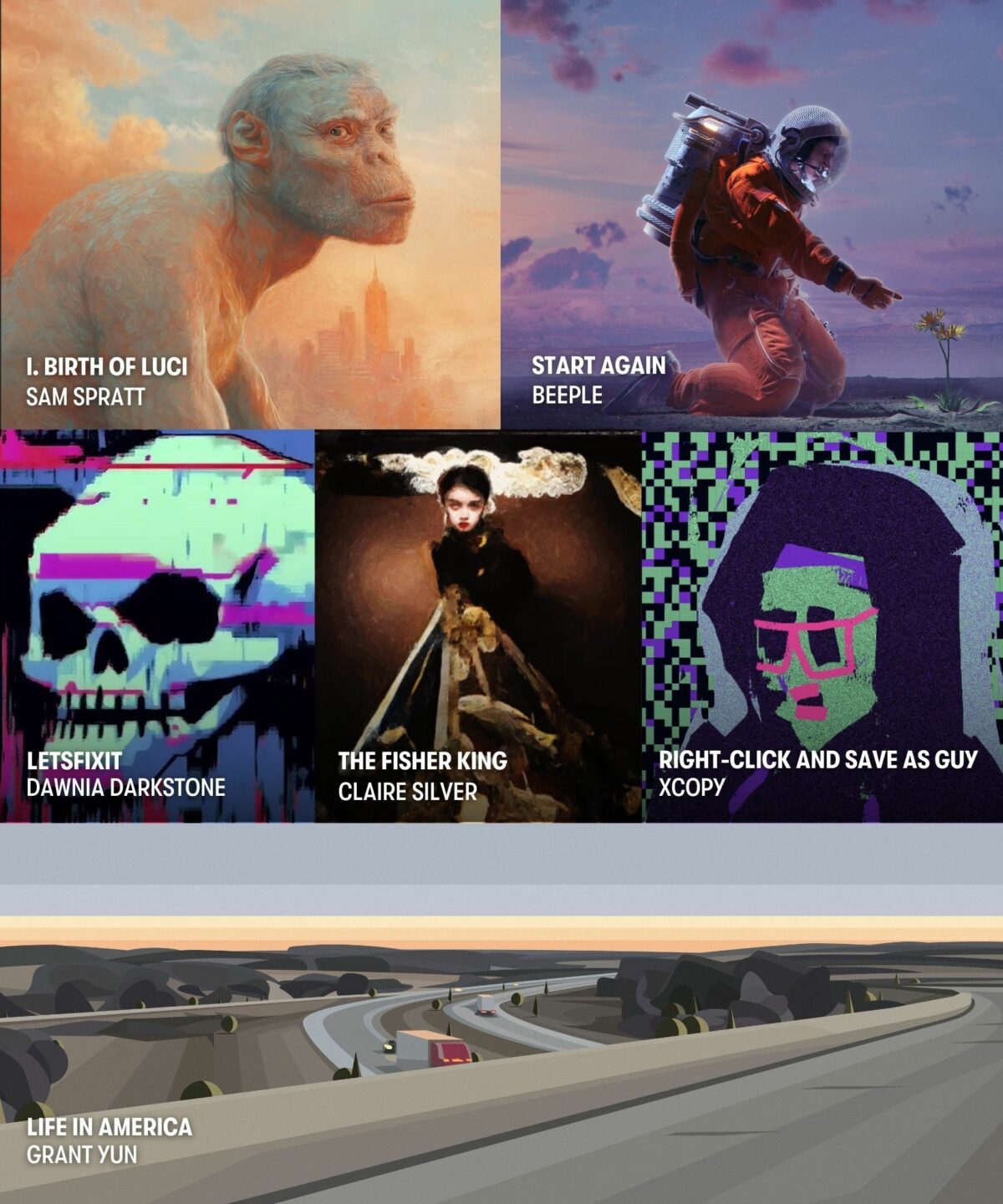 Founded in 2022 by Randi Zuckerberg, HUG is home to 4,000 digital artists spanning 85 countries and is fueled by its community-driven curation process – spotlighting diverse creators, including those from underrepresented communities.
In April, HUG closed its $5 million seed funding, led by Web3 investment fund DIGITAL (Mark Daniel and Benjamin Milstein, aka OhhShiny), OKX Ventures, and L'Oréal's BOLD corporate venture fund. DIGITAL's investment portfolio also includes Yuga Labs, Dapper Labs, Recur, MoonPay, and more.
Interested artists are invited to submit their work beginning September 6 to 24.
HUG has shared its future plans to roll out more Open Calls, with the intention of creating the first community-curated shop that supports the sale of physical prints and digital collectibles. 
Editor's note: This article was written by an nft now staff member in collaboration with OpenAI's GPT-3.