In a fusion of fashion, music, and blockchain technology, NFT firm Legitimate has entered a partnership with Puma and Roc Nation for the release of a unique sneaker collection. Dubbed the Evolution of the Mixtape, the collection is a celebration of hip-hop's 50th anniversary, and promises buyers access to exclusive music content from Roc Nation.
The collection includes three sneaker models: Cassette Tape, Playlist, and Disc. Part of what makes these sneakers unique is an embedded near-field communication (NFC) chip, called the LGT Tag, located in the shoe's tongue. By scanning this chip, owners will unlock a digital portal showcasing weekly mixtapes, never-before-released tracks, and behind-the-scenes content from Roc Nation artists.
Honoring hip-hop's evolution
Legitimate's founder and CEO, Calvin Chan, emphasized in an interview with CoinDesk that the partnership with Puma and Roc Nation extends beyond the storytelling of a cultural movement— it actively expands fans' access to their favorite music artists.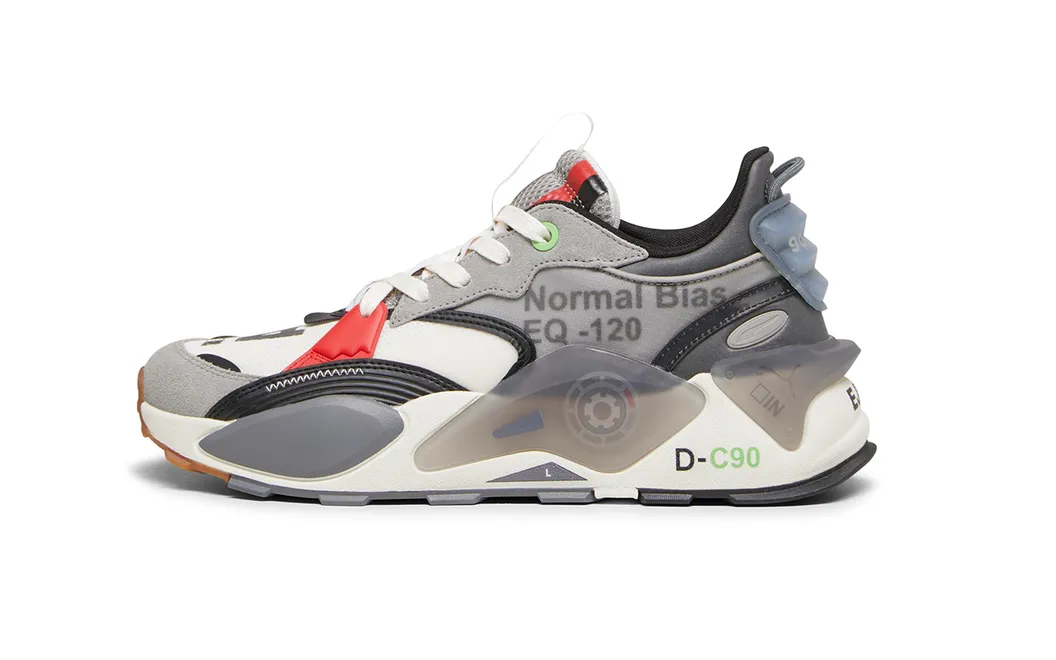 The project, according to Chan, aims to explore and innovate on the concept of a mixtape and how hip-hop culture has evolved over time, emphasizing the need for technological integration. Through this partnership, Puma, Roc Nation, and Legitimate aim to weave together the threads of fashion, music, and technology in a fresh way. Chan also highlighted the potential of NFC chip technology in fostering brand loyalty.
The idea of "phygital" products, which blend physical and digital engagement, is a critical development in branding strategies. Chan believes this dual engagement not only enhances customer value but bolsters brand loyalty through these added benefits. While the fusion of digital and physical products isn't an isolated phenomenon, one of the things that has hindered phygital goods' widespread adoption has been a lack of utility to the average consumer.
Web3 mergers such as this are one attempt to address that lack of clarity, and they're only becoming more common. Just last week, the French luxury fashion house, Dior, launched its own NFC-chip-embedded sneakers, demonstrating the utility of blockchain technology's integration in proving authenticity and ownership. Earlier this year, streetwear brand Cult & Rain also showcased its second digital wearable collection featuring vibrant physical hoodies embedded with NFC chips, underscoring garment provenance.