Following in the footsteps of NBA Top Shot, and UFC Strike, the WWE launched its own NFT marketplace in collaboration with Blockchain Creative Labs (BCL) on May 27. Now, it's been announced that the first collection will launch June 3.

Interested buyers will have plenty of pieces to choose from, as the collection is slated to consist of over 10,000 limited-edition "NFT Flip" pieces. These will all be available for purchase in cases of three for $30 a pop in traditional or cryptocurrency.
For the fans
Named after one of the most dazzling moves in wrestling, this drop hopes to similarly capture the hearts of long-time fans of the sport-entertainment hybrid.
Each NFT Flip is set to feature a WWE Superstar tied to Sunday night's annual Hell in a Cell pay-per-view event. After the event, each NFT Flip will transform, revealing a 10-20 second video highlight of the featured Superstar. Considering the event's 25-year history, fans will never know their NFT Flip will show. It could even be the iconic moment when The Undertaker threw Mankind off the Hell in a Cell, sending him plummeting 16 feet through an announcer's table.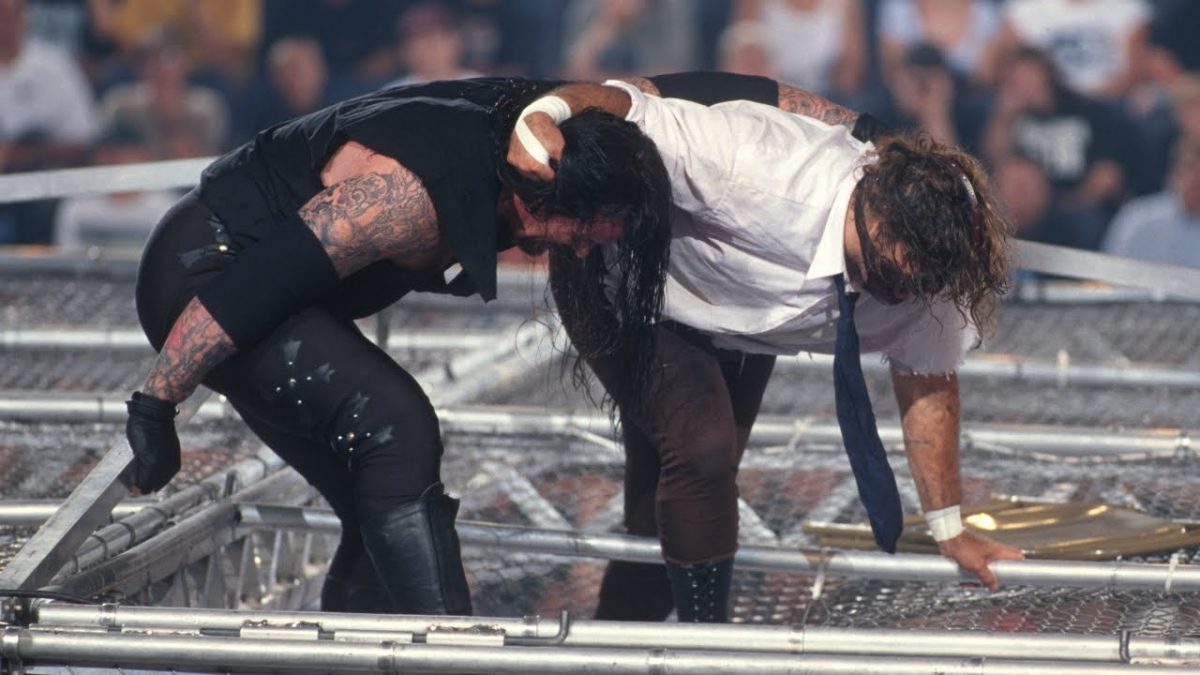 This first drop is slated to be the first of many, as the WWE plans to continue to hold drops on Moonsault in conjunction with their future pay-per-view events. The WWE and BCL promised a free Moonsault Genesis NFT for the first 10,000 to create a wallet on the marketplace; all of which were claimed within a few hours of the giveaway's announcement.
With at least four more lined up for the rest of the year, fans will thankfully not have to deal with FOMO following this inaugural drop.
Thinking long term
Perhaps the most notable takeaway from the WWE's plans moving forward in the NFT space is their planned release structure. Syncing their drops with pay-per-view events gives them some protection from flooding the NFT market and eroding the value of their collections — a fate NBA Top Shot holders are all too familiar with.
After all, fandom can only take you so far when you're looking at these collections as an investment, first and foremost.
Still, with the NBA's continued forays into the space, as well as the massive presence of NFTs at the Super Bowl, it's likely that the WWE will be far from the last sports 'league' entering the burgeoning NFT collectibles market.