It's easy to forget quite how young the NFT space is. One of the most popular projects out there, the Bored Ape Yacht Club, only came onto the scene in 2021. That year, the market exploded, with nearly $41 billion of crypto spent on NFT marketplaces — CryptoPunk #7523 sold for $11.7 million, Bored Ape #3562 sold for more than $1.6 million, and Cool Cat #1490 sold for $1.4 million.
These projects might have seen significant financial successes, but which of the world's most expensive NFT collections also have staying power?
We're here to find out. We examined the most expensive projects in the space to uncover what drives their perceived and intrinsic value. We also tapped a few experts for their thoughts on how these projects need to evolve in order to stand the test of time.
This list appears in no particular order.
CryptoPunks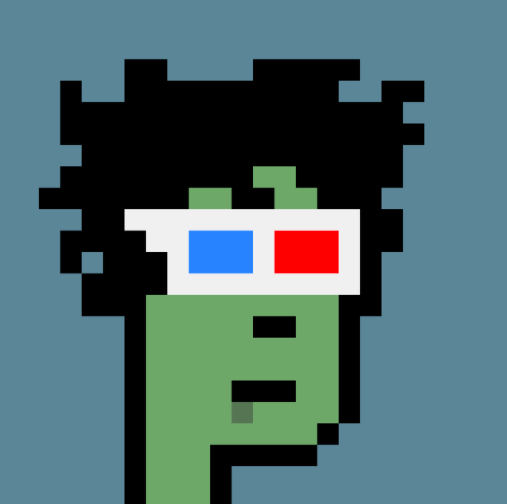 A collection of 24×24 pixelated punky-looking images, CryptoPunks is arguably the most important and historically relevant project in the NFT space. Launched in 2017 by Larva Labs, and acquired by Yuga Labs in 2022, CryptoPunks has grown alongside the popularity of the Ethereum blockchain, serving as one of the first projects to showcase the potential of digital ownership. Now with NFTs going mainstream, Punks have become one of the most sought-after digital collectibles (and status symbols), with celebrities and high-net-worth collectors shelling out millions of dollars to be part of the community.
In December 2021, the CryptoPunks floor was flipped by Bored Ape Yacht Club, signaling a larger passing of the torch in mainstream NFT adoption. Still, the CryptoPunks floor price sits pretty at 53.5 ETH (about $106,000 at the time of writing).
When it comes to the staying power of CryptoPunks, experts assert that it all comes down to the historical significance. In short, being one of the first NFT projects has cultural value, which generally translates into financial value. "Historical breakthrough projects have the most staying power (eg, CryptoPunks)," Liam Herbst, NFT analyst and long-time collector, tells nft now.
"Historical projects will always receive attention and the social capital that comes with them, whereas every other project must earn it over time. For projects launched in the last year, it's best to bet on ones led by people with staying power who've been here for years and will be here for decades. Their collections may not be historically significant yet but attention will flow toward them over time."
CyberKongz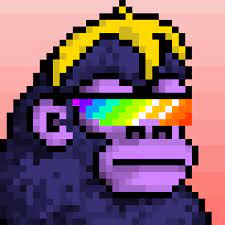 A historic project in its own right, CyberKongz was released in March 2021. A collection of 1,000 generative pixelated apes with no roadmap and a mint price of .01 ETH, CyberKongz appealed to many early investors simply because of how the art looked in social media profile pictures. This cemented CyberKongz as one of the earliest PFP projects.
Driven by the low supply, Genesis CyberKongz have exploded in price, sitting at a current floor of 36 ETH (about $76,000 at the time of writing). Over 2022, they've released an extension project, BabyKongz, and their $BANANA token, which can be used throughout the CyberKongz universe.
They've also launched KongzTank, a Shark Tank-style incubator, where the CyberKongz team offers funding and resources to up-and-coming NFT projects. Despite launching with no plan, the CyberKongz team has proven time and again their ability to generate and execute valuable ideas. Between the extension projects and tokenomics (and the success of the two), CyberKongz has earned the trust of both its community and the broader market.
Bored Ape Yacht Club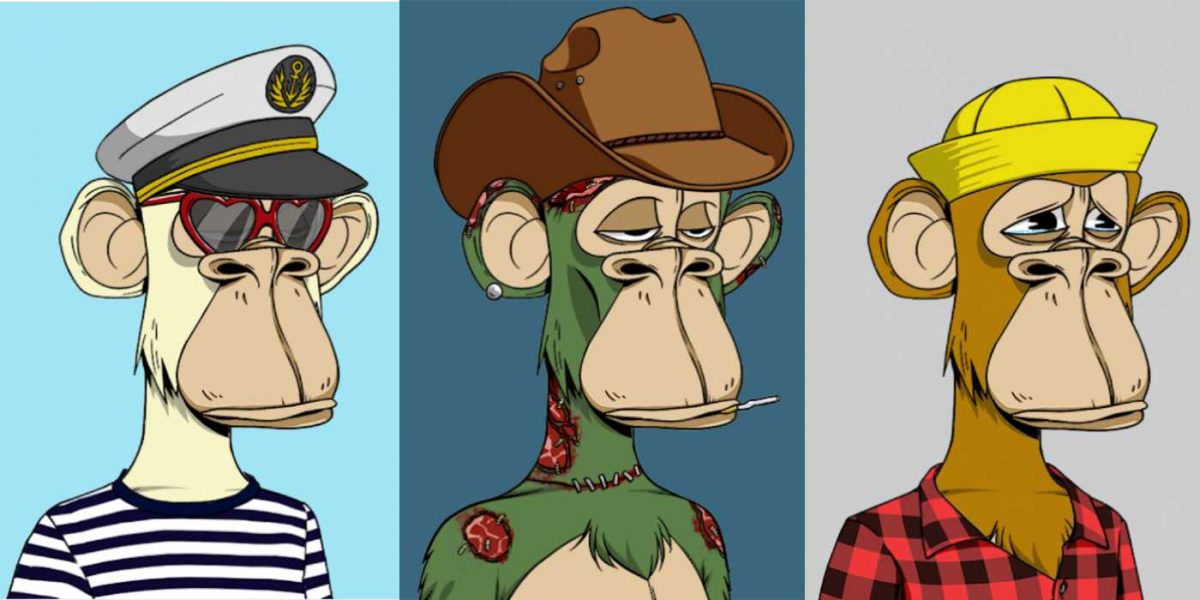 The brainchild of Yuga Labs, Bored Ape Yacht Club has quickly become one of the most expensive and sought-after NFT collections by general collectors and celebrities alike. After its initial launch in late April 2021, sales were a bit slow until NFT influencer Pranksy "aped in." Since then, the floor price has rapidly increased, leading the project to its current floor of 101 ETH (over $204,000 USD). With their acquisition of CryptoPunks and Meebits, and a $450 million dollar raise from Andreessen Horowitz, Yuga Labs is building a media empire stretching across books, movies, TV, and more.
Outside of the exclusivity and signaling power, a large part of the selling point for BAYC is the community and commercial usage rights. With commercial usage rights, anyone can use the IP of their Ape to spin off businesses and enter into licensing deals. Add in member-exclusive merch, events, and lucrative airdrops like Mutant Ape Yacht Clube, and BAYC has built a suite of compelling member offerings.
Herbst explains that in addition to a collection's historical significance, one of the most important things that determine if the project has staying power is its ability to stand as a status symbol. He argues that this is ultimately what makes BAYC so compelling, "All humans seek status and NFTs are one the best ways to flex status online. Status is often awarded to projects through adoption by influential investors, just like a celebrity can raise the status of a clothing brand."
Longevity is also about utility — something that BAYC has a lot of. Herbst continues, "Projects can provide a set of experiences and rewards that holders will promote to elevate the project's image. Holders also become attached to their PFP which reinforces their brand advocacy. Projects must have an original narrative, desirable brand, and grow their network of promoters to build staying power."
Mutant Ape Yacht Club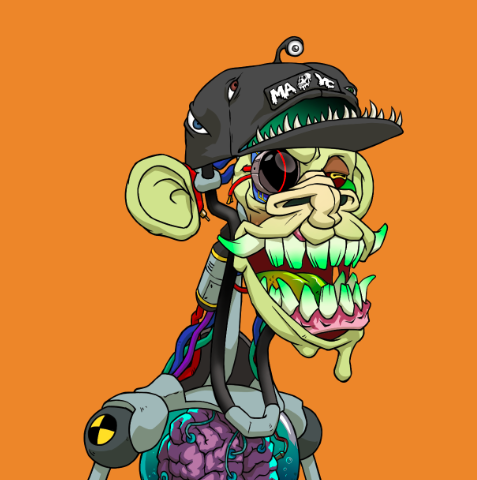 Mutant Ape Yacht Club first started as a member-exclusive airdrop, providing Bored Ape holders with a digital mutant serum. When Ape owners exposed their Ape to the serum (an on-chain transaction), a mutant version of their Ape was created. After the initial airdrop of 10,000 mutants, an additional 10,000 were released to the public via Dutch auction as a way to onboard new entrants into the BAYC ecosystem at a lower price.
Riding the coattails of the Yuga Labs and BAYC ascension, MAYC has become a separate blue-chip NFT. Steadily climbing to a floor price of nearly 20 ETH (over $40,000 USD at the time of writing), MAYC is showing no signs of slowing down any time soon.
Otherdeeds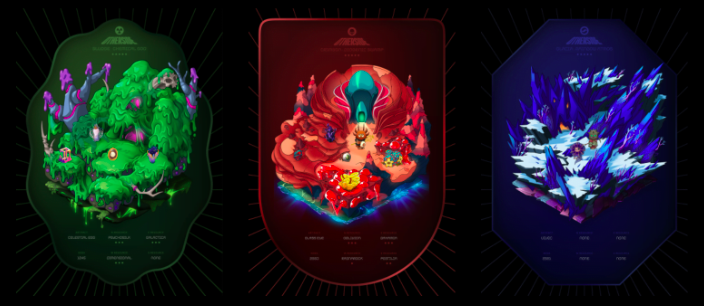 In March 2022, Yuga Labs announced the introduction of ApeCoin and the Otherside, the first expansion in Yuga Labs' broader metaverse plans. Otherdeeds is a collection of 100,000 plots of Otherside Metaverse land. While much of the purpose of Otherdeeds is still under wraps, each highly sought-after plot is equipped with a variety of in-game features that will be revealed over time.
A collection of 55,000 Otherdeeds was released via public mint on April 30, 2022, with the remaining 45,000 given to existing BAYC/MAYC holders, Yuga Labs employees, and project partners. The mint price of each Otherdeed was 305 ApeCoin (almost $20,000 at the time of mint), plus at least an additional ETH of gas (around $2,750 at the time).
After a controversial launch that burned more than $157 million in ETH, Otherdeeds' floor prices quickly spiked to around 6.5 ETH. Since then, they've returned to a reduced floor of around 3 ETH (over $6,000 USD).
A full breakdown of Otherdeeds can be found in our comprehensive Otherdeeds Guide.
Cool Cats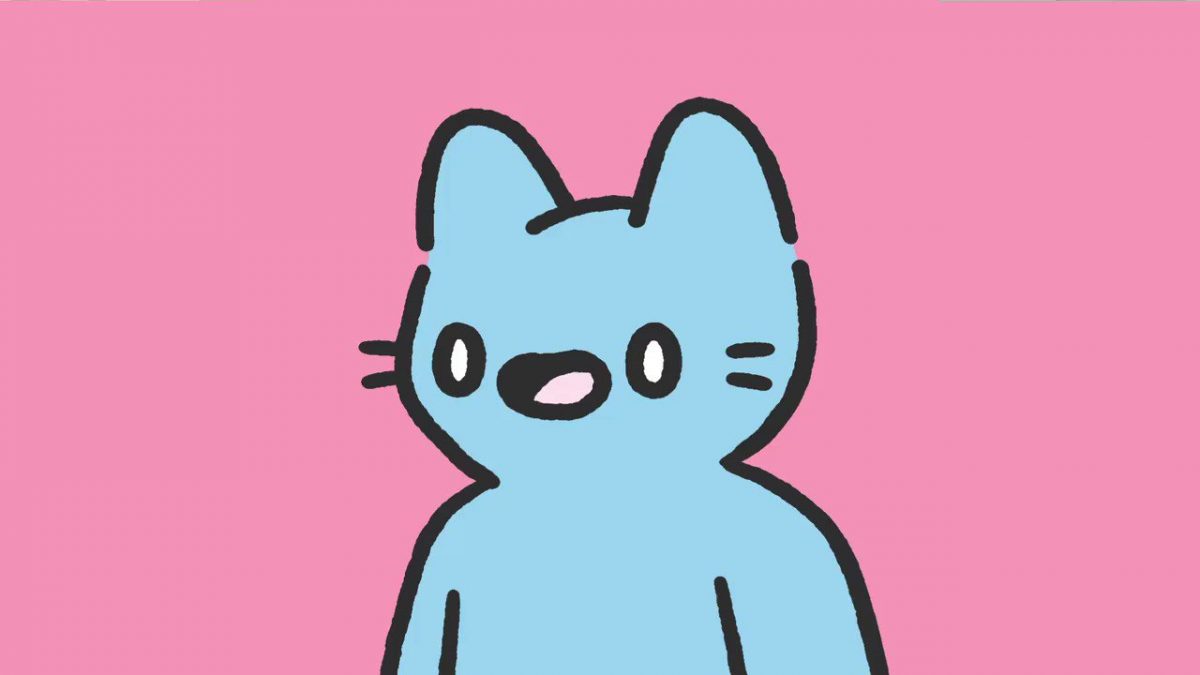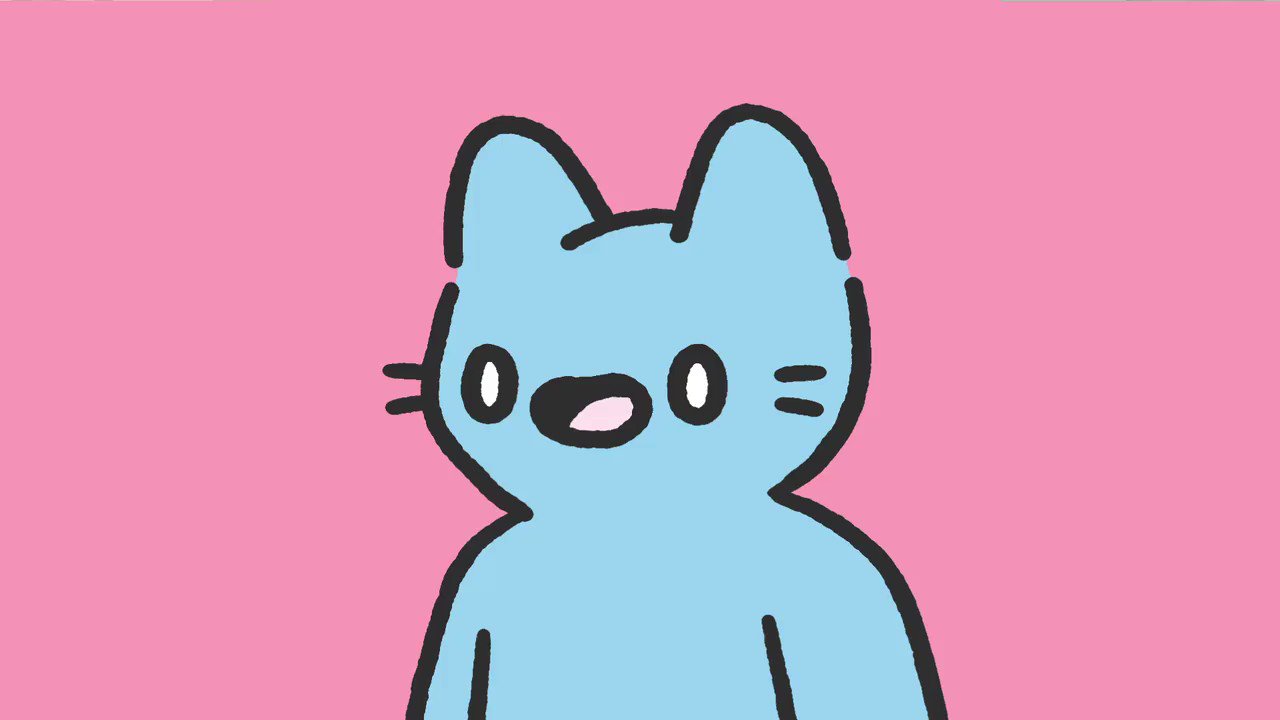 After a July 2021 launch by co-founders Colin Egan, Evan Luza, Tom Williamson, and Rob Mehew, Cool Cats were all the rage. Similar to BAYC, celebrities flocked to Cool Cats in droves. Mike Tyson made one his Twitter profile picture and even tried to buy Andrew Wang's famous Cat for over a million dollars. Driven by the cute, blue artwork, Clon's inspiring founder story, and celebrity endorsements, Cool Cats sales exploded. The Cats that once sold for around $150 steadily grew to a floor of more than 10 ETH.
During this rise, the slogan "We like the Cats" became a fun way to justify the purchase which had no real utility at the time. It ended up becoming the project's unofficial motto. Since then, Cooltopia (Cool Cats' broader ecosystem) has birthed an authentic, uplifting, and welcoming community which in itself has become a massive selling point when comparing Cool Cats to other projects.
Recognizing the strength of their community, Cool Cats founders announced that 20 percent of all ETH generated by the project will be returned to the community through raffles, contests, and more. But unlike other top-tier projects that have generally held their value over time, Cool Cats has been rather volatile. The Cats that once sat at a 16 ETH floor have now dropped to around 4 ETH (around $8,000 USD). Although much of this can be attributed to general market fluctuations, there has been some dissatisfaction with how the team has executed its roadmap. The highly-awaited Cool Pets extension was continuously delayed, the $MILK token has fallen drastically in price, and Cooltopia has been buggy.
Lisa Teh, Co-Founder of Mooning.com and Founder of CODI Agency tells nft now, "There is enormous pressure on founders to keep their community engaged. You need to be seen as consistently moving forward, otherwise, your community can get distracted by another project, and the reality is, there are only so many hours you can spend on Discord a day, so if they aren't getting value from your community and roadmap, they can easily switch out to something new and shiny. Also, if a project stops delivering on its roadmap or continuously fails to meet deadlines, this can have a detrimental effect on the community."
Amidst the downturn, CEO Chris Hassett stepped down. The project has now hired a top recruiting agency to find a world-class replacement to lead the project into its next stage of growth.
Moonbirds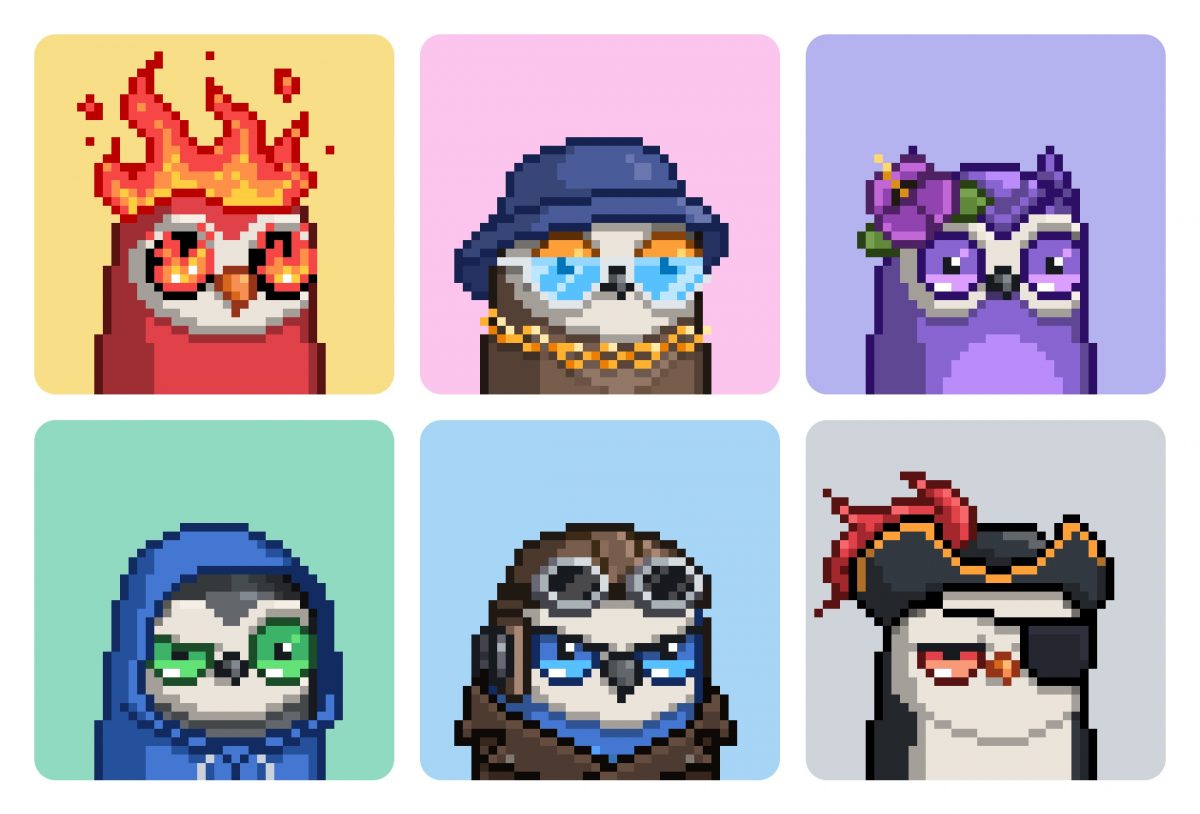 Moonbirds is a collection of 10,000 utility-enabled pixelated owl NFTs. They serve as the official NFT of PROOF Collective, a small, but influential community of wealthy NFT collectors and artists. When Moonbirds launched on April 16, 2022, each PROOF member received two Moonbirds. Soon after, the collection took off.
With over 66,000 ETH ($191 million) in secondary trading volume in less than 48 hours post-launch, Moonbirds skyrocketed to an immediate floor price of 38.5 ETH. Since then, it's settled down slightly, now sitting at nearly 22 ETH (over $44,000 USD). In addition to the artwork, Moonbirds announced the utility of "nesting," a way for holders to stake their Moonbirds to receive additional yield.
It seemed important to include this project in a list of the most expensive NFT collections, due to its staggering initial success. However, it's still very young. As such, it's unclear where Moonbirds will go from here. But with the social proof of PROOF Collective under its wings, Moonbirds will likely earn its right as a blue chip.
Azuki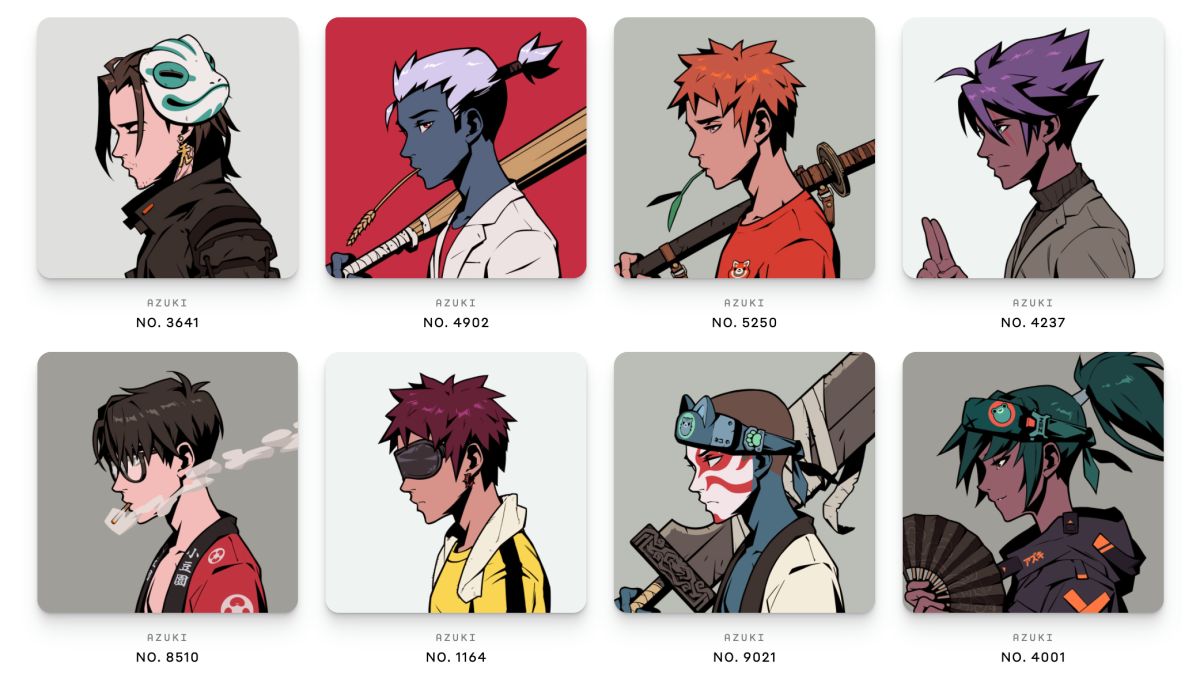 On January 12, 2022, a team of four 30-somethings behind the company Chiru Labs, launched Azuki into the world. One of the first NFT projects with anime-style characters, the project quickly sold out. After an initial dutch auction mint starting at 1 ETH, Azuki's price promptly exploded to a 13.3 ETH floor.
After the launch's success, Chiru Labs brought on Arnold Tsang, an accomplished artist who leads character design for Overwatch, to help further the Azuki brand.
"The dream is for Azuki to have such a big IP (intellectual property) that there's an animated series, maybe even games and all kinds of merch,'' Tsang said in an interview with Forbes. Tsang added that he chose to make his identity public 'as a pledge of trust.' "This is who I am, this is what I've done. Put your trust in me that I'm not going to run away after making money and just go off to a deserted island," he said.
Since February, Azukis have continued their meteoric rise, hitting a floor of over 30 ETH in both March and April before dropping heavily due to unforeseen circumstances. Outside of Tsang, the other Chiru Labs founders have been kept anonymous.

On May 9, 2022, Azuki co-founder ZAGABOND published "A Builder's Journey." Intended to highlight his past learnings with failed projects like CryptoPhunks, Tendies, and CryptoZunks, this news instead sparked outrage within the community, with many viewing these so-called "failures" as rug pulls.
This raised important conversations about the downsides of anonymity in NFTs. It also significantly lowered investor sentiment around Azuki and dropped the floor price by over 50 percent overnight. The project has since reclaimed some of its value sitting at 13.ETH (around $27,0000 USD). But given the recency of the controversy, it's not clear whether Azuki will survive.
Doodles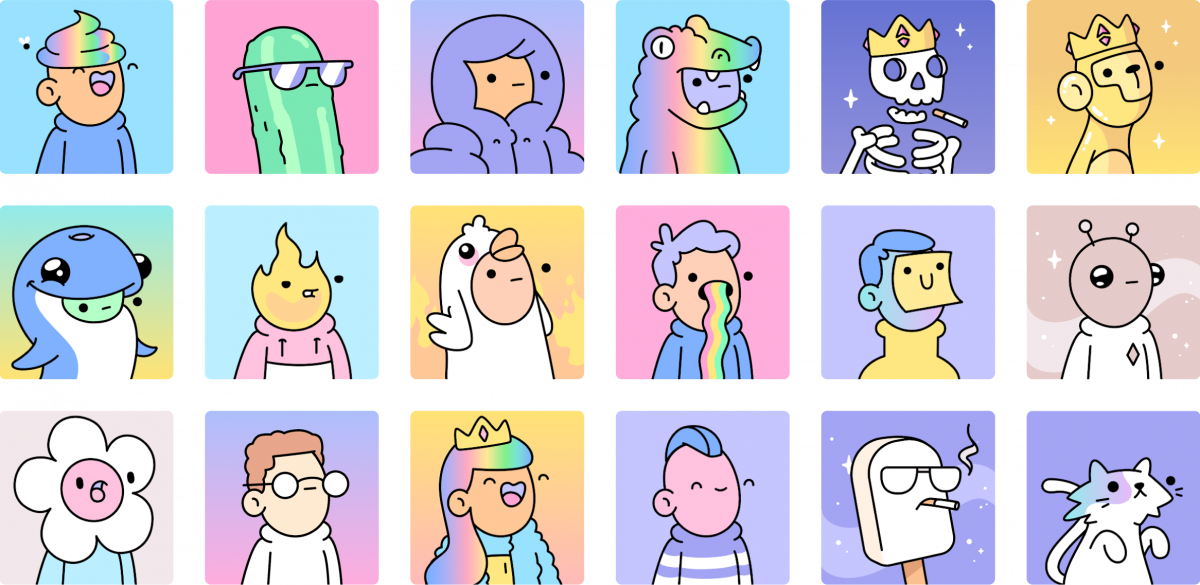 A collection of 10,000 colorful generative line-drawn characters, Doodles has become one of the most influential and sought-after projects in the NFT space. Launching with a .123 ETH mint in mid-October 2021, Doodles recently hit a peak floor of around 24 ETH. It's now come down to slightly under 20 ETH (over $40,000 USD). 

A mastermind of Evan Keast and Jordan Castro two early CryptoKitties team members, Doodles is one of the first projects with a community generative roadmap. Similar to a DAO, all decision-making surrounding treasury and project direction runs through community proposals. One Doodle equals one vote.
Recognizing that Web3 is as much IRL as it is digital, Doodles has taken a 'phygital' approach to community building. Through live events and partnerships with household name brands and musical artists, Doodles has extended its influence and reach to become a beacon of pop culture.
This month, Doodles announced that former Billboard exec Julian Holguin would be coming on as CEO, marking another important milestone in the Web2 to Web3 transition.
Through community-directed initiatives and by bridging the gap between virtual and IRL worlds, Doodles has built one of the most loyal communities in NFTs. As the Doodles brand expands into more partnerships and the team continues to deliver on its roadmap, many expect Doodle's staying power to hold strong.
CloneX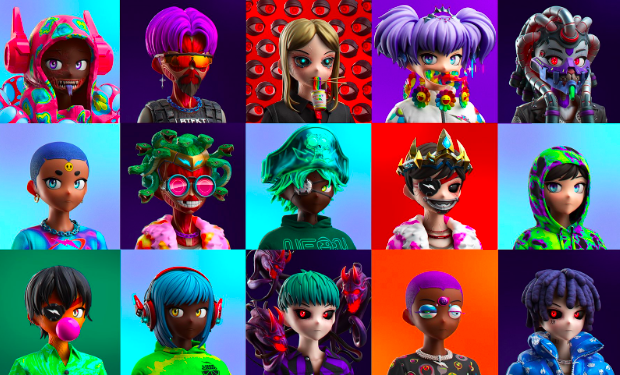 RTFKT and Takashi Murakami make a dangerous duo. Their collaboration, CloneX, is unlike anything on the market. A collection of 20,000 hyper-realistic, next-gen avatars, CloneX is one of the first NFT projects to offer their avatars metaverse-ready. Along with the image, all holders are given access to a CloneX meta-vault which houses 3D files that allow CloneX users to bring their avatar across the platform. There's also a dedicated area for CloneX wearables which allows holders to outfit their avatar in the latest RTFKT digital fashion.

After launching in late November 2021, the project quickly sold out after a controversial Dutch auction starting at 3 ETH. Since then, the floor price has skyrocketed, and with an added bump from Nike's RTKFT acquisition, once touched highs of almost 20 ETH. CloneX now sits at a floor of 14 ETH (over $28,000 USD).
Again, we're still early. Many of the projects on this list will look completely different five years from now. Some may be non-existent. According to Teh, the most successful projects are the ones that will be able to adapt their roadmaps to the ever-changing world. Further, founders need to be overly communicative with their communities.
"The projects we'll see in years to come will be the ones that continue to keep their communities updated with their progress (good, bad, and ugly). Hyper engagement is the key to success in Web3. You need to be consistently and authentically showing up and talking with your community," she tells nft now.
"Let them be a part of the decision-making process. Allow them to become ambassadors for your brand (the way BAYC gave holders commercial rights is a fantastic example of this. Their brand is now popping up everywhere because their passionate community is thinking of creative ways to market their BAYC NFT). Leverage their passion to get direct feedback. Web3 offers a unique opportunity to engage with your community like never before, and the projects who do this well will win."